'Laxmi was insistent that our homes should never have name-plates, because the name Laxmikant-Pyarelal should never be separated!'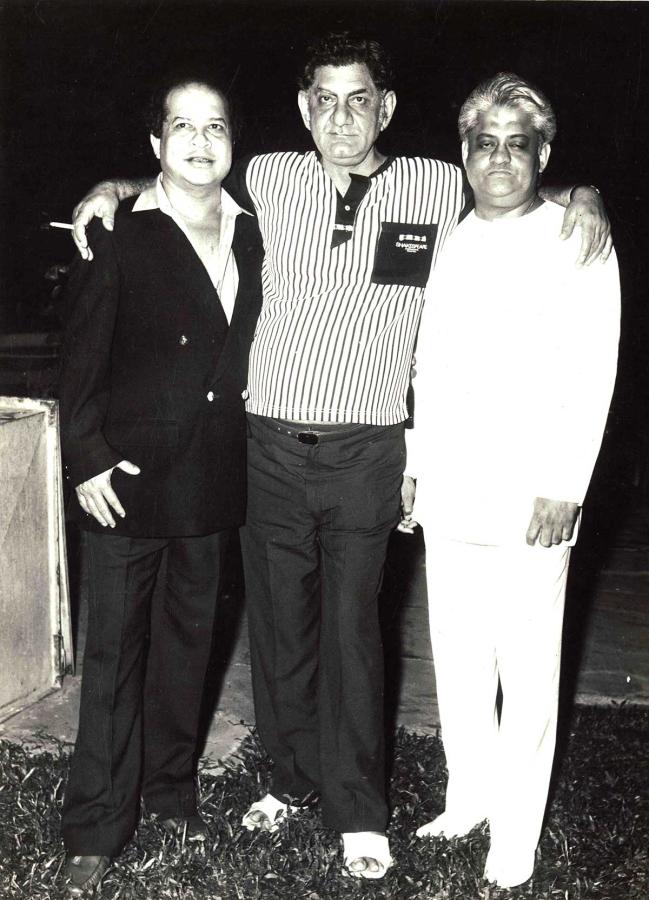 A crucial reason for Laxmikant-Pyarelal's success is that they tried to deliberately create a different style for every filmmaker.
This is something neither their seniors nor juniors can boast of doing and it was, according to Laxmikant, largely due to 'a genius called Pyarelal'!
L-P did this even when they had 10, 20 or 30 films on hand, and so their music for Manoj Kumar, Raj Kapoor, Raj Khosla, Manmohan Desai, Subhash Ghai, J Om Prakash, L V Prasad or K Vishwanath cannot be interchanged.
L-P always kept the film-makers' individual preferences in focus and worked in ways the latter wanted.
Like, Manoj Kumar would always have a stock of poetry and rarely was a tune composed first.
Raj Kapoor was a composer himself and had certain preferences that they both had to keep in mind, that too while avoiding Shankar-Jaikishan-like notes.
Also, Kapoor would record a song and spend weeks planning how to film it in the situation he has envisioned. Yet L-P kept the story and setting of the film in mind as well, so though Raj Kapoor's Bobby, Satyam Shivam Sundaram and Prem Rog were all identifiable as L-P's songs, they were also completely distinct from each other.
The music and sound were perfect for each film.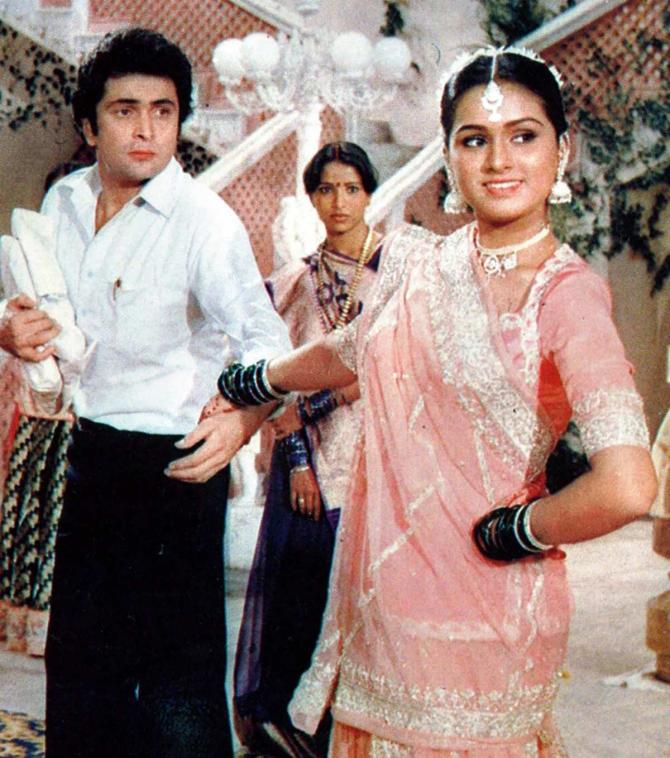 Subhash Ghai mentally visualised songs and then sat with the duo to fashion them.
Manmohan Desai liked his songs as 'items' and wanted a lot of Raag Bhairavi in his music, while J P Dutta wanted Rajasthani music.
Added Pyarelal, "If you see all our best work, the sound was never third person involved."
Laxmikant summed up their bond: "We always happen to do things together. We started earning together, we fell in love with women outside our communities together. We got married within six days of each other, had kids more or less around the same time, and have a son and daughter each. We even bought our first cars together."
And Pyarelal added, "We would file our income-tax returns together and the details would be the same. So Laxmi would tell our accountant, 'File one return and then just change the name from mine to his!' And Laxmi was also insistent that our homes should never have name-plates, because the name Laxmikant-Pyarelal should never be separated!"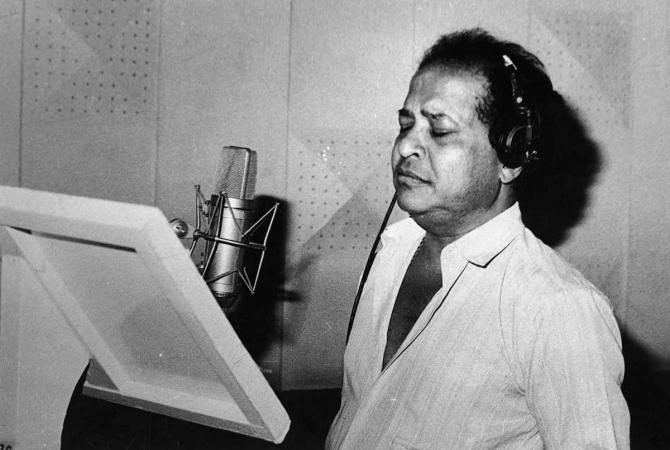 Yet, incredibly, Laxmikant-Pyarelal's unbreakable bond almost snapped in 1991!
In an impulsive decision made during a concert tour abroad, Pyarelal decided not to work with Laxmikant and the latter even recorded a few songs with other arrangers as dates had already been given, because at that time L-P had over 15 assignments on hand.
Happily, they came back together in less than a fortnight.
Film-makers like Manoj Kumar, J Om Prakash, Boney Kapoor, Pankuj Parashar and more came together and helped in the reunion. Naushad and Lata Mangeshkar also were a part of the peacemaking process, it is said.
Laxmikant had also revealed to me that a film industry big shot, whose name he never mentioned, had, much earlier, tried to drive a wedge between Lata Mangeshkar and them, hoping it wouldl affect their careers.
L-P's superstardom at that point was also demonstrated by the fact that Dinesh Gandhi (the backdoor producer of films like Tezaab and Hum) vowed to go on a pilgrimage if they reunited, while Laxmikant's sister-in-law, (the actress) Bindu, had vowed to feed 500 poor people if they came back together.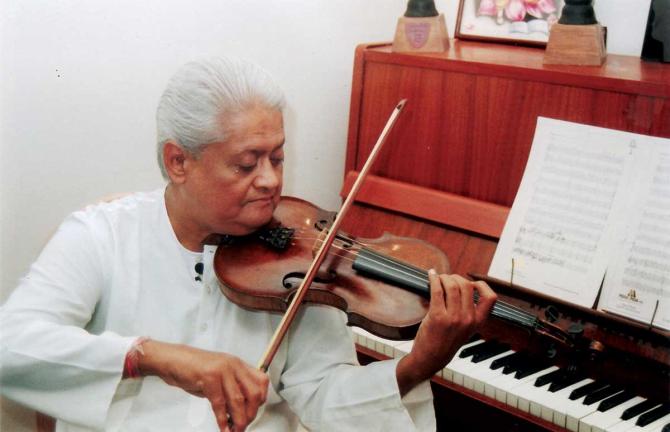 On this, Subhash Ghai, Jaya Laxmikant and Laxmikant-Pyarelal shed light.
Ghai had told me then, "Two common "friends" were creating all the misunderstandings between them. But I exposed them."
These two people were retailers in Mumbai's midtown Dadar. They would even address each other as Laxmikant and Pyarelal, revealed Jaya.
Intending to soothe ruffled feathers, Ghai had gone to Laxmikant's house while the two retailers were there and later went to Pyarelal's house and found them there too.
They had apparently even told Pyarelal concocted lies about what Laxmikant and his wife had 'stated' about him.
And Ghai told Pyarelal, "I was there at Laxmiji's house. No one said a word against you. These scoundrels are lying through their teeth!"
Later, Laxmikant dismissed the matter with a smile, saying, "Pyare was upset about something," and Pyarelal remarked, "It was a stupid tantrum on my part during a show abroad, when I desperately wanted a glass of water and no one got it, and it seemed that everyone was paying attention to Laxmi. Otherwise, we had always decided that if anyone told us anything derogatory about the other partner, we would check with each other first."
And that's how partnerships should be, and barring this moment of pique, L-P's relationship was.
Excerpted from Music By Laxmikant Pyarelal: The Incredibly Melodious Journey by Rajiv Vijayakar with the kind permission of the publishers, Rupa Publications India.
Feature Presentation: Ashish Narsale/Rediff.com