If Laxmikant Shantaram Kudalkar had not passed away on May 25, 1998, the unforgettable Laxmikant-Pyarelal jodi would have still been churning out hit numbers.
On Laxmikant's 84th birthday, we bring you a fascinating excerpt about the incomparable composers from Rajiv Vijaykar's soon-to-be-released book Music By Laxmikant Pyarelal: The Incredibly Melodious Journey.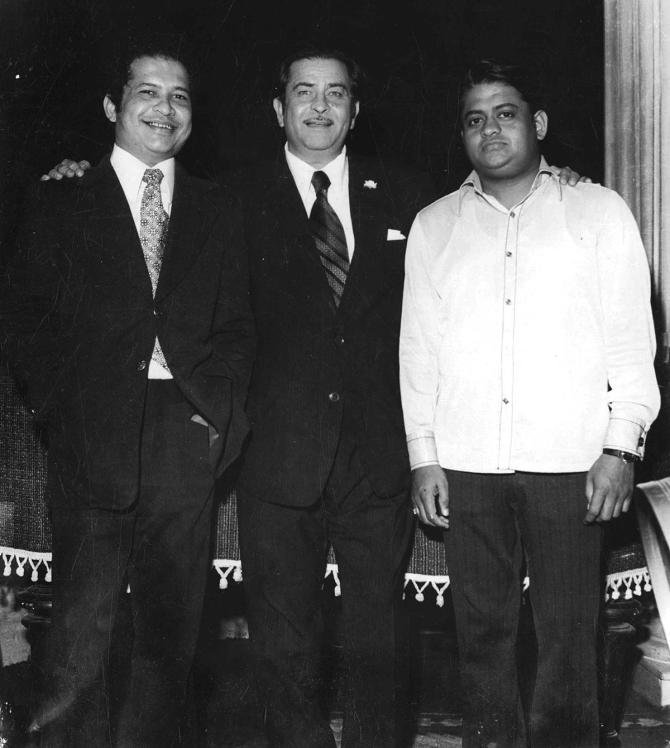 The understanding between Laxmikant and Pyarelal was nothing short of miraculous. These two disparate individuals from completely contrasting backgrounds came to a common goal when work was concerned.
"Laxmi and I firmly believed that while working, the egoistic word 'Main(I)' never interferes.
"Every song is teamwork and, for us, it was a great shouq (passion) too.
"It is also about the director's choice of our composition and musical treatment, his vision for the song within the film, the dance director's work and the expertise of the director of photography, the actor, actress and dancers in a dance number, and also the film's editor.
"Last but not least, it's about the public that makes it work!
"Why? Because yeh public hai yeh sab jaanti hai (The public knows best)!" And Pyarelal chuckled as he quoted their hit song in Roti.
Another frequent Laxmikant-Pyarelal touch was of many songs having differently composed antaras.
"We loved to do that!" affirmed Pyarelal.
"Naushad saab and a few others had this habit, and we picked it up from them."
How do they decide the orchestration and the ratio of Indian to Western instruments?
"That's very simple. When you go out, you wear clothes as per the occasion: A casual stroll, a formal occasion, meeting a dear friend and so on. In music too, it is the same. What is the song, what kind and for whom? It is the same with raags or with Western music. Taal, bandish, sur -- we as composers must know all about them.'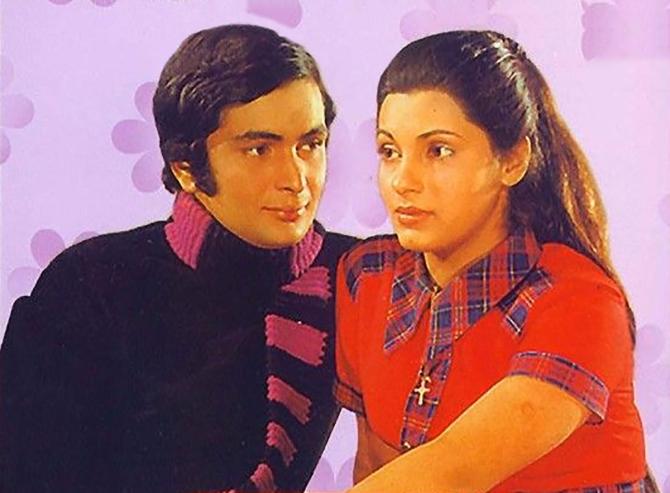 The maestro continues his musical musings with a note on Bobby.
He recalled how a senior music critic, judging superficially from the accordion's presence in the songs and general feel, wrote in his music review that the songs of the film were no more than a poor echo of Shankar-Jaikishan's work for Raj Kapoor.
'I called him home, played the music and explained everything from the thought and structure behind each and every song and rid him of his delusion!' he smiled.
'And do you know that because Bobby was our entry into RK Films, Laxmi insisted on formally receiving the HMV Gold Disc from Shankarji?'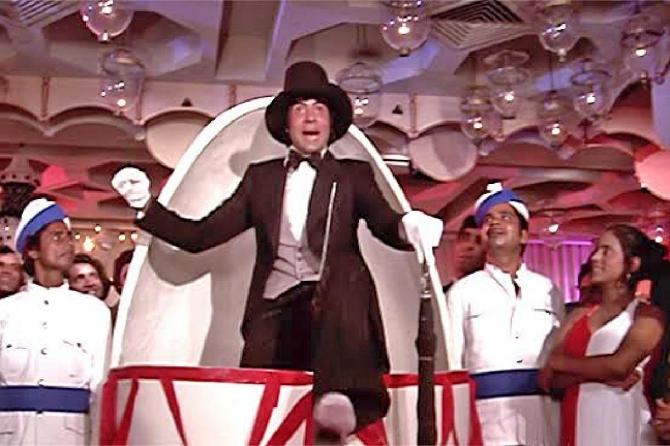 Many years after Bobby, Manmohan Desai came to L-P for the song that became John Jani Janardhan in Naseeb.
He simply told Laxmikant, 'See, I want your tune from Bobby as my song.'
That 'tune' was the prelude music of Aksar koi ladki iss haal mein, which became the Rafi hit of Desai's film!
And the same Manmohan Desai had willingly changed the surname of Amitabh Bachchan's character from Anthony Fernandez to Anthony Gonsalves when L-P made the song 'My Name Is Anthony Gonsalves' as a tribute to Pyarelal's guru, the violin player Anthony Gonsalves.
Gonsalves also played during that song's recording and Amitabh Bachchan had touched his feet.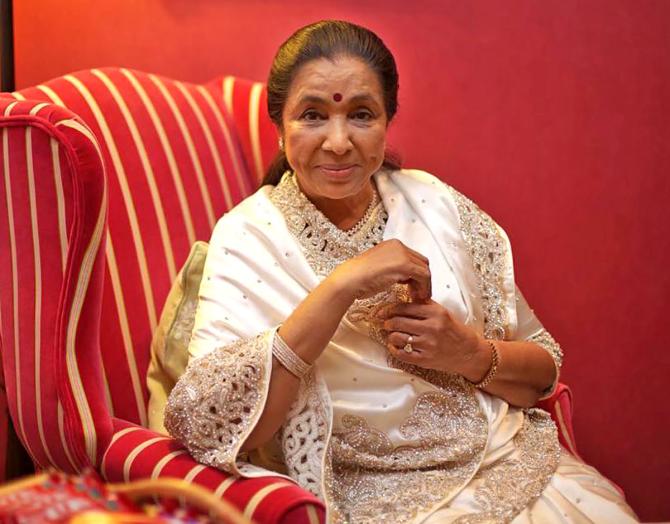 Getting more intimate about his bond with Laxmikant, Pyarelal said, "When we are two different people, it is natural that I may not get along with some people with whom Laxmi was fine and vice-versa. So we decided that, in such cases, what was good or bad for one was good or bad for both. But we both drew a clear line between personal and professional relationships."
When Laxmikant had some issues with Asha Bhosle, for example, they stopped recording with her for a while, but Pyarelal's personal rapport with her remained the same.
In the early days, the two would be together from morning to night, but after their marriages and simultaneous increase in workload, they devised a system for maximum efficiency.
Laxmikant would meet six or more producers daily and finalise tunes, while Pyarelal looked after the orchestration, supervised the recordings and the background music, which had started becoming more complex technically.
Every five or six days, Pyarelal would then go to the music room and, in one day, chart out the final graphs of all the tunes approved in that period.
Associates would be amazed that two people who seemed to meet so rarely could work so well together.
However, not only did their thoughts run on similar lines, but Laxmikant and Pyarelal would be in constant touch on the phone for discussions and ironing out minor adjustments.
Laxmikant would thus have a say in Pyarelal's music and Pyarelal would also discuss his tunes.
Laxmikant had added, "In over four decades, that I have been in this line, I have never seen a more guni (talented) and perfect composer than my partner, and for me that is an honour and privilege. He not only can convert my tune into gold just with his minor tweaks but is the only musician in Hindi cinema who can read and write both Indian and Western notations, compose, arrange, conduct and record a song -- he is the only total composer."
Laxmikant negated the impression that Pyarelal cannot compose a tune by declaring that some of their finest tunes were composed by his partner.
But the aspects Pyarelal now looked after were more time-consuming, so he had no time to sit with film-makers.
On the day there was a song recording, Pyarelal was at work from 10 am, whereas Laxmikant went to the studio only in the afternoon.
Said Laxmikant, "We are different temperamentally. He never lies, I do -- in this profession, you have to! For both of us, our partner is the most important person, and everyone else, however big or important, ranks second. One of our biggest film-makers had some differences with Pyare, so we parted ways professionally."
Excerpted from Music By Laxmikant Pyarelal: The Incredibly Melodious Journey by Rajiv Vijayakar with the kind permission of the publishers, Rupa Publications India.
Feature Presentation: Ashish Narsale/Rediff.com