'I got a call from Shah Rukh Khan.'
'Gana leak ho gaya,' he said.
'Leak ho gaya, toh ho gaya. Nikal jayega,' I said.
'And that's what happened.'
'Chammak Challo went viral overnight!'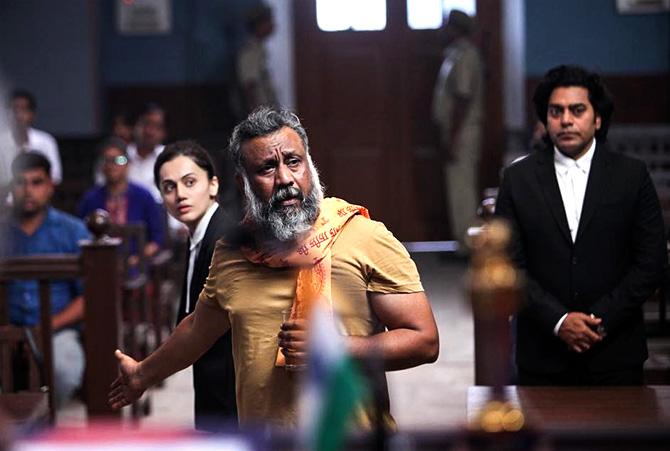 When Mulk released in August, it raised all the right questions, and started many debates and conversations.
With a strong cast in Rishi Kapoor, Manoj Pahwa, Neena Gupta, Rajat Kapoor, Ashutosh Rana and Taapsee Pannu, the film earned a fair share of positive reviews.
Director Anubhav Sinha is still enjoying the feedback.
"The kind of love and respect I got with this film has been unprecedented in my career," Sinha tells Ronjita Kulkarni/Rediff.com
"I received a tweet from a stranger, who said, 'Before watching Mulk, I thought I was a secular man. But I wasn't'."
"So people have been able look at themselves through the film, and that's very heartening," he says.
He feels the toughest scenes to shoot were the most sensitive ones -- especially the courtroom scenes with Ashutosh Rana's character where he criticises Muslims.
"I wanted to be doubly sure that nothing would be offensive to anyone," he stresses.
But the film is behind him now, and Anubhav has moved on to his next film.
And it promises to be a big party!
Or is it?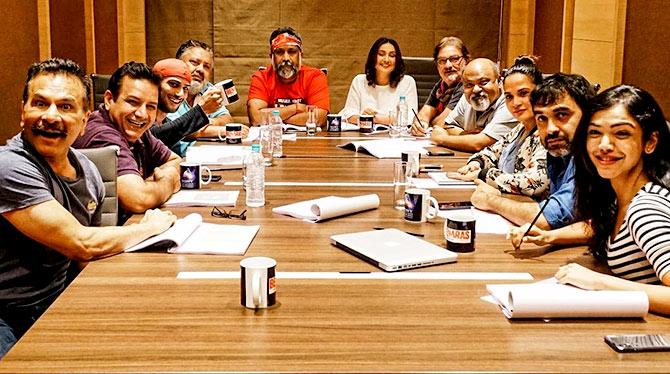 "Abhi Toh Party Shuru Hui Hai is a political satire, it's not about a beach party," Anubhav clarifies. "It's about the political state of affairs."
Anubhav declines to divulge more details about the film, but tells us about all those moments in his life when he felt abhi toh party shuru hui hai!
When I shot my first music video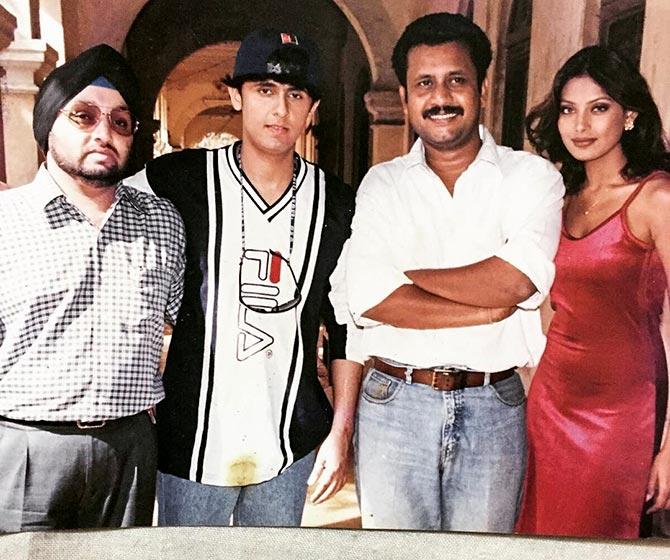 It was a song called Tu by Sonu Nigam and it introduced Bipasha Basu.
I was not very happy with the video, I thought I hadn't done a good job.
But people went nuts!
When I made my first film, Tum Bin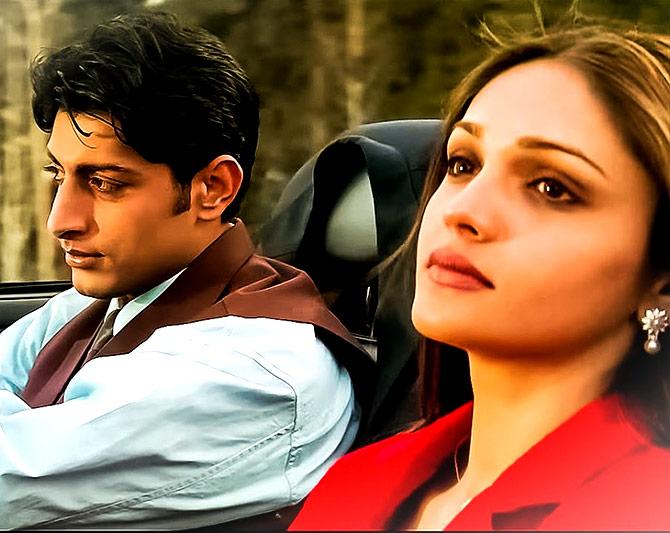 I was shooting a music video for Bhushan Kumar all night when he called me and asked, "Anubhavji, picture banaoge?"
I said, yes.
That night I really felt the party had started.
When the trailer of Dus released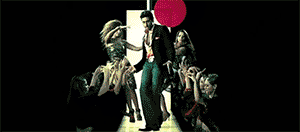 The song Dus Banahe also came out then, and it went through the roof on Day One!
When the audio track of Chammak Challo got leaked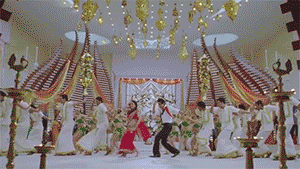 I got a call from Shah Rukh Khan, and he said, "Gana leak ho gaya. Kya kare? Kaise Rukwaye?"
I said, "Leak ho gaya, toh ho gaya. Nikal jayega."
And that's what happened.
That leaked song went viral overnight!
Within an hour, I started getting messages on my phone.
The same goes for the trailer of Ra.One. The number of phone calls, messages and compliments I received! I knew I hit the right spot.
When Mulk got good reactions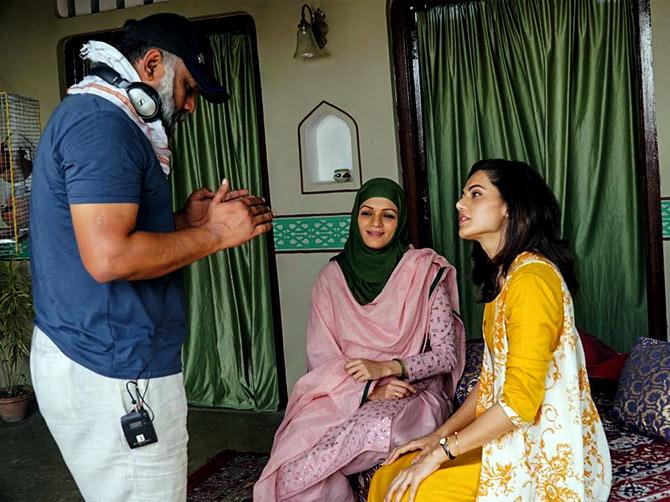 I started receiving calls from fellow directors whom I hadn't spoken to in years. I received calls from so many colleagues!
I have always looked up to Sudhir Mishra; I would like to be half as brilliant as him.
He called to say, "Kya baat hai!"
Shoojit Sircar is very quiet and doesn't call and congratulate very often. His film Piku is one of my favourites.
So when he calls, it means a lot.
When I saw my son for the first time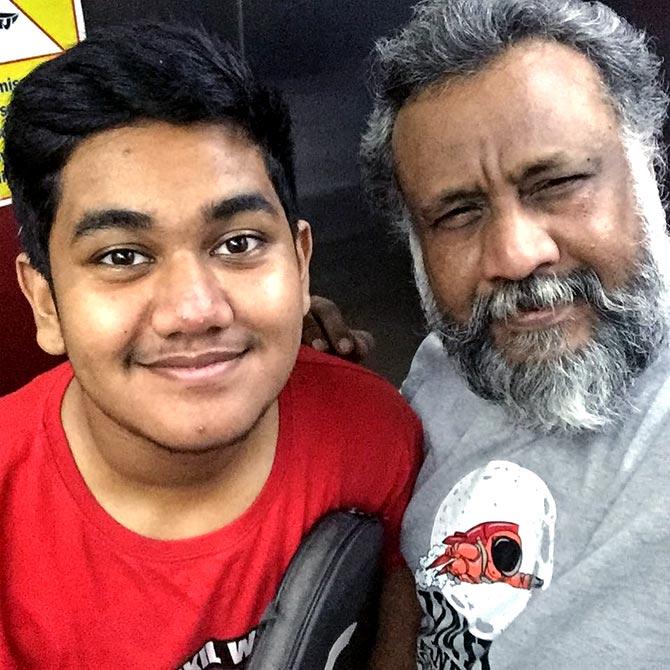 My son Shlok was born in October 2001.
Tum Bin and Shlok happened in the same year.