Shashank Arora's home is a neatly done bachelor pad...
Videos: Rediff.com/Afsar Dayatar.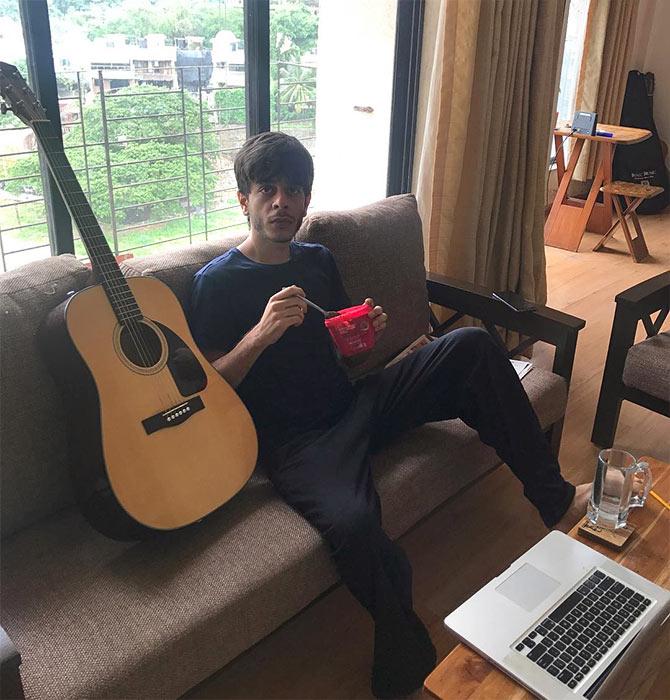 Shashank Arora could have bought an apartment in Bandra or Juhu, where Bollywood's biggest stars live. But the Delhi born and raised actor prefers the green and verdant Aarey milk colony area, Goregaon, north west Mumbai.
He doesn't like city noise, loves open spaces.
He can see hills from his home, and enjoys the breathtaking view.
Shashank -- who made an impression in Titli and Lipstick Under A Burkha and will be seen next in Nandita Das's Manto -- likes gardening and gives Rediff.com/Jahnavi Patel a tour of his suburban home.
"I bought this house around eight years back," says Shashank.
A Charlie Chaplin frame dominates a wall, the other wall has a Grand Theft Auto poster.
A shelf has a number of Marvel and DC comics.
He has done up the house all by himself. He even built a side table.
The actor is multi-talented; he creates music, paints and cooks too.
"Jack of all..." he says, with a grin.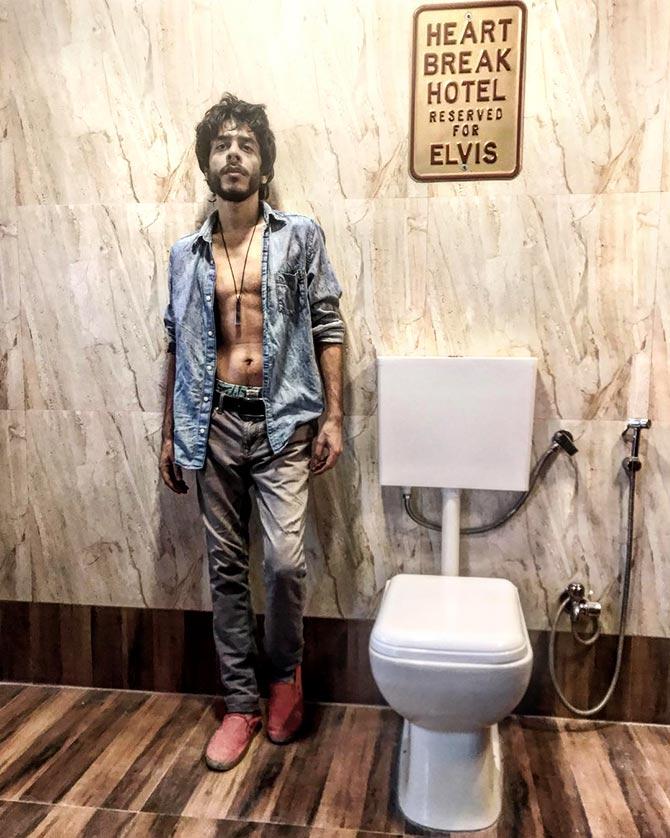 What's the most interesting part of his home? The bathroom, of course!
Watch the video and you'll know why.
"I also love the kitchen," he says, "I spend a lot of time there."
The Delhi boy is used to big houses and open spaces.
"Main Delhi ka ladka hoon toh Delhi mein jagah zyaada hoti thi," he says, adding, "But I am not complaining."
The pigeons are his biggest problem these days. They come and feast on his chilly plant as Shashank tries his best to shoo them away!
Don't miss reading Shashank's interview here.
Photographs: Kind courtesy Shashank Arora/Instagram