Creaking doors, freakish old lady, haveli, white sari...
13 things, says Sukanya Verma, you will find in a Bollywod Bhoot film.
Bhoots of Bollywood are creatures of habit.
Haunting the screen with time-tested tricks and unsubtle spook tactics, they refuse to raise their game.
While films like Bhootnath, Phillauri and the upcoming Nanu Ki Jaanu are doing their bit to portray ghosts in a more friendly light; it's their spine-tingling avatars who have left the most lasting impression.
Here are things you can expect from the quintessential Bollywood aatma.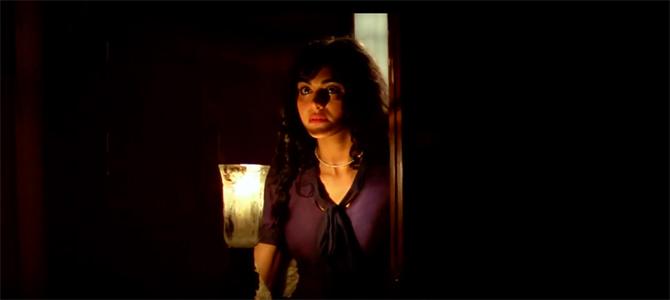 Even the most terrifying ghoul has a virtue or two.
Like this thing for conserving electricity and appearing only when someone shows in pitch-black corners holding a radiant deep and racing dil.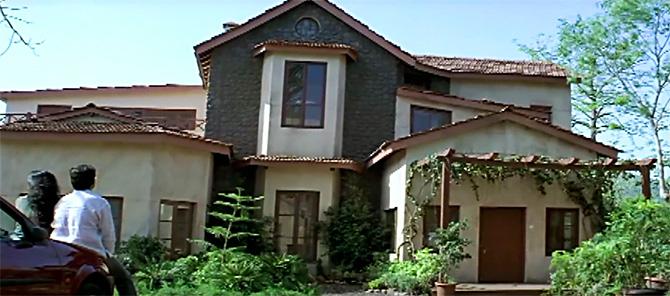 Ghosts in Hindi films love space and occupy the grandest of havelis and largest of dak bungalows.
Preferably with tons of dark, delicious, history and no vaastu shastra.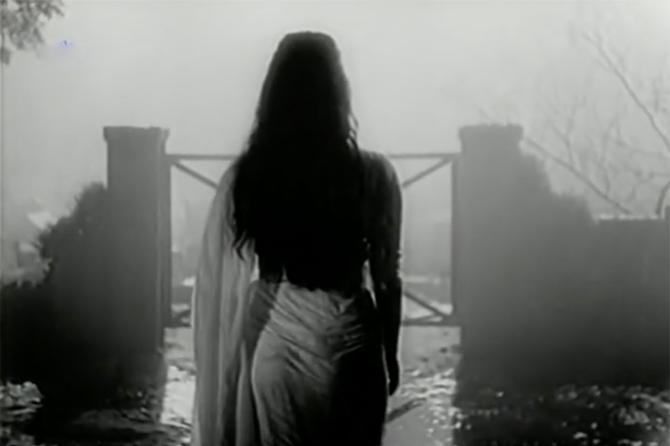 Nine times out of ten, the spirit is an attractive young woman draped in a pristine white sari.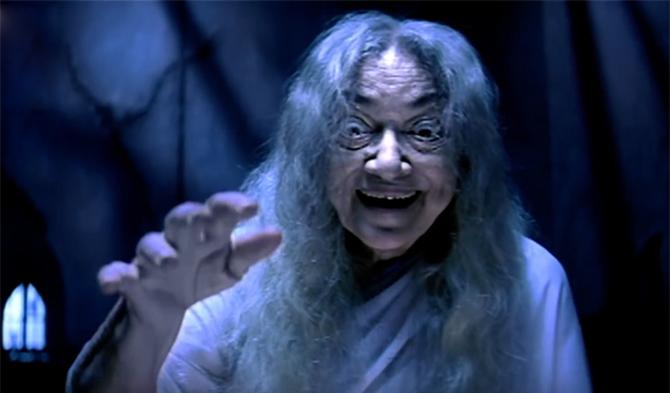 Beware of the freaky old lady.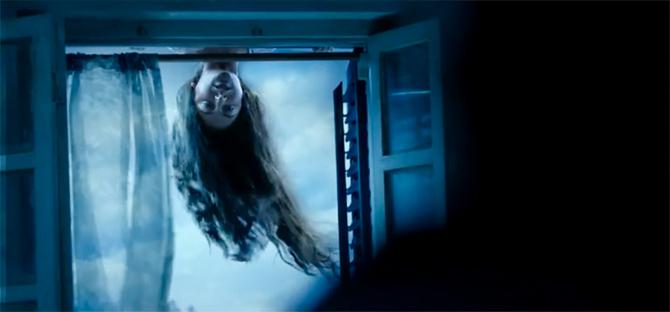 Perhaps sore about not getting to endorse hair products, the otherworldly ladies leave no occasion to flaunt their long locks in all its creepy glory.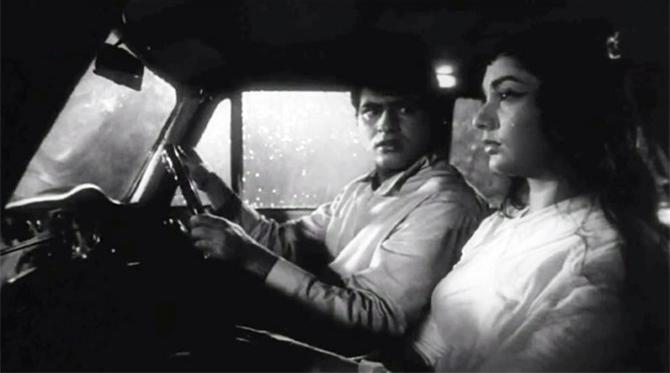 Introduction matters to netherworld souls.
She'll make her entry amidst torrential rain and livid bouts of thunder and lightning.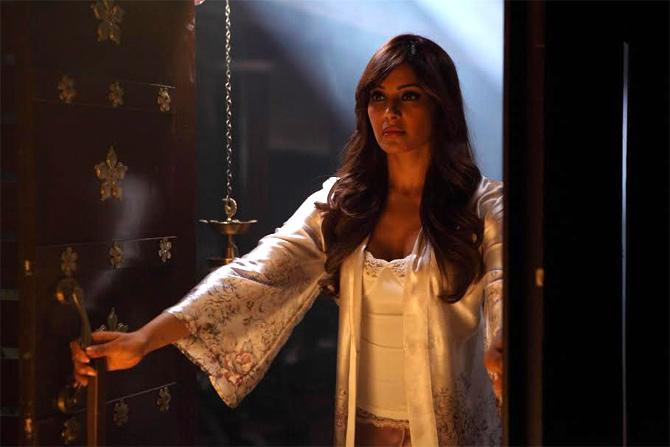 Once they get about with their daily business, doors become creakier than usual.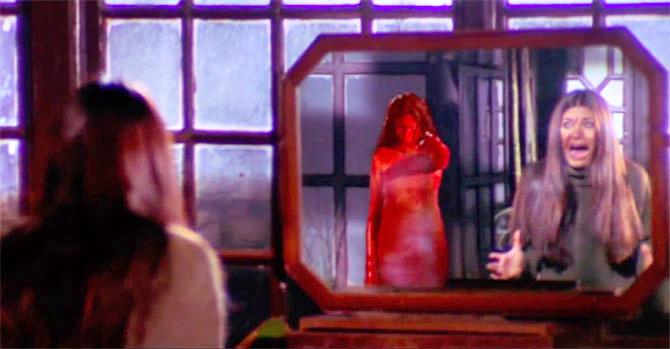 Mirrors reveal something lot scarier than a zit.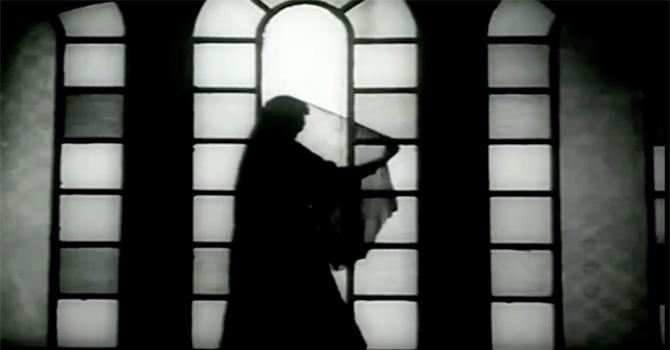 And something shadowy lurks behind every nook and corner.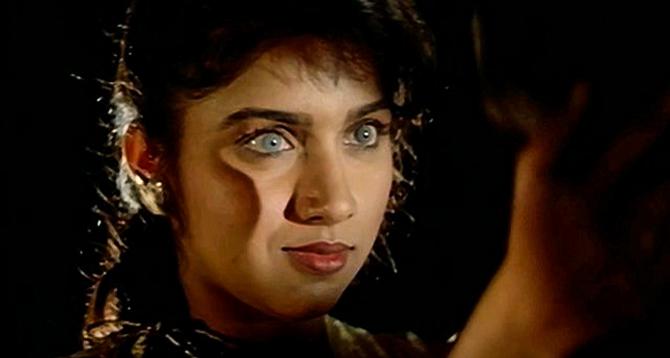 These capricious preth aatmas have some serious contact lens fascination.
Be sure a Hindi film ghost possesses you when those brown eyes become blue.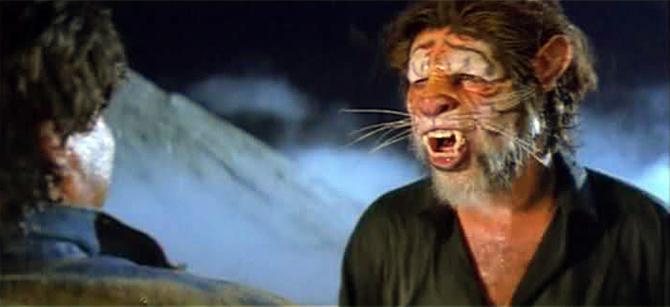 Superstition is the calling card of the horror genre.
And ominous looking black cats are a dedicated wraith's way of saying 'Boo!'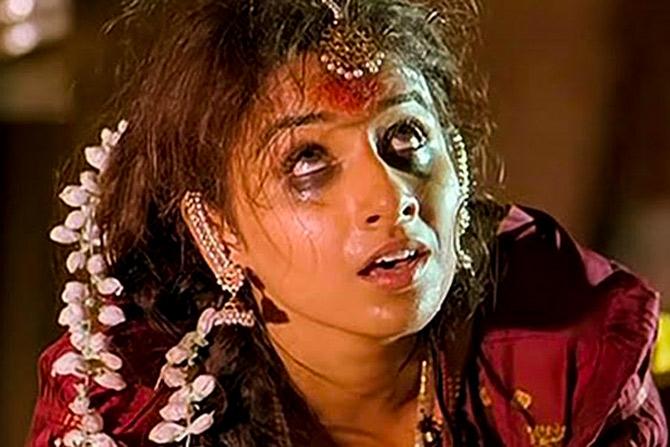 God help that face once the glowering devil checks in-- Jim Carrey's one and only competition.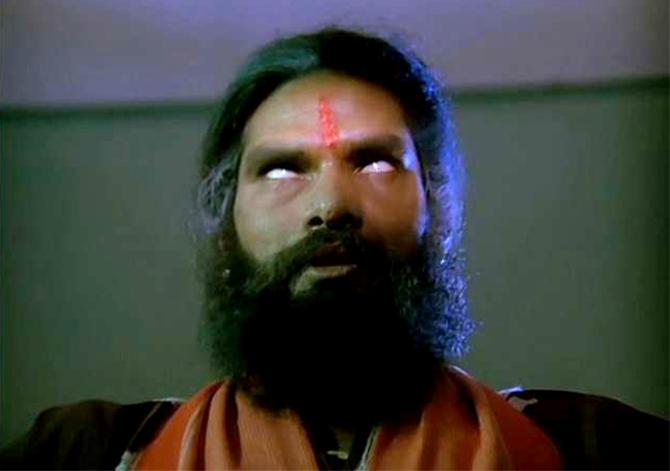 Have no fear for the friendly neighborhood tantrik baba has everything under control, smoking out 'em spirits since the dark Ramsay ages.