Amazing characters. One superstar.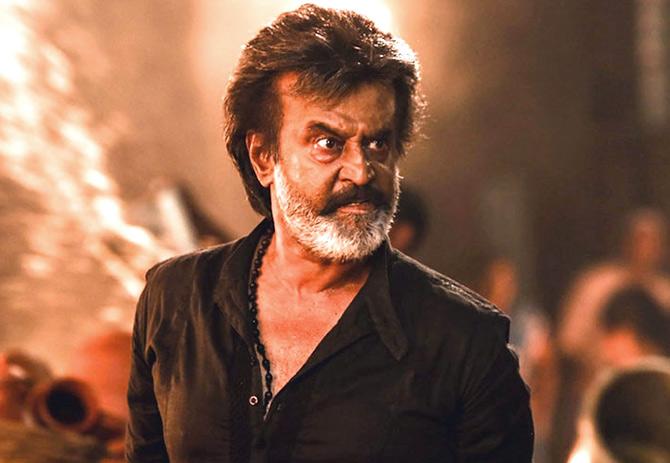 More than four decades ago, a star called Rajinikanth was born in the movies. His movies turned to gold instantly, and his fans have been increasingly steadily, till date.
Rajini made his debut in K Balachander's National Award-winning Apoorva Raagangal. Over the years, he has played innumerable characters.
As his latest film Kaala releases, S Saraswathi looks back at his most endearing roles.
Chitti, Enthiran (2010)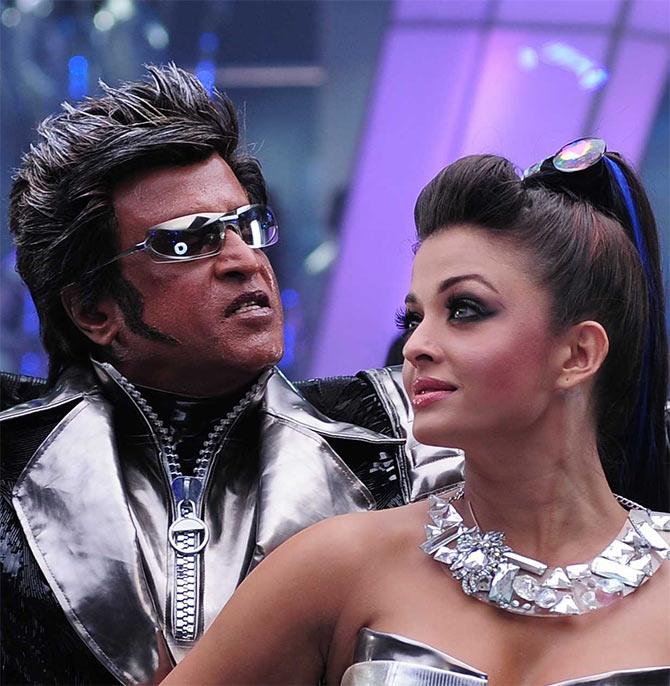 Director Shankar's magnum opus Enthiran saw Rajinikanth in a double role.
Though he was impressive as the scientist Dr Vaseekaran, his portrayal of the robot Chitti won him acclaim.
Enthiran narrates the tale of a humanoid robot falling in love with the lovely Sana, played by Aishwarya Rai Bachchan.
The charismatic Rajini gave an effortless performance. The shades of grey in Chitti especially thrilled the audience.
An overwhelming film packed with fantastic special effects, the grandeur usually associated with Shankar's films and the brilliance of the superstar made Enthiran one of the highest grossing films of Indian cinema at the time.
Parattai, 16 Vayathinile (1977)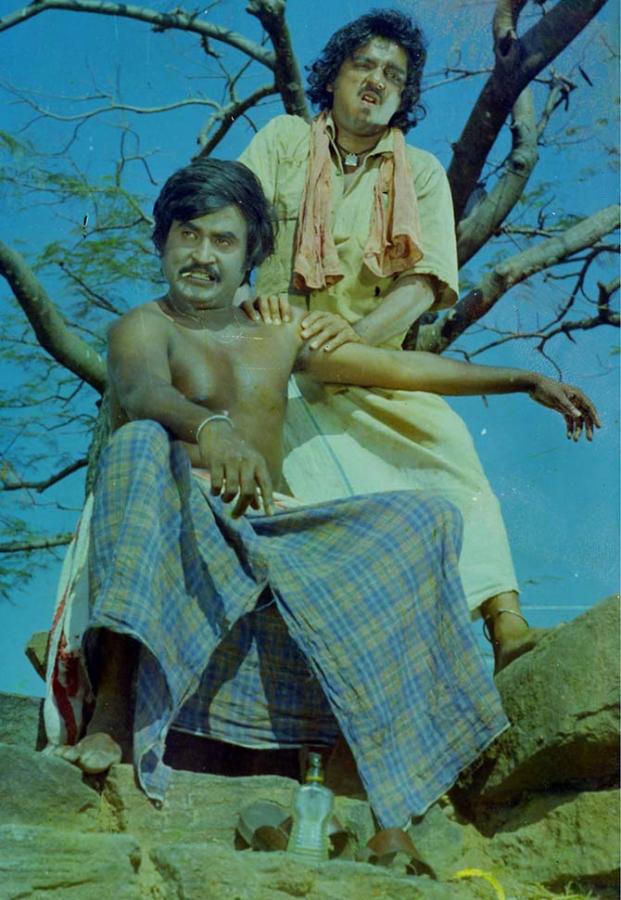 Bharathiraja's directorial debut 16 Vayathinile featured Kamal Haasan, Sridevi and Rajinikanth in lead roles.
Rajini was brilliant as Parattai, the charming rogue lusting after young Mayilu (Sridevi) and relentlessly tormenting Chappani (Kamal Haasan).
Despite the stellar performances of both Kamal and Sridevi, Rajini stood out in 16 Vayathinile.
The dialogue, 'Ithu eppadi irukku? (How's that?)', which he repeats with much style and casual sarcasm throughout the film, delighted the audience.
Billa Rajappa, Billa (1980)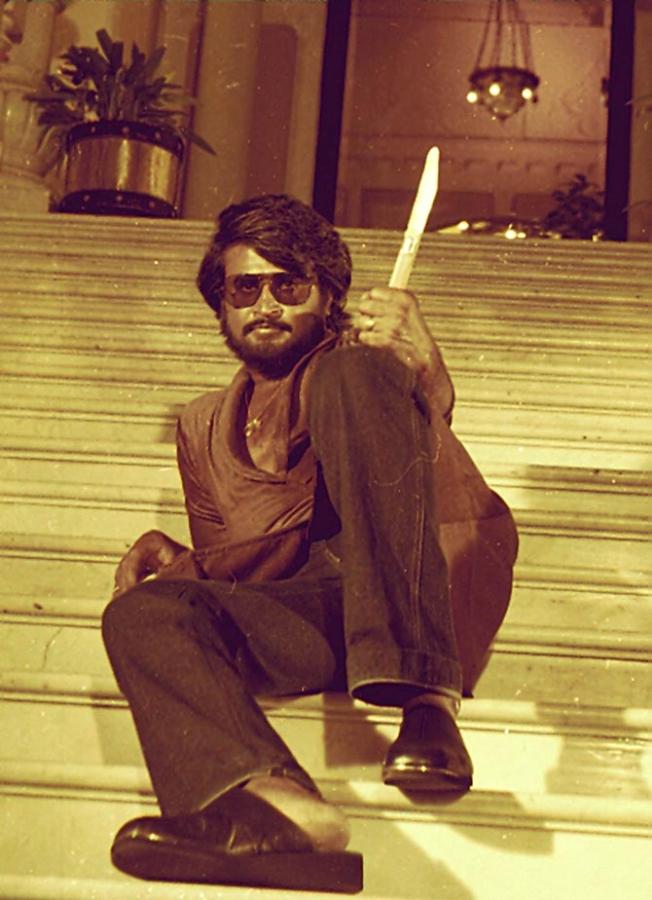 Billa, inspired by Amitabh Bachchan's Don, revolved around a feared don, who is killed in a police encounter. His lookalike is then sent in his place to infiltrate his gang.
Rajini played the dual roles of the village bumpkin Rajappa and the stylish Billa. He sizzled in this role that seemed tailor-made for him.
The film was such a huge success that it was later remade by Vishnuvardhan with the same title, and Ajith reprising Rajinikanth's role.
Surya, Thalapathi (1991)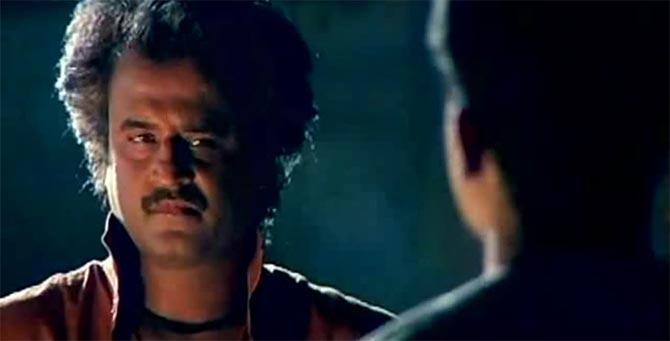 Mani Ratnam's Thalapathi portrayed Rajinikanth in an entirely new light.
The film was inspired by the legendary tale of friendship between Karna and Duryodhan, played by superstars Mammootty and Rajinikanth.
Totally devoid of his trademark style, his portrayal of the character Surya remains one of his finest performances to date.
Annamalai, Annamalai (1992)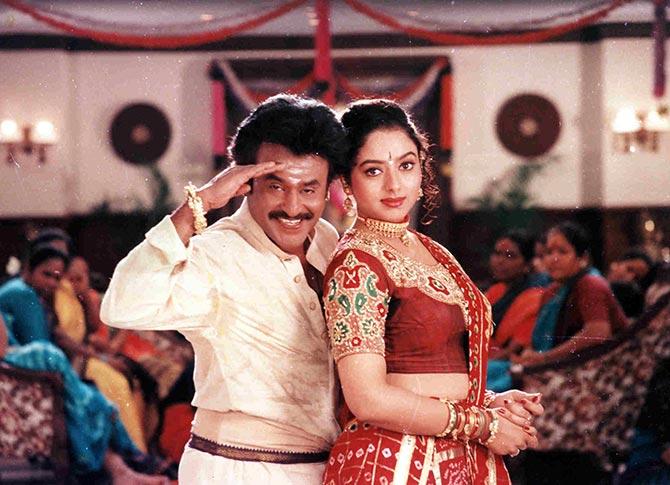 Annamalai, directed by Suresh Krissna of Baasha fame, narrated a tale of friendship, trust, betrayal and revenge.
Despite the vast difference in their social standing, Ashok, a rich hotelier, and Annamalai, a poor milkman, are childhood friends. The film's plot revolved around the destruction of this beautiful relationship.
Rajinikanth coolly shouldered the responsibility of the entire film, which went on to celebrate its 175-day run at the box office.
The film was a remake of Rakesh Roshan's directorial debut Khudgarz and was later successfully remade in Telugu as Kondapalli Raja with Venkatesh Daggubati.
Manick Baasha, Baasha (1995)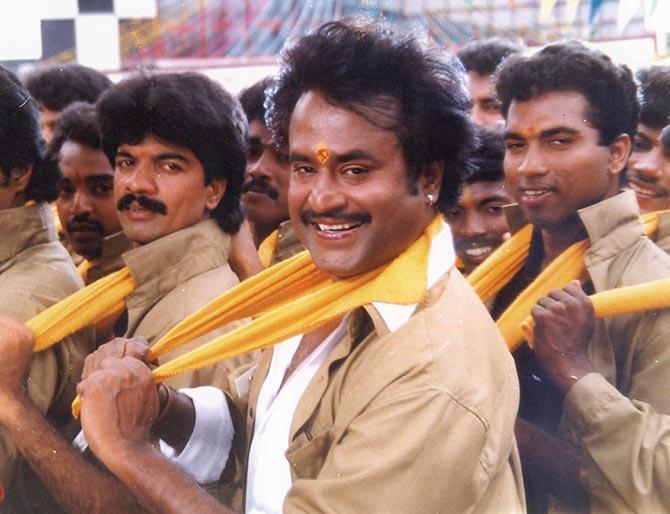 In director Suresh Krissna's Baasha, Rajinikath played the powerful larger-than-life character Manick Baasha.
The script was intended to glorify the actor's superstar image and Rajini proved beyond doubt that he is the undisputed Badshah of commercial cinema.
Loaded with high octane stunts and trademark punch lines, this fast-paced entertainer catapulted him to superstardom overnight.
Baasha went on to become one of the biggest hits of his career.
Muthuvel, Muthu (1995)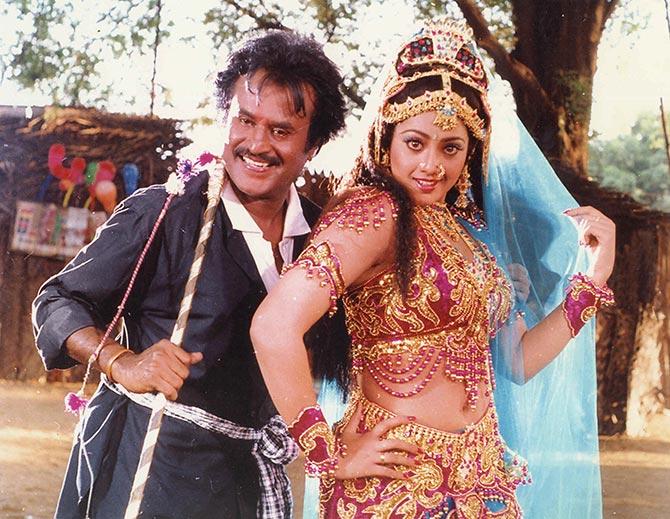 Muthu was director K S Ravikumar and Rajinikanth's first film together.
A remake of the Malayalam blockbuster Thenmavin Kombathu, Muthu was a huge hit.
The film had loads of everything that we expect from a Rajinikanth movie -- sentiment, action, romance, punch lines and comedy -- and predictably, the superstar aced them all.
Rajinikanth won the Tamil Nadu state film award for Best Actor and a Filmfare award for his stunning effort.
Arunachalam Vethachalam, Arunachalam (1997)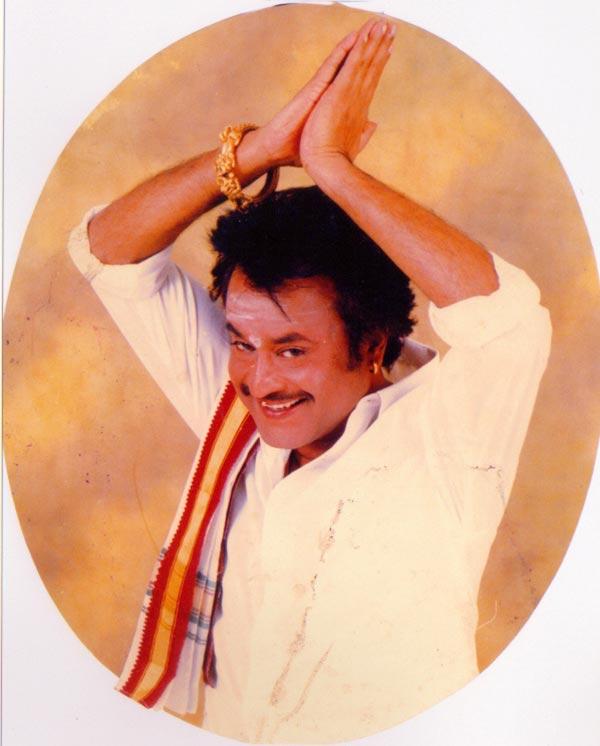 Sundar C's Arunachalam was inspired by the Hollywood film Brewster's Million and Naseeruddin Shah's Maalamaal.
Rajini played the title role of an orphan, who suddenly comes into a Rs 3,000 crore inheritance from a father he never knew existed. But there are conditions attached and it takes all of Arunachalam's skill and intelligence to stay in the game.
The role was child's play for the superstar.
Aarupadayappan, Padayappa (1999)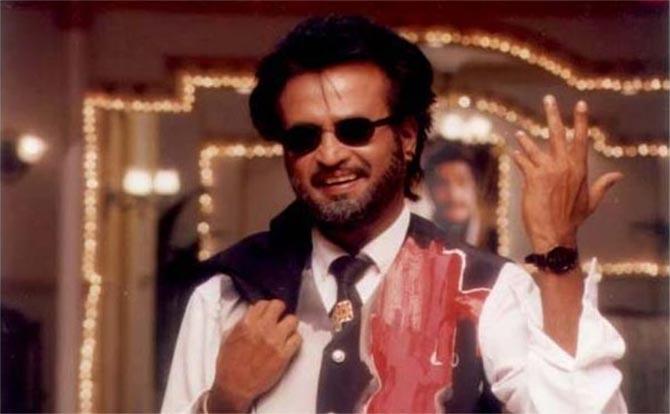 Though Rajini was paired opposite Soundarya in K S Ravikumar's Padayappa, it was his scenes with the glamorous Ramya Krishnan that scorched the screen.
Together, their powerful performance took the film to a whole new level.
Rajini as the down-to-earth Aarupadayappan thwarts the affections of headstrong Nilambari (Ramya), earning her wrath. Her revenge forms the essence of the story.
A typical Rajini potboiler, the film went on to become a huge blockbuster.
This feature was first published in December 2014.