Want to add to Sukanya Verma's list?
Hit the message board.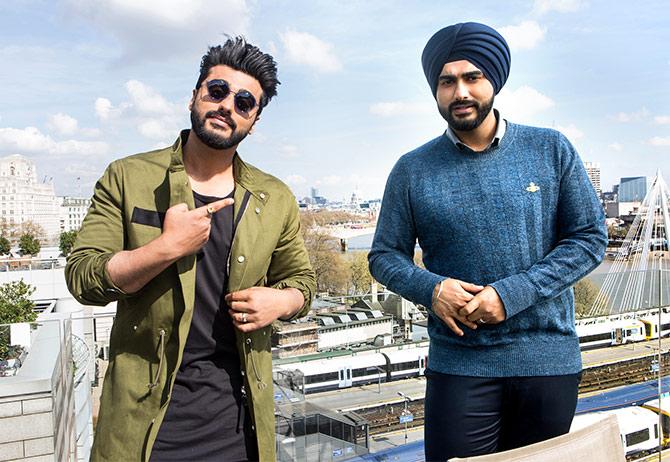 Double roles are like two sides of the same coin.
Pit them against each other and the result is nothing short of fascinating.
Be it as identical twins caught in extreme situations or lookalikes becoming the cause of confusion, the comedy of clones is often a sure shot formula to success.
Moreover, it allows an actor to embrace the challenge of conveying double personalities in one go.
Still others like Sanjeev Kumar, Kamal Haasan and Priyanka Chopra went on to the extent of sporting more than half a dozen get-ups and identities in films like Naya Din Nayi Raat, Dasavathaaram and What's Your Raashee?
In Mubarakan, Arjun Kapoor dons a dual role as he romances Ileana D'Cruz and Athiya Shetty.
A look at the 25 best remembered dual portrayals in Bollywood.
Nargis, Anhonee (1952)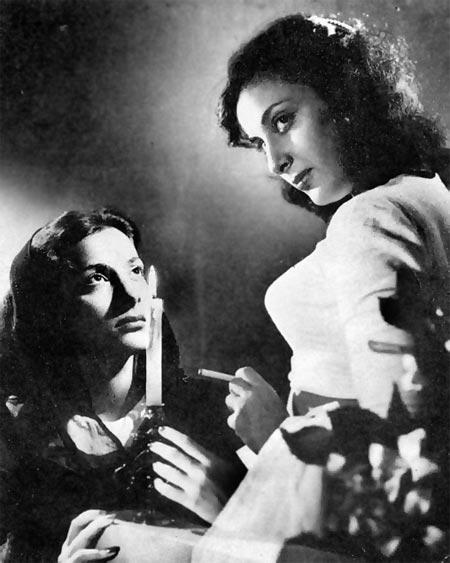 Khwaja Ahmed Abbas, who directed Amitabh Bachchan in his first film Saat Hindustani and wrote classics like Awaara, Shree 420 and Jaagte Raho, also made an under-rated gem featuring Nargis in a double role.
The ethereal actress is equally adept at bringing out the conflicting qualities of both -- the gregarious courtesan Mohini as well as her dignified half-sister and heiress, Roop.
Dev Anand, Hum Dono (1961)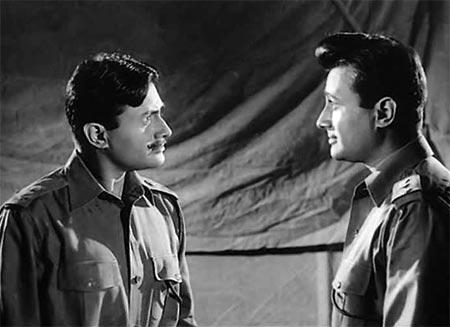 The melodious and emotional drama about lookalikes, starring Dev Anand, celebrated its 50th anniversary in 2011 with a digitally colorised release.
And one viewing of the legendary actor enacting one of his career best roles as the jovial Major Verma as well as the sombre Captain Anand in this saga of mistaken identities and romantic idealism is a reminder of what makes Hum Dono so special.
Dilip Kumar, Ram Aur Shyam (1967)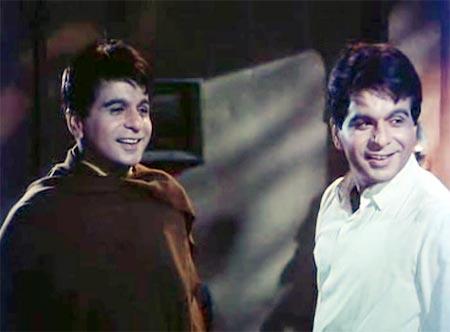 Two brothers separated at birth.
One grows up to be flamboyant and fearless while the other languishes timidly under his tormenting brother-in-law's shadow.
By a stroke of luck, they involuntarily swap places triggering off a series of comic events.
Dilip Kumar captures the exaggeration with such delectable glee while setting things straight as Shyam yet never once holding back the face of gullibility for the faint-hearted Ram.
Neetu Singh, Do Kaliyaan (1968)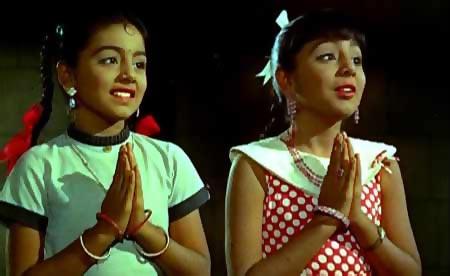 Inspired by Hollywood's The Parent Trap, which was later remade with Lindsay Lohan in the lead, child actor Neetu Singh (aka Baby Sonia) is a picture of pluck and pizzazz as twin sisters Ganga and Jamuna who swap places to bring their estranged mom (Mala Sinha) and dad (Biswajeet) together in this 1960s-style family caper, Do Kaliyaan.
Rajesh Khanna, Aradhana (1969)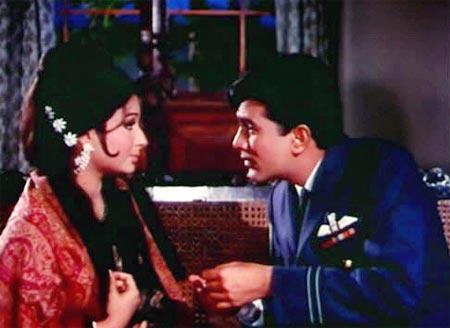 He may have played a pilot father and pilot son in Shakti Samanta's tearjerker, Aradhana, but Rajesh Khanna pitches in enough spunk and charisma to work fabulously both -- as Sharmila Tagore's flirtatious sweetheart and Farida Jalal's moustached beau -- to cause a large chunk of the female population to lose their sleep.
Mehmood, Humjoli (1970)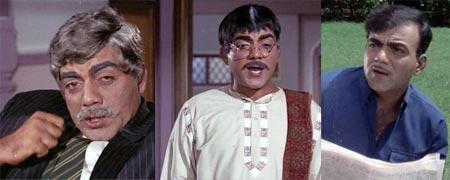 One Mehmood is good to go. Imagine three rolled in one!
The classic comedian targets to tickle with his hilarious take on the Kapoors Prithviraj, Raj and Randhir (from Kal Aaj Aur Kal) in his triple avatar as grandfather, father and son in the runaway hit, Humjoli.
Raakhee, Sharmilee (1971)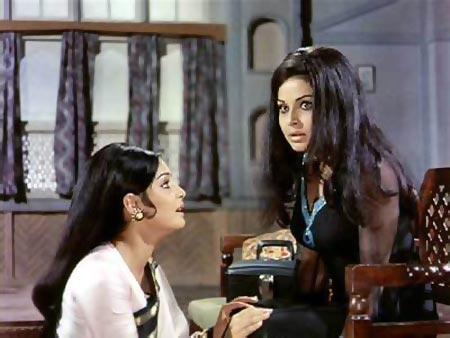 Often among twins, if one's shy, the other's gutsy, but almost never grey.
Sharmilee, on the account alone, keeps it different and interesting.
Raakhee's turn as the lookalike sisters Kanchan and Kamini who are in love with the same guy (Shashi Kapoor) is one of the talking points of the musical.
While she's at home playing the demure desi Kanchan, it's her splendid transformation into the ultra mod, swimsuit-sporting yet self-seeking Kamini that gets our vote.
Hema Malini, Seeta Aur Geeta (1972)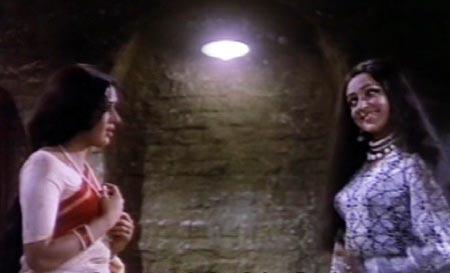 The Ram Aur Shyam formula seldom fails.
Ramesh Sippy decided to switch the gender and cast Hema Malini with the dual responsibility of conveying shaky and sassy as two long lost sisters in and as Seeta Aur Geeta.
Incidentally, Mumtaz was the original choice for the role, but today it's impossible to imagine anyone other than Bollywood's proverbial Dreamgirl doing it.
Sharmila Tagore, Mausam (1975)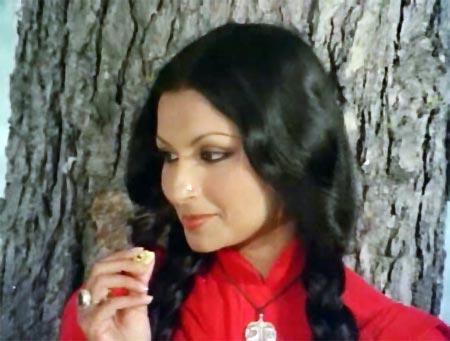 Other than Gulzar's poetic treatment, the poignant narrative of Mausam also boasts of superlative performance from its leading lady Sharmila Tagore playing the betrayed, crazy mother as well as her foul-mouthed, sex worker daughter.
Amitabh Bachchan, Don (1978)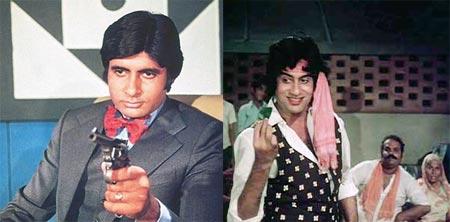 He's done a whole lot of double/triple roles, but Amitabh Bachchan is first-rate trying to pass off for the 'namumkin to catch hold of Don' among crooks and excuse himself as the 'Ganga-kinarewala Vijay' to the cops.
Sanjeev Kumar, Angoor (1982)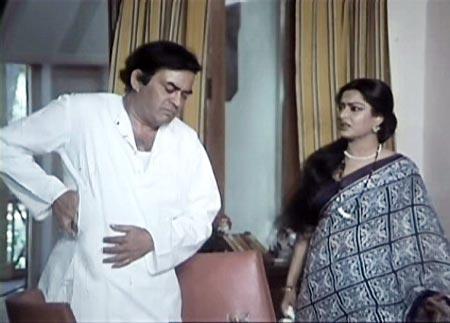 Gulzar adapts Shakespeare from A Comedy of Errors to Angoor and the upshot is a masterful delivery from Sanjeev Kumar as unacquainted twins caught in the middle of confusion and familiarity.
Oh, the irritation, the puzzlement, the fun.
Deven Varma, Angoor (1982)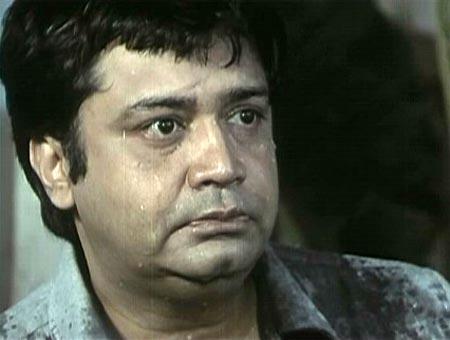 While on Angoor, it would be blasphemous not to give due credit to the second set of twins played by Deven Varma with equal dash.
The often unsung comedian lends the muddle of Bahadur versus Bahadur an inherent brand of dry humour and bafflement that compliments the twin Ashoks (Sanjeev Kumar) perfectly, effortlessly.
Dharmendra, Gazab (1982)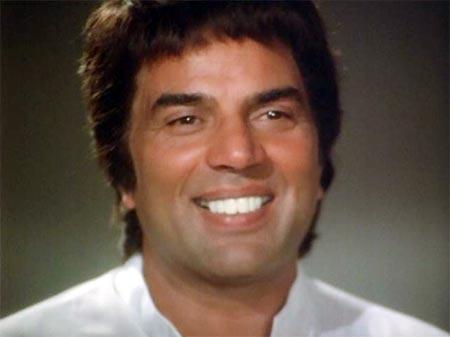 Giving the classic twins tale a slightly spooky twist, Dharmendra plays a bumbling ghost with bunny teeth and frizzy hair who relies upon his more heroic twin's muscle power and his own good humour to avenge the baddies and woo the girl he could never have.
Harmless fun, this.
Amitabh Bachchan, Aakhri Raasta (1986)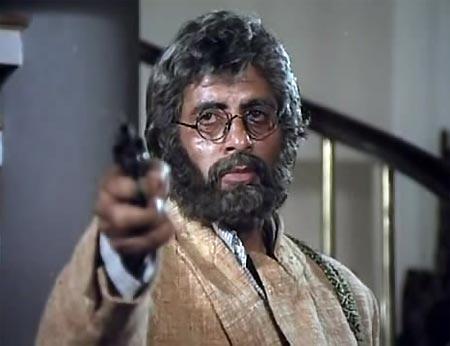 AB's elderly avatar, in full-on vengeance mode, having a face-off with his idealistic cop son, who else but AB himself, next to the grave of the woman they both loved and lost.
Certainly, Bachchan's Avenger walks away with all our sympathy in the author-backed Aakhri Raasta, he continues to soar in his soundly-established angry-young-man niche just as well.
Sridevi, Chaalbaaz (1989)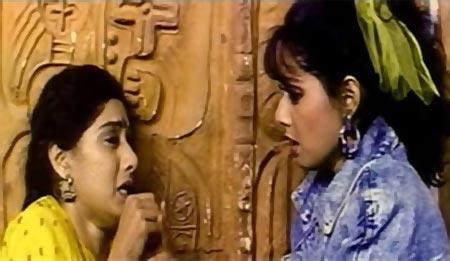 You know exactly how it goes.
Twins separated at birth -- the cooler one is raised in humble surroundings with sky-high ambitions whereas the scared cat is brought up in a mansion under the severe authority of her whiplashing step relatives.
What you don't realise until you have seen Chaalbaaz is just how incredible Sridevi is at depicting both ends of the spectrum.
Kamal Haasan, Appu Raja (1989)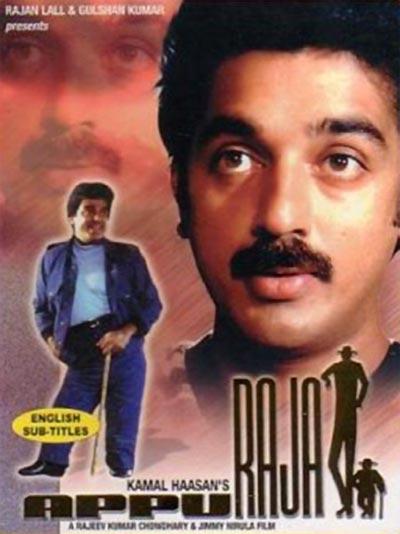 Okay, so technically, it's a Tamil film dubbed in Hindi, but the sheer excellence of Kamal Haasan's portrayal of Appu, the revenge-thirsty circus dwarf and his mechanic brother Raja in this cult classic implores us to include it in our compilation without any second thoughts.
Anil Kapoor, Kishen Kanhaiya (1990)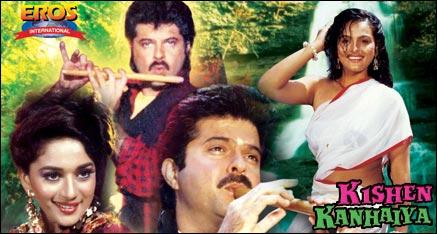 Despite releasing only a year after Chaalbaaz, Rakesh Roshan's treatment on the Ram Aur Shyam genre was lapped up by one and all.
Anil Kapoor's inspired delivery both as the Bollywood-obsessed hero and the terrified heir reduced to a slave along with a vivacious Madhuri Dixit ensured Kishen Kanhaiya is a win-win proposition.
Kader Khan, Hum (1991)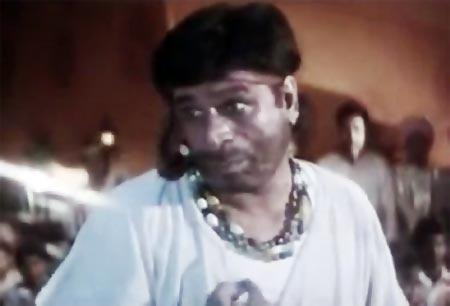 Trust Kader Khan to convey the extremities of a character with a humour and timing that is unabashedly funny yet nimble enough to immediately acquire a stern skin when its nature shifts to a hardboiled, unrelenting tyrant.
In Hum, he plays a rigid army man who bears a striking resemblance to a disastrous, itch-ridden theatre actor.
Need I say more?
Madhuri Dixit, Sangeet (1992)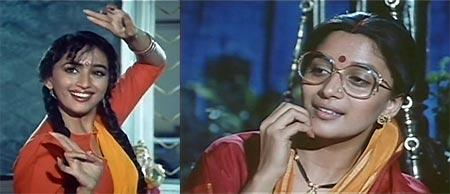 While there's never been any lack of acclaim, one of Madhuri Dixit's better performances as a composed but guilt-ridden mother and her blind, trusting daughter estranged by circumstances in K Vishwanath's moving drama deserved much more acknowledgement than it originally did.
Paresh Rawal, Andaz Apna Apna (1994)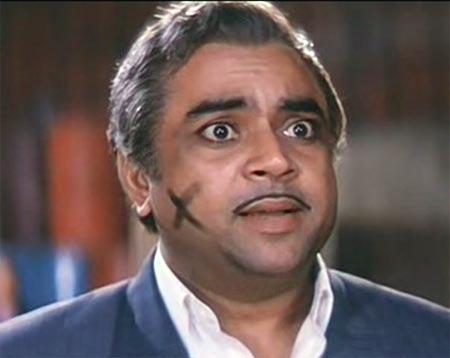 Commotion is a running theme in Andaz Apna Apna.
And so laughter reigns supreme when a rich tycoon Ram Gopal Bajaj and his vile scheming crook of a brother Shyam Gopal Bajaj are caught in a battle of who's who.
Paresh Rawal is on a roll since both his avatars fervently insist 'Teja main hoon, mark idhaar hai.'
Salman Khan, Judwaa (1997)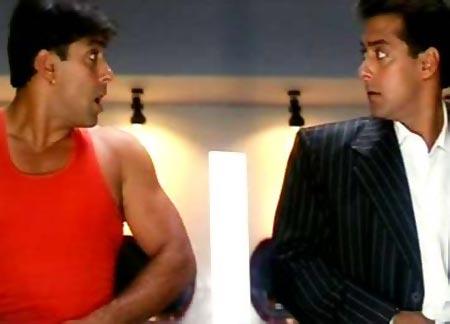 Channeling regional remakes to churn blockbusters is not new to Salman Khan.
He did the same tackling a wacky double role in David Dhawan's remake of the Telugu super hit Hello Brother as well.
Not only are these identical twins, different as chalk and cheese (one's a swindling tapori, the other a well-bred Ritchie Rich) but also tend to feel each other's rage, power and pain at the same time.
An out and out Sal-Man show.
Kajol, Dushman (1998)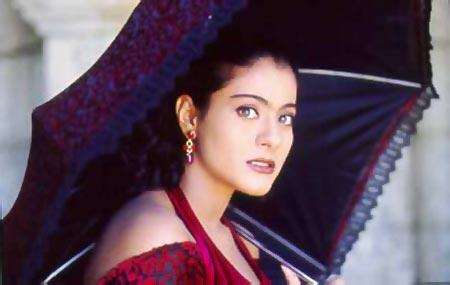 Tanuja Chandra takes inspiration from Hollywood's Eye for An Eye to showcase Kajol's histrionics and richness as an actress in a powerful delivery of twin sisters in Dushman.
If the short-haired, bindaas Sonia is a picture of spirit and gusto who meets with a tragic end, Kajol makes a credible transition as Naina from an introvert to avenging angel.
Shweta Prasad, Makdee (2002)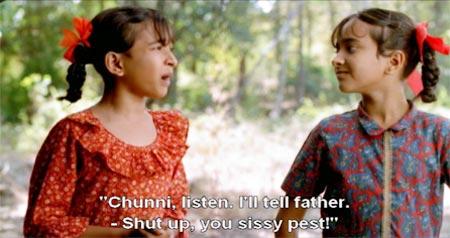 Vishal Bhardwaj's enchanting, quirky children's film rests high on Shabana Azmi's petrifying witch, but it wouldn't have half its heart if it wasn't for the cherubic Shweta Prasad's delightful conviction as the valiant Chunni as well as the passive Munni in Makdee.
Apart from rave reviews, Prasad also earned the Best Child Actor honour at the National Awards.
Shah Rukh Khan, Om Shanti Om (2007)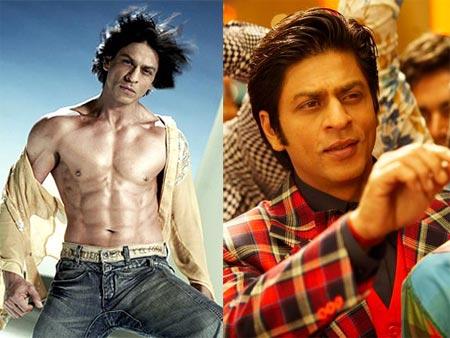 Double Shah Rukh, Single Rate, aao dekho Duplicate. Not quite.
But his fans eagerly lined up to watch him as the love-struck, ill-fated Om Prakash Makhija reborn as the star-kid settling scores Om Kapoor in Farah Khan's pleasantly kitschy, Om Shanti Om.
Shahid Kapoor, Kaminey (2009)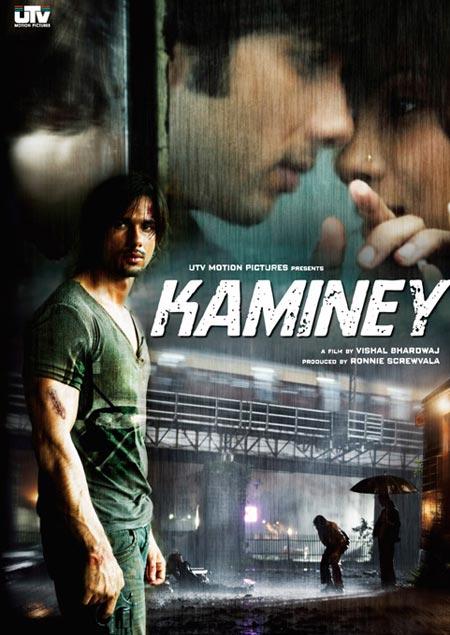 Whether he spells 'Fuh as Fuh' or fails to take off on the first Fuh itself, Shahid Kapoor's speech-challenged shtick never felt this entertaining.
As the ideologically-crossed twins caught in the inevitable mistaken identity scenario, Kapoor scores a promise he's not quite lived up to yet.