Sreehari Nair wasn't impressed with Rangoon at all.
But find out which film tops his list!
There's no glory in having on this list a Laali Ki Shaadi Mein Laddoo Deewana or a Ranchi Diaries.
These are titles you may have never heard, but they are real movies I have had to review in 2017.
There's no glory in bashing any or all of the five rape-revenge movies that came out this year either.
Once you've doffed your hat to something as prepackaged as PINK, you have, albeit unwittingly, paved the highway for a sudden gush of one-dimensional thinking.
So my list of the worst films of 2017 comprises primarily of those movies that appropriated experiences and lives without daring to enter them.
Completing the list were the personal disappointments, schlockmeister productions, and movies that didn't care enough to even try fighting their dearth of imagination.
10. Rangoon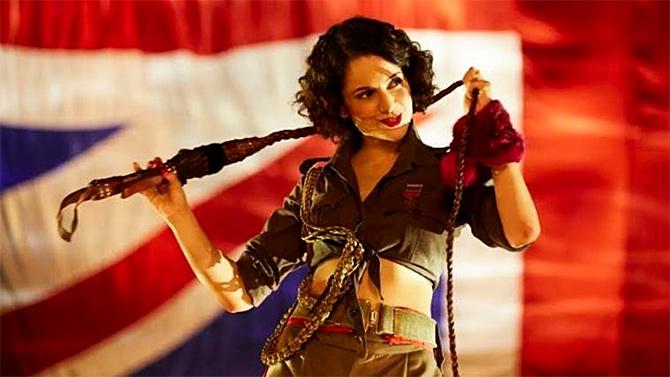 There were two treks of ambition this year.
If Anurag Basu's Jagga Jasoos bushwhacked every time it came upon a difficult trail, Vishal Bhardwaj's Rangoon slipped.
Bhardwaj intended this WW2 drama to be a 'sweeping epic,' and in pursuit of the sweep, he doesn't give the little things and the bit characters their due.
If there was anything remotely affecting about this movie, it came courtesy Saharsh Shukla's performance as Zulfi, a hanger-on to Kangana Ranaut's funny-bunny, Julia.
There's a terrific moment when Zulfi dives over a raft to save Julia's trunk and later, when the contents of the trunk are disclosed to us, Zulfi's act feels both heroic and comic.
Bhardwaj continues to write poetic lines (for sheer curviness, I don't think there's a better writer in Hindi cinema), and think up inventive scenarios but he seems too wedded to the page for his scenes to come alive.
The final act of the movie is meant to be a conscious descending into 'howl', a sincere architect's destroying of the castle he had lovingly built. But here, the whole thing reeks of artistic assault.
Seen this film? Rate it!
9. Indu Sarkar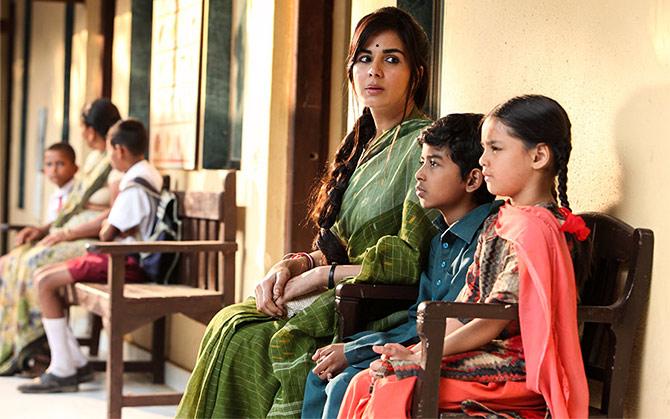 No, this wasn't the Madhur Bhandarkar movie that he'd planned to call 'Politics'.
For unlike those ventures that tapped into his pet 'Everything is murky in here' philosophy, Indu Sarkar wasn't mock-nihilistic. What it was was unabashedly propagandistic.
Taking seriously a film, which arrives with a fierce mission statement of putting a particular political party down, was always going be to a big ask. Add to that Bhandarkar's natural love for Exploitation and this wasn't even a valuable piece of propaganda.
Mr B turns a critical time in India's history, an important period that may very well get repeated, into a straight cops-and-robbers tale.
And because there's nothing between whimpering souls and power-lusting politicians to draw you in, the movie never sensitises you to the true horrors of Emergency.
If anything, by the end, you'll be compelled to wonder: 'A humiliation exercise of such proportions had a smooth theatrical release. Will the silent perpetrators of this piece of work be as magnanimous if something similar was hurled at them?'
This has to be the only example of propaganda that does more for the shamed than the shamer.
Seen this film? Rate it!
8. Comrade in America (CIA)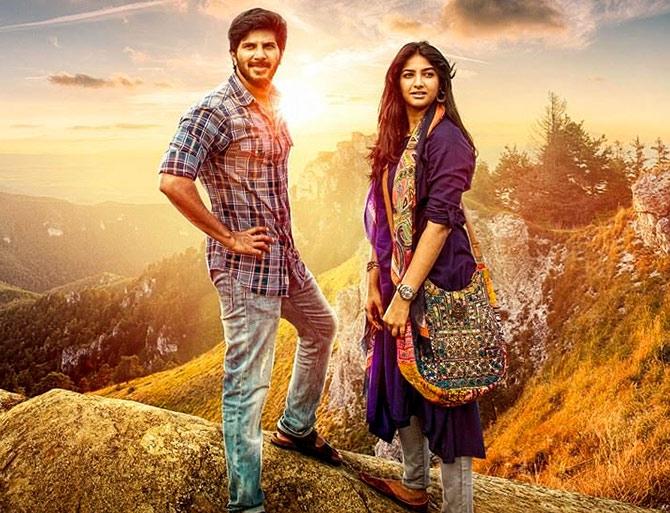 I had to have this shockingly inept Malayalam movie on the list primarily to illustrate that the Indian Left is, at the end of the day, as stuffy and unimaginative as the Indian Right.
The recent surge of Left-leaning cinema in Malayalam has produced two categories of film-makers.
On one hand, there are film-makers like Dileesh Pothan and Rajeev Ravi, who possess a nuanced understanding of the history of the Left movement and how it later popped its cherry.
And then there are film-makers who haven't read a page of Marx, who can't tell Lenin from Stalin, and who are using Leftism to create their brand of comic book-heroism.
The hero of CIA, Aji (Dulquer Salman), is a product of the second category. There's a prologue in Kerala where he sets off Molotov cocktails and we're supposed to see him as the figure that is keeping Leftist ideals alive.
Later, he makes the journey to the USA (for love) via some godforsaken land that connects Mexico to America, and it's a journey to put beside the worst movie on this list.
Director Amal Neerad's sense of styling is appallingly limited (this, when an entire section of viewers worship his inane plays with camera), as he shows us ants crawling in slow motion, and people sobbing over the sort of life stories that wouldn't make the cut in an advertisement for life insurance.
Most of all, it's heartbreaking to see that wonderful behavioural actor, Dulquer, getting slotted into roles that either require him to posture tirelessly, or act like the super-virtuous fella that every mother would love to mother!
Seen this film? Rate it!
7. Poorna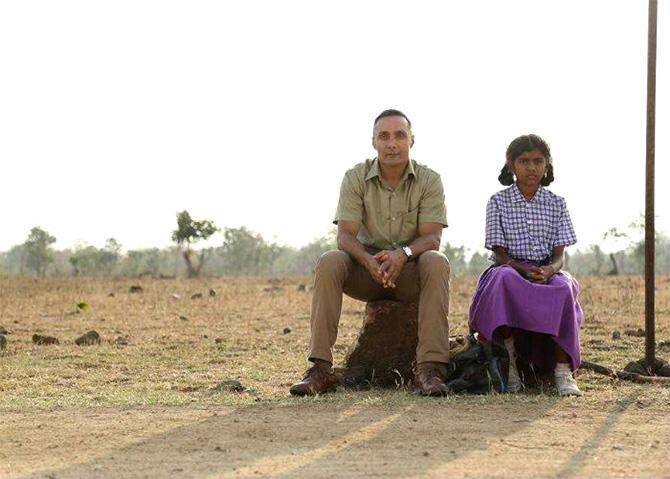 While there are films like Thithi and Kadvi Hawa that document the sodden underbelly of noble rural India without missing out on its inherent music, there's another class of films that turn to our hinterland only to make corrective cinema.
And this Rahul Bose movie was less about Poorna Malavath, the tribal girl from Telangana who scaled Mount Everest when she was 14, and more a poster for the aforesaid South Mumbai idea of reformation.
The scenes between Poorna and her best friend Priya are intuitively performed by the two child actors Aditi Inamdar and Mariya (Their back-and-forth get at a subliminal truth: It's those you love the most that you taunt the most.).
However, Rahul Bose and his troupe of seniors come up with such templatised routines that the girls seem to belong to another movie altogether.
Bose, playing Poorna's liberator Praveen Kumar, slides his glasses over his nose to render a display of humility that isn't acted as much as it is assumed.
The movie progressively degenerates into a series of dramatic centres, half-explored and artistic leaps, half-done.
By the time we get to the climbing sequences intercut with Bose's acting, the film emerges as an all-purpose certificate for Rahul Bose to parade his Kahlil Gibran-heart.
Seen this film? Rate it!
6. A Gentleman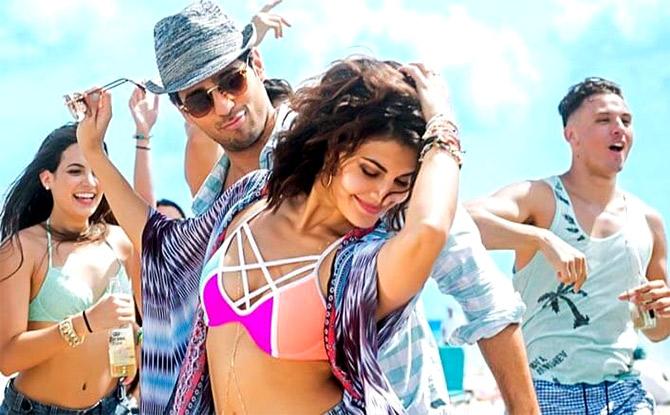 A personal disappointment.
Raj and DK, who'd given us the endlessly inventive 99 (one of my favourite Hindi movies of the last decade), and the keenly observed Shor In The City, seem to have surrendered their fluid imagination and got themselves into a box.
I had read somewhere that it was a phone call from Saif Ali Khan that led to Go Goa Gone and my guess is there was some Faustian transaction that happened then which resulted in these promising artists selling their souls.
Their third straight stinker, A Gentleman was pitched as a celebration of spy movies, but R-D's low-keyed sensibility neither anoints the staples of the genre nor does it effectively satirise its overused elements.
So every shot becomes an illustration of muted fun. And the movie drags on, across shifting timelines, and finally, like Ouroboros, extinguishes itself.
The performances are all obligatory and the jokes, comprising wordplays a decade too old, are uttered with trepidation -- as if the apologetic cracking of stale jokes was an indication of refined taste.
Seen the film? Rate it!


5. Begum Jaan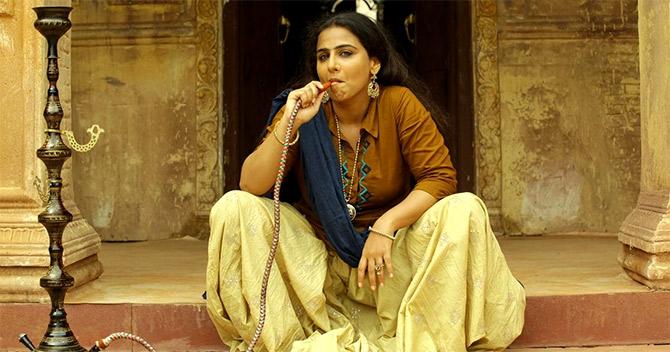 Vidya Balan slaps a stone-faced teenage girl into crying loudly and then adds that to her big list of achievements.
Vivek Mushran pauses in the middle of a passionate kiss to stare at the moon like a werewolf.
Two administrators, trade rape and murder stories, and then break the tension by joking about old habits.
And in what was the single most offensive scene I saw at the movies this year, a 90-year-old woman strips herself naked and shames a few potential rapists (One leading critic was kind enough to deduce from that scene, a 'message').
Very few directors can try to suggest profundity while unloading upon you one insensitive moment after another and Srijit Mukherji manages to do just that.
If it weren't for a surprisingly effective turn by Chunky Pandey and two finely written combination scenes featuring Vidya Balan and Naseeruddin Shah, this would have been my pick for the worst movie of the year.
Seen the film? Rate it!
4. Tubelight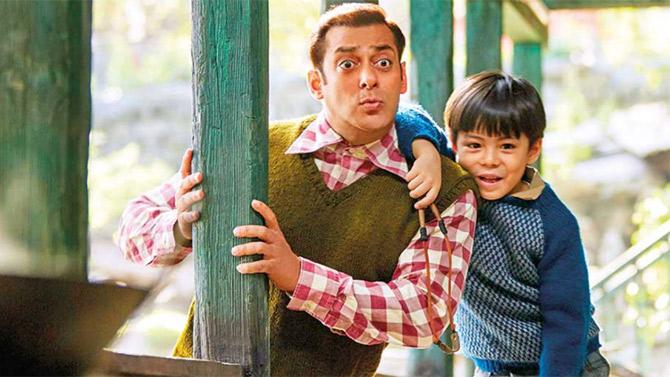 I don't really mind a Salman Khan movie as much as most critics do. And I am not talking about Bajrangi Bhaijaan, but something 'less committed' to squeezing your lachrymals.
This one though was real drab!
Khan, stripped off his usual 'Khantics', attempts to act pastoral but you can smell Mumbai's posh Bandra (West) locality off his mannerisms.
At one point, I had the feeling that he was trying to con me while not deriving any fun out of it.
Now that's so not Salman Khan!
Seen this film? Rate it!
3. Lipstick Under My Burkha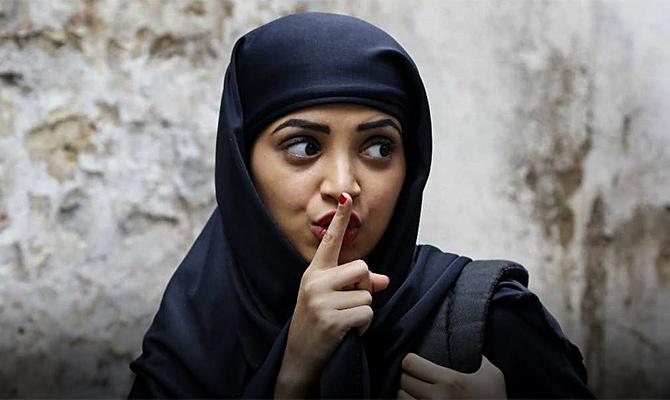 If you're aiming to make a revolution in the consciousness of our time -- as this one apparently was -- wouldn't you try to create something comprehensive and not the most reductive movie of the year?
Alankrita Shrivastava's Bhopal-set film was a confused mash-up of rhetoric with no character development or basic empathy for anybody other than its four protagonists.
Often its theories cancelled each other out and when stuck, the film fell back on the most used number in a hack's trick-book: Self-Pity.
Shrivastava has a talent for writing hard-edged lowlife fiction but her weakness for slush is evident in every frame here as also in her appraisal of the work at an international festival: 'It's the movie India doesn't want you to see!'
What is sadder than Pahlaj Nihalani? A film that piggybacks on Mr Nihalani's lack of taste to promote itself.
Seen the film? Rate it!
2. Sarkar 3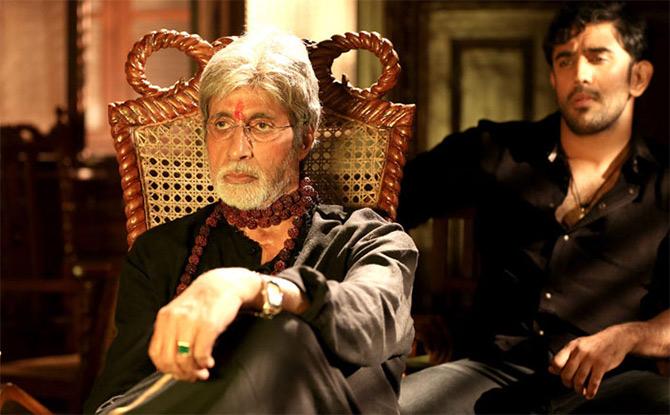 How's this for paradox?
Ram Gopal Varma, hater of everything mushy, goes searching for greater machismo and winds up as the worst melodramatist of our time.
His is the melodrama of over-contrasts, of cool killing, and of creating people who have not one original thought in their heads and so they stare at the camera as if to delay the revealing of their dumbness.
Make a villain share a frame with an idol of Ganesha, and you've got Varma's idea of irony.
Here in Sarkar 3, the Varma Melodrama catches a new fever, as Amitabh Bachchan playing Sarkar explains to us the term 'Palace Politics.' I don't know any smart 10 year old who would fall for Varma's definitions or his brand of heroism.
This edition of Sarkar loses no grace. For how do you lose something you've lacked from the very beginning?
Seen this film? Rate it!

1. Qarib Qarib Singlle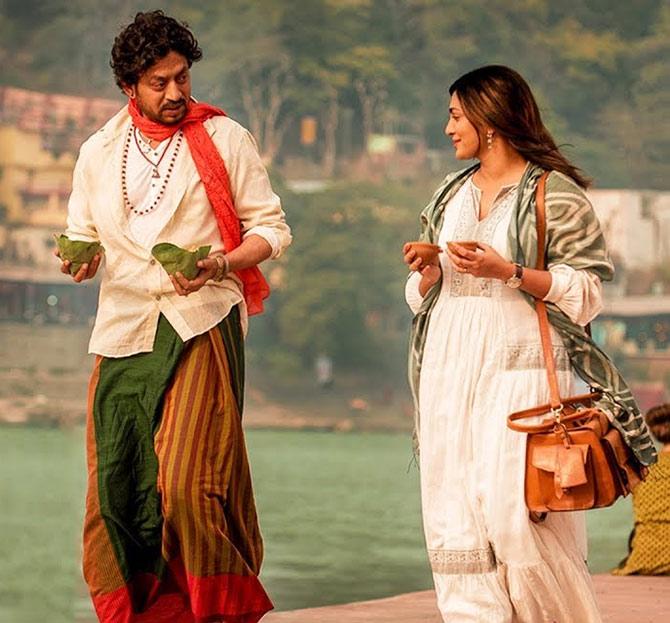 The most pointless movie of the year.
If you aren't sickened already by the expression 'content-driven cinema' (what on earth has art got to do with 'content', the most inartistic and advertising-ish of terms?), to see this film being included in the list of 'content-driven movies' should kill any affinity that you may still have for such easy jargon.
This was a travel movie totally clueless about which way it was headed, and suffused with characters I wouldn't take a smoke-break with.
Qarib Qarib Singlle wasn't a film as much as a slapdash mix of tricks previously used in other films, spread out over mandatory stops, with neither believable clashes nor characterisations to support its run.
And the audience, I think, responded merely to the familiarity of the old tricks than the movie itself.
Directed by Tanuja Chandra, with zero lightness of touch, the film does not even offer any real sense of the places it takes you to.
Gazal Dhaliwal's writing gives you no semblance of roundedness in the people you meet; even the unintelligent ramblings of the two leads feel so set in a pre-fixed format that you get no joy out of hearing them ramble.
Irrfan Khan comes off as a man so spoiled by everyone for years that he now seems to want the spoiling. This is the most tired I have seen the actor.
Seen this film? Rate it!