Sukanya Verma's Super Filmi Week.
Monday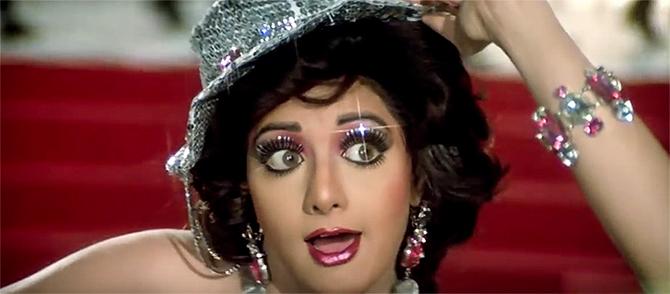 There's no reaching closure from Sridevi's untimely death. Not so soon anyway.
The last few days have been engulfed in denial and nostalgia.
Every time I write a tribute for a recently deceased film personality, a tiny piece of my heart crumbles and collapses. I've had to write so many in the last few years that even the mention of the word 'loss' horrifies me.
Most of us, who admired her, are finding solace in revisiting Sri's classic movies and moments.
As am I when suddenly I stumble upon a brief interview, conducted at the audio launch of Roop Ki Rani Choron Ka Raja, by an extremely callous anchorperson.
This is her idea of an icebreaker.
"You take injections to keep yourself young?"
"Beg your pardon? No, no, not at all," replies a dumbfounded Sridevi wondering what just hit her.
Blind to her discomfort, the interviewer persists, "You've been working in the industry for a long time now. What prompted you to come into movies?"
Facepalm, right?
I can't even begin to explain how embarrassed I feel as a journalist, especially when Sridevi responds to her daft question with, "I'm sorry, I am just thinking about the injection. How do people get (such ideas)?"
Invasive journalism existed then. It exists now.
The way everyone in the media and outside it speculated over the cause of her demise is a miserable reflection of how we're losing the plot as a civil society.
And that we're doing the exact same thing again with the ailing Irrfan Khan even after he's explicitly asked not to is further proof of this unhealthy trend.
What is this extreme curiosity that turns people into pathetic stickybeaks?
Tuesday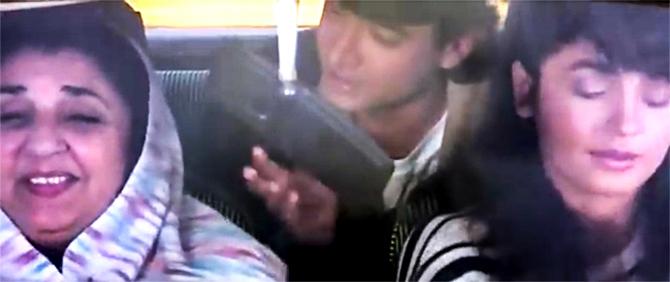 Veteran actress Shammi passes into the ages.
Always so boisterous and chatty, she was reliably animated before the camera no matter how big or small the role.
I am glad I had the opportunity to express my appreciation of her work in films like Half Ticket, Ittefaq and Shirin Aur Farhad Ki Toh Nikal Padi.
Yet the first memory to pop up in mind is a fleeting role in Dil Hai Ki Manta Nahin, where she gives Aamir Khan and Pooja Bhatt a lift in her yellow Beetle and gets super excited about what they plan to name their fake baby and the banter that follows.
Shammi Aunty had this effortless exuberance and goodness about her, one that director Mahesh Bhatt uses pithily to highlight Aamir and Pooja's headstrong chemistry.
Wednesday
What happened to the iconic shiny suit worn by Mithun Chakraborty in Disco Dancer's title song from 1982?
Not sure about its current location but the costume resurfaced five years later on a junior artist in another Mithun starrer, Dance Dance.
Spot it on the keyboardist performing next to Mandakini once you're done gawking at the amazing acrobatic skills of its background dancers.
Thursday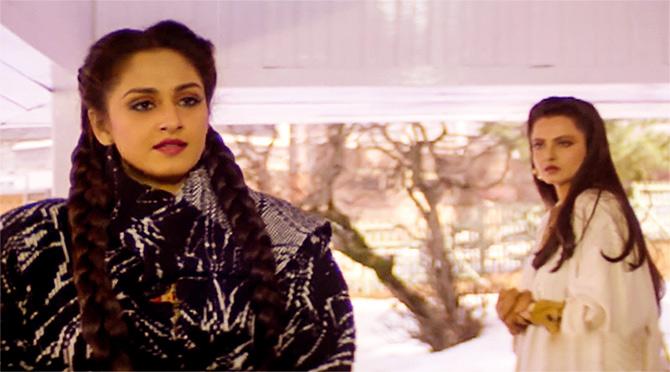 Bechdel test be damned, where would feminism be without Saawan Kumar Tak's fixation with bigamy and adultery?
Jaya Prada and Rekha are arguing before my eyes over women's rights in a way that's only possible in a Saawan Kumar Tak creation.
Remember Souten, Saajan Ki Saheli, Saajan Bina Suhagan, Bewaffa Se Wafa, the ilk?
This one's called Souten Ki Beti.
So Rekha has a kid out of wedlock. Jaya Prada demands to hold the father accountable. The father in question turns out to be Jaya's husband, Jeetendra. After brief melodrama, Jeetu is happily married to both.
Wait, we've only reached interval point.
It has a song whose lyrics go something like Main toh bas patni hoon uski tu saajan ka pyaar hai.
I won't be surprised if the words 'suhaag' and 'samaj' are uttered more frequently than the F-word in Goodfellas.
Happy Women's Day to you too.
Friday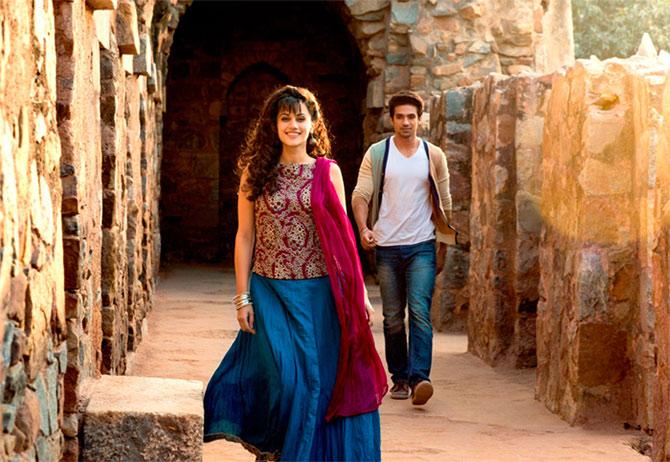 My Friday begins on an awful note with Dil Juunglee.
Like I wrote in my review, the movie's 'like going through a checklist of Bollywood's oldest and lamest clichés recycled for the nth time to dispense yet another doggone boy-meets-girl baloney.'
The experience is so excruciating it takes me three phenomenal movies -- Hail Caesar, Moneyball and Charade to recover.
Saturday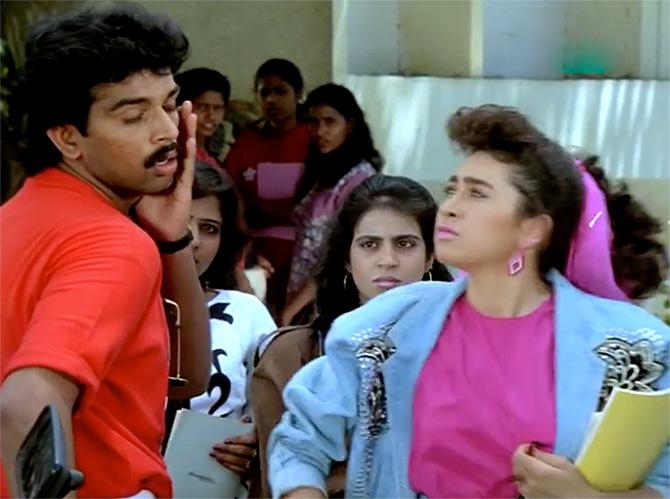 I didn't notice it when I first saw Prem Qaidi. Come to think of it, I didn't notice anything except Karisma Kapoor's eyebrows.
But, hey, that's Shiva's bully and Satya's titular protagonist Chakravarthy getting a whack on his cheeks from 16-year-old Lolo in her debut movie during the customary 1990s campus eve-teasing scene.
Haven't seen him in anything Bollywood since 2012's Bhoot Returns.
Sunday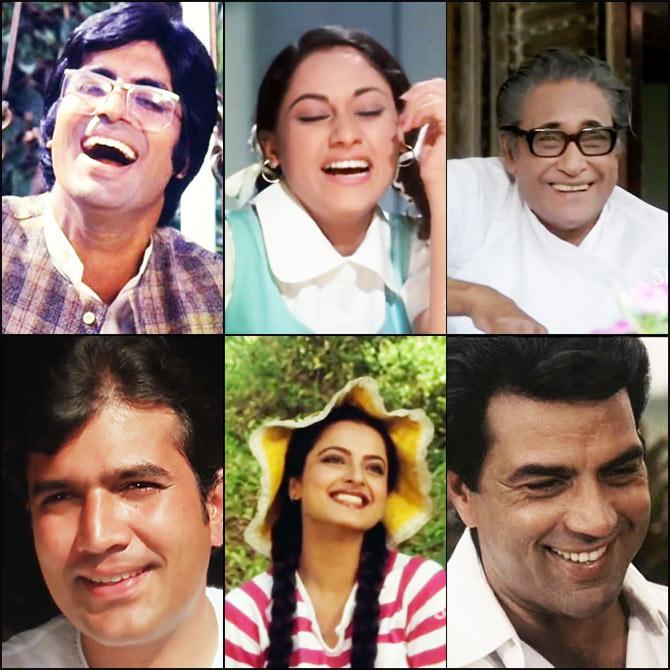 Sundays and Hrishikesh Mukerjee are a match made in movie heaven.
Apart from their feel-good appeal, notice how his actors reserve their most spontaneous, unchecked, wholehearted smiles for his films?
I certainly do.