Film folk are celebrating their beautiful handloom outfits on social media on National Handloom Day.
Rakul Preet: 'Handloom sarees are love As beautiful as they look, handweaving is a long and painstaking process. Let's respect the craft and support weavers during tough times like these.'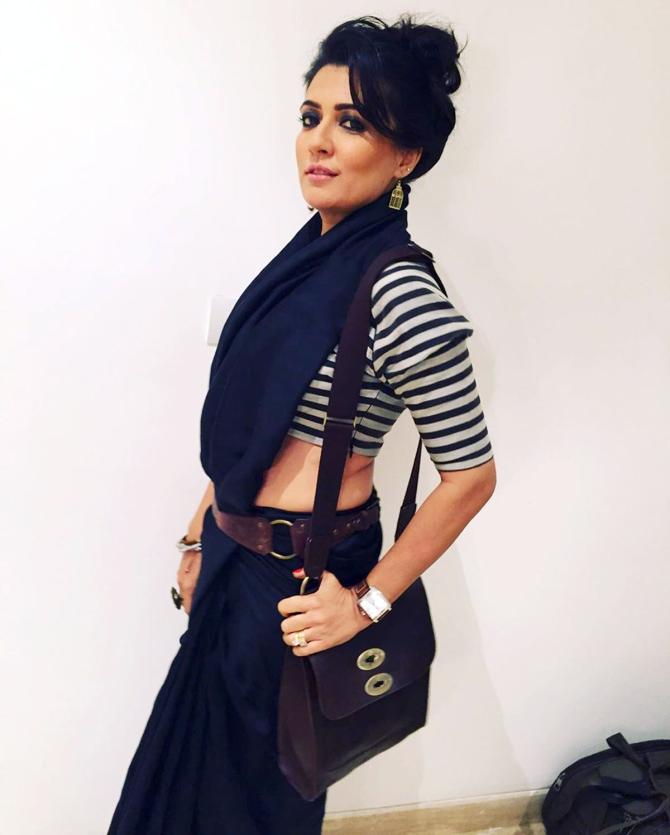 Mini Mathur: 'I'd any day wear something made by old magical fingers on a loom over something synthetic created in a factory. Every piece in your wardrobe must mean something else it has no right to be in there.'
'One hand woven shirt over 15 tees! A saree over sequinned lycra. Always. It's #NationalHandloomDay ! Let's wear our looms with pride and love. Wearing a classic @raw_mango from my wardrobe. Can wear it a 1000 ways!'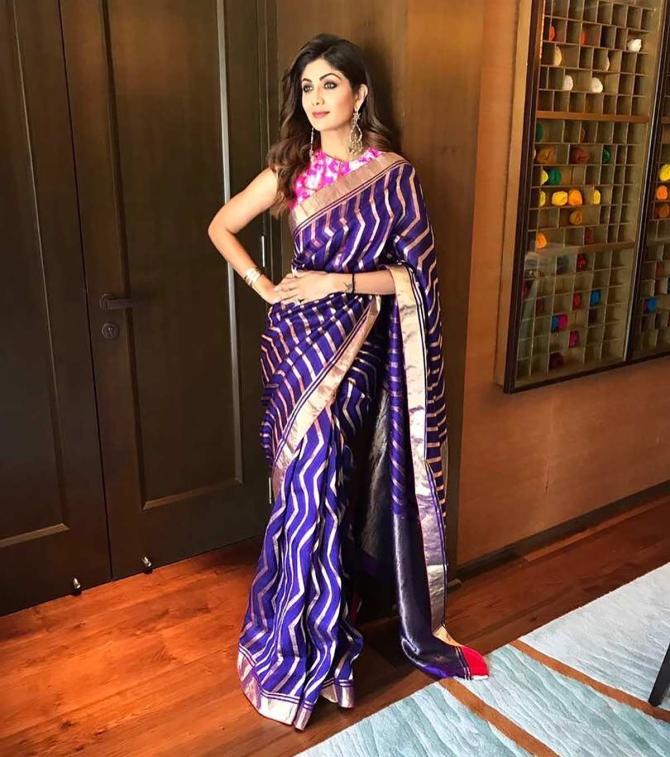 Shilpa Shetty: 'Indian handlooms sarees are such a treasure to own!'
'The artistry involved, their uniqueness, and the efforts invested make each piece so incredibly special.'
'Our culture & heritage are so richly woven into them that owning & wearing one makes you feel extremely special.'
'Sharing a glimpse of one of my all-time favourite sarees with you. It looks & feels so regal & elegant, but is light as a feather & so easy to handle.'
'On National Handloom Day today, I salute all the weavers who make hand woven garments look so effortless. I am #VocalForHandmade, are you?'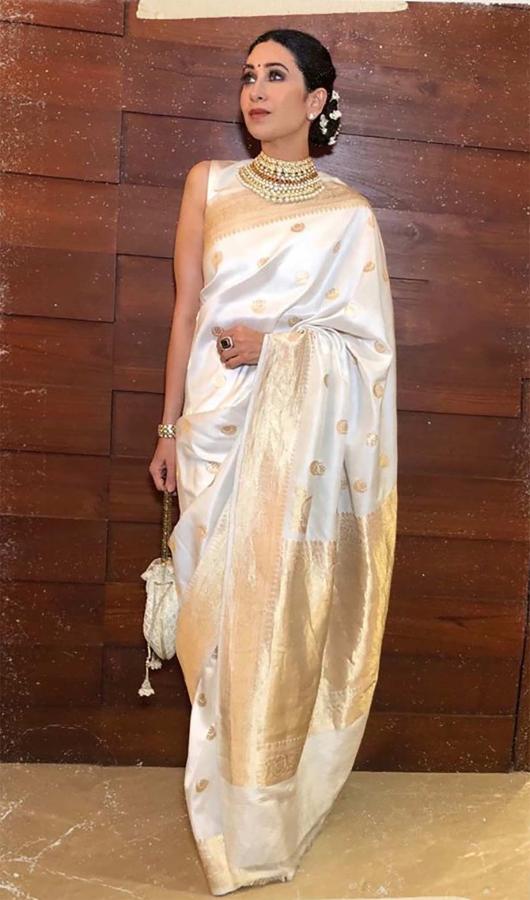 Karisma Kapoor: 'An ode to my eternal love for handloom saris In these trying times, it has become even more important to support the weavers and the crafts of our country.'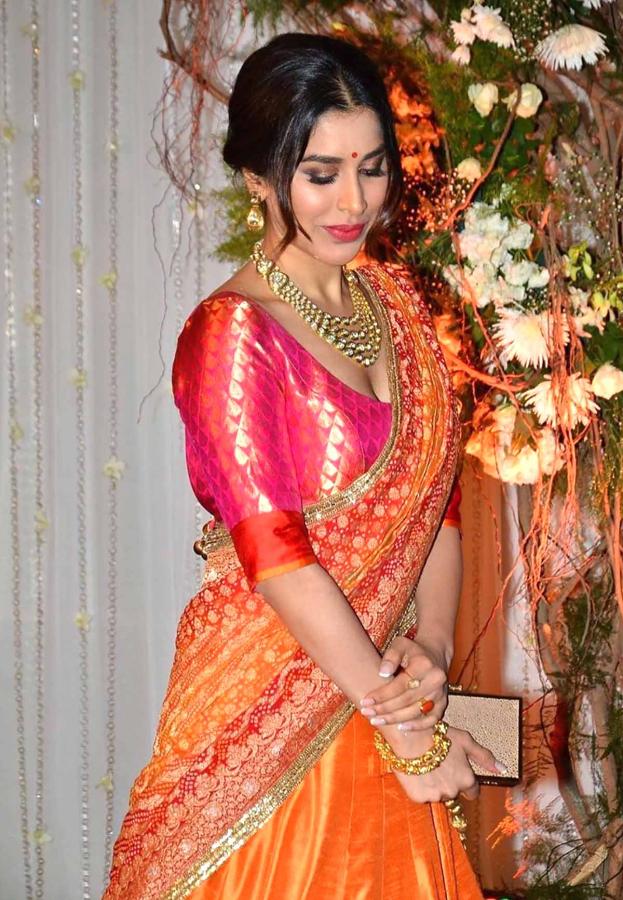 Sophie Choudry: 'Every weaver has their own dreams to weave... " This National Handloom Day, let's support our weavers, our handloom, our tradition Thank you @manishmalhotra05 for always supporting our local artisans and keeping tradition alive through your beautiful clothes.'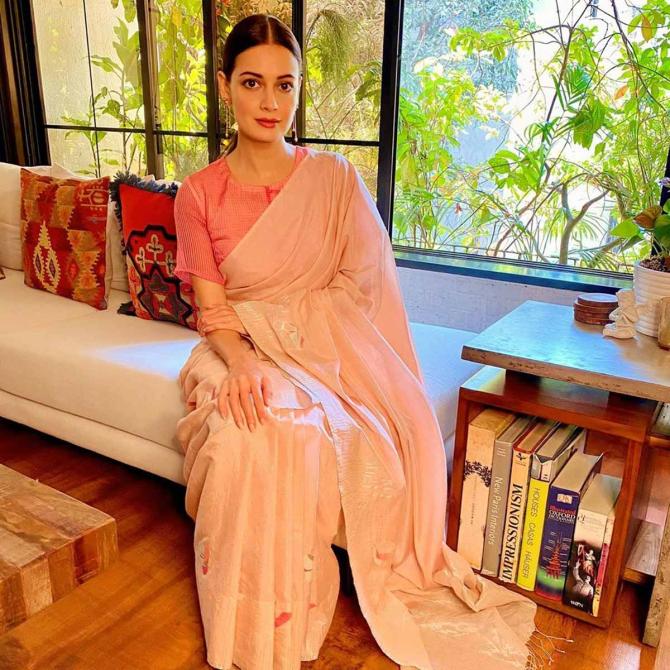 Dia Mirza: 'Our weavers need all our support and love! This #NationalHandloomDay let's celebrate the rich legacy of our Indian weaves and textiles. I am proud of this rich heritage of India and of our weavers who have kept our traditions alive. There is nothing like a handloom saree.'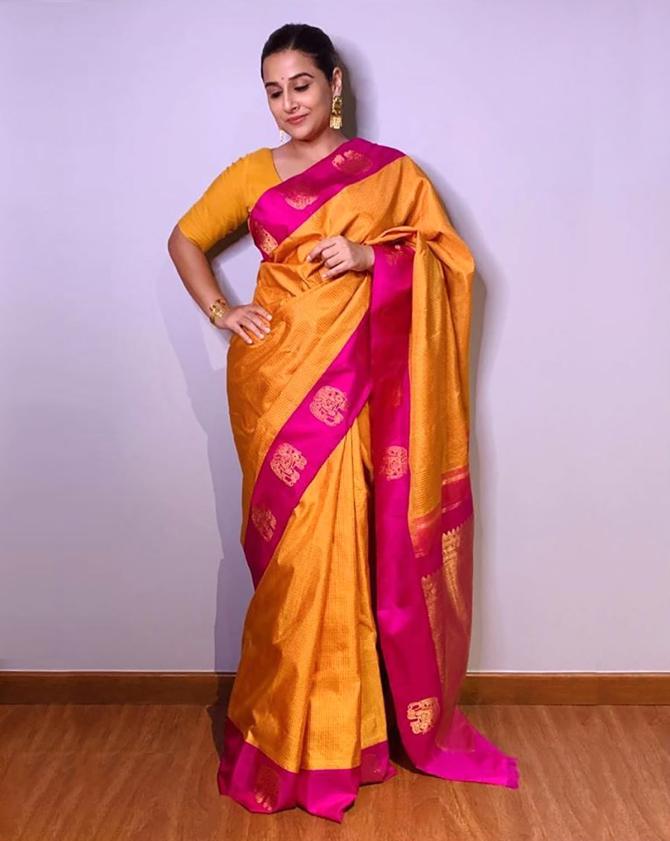 Vidya Balan has been wearing beautiful handloom creations all through her promotions for her film Shakuntala Devi.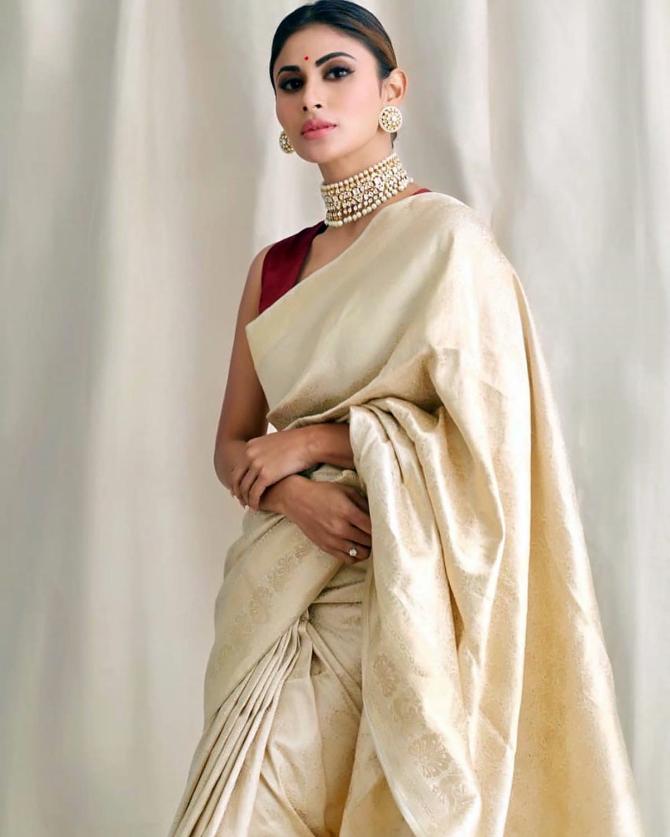 Mouni Roy: 'SAREE GIRL FOREVER... Indian Handlooms have been world renowned for its uniqueness and intrinsic designs. Our weavers work hard to preserve age-old techniques indigenous to our culture & heritage.'
'On National Handloom Day let us not only appreciate skills of our weavers and artisans but also support the clarion call of Honourable Prime Minister Narendra Modi of going 'Vocal For Local'.'
Raveena Tandon:, 'India has amazing artisans,#Vocal4Handmade and let's support the local weavers, artisans on this National Handloom day from clothing to furnishing to Masks in Covid times to wall hanging. Bring home handmade in India!'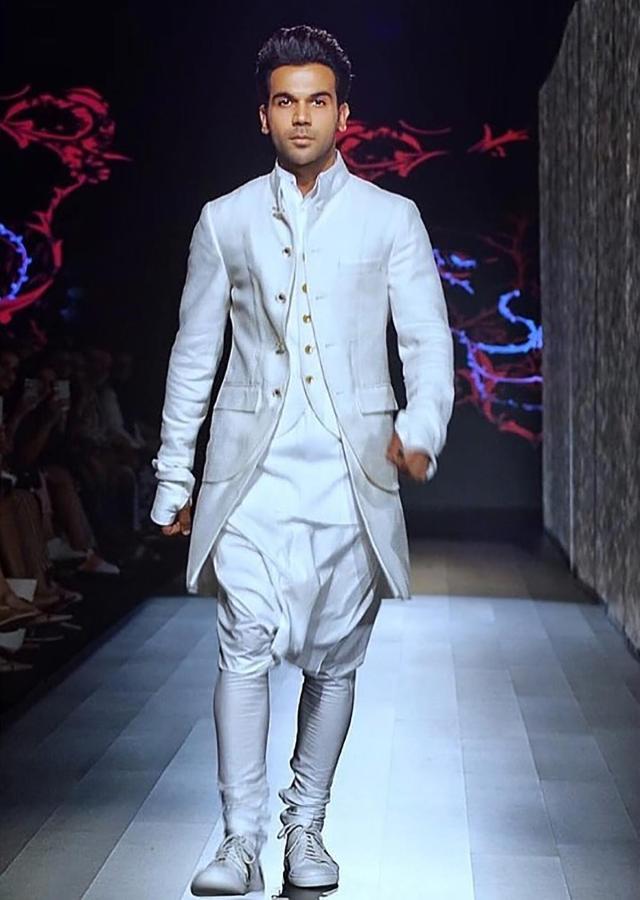 Why should the men be left out?
Rajkummar Rao: 'It's always great to see the magical work our weavers do, surprisingly it is all done with age-old techniques and its sheer hard work of our weavers in preserving our culture & heritage.'
'On National Handloom Day, I not only appreciate the skills of our weavers and artisans but also support the idea of going 'Vocal For Local' #Vocal4Handmade. Loved wearing this hand woven Tensel Fabric outfit.'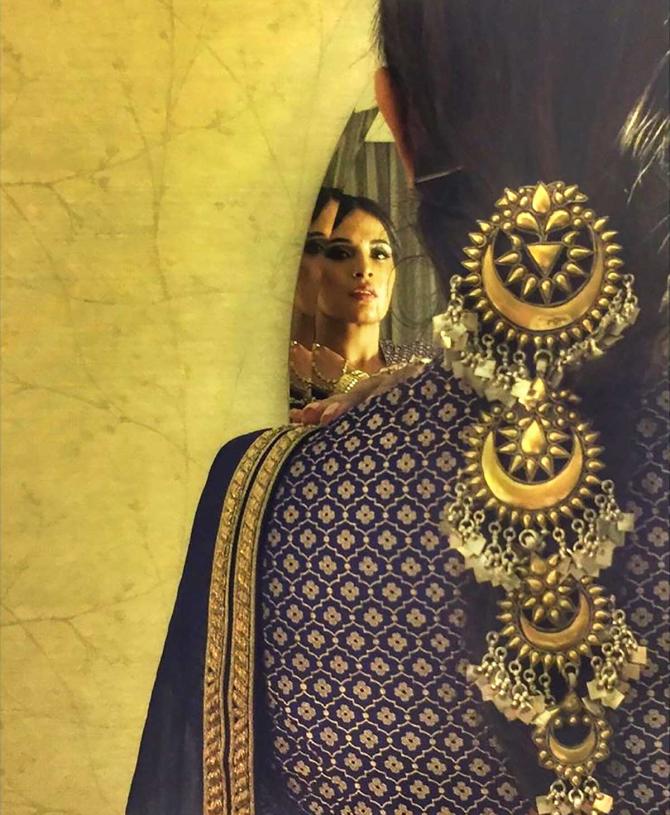 Richa Chadha lets her look do all the talking.
Shriya Saran,/strong>beautiful in colour and monochrome.
Kangana Ranaut: 'Today is #NationalHandloomDay. Let's promote handloom, handmade, artisanal, and everything our nation should be proud of.'
'When you choose handloom you choose weavers who are struggling for their survival, you choose to be #vocalforlocal, you choose mother earth, and love for every single being on this planet.'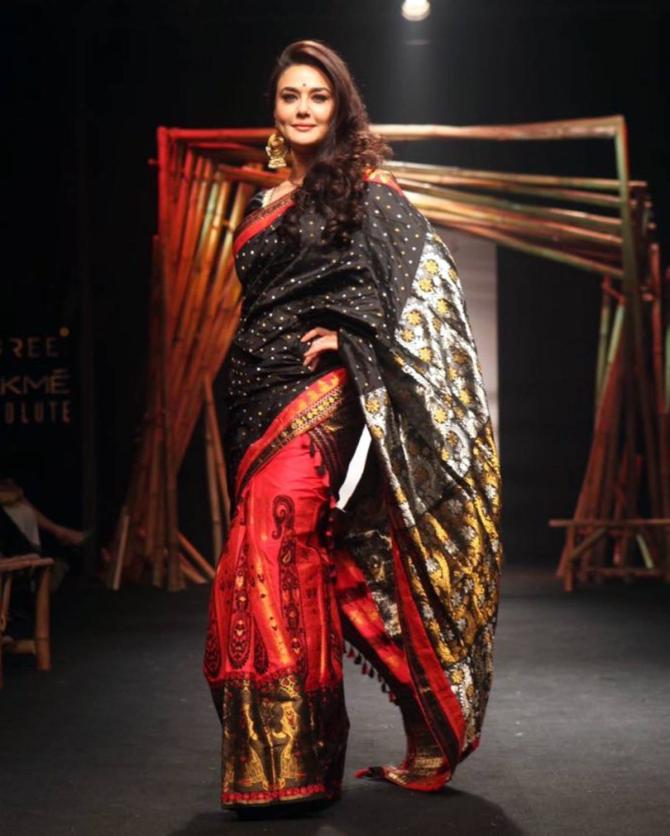 Preity Zinta: '"I believe that the yarn we spin is capable of mending the broken warp and woof of our life" - Mahatma Gandhi.
'On National Handloom day today, I applaud and salute all the Indian weavers who make these beautiful hand woven garments and sarees They need all our support and love so we can keep our rich legacy and traditions alive.'
Bhagyashree: 'The weavers are true artisans of our country. Every state has a different artform, weave, material and style.'
'I have been fortunate that my travels give me the opportunity to proudly own and enjoy the traditional skill and expertise of them all.'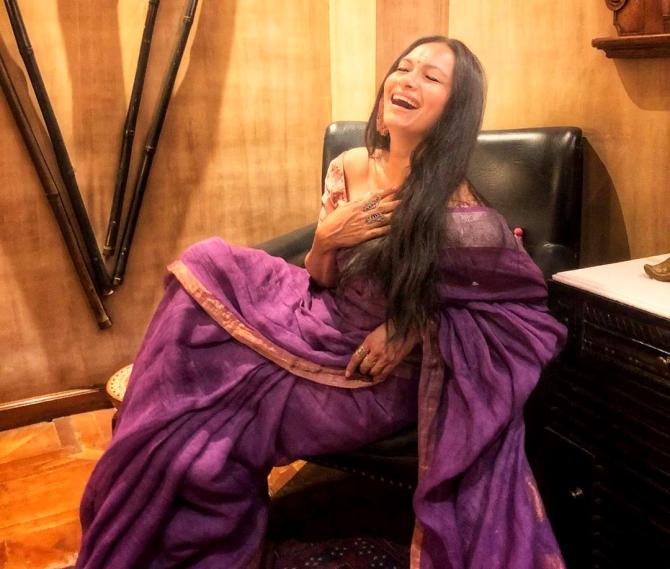 Maria Goretti: 'To be wrapped in fabric, woven by artistic fingers , is one of the biggest luxuries we have at our disposal as Indians. And all we need to do is support our handloom artists.'
'I love buying my saris, shawls and fabrics from handloom exhibitions or when I travel around our country. And most of them are not designer, they are straight from the weaver. And then some are gifted to me by my friends.'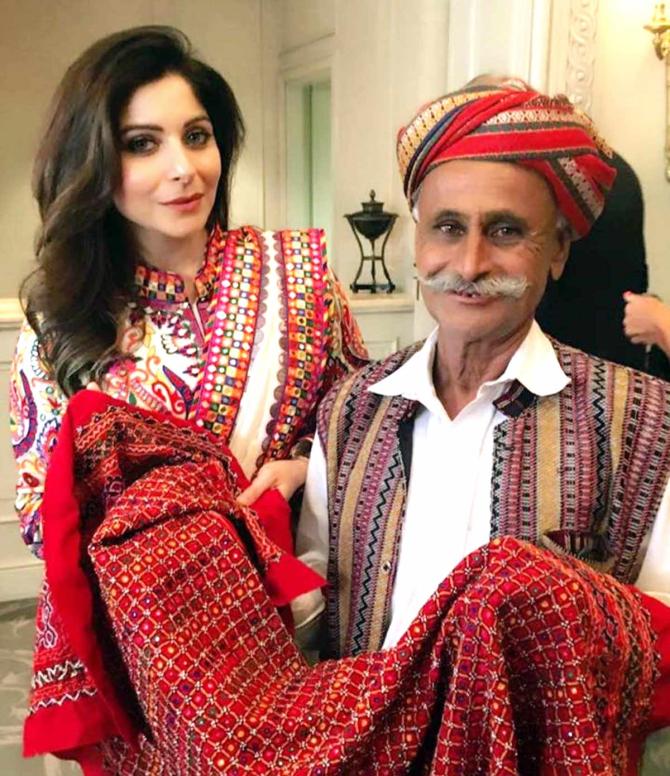 Kanika Kapoor puts a weaver in the frame.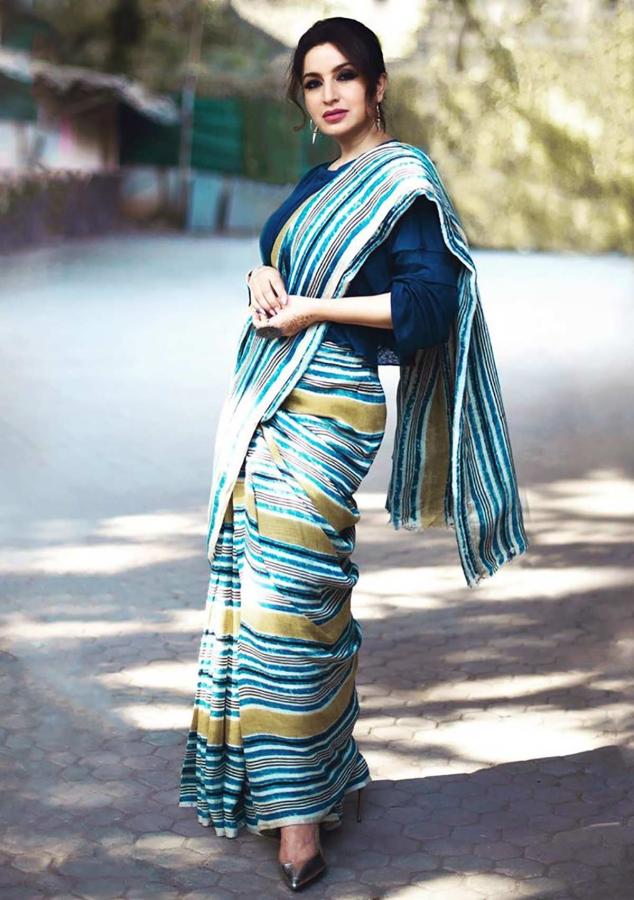 Tisca Chopra looks gorgeous in a sari.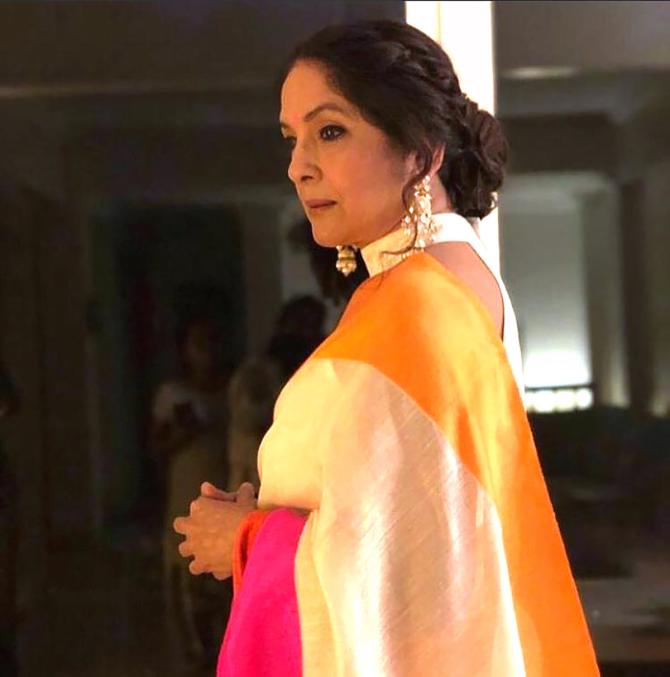 Neena Gupta drapes herself in daughter Masaba's creations.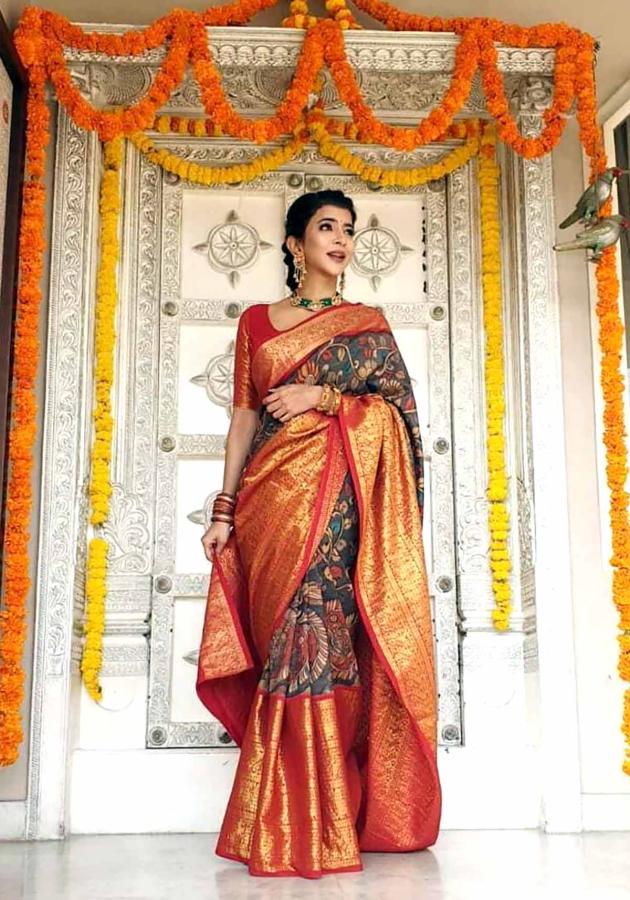 Lakshmi Manchu: 'Revering the beautiful craftsmanship that goes into every single thread, huge respect to all the Talented Handloom Weavers & Craftsmen on #NationalHandloomDay2020 Let the passion of tradition make your day, Try the magic of handloom today.'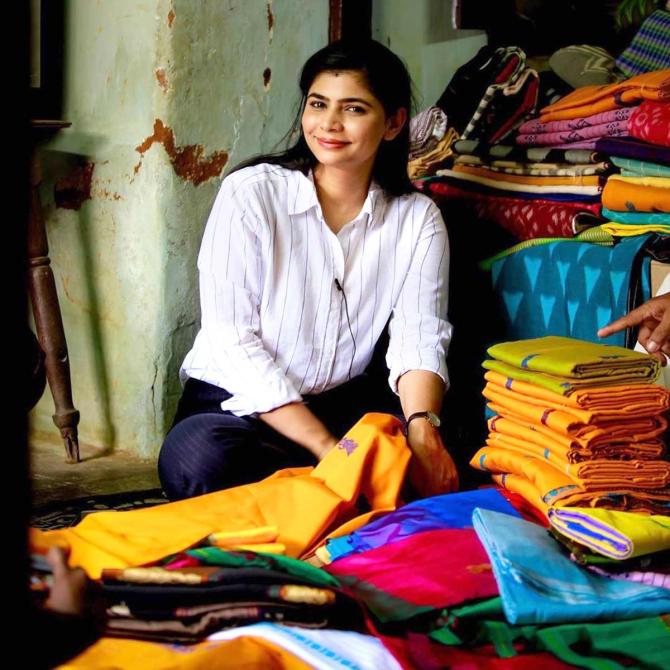 Chinmayi Sripada' 'Handloom Trails. Something I started 2 years ago. And I remember buying so many Gollabhamas that I gifted to multiple ladies who came home for Golu.'