'Even after Awaara Hoon and Mera Joota Hai Japani, between 1946 to 1963, there were plenty of upheavals in his career.'
'My parents had moved into two rooms of a chawl, with an attached bathroom, by then, but life was hard, and often there was no food at home.'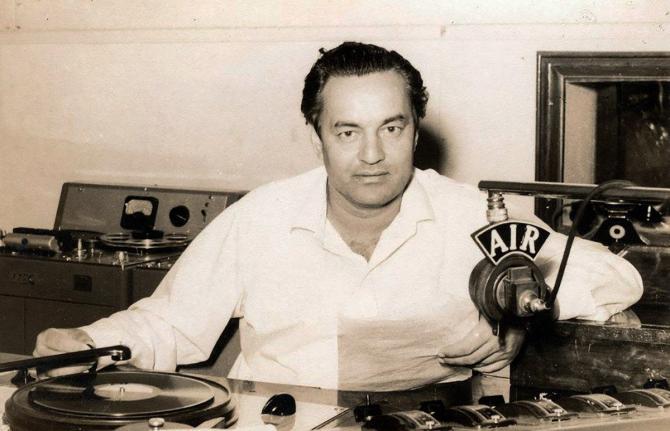 July 22 marks the legendary singer Mukesh Chand Mathur's 100th birthday and will flag off a year-long centenary celebrations.
It's an apt occasion for his singer son Nitin Mukesh to remember his father who filled the lives of his mother Saral and his five siblings with music, but then left them all too suddenly.
In a heart-to-heart with Rediff.com Senior Contributor Roshmila Bhattacharya, Nitin Mukesh says, "It's been 47 years since he left us. I've been singing his songs all my life, yet the pain of loss hasn't faded."
Today, papa would have turned 100 and if he were to suddenly come before me, my first instinct would be to hug him.
It's been 47 years since he left us. I've been singing his songs all my life, yet the pain of loss hasn't faded.
I would tell him to keep inspiring me, guiding me, loving me, and most importantly, to continue singing because we need his songs, now more than ever.
Among his contemporaries, Mukeshji recorded the least number of songs, but gave the most hits, and the world of music acknowledges this.
We're still singing his songs after almost 50 years, so imagine the khazana had he lived longer?
Kissi Ki Mukurahaton Pe Ho Nissar best describes papa
It's hard to pick a favourite song, but there are a few which, in retrospect, seem almost symbolic.
Ek Din Bik Jayega Mati Ke Mol, Jag Mein Reh Jayenga Pyare Tere Bol, Dooje Ke Hothon Ko Dekar Apne Geet, Koi Nishani Chod, Phir Duniya Se Dol from Dharam Karam is one such song.
Even more poignant is Jeena Yahan Marna Yahan from Mera Naam Joker.
In particular, the verse Gardish Mein Tare Rahenge Sada, Bhoolenge Hum, Bhoologe Tum, Par Hum Tumhare Rahenge Sada, Rahenge Yahin Apne Nishan, which could refer to us, his children, specifically me, since I chose his profession and remind people of him.
Anari's Kissi Ki Muskurahaton Pe Ho Nisar, Kissi Ka Dard Mil Sake To Le Udhaar, Kissi Ke Waaste Ho Tere Dil Mein Pyaar, Jeena Issi Ka Naam Hai best describes papa because he too shared his smiles with others and their pain. While he was not a teacher or a preacher, he led by example.
Jaane Kahan Gaye Woh Din was a family favourite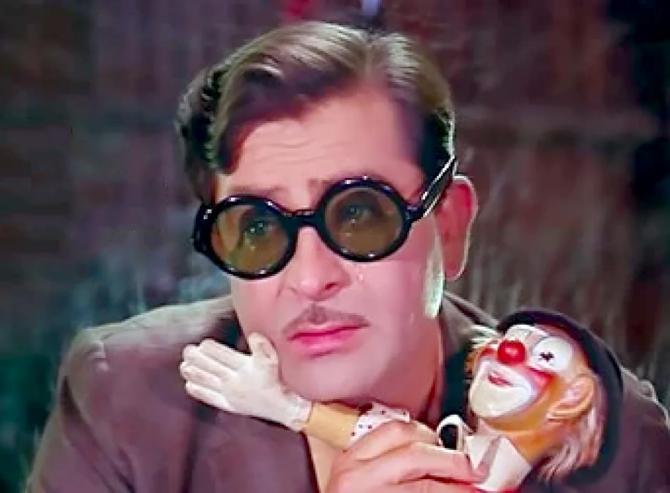 From the age of five, I would accompany him to recording. Sometimes, he even allowed me to bunk school for them.
Every evening, he would sit with the family, bring out his baaja (harmonium) and sing the songs we requested.
Khush Raho Har Khushi Hai Tumhare Liye, Chhod Do Aansuon Ko Hamare Liye from Suhaag Raat was a family favourite as was Mera Naam Joker's Jaane Kahan Gaye Woh Din, but we never asked for Jeena Yahan Marna Yahan because even the thought of living without him was anathema to us.
We kids loved The Woodpecker's Song, the Glenn Miller Recording which topped the Billboard charts in 1940.
My mother loved Bade Armaanon Se Rakha Hai Sanam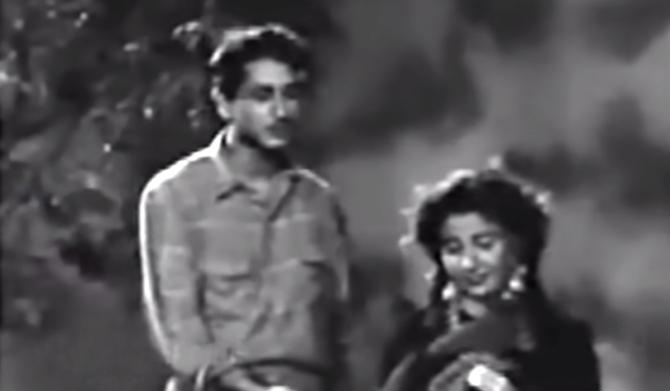 My mother loved Bade Armaanon Se Rakha Hai Sanam Teri Kasam, Pyaar Ki Duniya Mein Yeh Pehla Kadam from Malhar, a film papa produced.
Like her name, Saral, she was a shy, simple, girl from a wealthy, Gujarati Brahmin business family who fell head over heels in love with her brother's friend.
Papa was an extremely handsome -- Neil is the only one with shades of his good looks -- and a charming young man who sang beautifully.
In time, he began to reciprocate her feelings and then all hell broke loose!
Her family couldn't accept a non-vegetaria Kayasth Mathur from UP, a filmwallah with no qualifications, prospects or even work, as a suitable match for their girl, but that didn't deter them.
When he was no longer welcome at her house, papa would still stand outside it for hours, sometimes in pouring rain, waiting for mamma who was locked up inside.
They eloped and got married on papa's 23rd birthday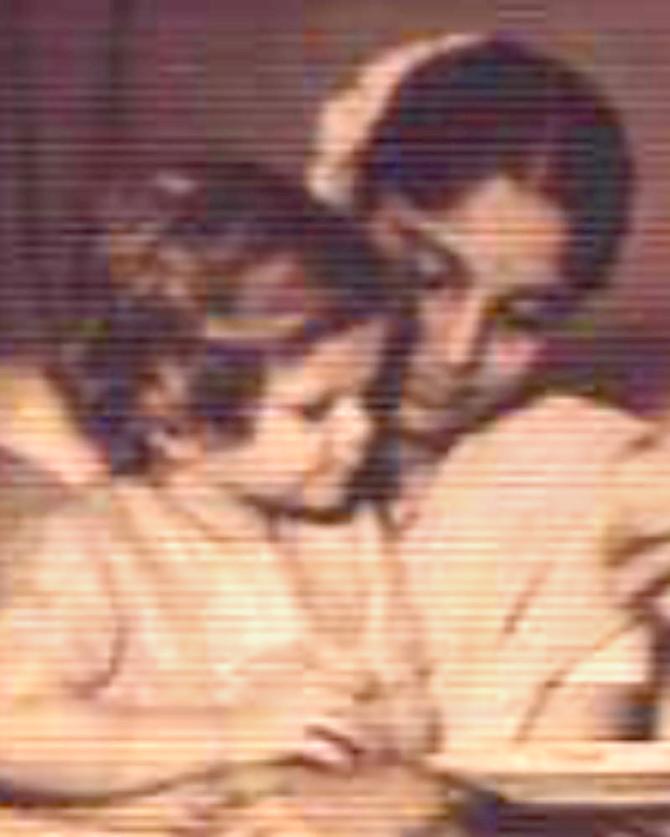 Her younger sister and a neighbour played Cupid carrying messages back and forth.
She would visit a Shiv temple nearby every Monday and one day, papa sent word for mamma to meet him there.
Back in 1946, inter-caste marriages were unheard of, so was eloping, but my parents did just that!
On July 22, 1946, mamma had just turned 18 and it was papa's 23rd birthday. She refused to eat unless she was allowed to visit the temple.
After much protest, she was allowed out.
She left home barefoot and was met by papa and his friends, Vijay Kishore Dubey (later one of the leading figures at HMV, the then dominant recording label, and parent of the current Saregama label) and Moti Sagar (writer-actor) to another temple in Kandivili (north west Mumbai) where they were married.
Mamma had got her friend to apply a little mehendi on her palms the night before and on the way, bought a pair of sandals from a small shop which, years later, came to be called 'Mukesh Footwear'.
Motilal tauji (the famous actor Motilal) performed the kanyadaan.
His first hit song Dil Jalta Hai To Jalne De was for Motilal tauji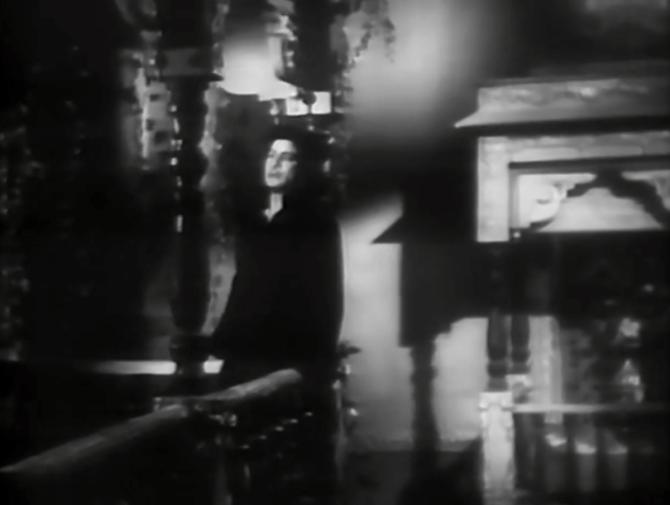 Motilal tauji was one of the greatest actors of Hindi cinema and papa's benefactor.
He was one of the baaratis at a wedding where he heard papa sing his idol K L Saigal's songs, emulating his style.
Mesmerised by the 16-year-old boy, he asked my grandfather's permission to take papa with him to Mumbai to make a career in films like him.
Dadaji wasn't keen but was persuaded by papa's elder siblings to let him leave Delhi.
Motilal tauji didn't have any children of his own and treated papa as his son, promising him food, clothes and a roof.
He even got Prithviraj Kapoor, Raj Kapoor and his guruji to train papa in music -- he would later train me and then Neil -- but categorically told him never to ask him for money or to recommend him to music directors, that would be his struggle.
Papa's first solo was Dil Hi Bujha Hua Ho To Fasal E Bahar Kya for the 1941 thriller Nirdosh, in which he also acted opposite Nalini Jaywant.
But the turning point was Dil Jalta Hai To Jalne Do for Motilal tauji in the 1945 film Pehli Nazar, which impressed even Saigal sahab.
Ek Pyaar Ka Nagma Hai epitomised my parents' love story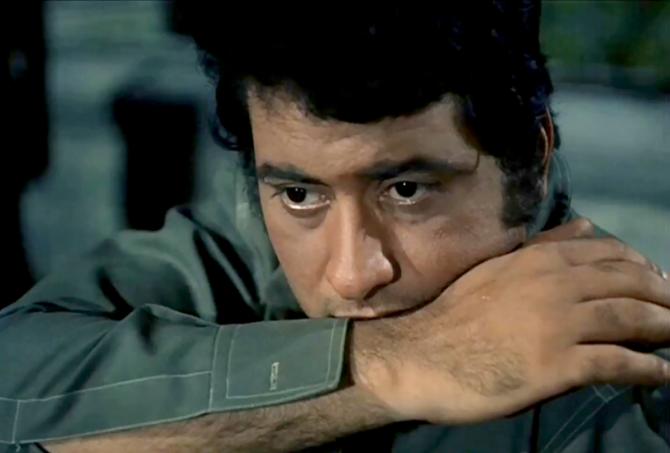 Papa had earlier rented out a room which he shared with Vijay uncle and Moti Sagar uncle; the trio living on one meal a day.
After marriage, he and mamma moved to a sanitorium where they lived free of cost for a year-and-a-half where my sister Rita was born.
He had recorded Dil Jalta Hai To Jalne De before marriage, but it was only after that his association with Raj (Kapoor) uncle produced hits in Awaara, Barsaat, Aah, Anari.
He would always acknowledge that my mother was the Lakshmi in his life who had brought him luck.
However, even after Awaara Hoon and Mera Joota Hai Japani, between 1946 to 1963, there were plenty of upheavals in his career.
My parents had moved into two rooms of a chawl, with an attached bathroom, by then, but life was hard, and often, there was no food at home.
On such occasions, a kindly neighbour like Shanti aunty, pediatrician Dr N S Tibrewala's wife, would bustle in saying she had made us sherbet milk for Rita and me.
Once, the principal at Villa Teresa's school, where my sister and I were enrolled, threw us out, and we had to walk in the pouring rain from Pedder Road to our home in Napean Sea Road (south Mumbai), because despite repeated reminders, papa had failed to pay the fees.
That time a vendor who sold vegetables, fruits and coal came up with the money.
Papa could have shrugged off the responsibilities brought on by an early marriage or parenthood and mamma could have left him and returned to her parents' house, my nani having grudgingly accepted papa a month or two after they tied the knot, but they stayed together through three decades and five children.
Ek Pyaar Ka Nagma Hai from Shor epitomised my parents' love story.
The best part is that papa held no grudges against mamma's family and in time, became closer than her own sons to nani.
For the first time he agreed to a grand celebration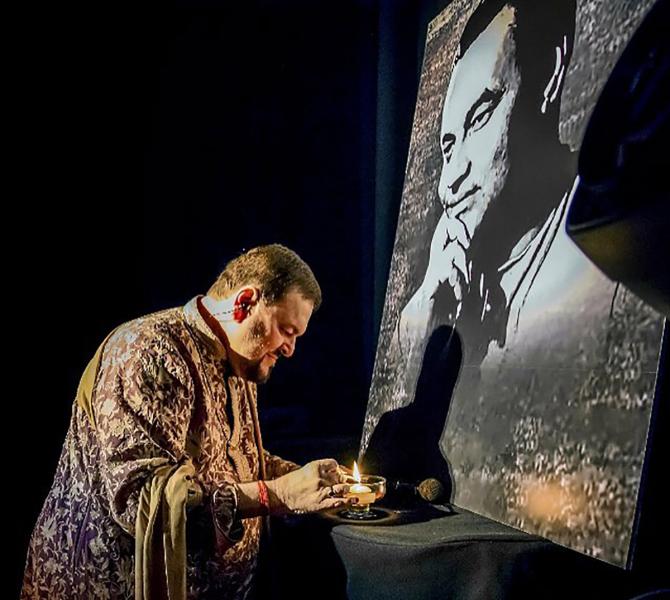 My parents had never celebrated his birthday in a big way, even though it was a double celebration for them, because mamma was a homemaker who shied away from publicity.
But July 22, 1976, was their 30th wedding anniversary. Rita was 27 then, I had just turned 26, my sisters, Nalini and Namrata, were 22 and nine, while my baby brother Mohnish was 15. We insisted on a grand celebration at the Taj Mahal hotel.
For the first time, papa agreed.
He was like a happy child as almost all the colleagues he had invited arrived.
Of course, it was Raj (Kapoor) uncle and Krishna aunty -- she was bhabhiji to everyone else but a sister to papa -- whose presence made him happiest.
Four days later, on July 27, papa and I left for a concert tour in the US and Canada, little knowing that this would be the last birthday and anniversary he would ever celebrate.
Jaane Kahan Gaye Woh Din was the last song we sang together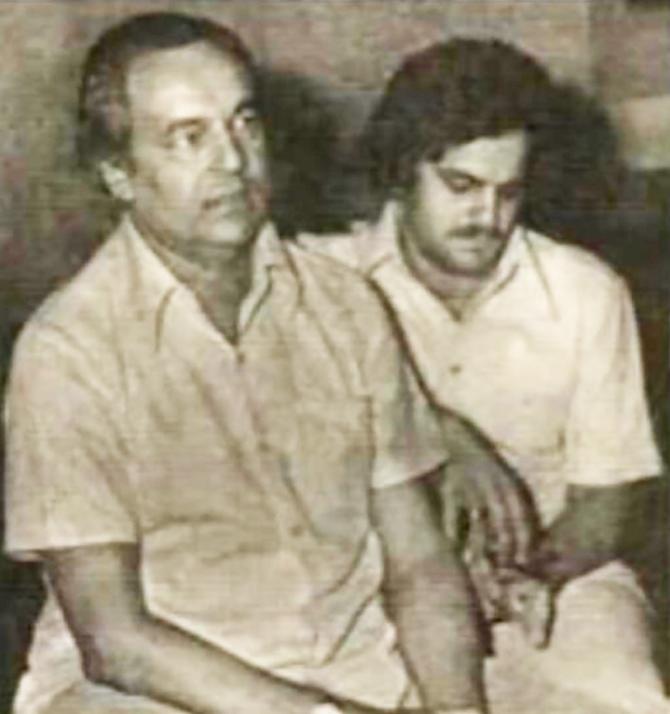 I had been going with him on stage shows since I was nine and had performed with him practically in all his concerts.
I always wanted to sing papa's songs, but he would urge me to sing Rafisahab's and Kishore Kumar's songs.
It was only later that I understood the greatness of the artiste who through the gesture, was acknowledging the popularity of his contemporaries.
Of course, I was also allowed to sing his best songs, even if it must have disappointed some fans to hear me rather than him.
Jaane Kahan Gaye Woh Din was the last song we sang together at the Toronto concert on August 25, 1976.
He sang the first verse, I joined him in the second antara and my lines Iss Dil Ke Aashiyan Mein Ab, Unke Khayal Reh Gaye, Tod Ke Dil Woh Chal Diye, Hum Phir Akele Reh Gaye seem almost prophetic today because two days later, he was gone.
Didi and I sang two duets with papa playing the harmonium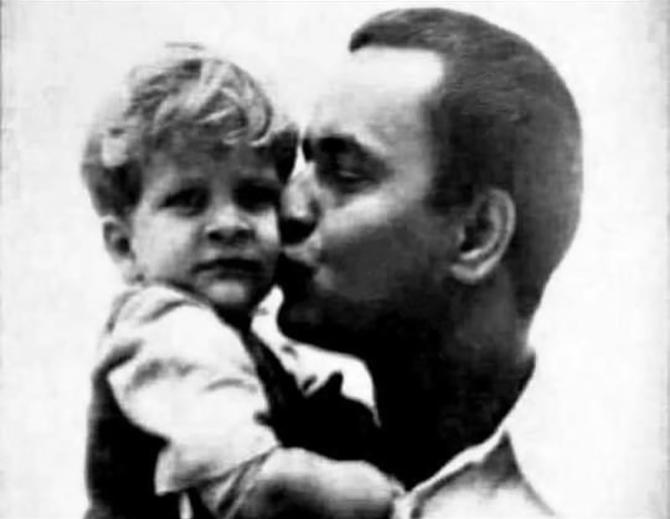 I wasn't supposed to sing at that concert, but he had a cold and was a little under the weather.
So, he requested Lata Mangeshkar to sing with me.
Didi agreed instantly and we sang two duets, Saawan Ka Mahina and Kabhi Kabhi Mere Dil Mein Khayal Aata Hai, with papa playing the harmonium on stage.
It was a beautiful moment and we got a standing ovation.
With the audience clamoring for an encore, Didi called me back on stage and I sand two-three solos.
I've never seen papa so happy.
Till then, he had never praised me to my face, it was always, 'Achcha tha, but there is room for improvement.'
But that night, he rang mamma up for his hotel room and told her, 'Sunte ho, aaj tumhare bete ne to kamaal kar diya, itna achcha gaya ki meri pension pukki hai. Ab hum Nitin Mukesh ke shows mein aaya karenge (Listen, you son pulled off a miracle today, he sang so well that my pension is assured, now we will go for Nitin Mukesh's shows).'
It's been 47 years, and to this day, when I stand on stage, I feel him by me, playing the harmonium.
As a child, Ram Kare Aisa Ho Jaye, a lullaby from Milan, used to be one of our favourites.
But the song I have sung for Neil and his daughter Nurvi is another of papa's songs from Mukti, Lalla lalla lori doodh ki katori, which must be bonding generations still.