10 Things You Didn't Know About Manikarnika, Rani of Jhansi.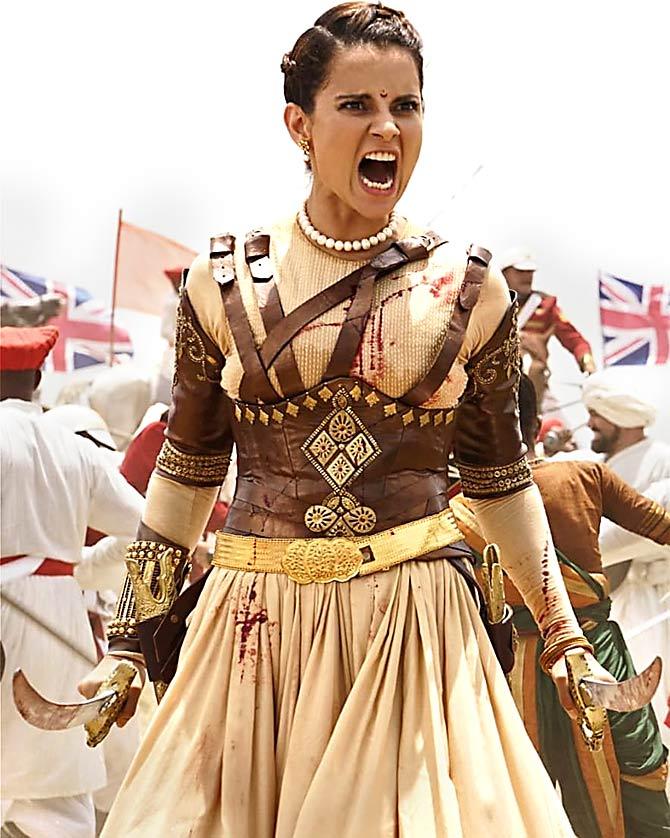 Kangana Ranaut promises to give us a history lesson on the Rani of Jhansi in her new film, Manikarnika: The Queen of Jhansi.
One of India's bravest queens, Manikarnika or Rani Laxmibai is an important part of our history text books.
But how well do you know her?
Before Kangana screens her story on January 25, Syed Firdaus Ashraf reveals lesser known facts about the legendary fighter.
1. Where was Manikarnika born?
'Jhansi ki Rani' was, in fact, not born in Jhansi.
Manikarnika was born to Moropant Tambe and Bhagirathi, a Brahmin couple, in Banares.
Her mother died when she was very young, and she was brought up like a boy, very unusual for its time.
Manikarnika learnt to read, write, ride a horse and wield a sword.
2. When did Manikarnika became Laxmibai?
Manikarnika took the name Rani Laxmibai after she married the ruler of Jhansi, Gangadhar Rao, in 1842.
She was 15 years old then and was his second wife, as the first had died.
3. How long did the marriage last?
The marriage lasted 11 years.
In 1853, Gangadhar Rao died without leaving an heir to the throne of Jhansi.
Before his death, Gangadhar adopted a five-year-old boy, Damodar.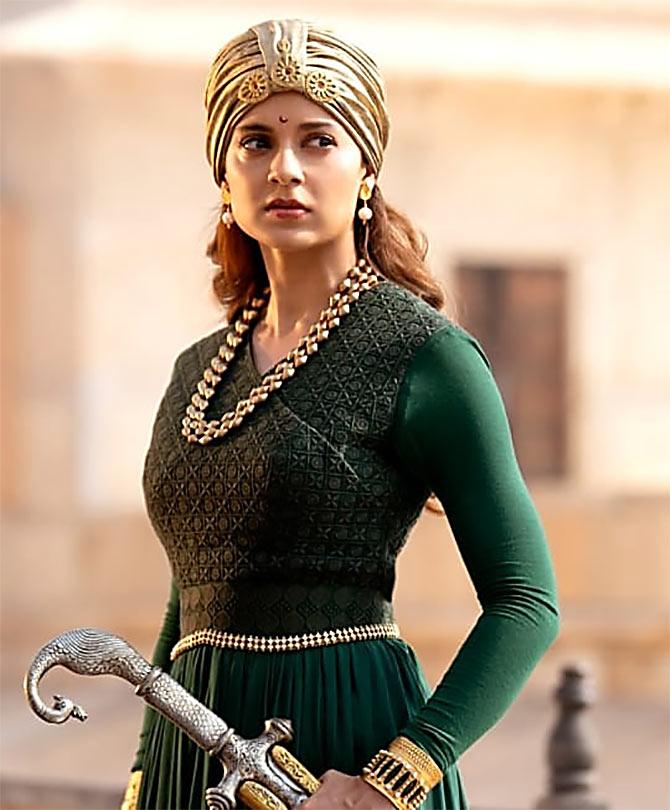 4. What was Rani Laxmibai's life like as a widow?
Rani Laxmibai made her own rules.
She did not shave her head after her husband's death, which was a custom back then.
She wore white saris, as well as jewellery.
5. What led to Rani Laxmibai's confrontation with the British?
After Gangadhar's death, the British wanted to annex the kingdom of Jhansi, as according to the Doctrine of Lapse -- a ruling of Lord Dalhousie, then governor general -- if an Indian ruler died without an heir, his kingdom would be annexed by the British.
6. Why didn't Rani Laxmibai agree to the demands of the British?
The Rani of Jhansi felt that the custom of adoption was prevalent in India, and so an adopted son was considered a son, and that many Indian kings had adopted in the past.
Moreover, she felt she was able and could rule Jhansi.
Lord Dalhousie did not agree. He had already annexed Awadh, Punjab and Udaipur. He coveted Jhansi.
7. Did Rani Laxmibai go to war with the British straightaway?
No. The queen used an Australian lawyer John Lang to represent her case with the British in 1854.
But the British were adamant and annexed Jhansi the same year.
They reduced Rani Laxmibai's power and gave her a pension.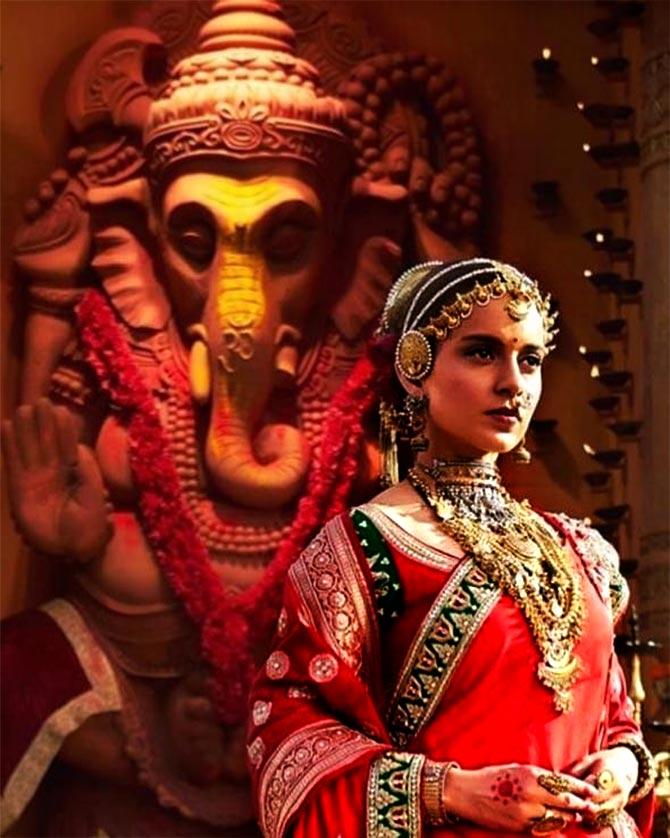 8. When did Rani Laxmibai revolt against the British?
The revolt began with the introduction of the Enfield rifle in 1857.
The cartridges of the Enfield rifle were greased with cow and pig fat, which was considered to be an insult to both Hindu and Muslim soldiers of the British army, as they had to bite the cartridges in order to make them ready to use.
The revolt began in Meerut in 1857 and within a week, Indian soldiers started revolting against the British.
They stormed into Jhansi's jail and released prisoners.
They declared Rani Laxmibai their queen and left for Delhi to join other mutineers.
Before leaving for Delhi, they carried out the Johkanbagh massacre in which 60 British officers, their wives and children were killed.
Rani Laxmibai always maintained that she had no hand in the British killings.
9. How long did Rani Laxmibai rule Jhansi?
On September 14, 1857, British forces entered Delhi and captured Emperor Bahadur Shah Zafar, the last Mughal king.
It took them seven months to capture Jhansi with the help of Crimean war veteran Sir Hugh Henry Rose.
He defeated Rani Laxmibai's forces on April 3, 1858.
She escaped with her 10-year old son Damodar, thus ending her 11-month rule over Jhansi.
10. How did Rani Laxmibai die?
After the defeat, other rebels like Tatya Tope and Rao Sahib captured Gwalior, the bastion of the Scindias.
Jayaji Rao Scindia fled from Gwalior to Agra and asked the British for protection.
Sir Hugh pursued Manikarnika in another battle in Gwalior where she died fighting the British heroically.
She was just 29 when she perished in battle.
Photographs: Kind courtesy Team Kangana Ranaut/Instagram