'We'll certainly have Hollywood productions, so why wouldn't we have Bollywood?'
Indira Kannan reports.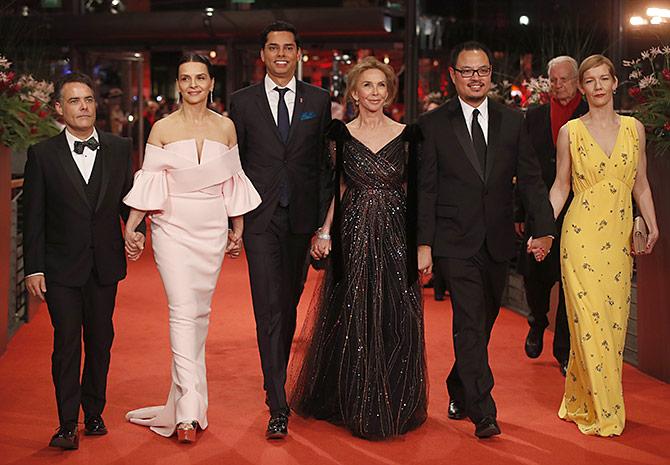 When the world-famous MoMA, or The Museum of Modern Art, in New York reopened after a months-long, $450-million revamp on October 21, one of the moving forces behind its new look was Rajendra Roy, the Celeste Bartos Chief Curator of Film at the iconic institution.
But when he was first offered the job in 2007, he was sceptical.
During an interview in Toronto, he explained why: "I was 34 years old, and did not think they were serious about having a young, queer brown guy as their chief curator."
It turned out they were.
MoMA, which opened in 1929, was trying to keep up with the times, especially in the field of film.
"They were very interested in the things that my generation of people in the field were interested in, which was independent filmmaking and global stories and perspectives that were not part of the traditional canon in any form at that institution or any institution," says Roy.
"So it was like it was our turn and I was thrilled that I was the guy who got to represent our generation there."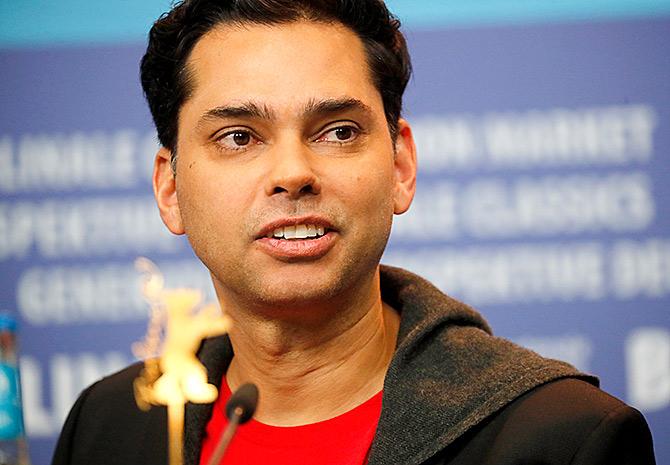 For MoMA's grand reopening, Roy's task was to restore film to the spotlight it once enjoyed at the museum, which houses iconic works by artists like Van Gogh, Monet, Picasso and Warhol.
"MoMA has embraced film and the moving image nearly from its founding. Alfred Barr (MoMA's founding director) understood that film was and would become the most influential art form of the 20th century," says Roy, adding, "But MoMA hadn't had film at the centre of the conversation for a while."
In the meantime, cinema had undergone a radical change.
The year he joined MoMA saw the launch of the iPhone.
"So basically in the 12, nearly 13, years that I've been there, there has been the absolute conversion from an analog culture to a digital culture," Roy says.
Artists had embraced this change, evidenced by the proliferation of the moving image in contemporary art.
MoMA, as one of the world's leading platforms for modern art, had to reflect that, but Roy found he didn't have much persuading to do within the museum during the latest revamp.
"Every single department at MoMA requested film for their installations," he says, "and for me that is the hugest sign of 'message received'.
It's like this is a central work, this is critical to any story of modernism."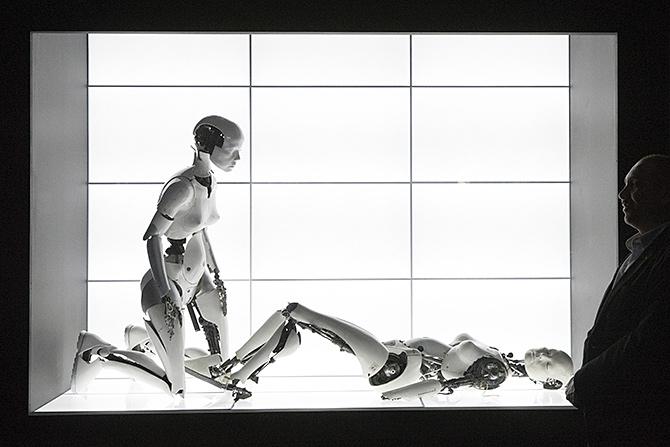 Sree Sreenivasan, a visiting professor at Stony Brook University's School of Journalism in New York, who was previously the chief digital officer of the City of New York as well as the Metropolitan Museum of Art, says, "It's incredible that MoMA has a South Asian curator of film."
"The newly reopened museum is a crown jewel in the art world and its cinema programme is world famous, too. Having Rajendra curating, selecting, interpreting what millions of people will see is terrific," says Sree.
The California boy-turned-New Yorker's foray into cinema was as unlikely as that job offer from MoMA.
Born in southern California to an American mother and an Indian father who had moved to the United States in the early 1960s, Roy faced the expectations typical to most immigrants' children.
His father wanted him and his sister to be doctors or lawyers.
His maternal grandfather had worked for the US state department, so Roy had "a vision of this international, diplomacy type career".
Certainly, his education pointed him in that direction.
He studied political science and French literature at the University of California in San Diego, and came to New York to attend law school.
As it turned out, he discovered cinema and his sister Rachel Roy became a famous fashion designer, dressing the likes of then US first lady Michelle Obama and other celebrities.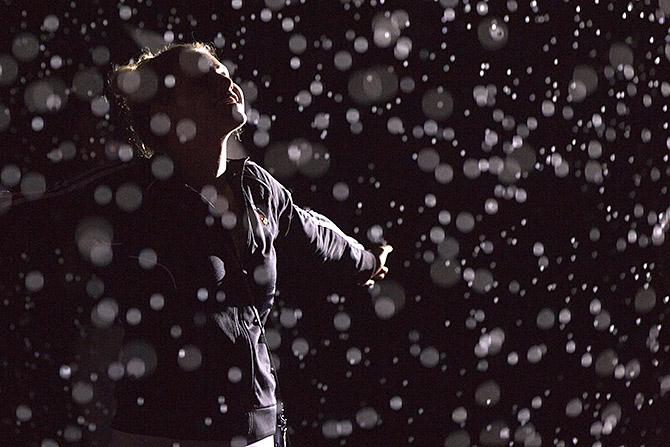 A volunteering gig in 1994 at MIX, a small film festival in New York dedicated to queer experimental films, was Roy's first venture into the world of film curating.
Actually, he was assigned to help the person in charge of hospitality and making sure film-makers got to their screenings on time.
But Roy's boss was also a film-maker, and as he recounts, "He promptly ran off to London and left me to do all the stuff."
That film-maker was Karim Aïnouz, the Brazilian director whose film The Invisible Life of Euridice Gusmão was the Un Certain Regard winner at the Cannes film festival this year and is also Brazil's entry to the 2020 Oscars.
Roy credits that early exposure to film-makers with shaping his current career.
"Karim and I have been friends for the past 25 years... It's about being in there, being in the cauldron, even things that don't seem like opportunities or seem like frustrations can come to fruition in ways that you could never anticipate," Roy says.
He ended up becoming the director of MIX, which led to a position in the nascent film department at another famous New York museum, the Guggenheim.
When the Guggenheim closed its film department to cut costs after the 9/11 attacks, Roy moved back to film festivals.
He became director of programming for the Hamptons international film festival near New York, and served on the selection committee for the Berlin international film festival.
He was in Toronto in September to attend the Toronto international film festival, or TIFF.
As he said, "This TIFF is my environment, these are my people... This is the world that I was thriving in" when MoMA called with their offer.
He had come this far without any formal education in cinema, except for a course in the history of cinema that he took in high school due to his personal interest.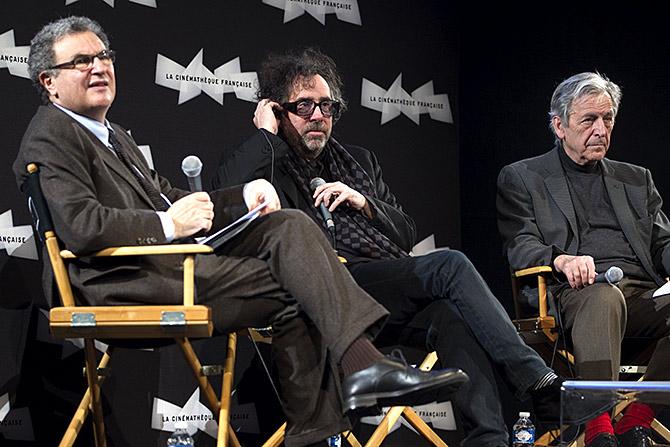 But Roy was not diffident on that score.
"Historically in the field of film curating, and especially at MoMA, we're a lot of self-taught people," he notes.
"My predecessor was a book editor before she led the film department. The founding curator of film at MoMA, Iris Berry, was self-taught; she invented the field."
At MoMA, Roy has organised several well-received exhibitions including those on film-makers Bruce LaBruce, Wim Wenders, Tim Burton and Mike Nichols, and on the Berlin School.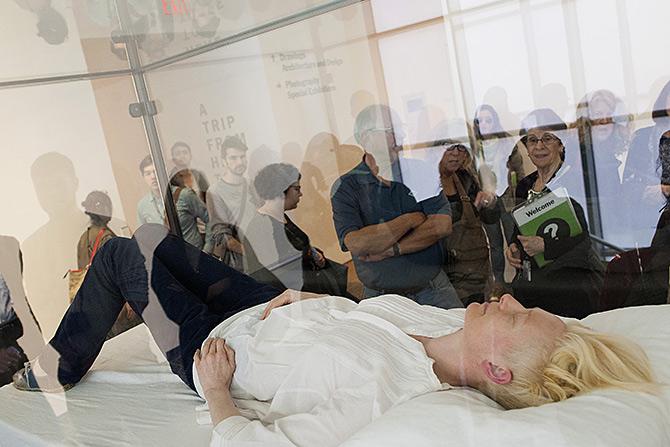 Roy presides over an archival collection comprising about 27,000 titles, over 90 per cent of which is in the analog format, from strips of film held by inventor Thomas Alva Edison and early Hollywood productions, up to modern digital works.
It also houses Indian cinema, including Satyajit Ray's Pather Panchali, which, Roy notes, premiered at MoMA in May 1955.
"Ray had not found success on the global scene at all and he sent the work to MoMA for consideration and it ended up premiering there and launching itself into the world as a global touchstone of cinema. So that is an essential work of art in our collection, of any media," Roy says.
He says there could also be room for Bollywood in the new MoMA: "We're not allergic to it. We'll certainly have Hollywood productions, so why wouldn't we have Bollywood? But for the most part it would be independent auteur cinema."
The new MoMA is trying to move away from permanent displays, and the galleries will change every six months, giving more artists a chance to be exhibited.
It's important for Roy that the three million visitors who come to the museum every year are able to relate to the displays.
What he'd love to see is that when visitors from any part of the world, specifically Indians, come to MoMA, there is some self-recognition as well.
"So it isn't just a visit to some dead white guy's museum -- that anybody can come and see art by Indian artists."
That, he says, would for him be a transformation from when he first went to MoMA.
"That will be something I hope I can help change."
---
Indira Kannan, a frequent contributor to Business Standard, is based in Toronto.