It is erroneously believed that Asha Bhosle sang Rahul Dev Burman's best songs.
In fact, RD, like his father Sachin Dev Burman, was besotted by Lata Mangeshkar's voice and his career's finest songs were reserved only for her.
On Pancham's 84th birth anniversary, June 27, Subhash K Jha picks his best tunes in Lata's voice.
Baahon Mein Chale Aao
Anamika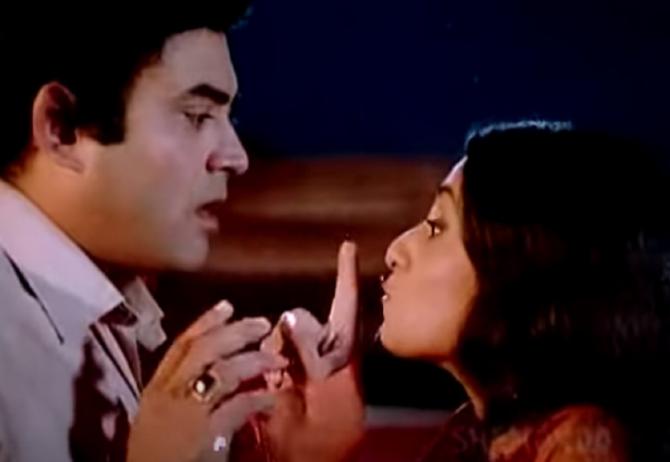 Bahon Mein Chale Aao is to RD's oeuvre what Mother India is to Nargis.
"When I heard the song situation in the film, it was clear that the tune had to be sung very softly," Lataji says, looking back.
"The heroine Jaya Bhaduri is singing to Sanjeev Kumar while everyone is fast asleep in the house. If she sings too loudly, she will wake up everyone. Her feelings had to be expressed very softly. This song is among my personal favourites. I often sang it at my live concerts."
Raina Beeti Jaaye
Amar Prem
RD's composition where he used a morning raga for a night song, Lataji's flawless singing and Sharmila Tagore's emotive prowess lent an eternal heft to this enchanting melody.
"Pancham's knowledge of Hindustan classical music was very strong. He knew as much about music as his great father. In fact, the very first song of his career was the classical based Ghar Aaja Ghir Aaye Badra in Chote Nawab, which I sang," Lataji says.
Beeti Na Beetayi Raina
Parichay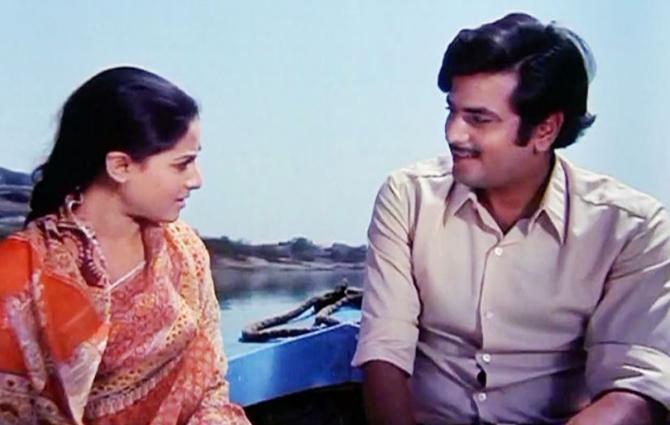 Lataji won the National Award for this masterpiece, where she excels in articulating the nuances of the composition with the sensitivity that only she possesses.
The doyen of Hindustani classical music Ustad Bade Ghulam Ali Khan had once exclaimed, 'Kambakht kabhi besura gaati hi nahin (she never sings out of tune).'
Javed Akhtar verifies the authenticity of the incident.
Lataji says with a laugh, "Yeh unka baddappan tha (this was his greatness) but yes, I always enjoyed singing classical songs, This one is among my favourites."
Dilbar Dil De Pyare
Caravan
Now for a fun song.
"I thoroughly enjoyed singing the lighter songs of RD like Bhai Battoor in Padosan, Bangle Ke Peeche in Samadhi and Dilbar Dil Se in Caravan. In fact, these spirited songs were often far more difficult than the serious numbers."
"With RD, there was always something exciting happening during the recordings," Lataji says.
Tere Bina Zindagi
Aandhi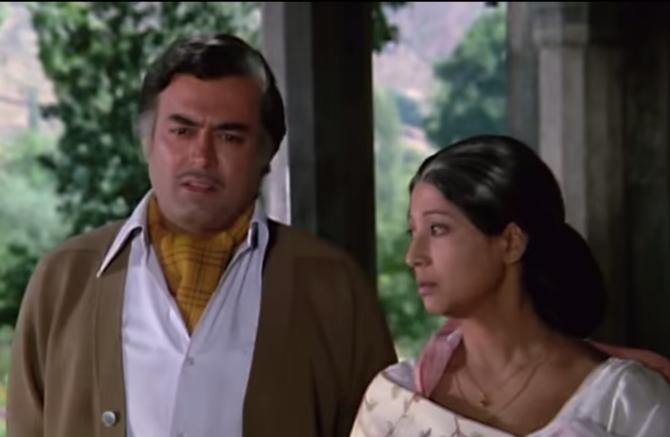 Perhaps the most popular song of RD Burman's career, Tere Bina Zindagi Se was originally a song that RD composed in Bengali for Durga Puja.
He later converted it into this sublime number so suffused with emotions of regret and longing that it is considered by many to be Gulzar's finest poetry for a film.
"In Aandhi, I had several beautiful duets with Kishoreda (Kumar) ...Tum Aa Gaye Ho Noor Aa Gaya Hai, Iss Modd Se Jaate Hain and Tere Bina Zindagi. Each one was equally beautiful."
"Who knows why one out of many equally beautiful compositions becomes more popular than the rest?"
Feature Presentation: Rajesh Alva/Rediff.com