She sung a song for every mood, every situation.
Sukanya Verma dives into Asha Bhosle's magnificent repertoire and pulls out gems on her 85th birthday.
The difference between a good singer and a great singer is that one sticks to the tune while the other brings it to life.
From the era of black-and-white to colour to 3D, the matchless Asha Bhosle has breathed life into thousands of magical songs for numerous decades and regaled us with her endless energy and mastery of sur and taal.
Her inimitable voice -- be it as the heroine, vamp or supporting actor -- is responsible for countless memorable moments on the big screen and off it. Truly, her rare gift has produced a song for every emotion, occasion and ambience.
One of India's most loved voices turns 85 on September 8. Rediff.com celebrates the legendary songstress and her astonishing versatility with a compilation of 25 songs that bring to life various moods and set-ups.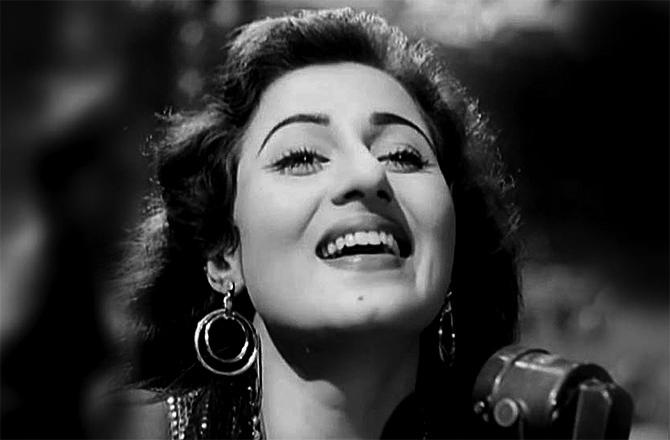 Aiye Meherbaan, Howrah Bridge (1958)
Mood: Seductive
Music: O P Nayyar
Asha Bhosle livens up the atmosphere with her sensual rendition of this timeless sizzler from Shakti Samanta's black-and-white mystery.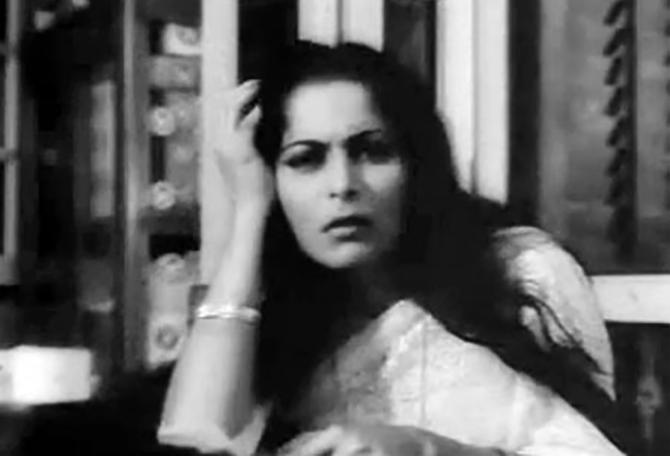 Bhanwra Bada Madaan, Sahib Bibi Aur Ghulam (1962)
Mood: Playful
Music: Hemant Kumar
Known to modulate her voice to match a song's feel, the singer is at her animated best when she conveys the liveliness of Shakeel Badayuni's lyrics.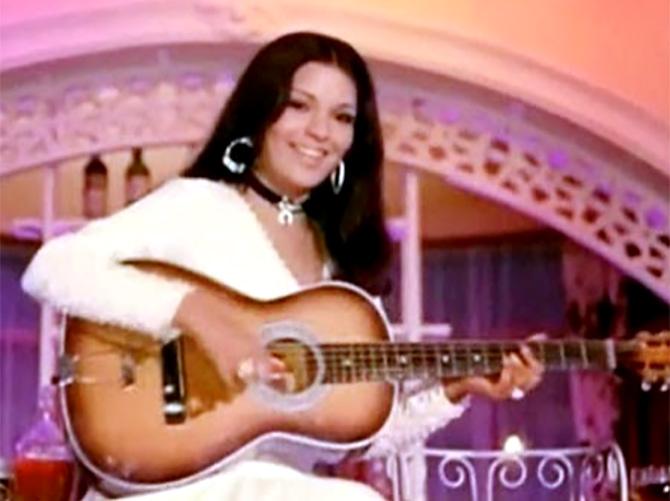 Chura Liya Hai Tumne, Yaadon Ki Baarat (1973)
Mood: Romantic
Music: Rahul Dev Burman
Despite the overexposure, there's much affection and elegance in Asha's admission of love in this chartbusting number from Nasir Hussain's lost and found musical.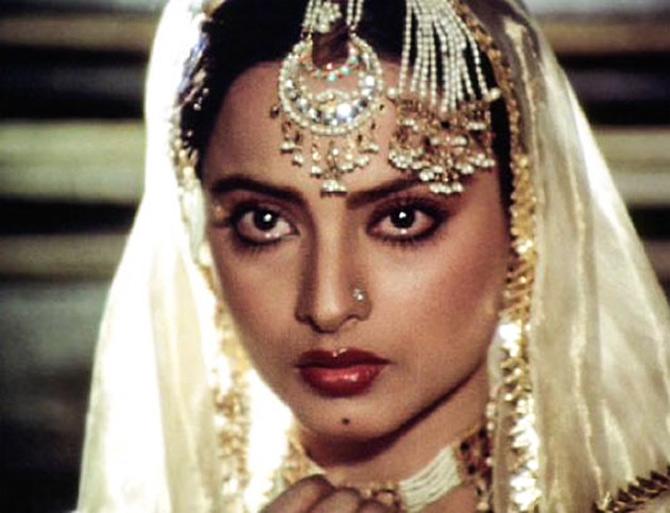 Justuju Jiski Thi, Umrao Jaan (1981)
Mood: Heartbroken
Music: Khayyam
While a misty-eyed Rekha expresses the pathos of the ill-fated courtesan on celluloid, Asha Bhosle exudes her heartfelt agony behind it.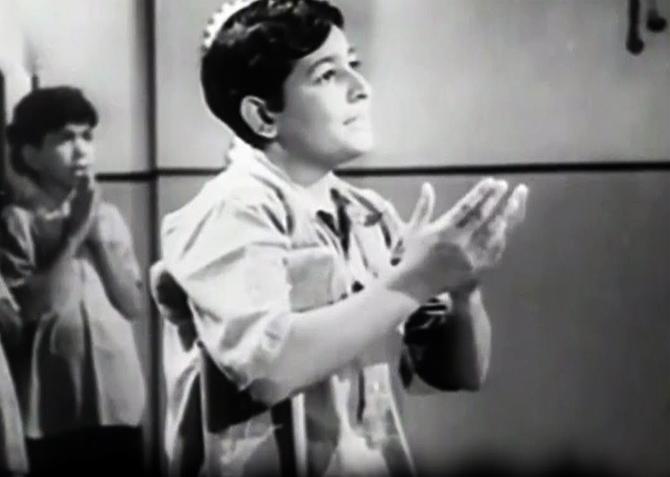 Sabarmati Ke Sant Tune Kar Diya Kamaal, Jagriti (1954)
Mood: Patriotic
Music: Hemant Kumar

The celebrated singer pays a rich tribute to the Father of the Nation in this melodious creation of Satyen Bose's National Award-winning feature film.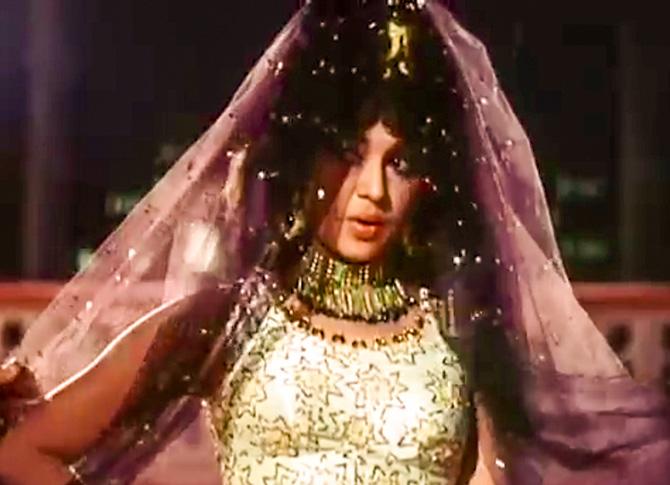 Parde Mein Rehne Do, Shikar (1968)
Mood: Mysterious
Music: Shankar-Jaikishan
The Padma Vibhushan recipient gets all secretive and guarded while teasing her listeners with a guessing game of concealed identities that is picturised on her namesake, Asha Parekh.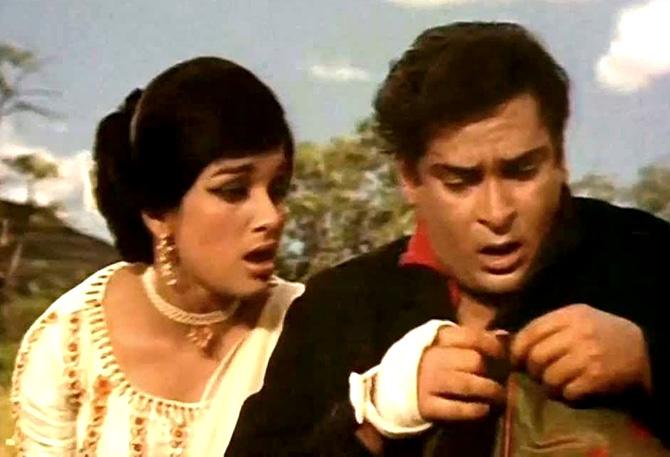 O Mere Sona Re, Teesri Manzil (1966)
Mood: Appeasing
Music: R D Burman
The two Ashas come together yet again to kiss and make up with their sulking sona -- Shammi Kapoor -- in Vijay Anand's deft whodunit.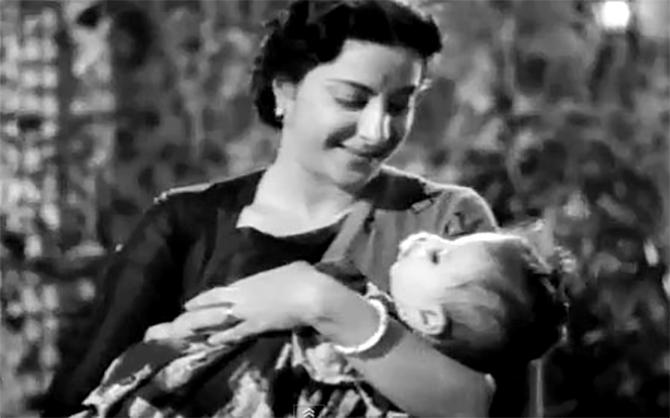 Chanda Re Chupe Rehna, Lajwanti (1958)
Mood: Maternal
Music: Sachin Dev Burman
Asha Bhosle is the sound of motherly love delivering a soothing lullaby, lip-synced by Nargis in this sentimental drama about an estranged maa-beti.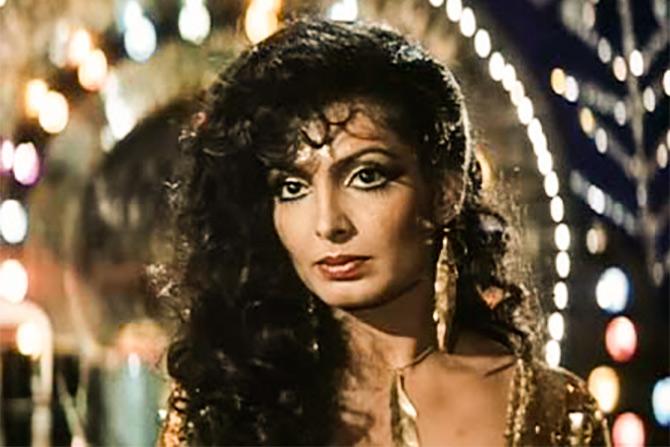 Jawani Jaaneman, Namak Halal (1982)
Mood: Glamorous
Music: Bappi Lahiri
Nobody blends sophistication and siren quite like Asha Bhosle. And that's exactly what the queen of flamboyance does with this snazzy Bappi beat.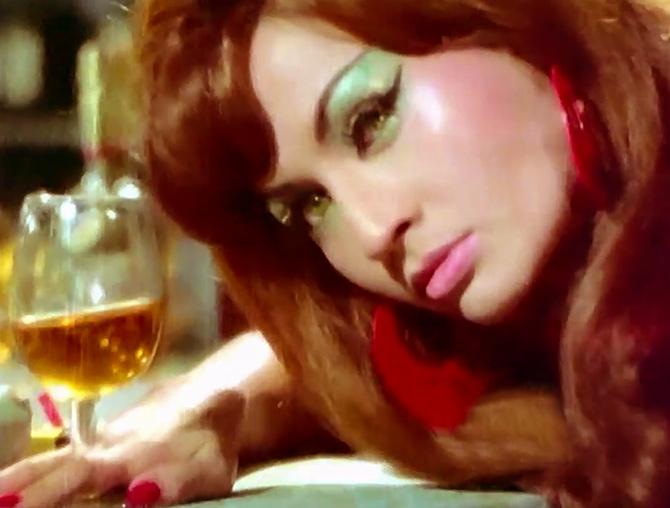 Piya Tu Ab To Aaja, Caravan (1971)
Mood: Anxious
Music: R D Burman
At a time when women were portrayed as prudishly prim, Asha Bhosle not only acknowledges the aggressively sexy possibility of Monica but gives her a sensational twist, on par with Helen's on screen bravado in this no-holds barred cabaret treat.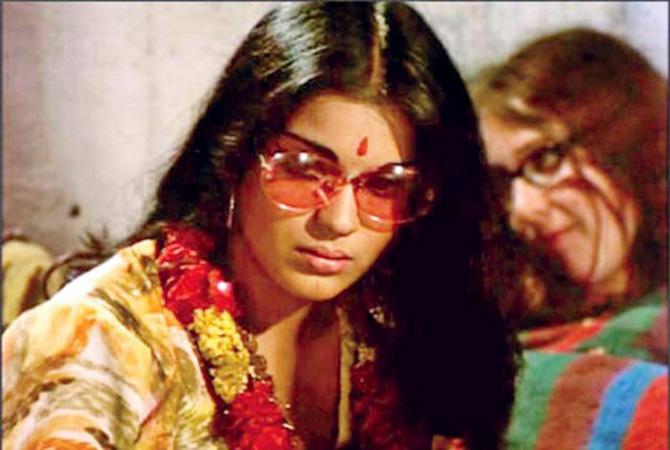 Dum Maaro Dum, Hare Rama Hare Krishna (1971)
Mood: Hippie
Music: R D Burman
Nothing explains the wild aura of the 1970s better than Asha Bhosle's free-spirited rendition of the gypsy soul in RD's equally tantalising arrangement.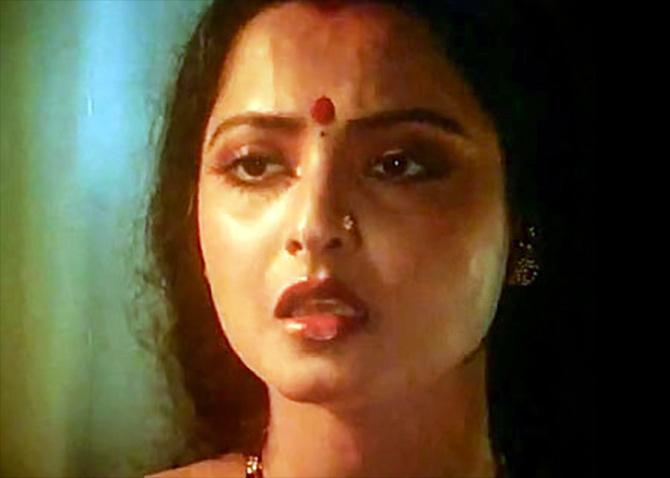 Khaali Haath Shaam Aayi, Ijaazat (1987)
Mood: Melancholic
Music: R D Burman
The pitch-perfect disappointment in Asha's rendering of the serene albeit sad notes of Khaali Haath communicate the loneliness in a hopeless situation perfectly.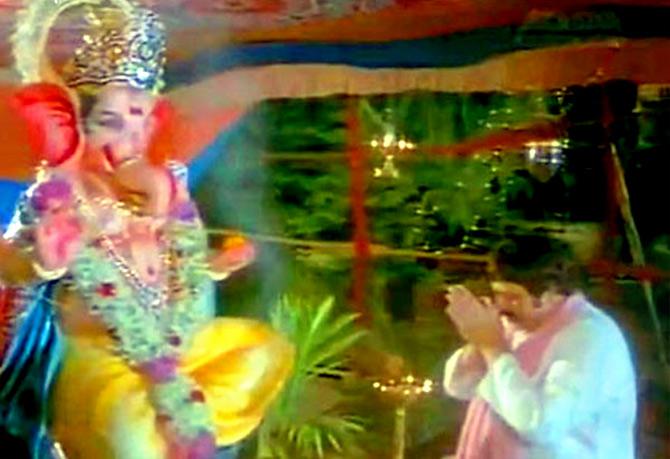 Deva Ho Deva Ganpati Deva, Humse Badhkar Kaun (1998)
Mood: Devotional
Music: Raam-Laxman
Asha Bhosle collaborates with Mohammed Rafi, Shailendra and Bhupinder to celebrate the grand festival of Ganesh Chaturthi in this popular song from a long forgotten Mithun Chakraborty-Ranjeeta potboiler.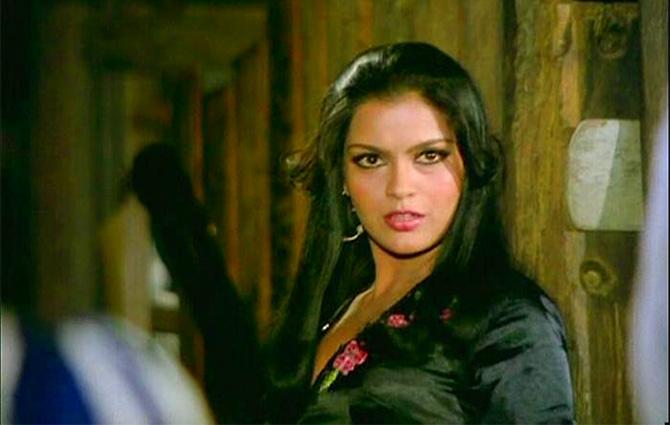 Tum Kitne Din Baad Mile, The Great Gambler (1979)
Mood: Peeved
Music: R D Burman
Do Lafzon may be the most popular on the soundtrack but Asha shows off her awe-inspiring range while letting off steam, anger and sarcasm in Tum Kitne dDin Baad Mile.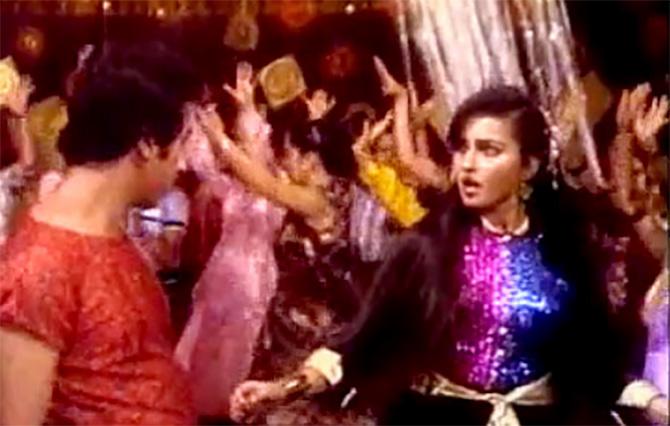 Jaane Jaan O Meri Jaane Jaan, Sanam Teri Kasam (1982)
Mood: Party-hopper
Music: R D Burman
RD's foot-tapping score was easily the USP of this typical poor boy-rich girl romance starring Kamal Haasan and Reena Roy.
And the husband-wife team burns the floor effortlessly with this East-West fusion leaving you a-ha, ha, ha-ing for more.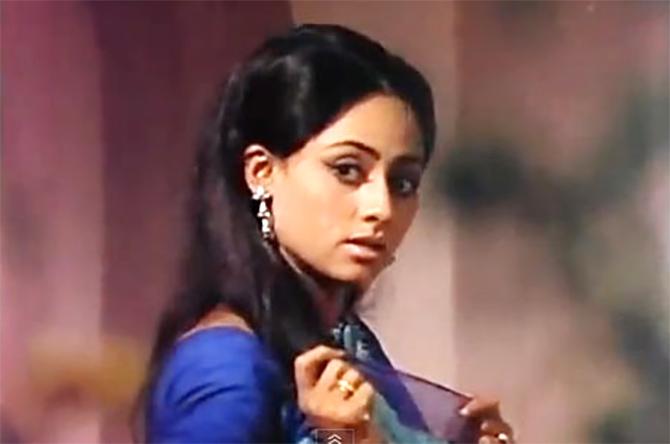 Nahi Nahi Abhi Nahi, Jawani Diwani (1972)
Mood: Shy
Music: R D Burman
Asha has this rare ability to act out the emotions of a scene within the song. And for this catchy number featuring Jaya Bachchan (then Bhaduri), the singer is delightfully demure as she resists the hero's eager advances.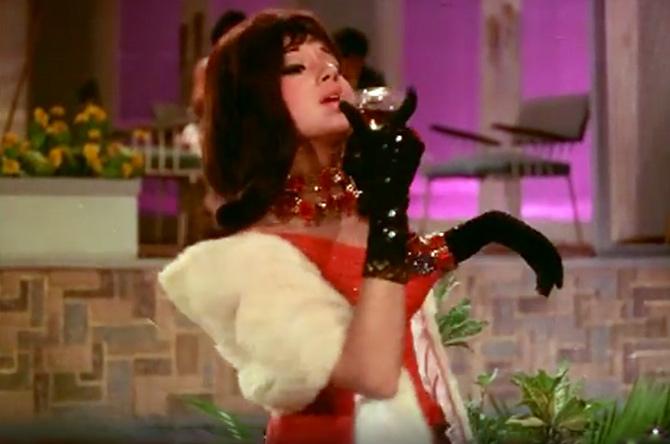 Aao Huzoor Tumko, Kismat (1968)
Mood: Drunk
Music: O P Nayyar
Asha Bhosle humors Babita's intoxicated state and has fun with it to convey a lack of inhibition and control in this memorable ditty from Manmohan Desai's stable.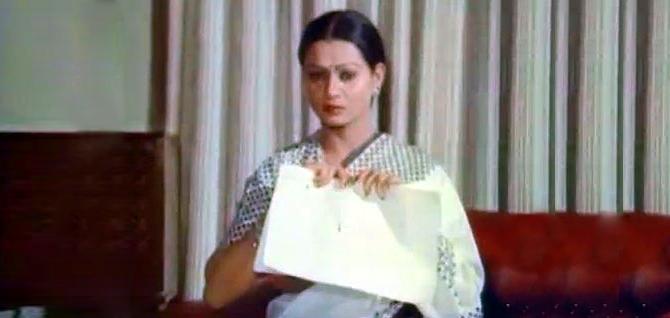 Yeh Saaye Hain, Yeh Duniya Hai, Sitara (1980)
Mood: Reflective
Music: R D Burman
Yahan Saare Chehre Hain Maange Hue Se... With grace and skill, a subdued Asha Bhosle brings life to Gulzar's insightful poetry about the emptiness that underlines the hustle bustle of show business.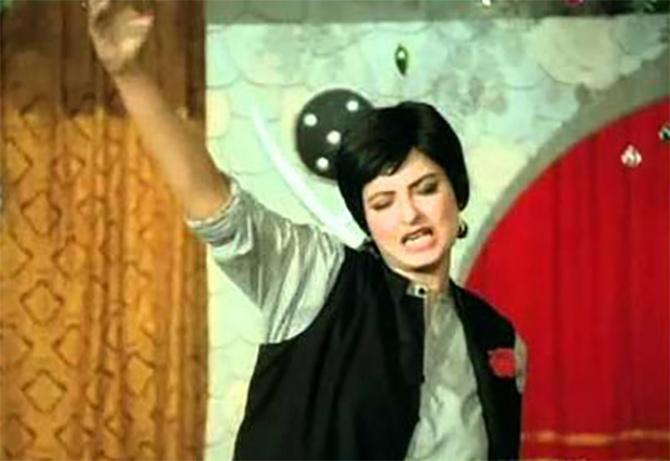 saare Niyam Tod Do, Khubsoorat (1980)
Mood: Rebellious
Music: R D Burman
A clearly enthusiastic Asha Bhosle kickstarts a defiant non-cooperation movement, resonating the discipline vs carefree theme of Hrishikesh Mukherjee's feel-good flick.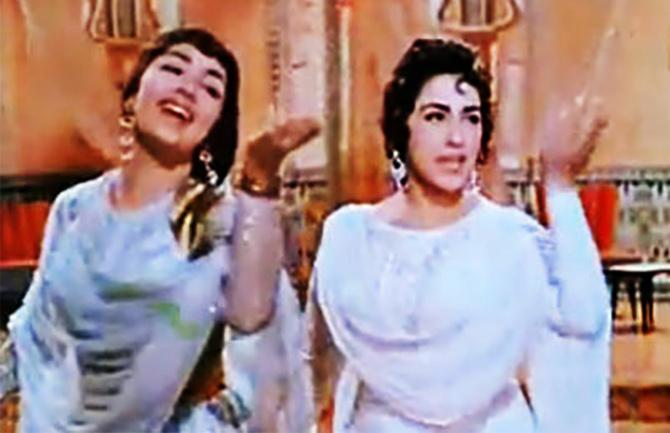 Mere Mehboob Mein Kya Nahi, Mere Mehboob (1963)
Mood: Proud
Music: Naushad
Sisters and heavyweights of playback singing -- Lata Mangeshkar and Asha Bhosle -- get together to tussle over the best mehboob in this silvery Naushad composition, brimming with exaggeration and adjectives.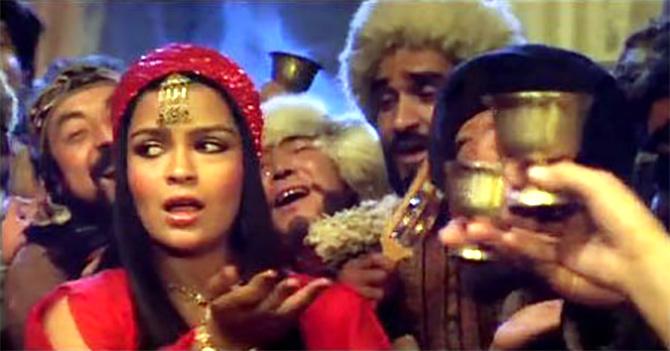 Khatouba, Ali Baba Aur Chalees Chor (1980)
Mood: Exotic
Music: R D Burman
For Umesh Mehra's Indo-Russian take on the classic Arabian fairy tale, RD employs Middle-Eastern influences while Asha lends it zing and zest with her merry inflections.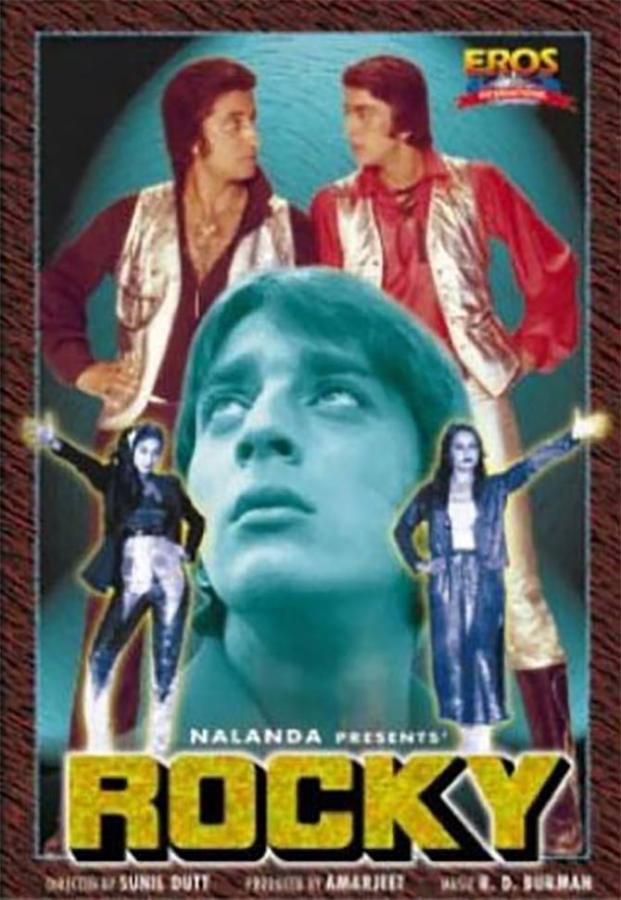 Aa Dekhen Zara, Rocky (1981)
Mood: Competitive
Music: R D Burman
Even as Kishore Kumar (for Sanjay Dutt) and RD (for Shakti Kapoor) spar over words; Asha Bhosle competes with herself -- providing the voice for both Tina Munim and Reena Roy in everyone's favourite song about trash talking.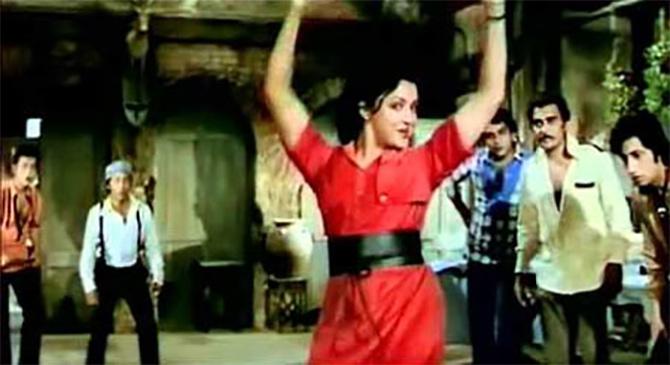 Jhuka Ke Sarr Ko Puchho, Satte Pe Satta (1982)
Mood: Makeover time
Music: R D Burman
Asha Bhosle turns romance coach with her how-to-win-a-girl's-heart-in-five-courteous-steps guidebook for her six scruffy brothers-in-law.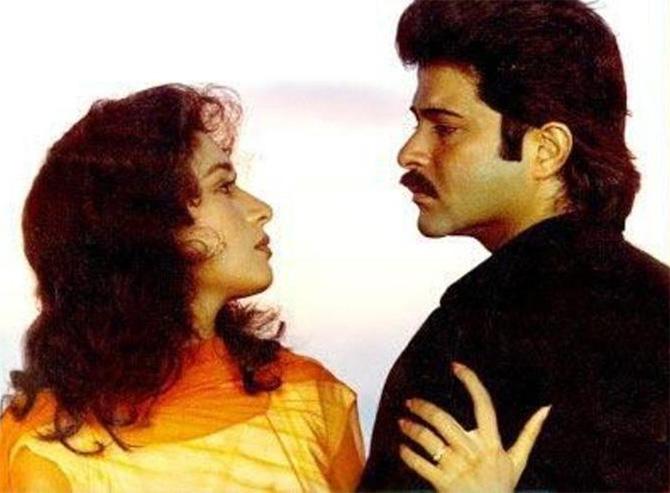 Pyar Ke Mod, Parinda (1989)
Mood: Persuasive
Music: R D Burman
The singer is at her soulful best for Madhuri Dixit in trying to convince Anil Kapoor to commit to a life of love and harmony in this sublime beauty from Parinda.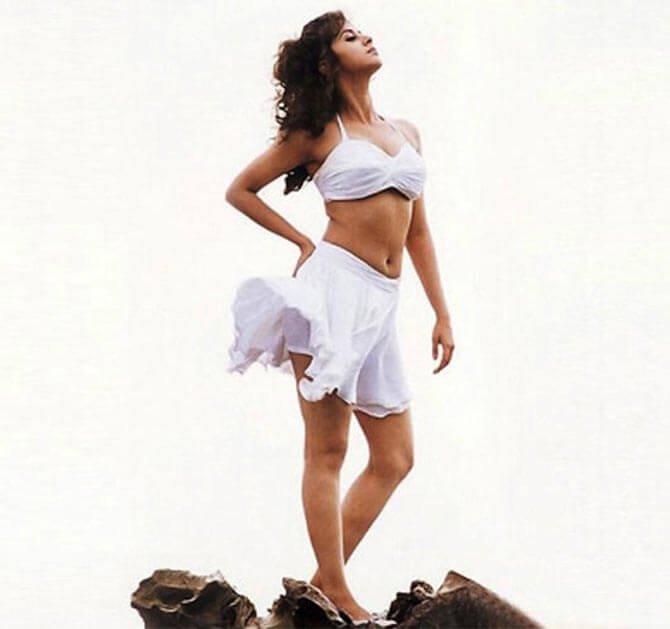 Rangeela Re, Rangeela (1995)
Mood: Happy-go-lucky
Music: A R Rahman
The youthful, exuberant and starry-eyed vibe of Rangeela's title track is lovingly captured in Asha Bhosle's eternally vivacious spirit. No wonder it became an instant hit.
This feature was first published on September 7, 2012.