'One cup of tea brings me so much happiness.'
'You take that away from me and I know I'm going to have a really bad day.'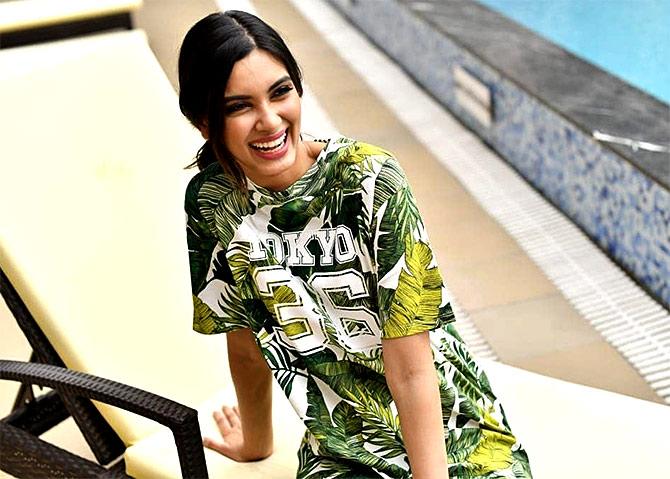 Diana Penty is basking in the success of Parmanu: The Story Of Pokhran.
"When the audience appreciates your film, that's the happiest feeling for an actor because at the end of the day, you are making a film for them," she says. "When they like it and appreciate it, you feel your work is done."
"Something in my gut told me that the film would resonate with the audience. It was a subject of national importance and yet, we didn't know much about it. We had a basic idea that India undertook nuclear tests in 1998. We didn't know the hurdles we had to face, or that the CIA was involved," she adds.
Parmanu's success isn't the only factor making Diana happy.
Her career seems to be reflecting her current state of mind so much that her name in her next film is... Happy!
Happy Phir Bhaag Jayegi will see her alongside Sonakshi Sinha, Jimmy Sheirgill, Ali Fazal and Jassi Gill.
As she enjoys her success, Diana confides in Rediff.com's Ronjita Kulkarni the 10 things that make her happy!
'I'm a huge foodie!'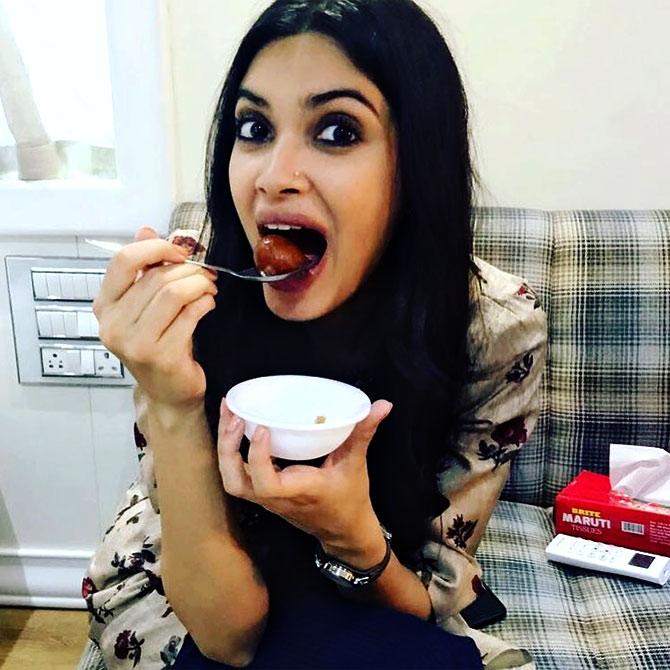 I like travelling to different places and trying out different cuisines.
I like experimenting with my food.
'Travelling makes me feel supremely happy'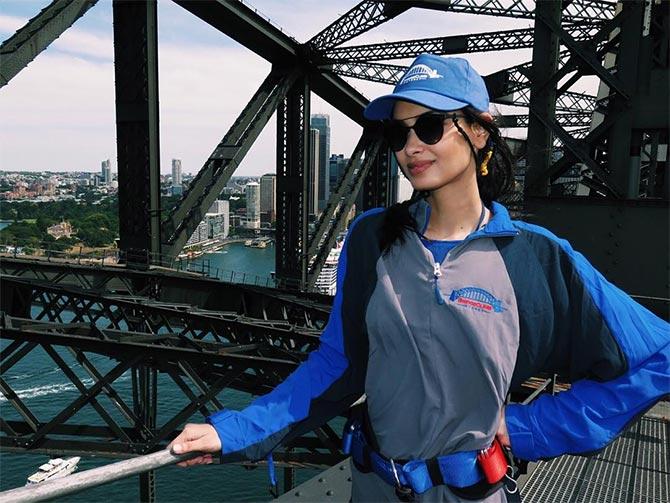 Travelling makes me feel free.
I love Cape Town, and different parts of Europe.
I love New York; I could live there in a heartbeat.
I love London.
Mostly, I like travelling to untouched kind of places.
I love the mountains.
I'm dying to go to Norway, Mongolia, Bolivia and Ladakh.
'Photography has become a passion'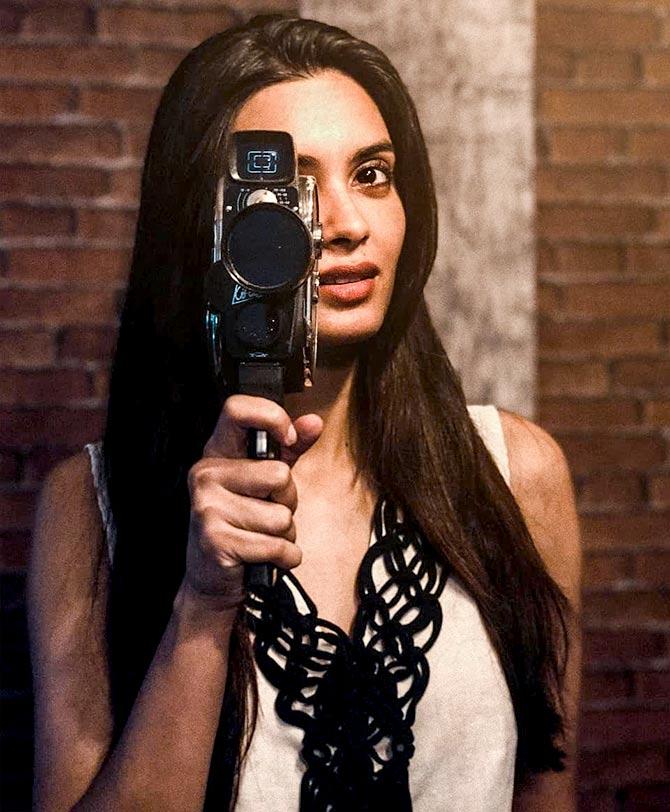 I have always had this love for tigers from when I was really young, I don't know where it came from.
So when I went to the Bandhavgarh National Park and actually saw them, I realised how amazing it is to be in a jungle and see wildlife up so close.
For some reason, I wanted to capture those moments but I did not have a proper camera.
That trip inspired me and I went and bought my first SLR camera with different lenses.
I read manuals on how to use cameras and lenses; I'm completely self-taught.
Every time I travel, I take my camera with me and shoot on manual mode and experiment.
'Trees and greenery calm me'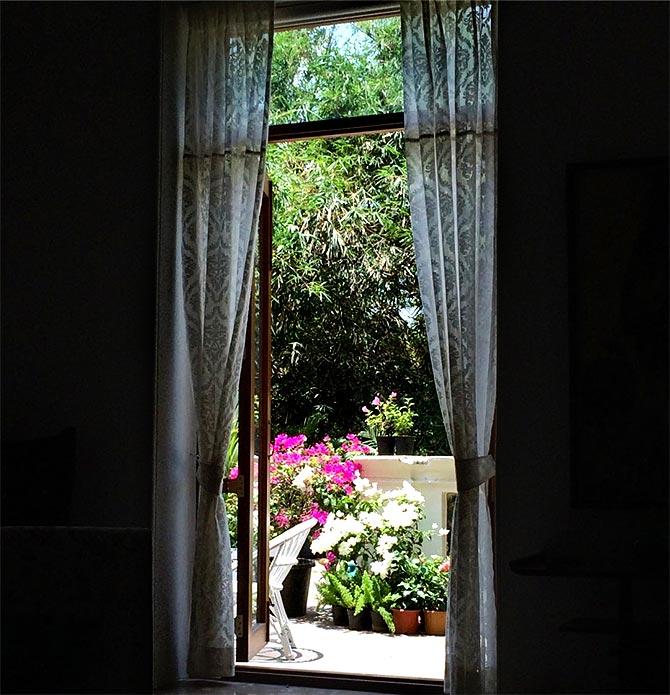 When I travel to these mountainous landscapes, there's a lot of foliage. Like in Himachal Pradesh.
I can spend the whole day lying around in a forest!
Or even staring outside my window, because there are a lot of trees around me. In the monsoon, it's the most beautiful thing ever.
'I love my work'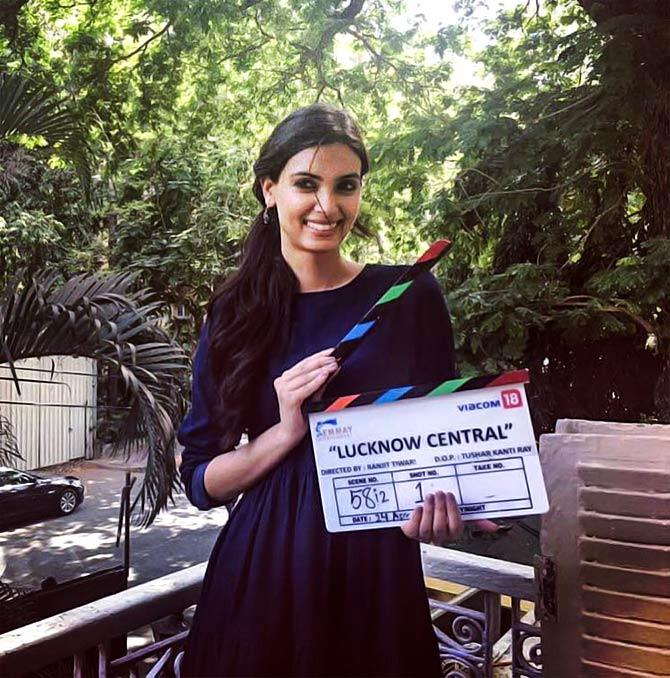 I love to immerse myself in a film, play a character, put together a film and entertain the audience...
I've grown to to love it.
I want to do more and more of that now.
'I love spending time with family and friends'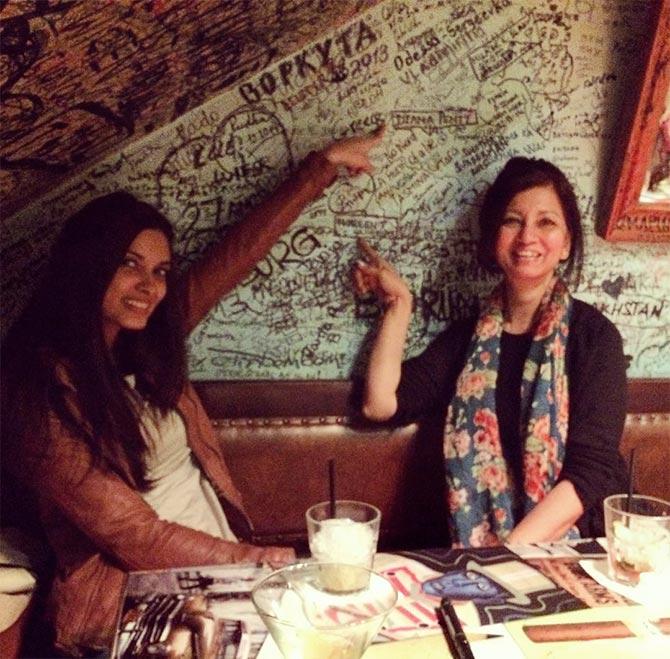 They are my source of happiness and my grounding factors.
'Tea brings me so much happiness!'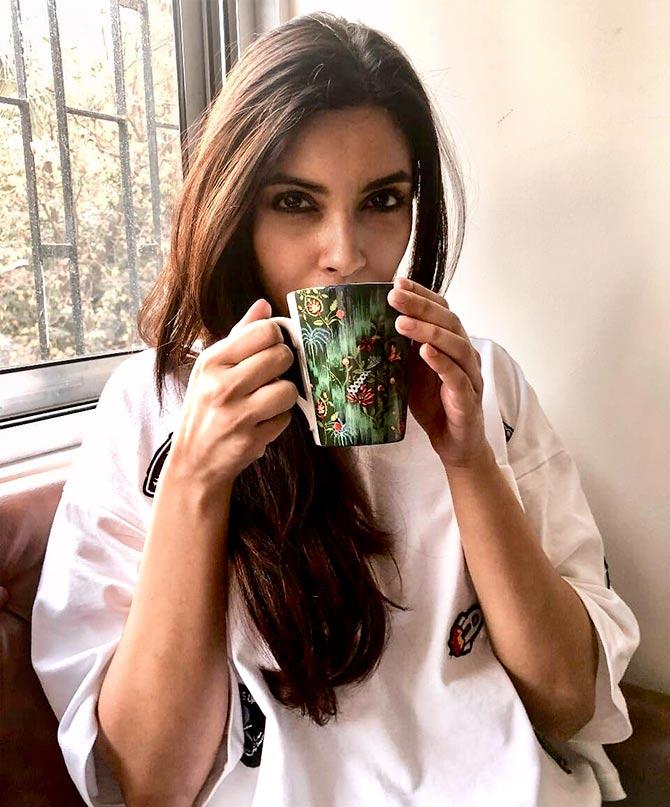 I look forward to that cup of chai every single day!
Actually, two cups -- one in the morning and one in the evening.
As funny as it sounds, that one cup of tea brings me so much happiness.
You take that away from me and I know I'm going to have a really bad day.
'I like styling myself'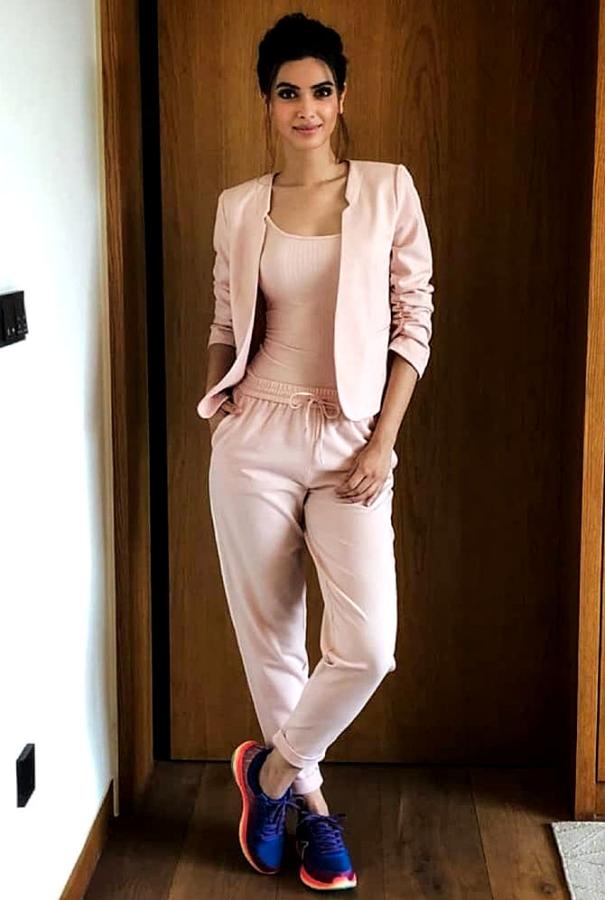 I don't mean for big events, but putting clothes together for casual everyday wear.
I like street style, that's my zone.
'I love reading'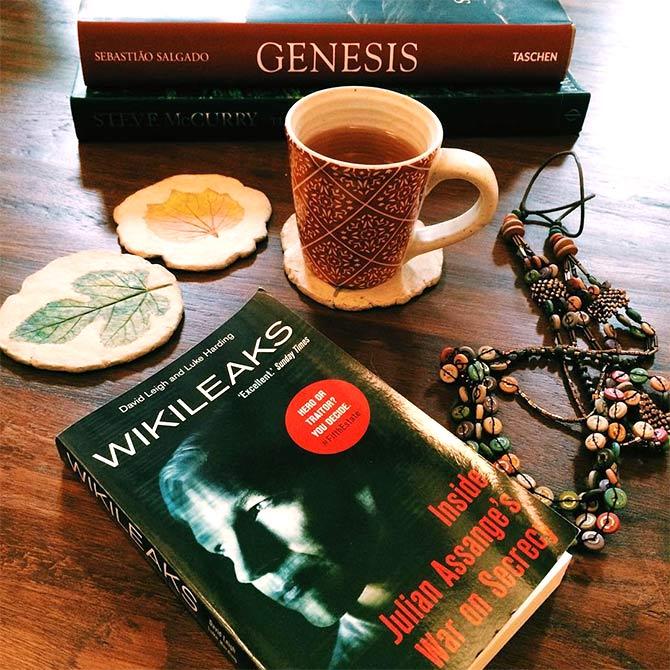 I used to read a lot.
I used to go through a book a day.
Unfortunately, I don't read as much as I should now.
I prefer non-fiction to fiction.
In fact, I don't read fiction at all.
I read books that are based on true events.
'I love doing up the house'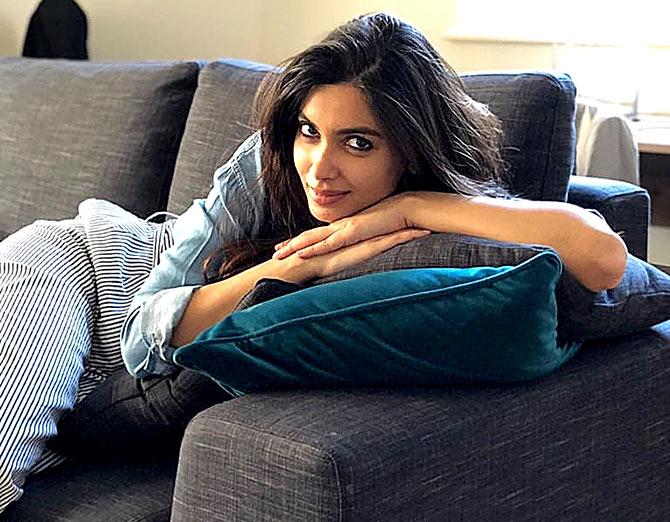 I have a certain aesthetic when it comes to doing up things.
A couple of years ago, I redid one part of my house and got so immersed in it that I remember we -- my mum and I -- were a part of every stage of doing it up.
From going shopping for upholstery or cushion covers, to where to put what, I did it all.