Farah Khan wears many hats.
On her 55th birthday on January 9, Sukanya Verma celebrates one of Bollywood's most cheerful celebrities and her 10 amazing talents.
Dance, dance, dance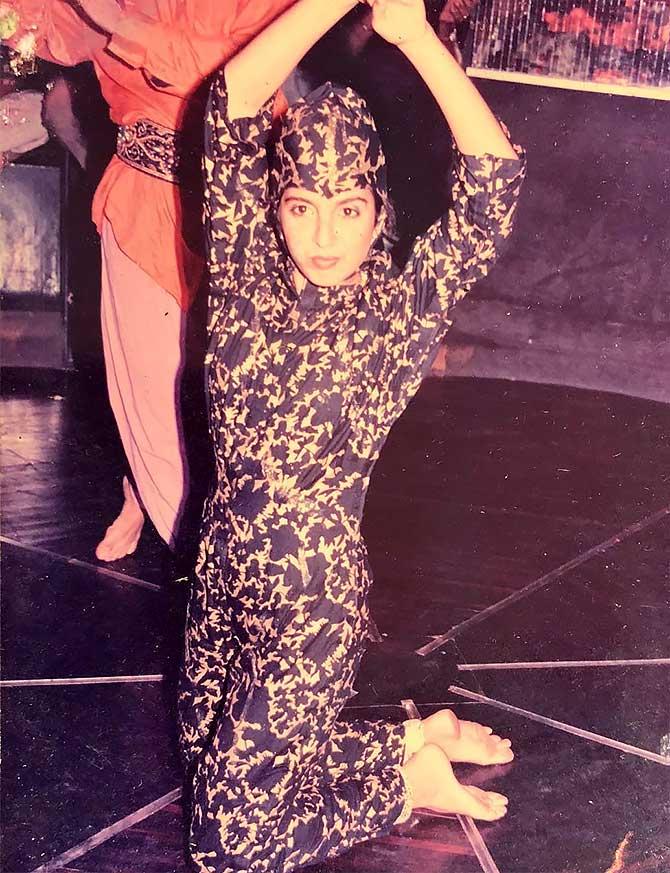 Despite no formal training in dance, Farah's inborn gift for burning the floor decided her calling early in life.
Though she started out as a modest back-up dancer, it wasn't long before the film industry noticed her potential.
Here's a picture of a young Farah showing off her naagin moves.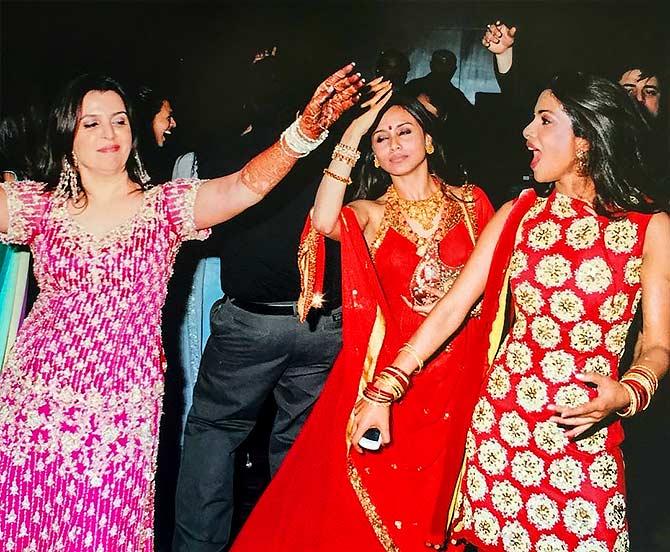 The choreographer lets her hair down alongside Rani Mukerji and Priyanka Chopra in a rare candid taken during her sangeet ceremony.
She married editor-turned-director Shirish Kunder in 2004.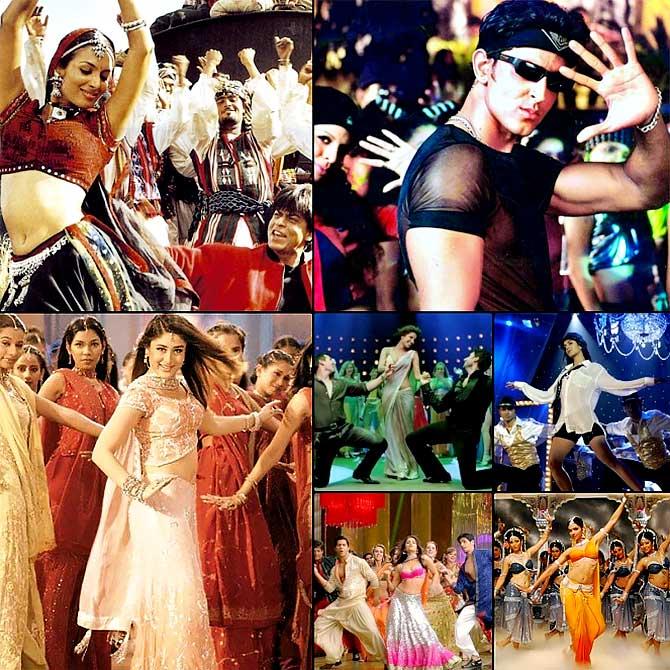 In a repertoire filled with iconic steps atop, around and against a train, rain, plain, it's no surprise Farah is one of the most sought-after in her field.
Director's cut!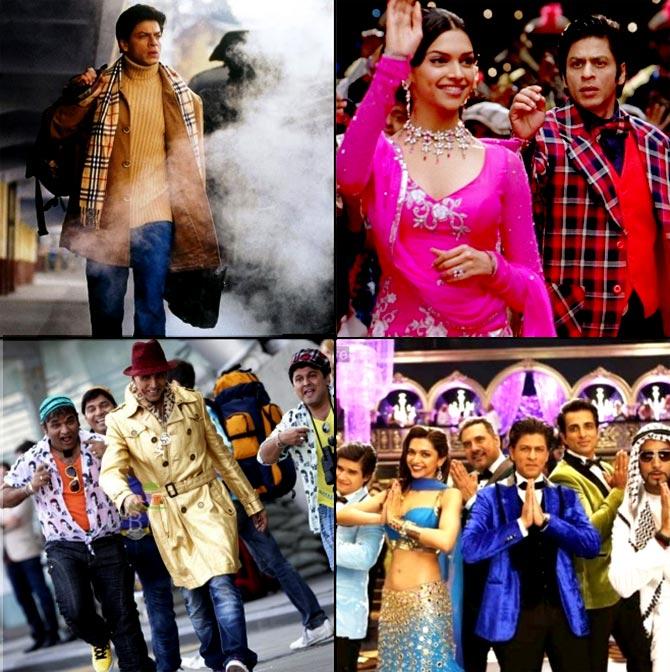 Though dance is what brought her recognition, direction is where her heart lay.
When pal Shah Rukh Khan offered her an opportunity to make her Manmohan Desai-sized vision a reality as its star and producer in Main Hoon Naa, she grabbed it with both hands.
Her unapologetic love for masala and faith in larger-than-life tropes drives her film-making across Main Hoon Naa, Happy New Year and Tees Maar Khan, but hit its peak in Om Shanti Om.
Regarded as one of the few female filmmakers to have achieved blockbuster fame and A-list celebrity, Farah once told us, "I had no hassles directing this film in a world dominated by men. My experience in Bollywood has been this: You work hard, you deliver, and nobody finds fault with you."
Acting karogi?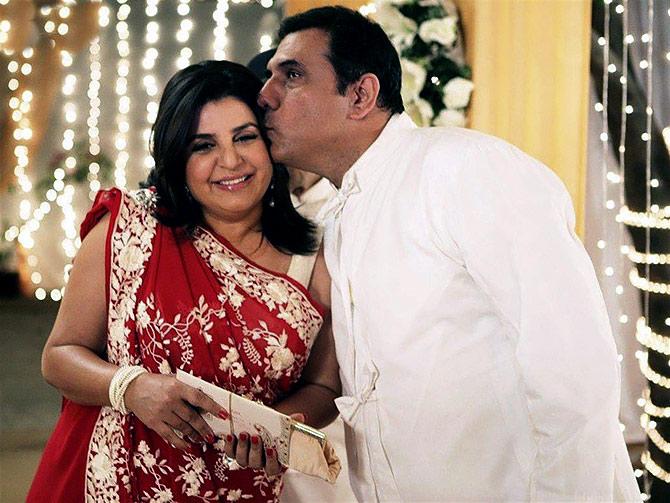 "Isn't it amazing that a 47-year-old mother of three is making a debut as an actor, that too as a lead?" Farah asked before her lead actress debut in the droll, quirky rom-com Shirin Farhad Ki Toh Nikal Padi.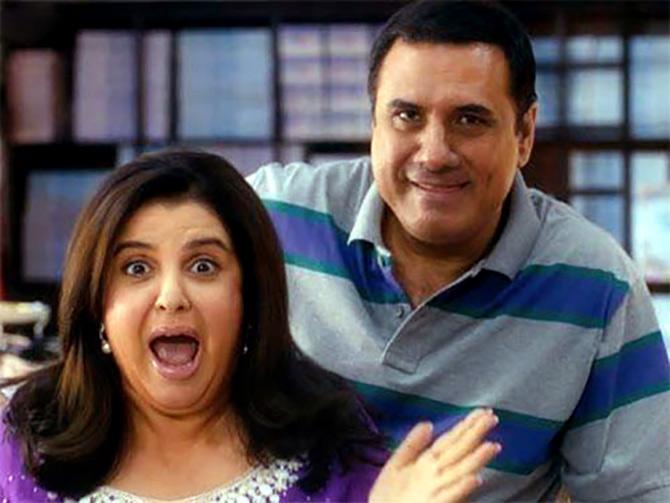 A favourable review from Rediff.com notes:
'If Boman holds the fort as the highly sincere romantic, Farah makes a self-assured debut and does well even in emotional scenes without looking hilarious.'
And how lovely does she look in her ruby red Gara embroidery sari?
The choreographer/film-maker is not a professional actress and neither pretends to be one.
The screenplay accommodates a lot of her informal personality and classic Farah-styled quips.
Like the one where she wryly comments, 'Bartan to nahi dhone padenge?' after glancing at the prices in an expensive restaurant.
Kabhi judge, kabhi host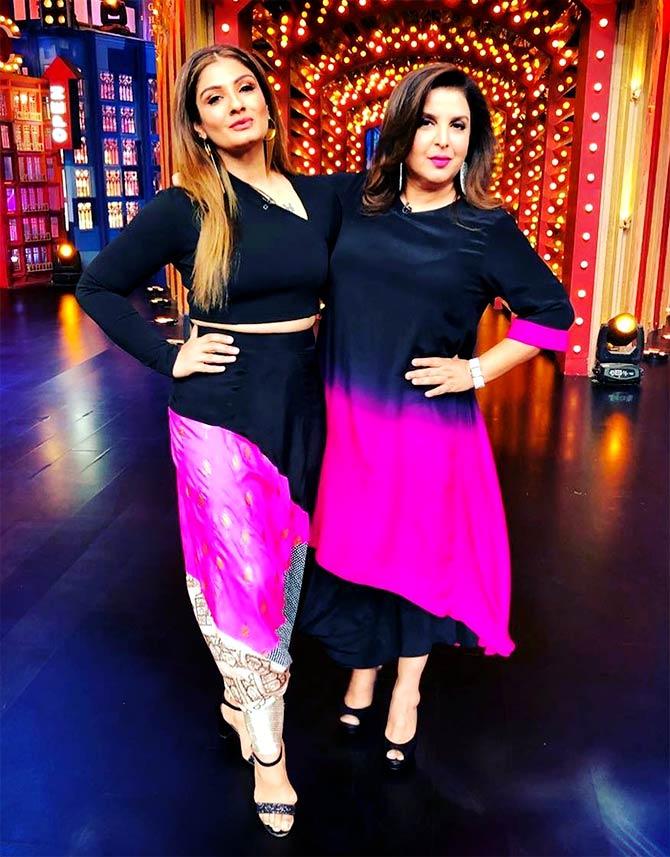 Turn on the telly and there's a good chance Farah will be on it.
From judging talent shows to hosting reality television series, the multi-tasker is the quintessential Jill of all trades.
Retro queen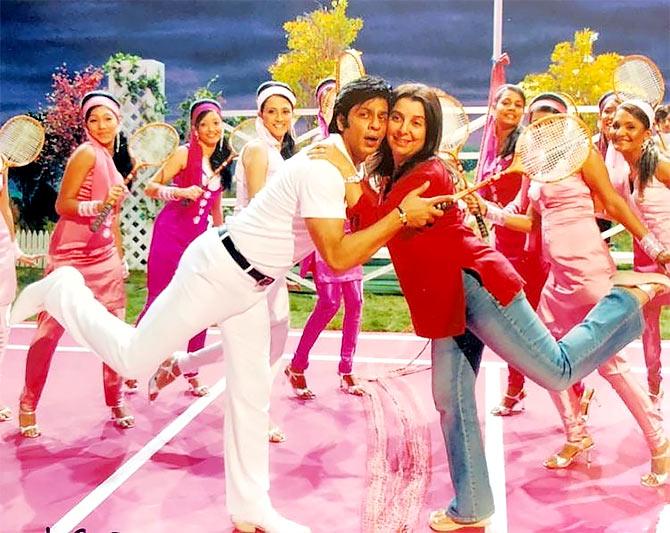 Nobody does retro like Farah Khan.
Her affectionate recreation of bygone trends and nostalgia for Bollywood's kitschy imagery and sentiments is unmistakable since her directorial debut Main Hoon Naa and form the heart and soul of Om Shanti Om's reincarnation drama.
Be fun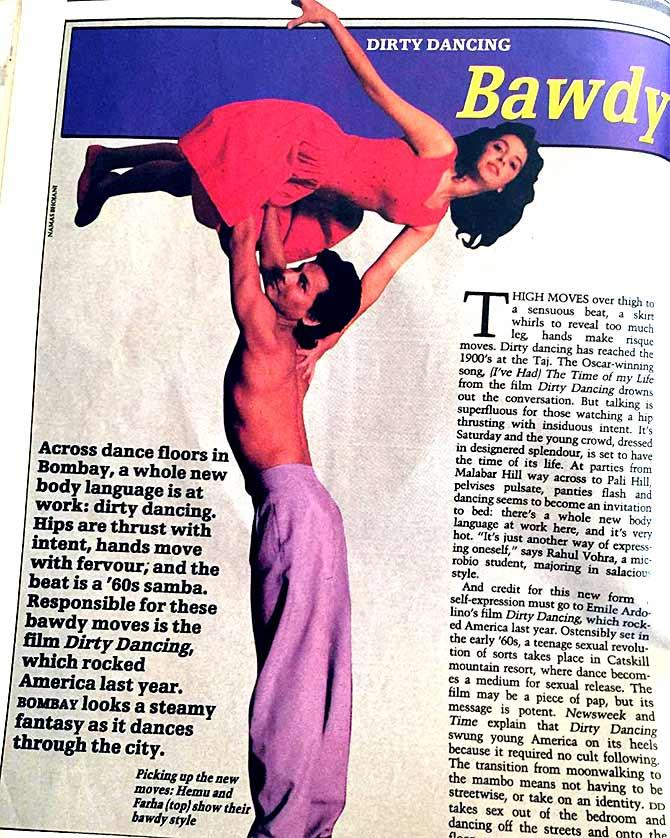 Farah's famous wit is always on point in both -- reel and real life.
An instance where she shares a picture of her in the papers doing the Dirty Dancing pose only to poke fun at herself: I dare someone to try this lift with me today.
Have fun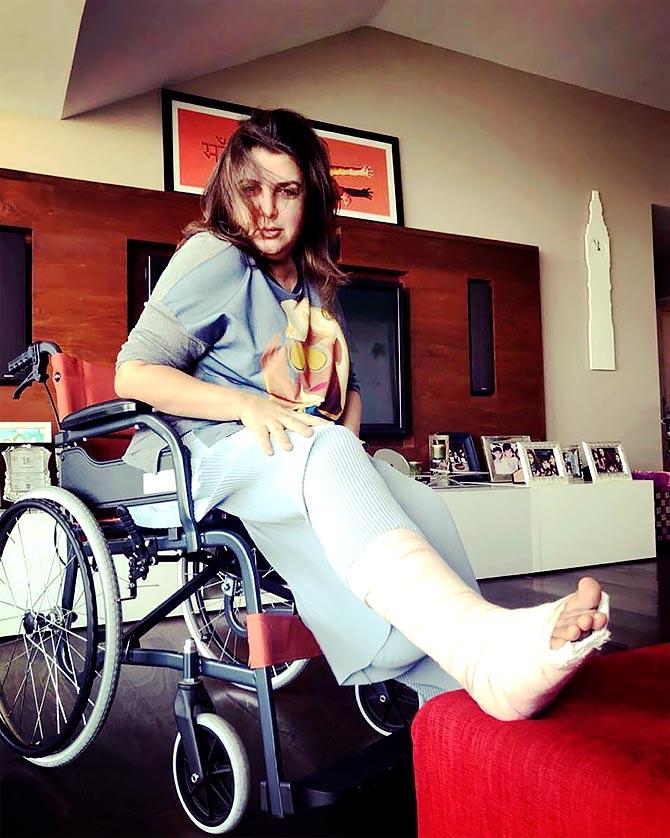 Remember the time when she did an entire series of celebrity well-wishers dropping in to check on her fractured foot and posing with her wheelchair?
That's Farah's wacky sense of humour for you.
Throwback Thursdays with Farah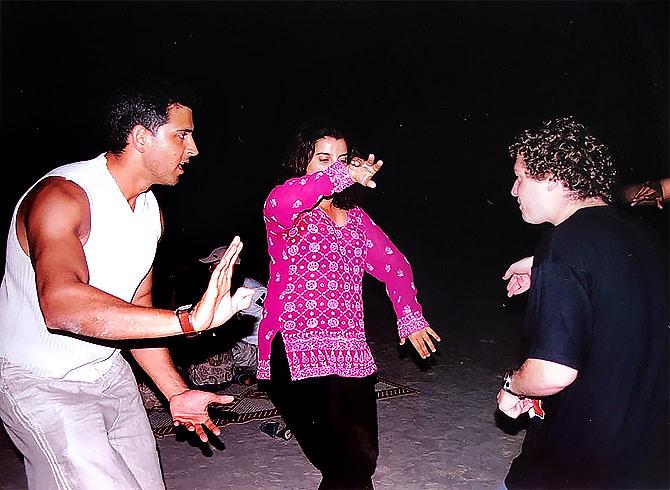 You can always count on Farah Khan to share the most amusing throwback photographs featuring superstars at their unguarded best.
Sample these:
Hrithik Roshan and Farah's dance off during a vacation in Thailand.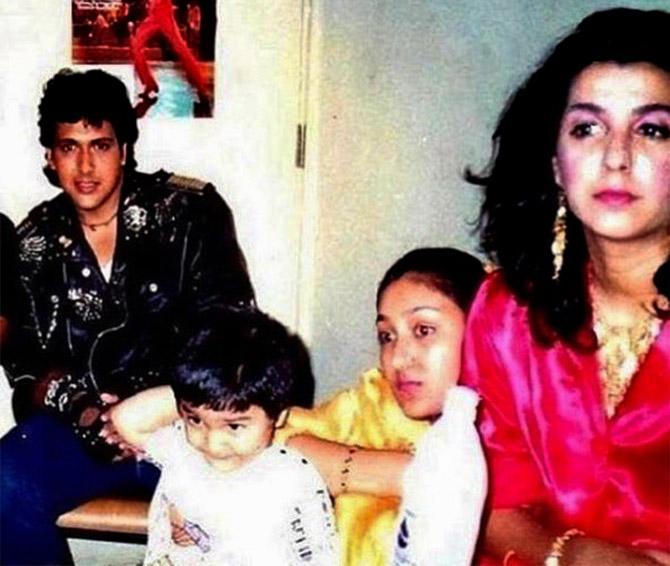 Govinda and Farah in 1987, back when she used to be his dance partner at Bollywood concerts.
Raise triplets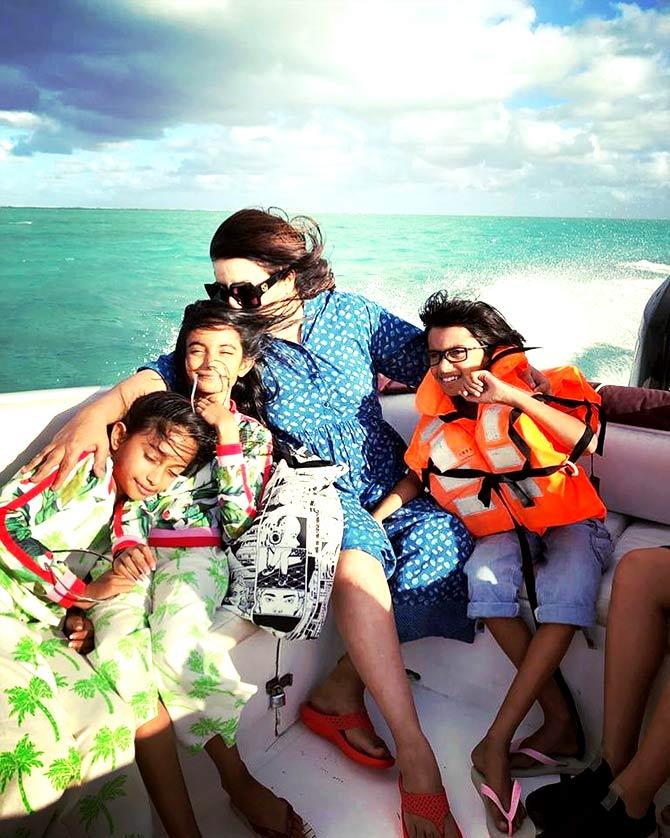 They say it takes a village to raise a child.
But Farah's doing a mighty good job raising her troika -- Anya, Diva and Czar -- with hubby Shirish as her Instagram feed filled with pictures of their activities and achievements will tell you.
Cook up a storm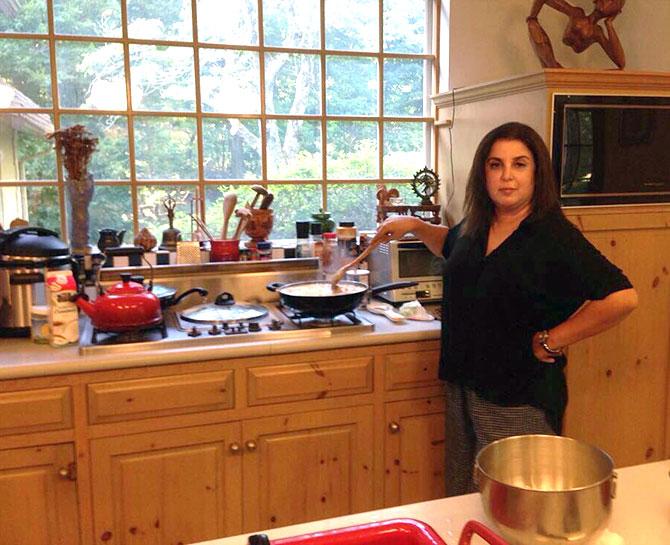 Farah loves cooking.
'I also love feeding people around me,' she shares and even hosted a show called Farah Ki Daavat a few years ago.
Given the number of people showing up for her famed biryani luncheons and report food coma following it, we do not doubt her claim one bit.