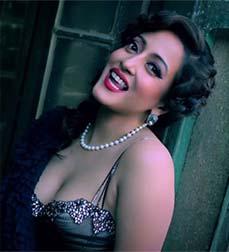 The film is way too slow, writes Namrata Thakker.
Coming straight to the point, Bollywood Diaries revolves around three characters that are all bitten by the acting bug.
Vishnu (Ashish Vidyarthi) is a 52-year-old middle class man living with his wife. He did theatre during his college days but could not purse his dream further as he got busy with life after marriage.
As soon as he gets his daughter married, Vishnu retires from his monotonous job and decides to shift base to Mumbai for the love of acting.
But his plan goes haywire when he learns that he has cancer and not enough time to fulfil his long impending dream.
Rohit (Salim Dewan) is a 27-year-old living in Delhi with his parents. Despite several attempts to become an actor, he fails.
One day, he learns about a reality star hunt show and applies for it.
Though he isn't good at acting, he makes it to the third round because of his crazy antics. The judges on the show encourage him as they feel his presence will boast the TRP.
But in the third round, Rohit faces rejection and humiliation.
Imli (Raima Sen) is a prostitute living in Kolkata. When Daman (Vineet Kumar Singh), an assistant film director from Mumbai, arrives at her brothel in search of a story, Imli realises she can fulfill her acting dream with his help.
Daman promises her a big Bollywood launch but when he returns to Mumbai, he changes his plan and casts a popular actress instead. Imli is shattered and goes to Dubai to work in a posh dance bar.
Bollywood Diaries captures the struggles of these three protagonists, and how they deal with failure.
Though the film has its heart in the right place, it's too slow and predictable. But yes, there are moments in the film that are absolutely heart-wrenching.
The music is surprisingly good.
Performance wise, all the actors have played their parts well but it's Ashish Vidyarthi who totally nails the role.
Bollywood Diaries is a good attempt but fails to pack a solid punch.
Rediff Rating: