Rajnikanth's Kaala seems like a continuation from where Mani Ratnam had left off in his masterpiece, Naayagan.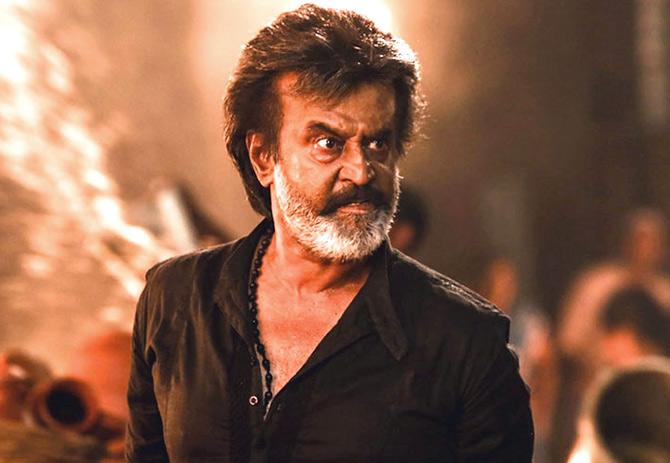 What is the difference between a film's teaser and a trailer?
If it is Rajinikanth's much-awaited Kaala, it is about 13 seconds.
But then, anything Rajinikanth does (like release a film teaser/trailer), or doesn't do (like launch a political party), becomes a headline.
This is the burden of being Tamil Nadu's biggest superstar since a certain M G Ramachandran.
In contrast, superstars from the north (or west, to be precise) are a different breed. They do so much more -- like endorsements, TV shows, attend Page 3 parties, tip off the papparazi about their airport/gym/restaurant appearance... phew!
In Tamil Nadu, however, its two biggest stars only do films. And talk of joining politics.
Naturally, their films create a stir beyond the Vindhyas and evoke the kind of mass hysteria that is the envy of superstars elsewhere.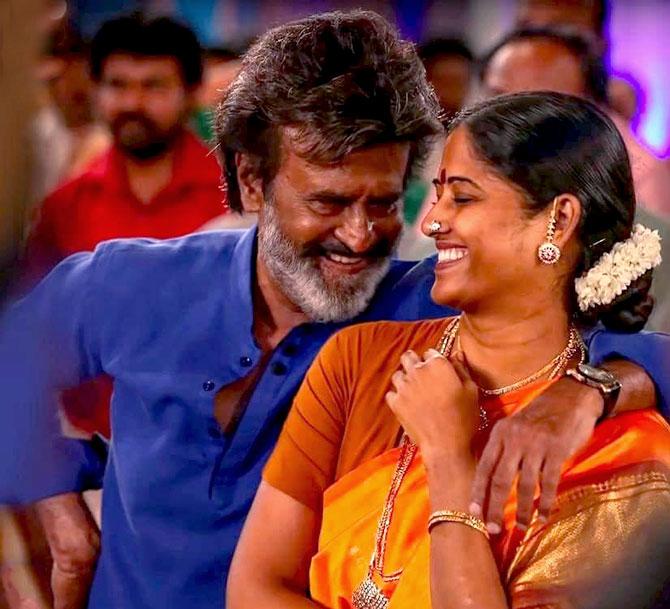 Like Rajnikanth's latest trailer for Kaala which, in fact, seems like a continuation from where Mani Ratnam had left off in his masterpiece Naayagan, another iconic film set in the sprawling slum (putatively, since Thota Tharani had recreated Dharavi for the film). Assuming, of course, that Velu Naicker didn't meet his end at the end.
There's plenty of difference between the craft of Kamal Haasan and Rajinikanth, but the latter has of late been harping on the colour of his skin. In R Shankar's Sivaji, in fact, there's a dialogue that goes something like him wanting to be fair like Kamal to woo Shriya Saran!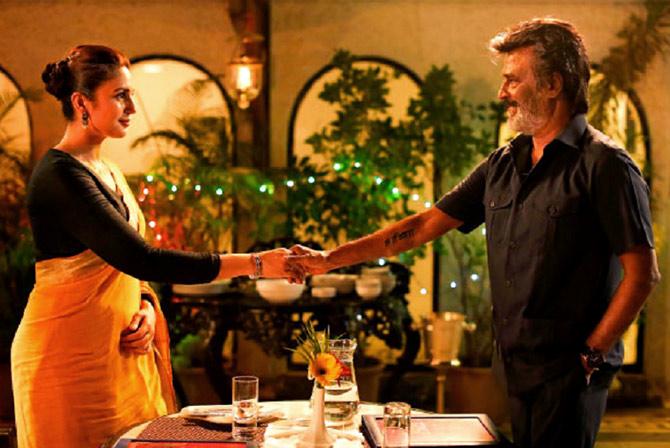 In Pa Ranjith's latest, the skin colour has been elevated to title, no doubt appealing to the masses in a state where pigmentation is one of the reasons of divide with the 'other', and also cementing the difference between his long-time rival and friend.
That aside, Kaala ticks off other Nayagan boxes too. Scenes of joie de vivre in the slum that make you believe poor they maybe but wretched they are not. A land grab under way which our hero has to prevent in order to -- correct -- save his people.
As an added bonus, there are two women in Karikaalan's life (Huma Qureshi, one of them, shouts out his full name so we know it is not just Kaala).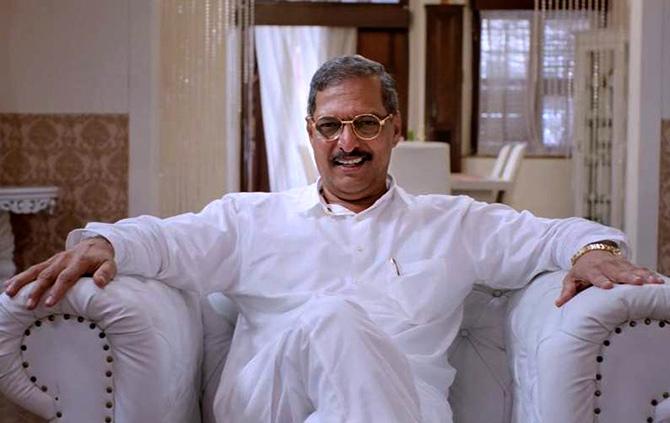 But through the scenes of softness with the women, the violence and stunts that you expect of a Rajiji film, and the song and dance where Thalaiva shows off his moves, what remained long in mind was Nana Patekar acting in his first Tamil film.
Nothing unusual in Chennai importing actors from the Hindi film industry, but Nana Patekar does something the others of his ilk don't. He has dubbed his lines in Tamil.
Now how many of the northern stars who have built their careers in the south take the pain to do that in their very first film!