Streaming a diverse range of moods and moments, these films are a fairly commendable effort, if not always riveting, feels Sukanya Verma.
Short films can achieve so much in so little.
In a fraction of a feature film's length, a film-maker has the freedom to touch upon any theme, make statements, paint poetry, create mystery and twist endings, say jokes or something so pertinent about society, it's truly fascinating.
Thanks to India's ongoing digital boom, we are treated to more and more original content.
The trend is proving to be quite a blessing for aspiring film-makers in Web series as well the short films format.
Voot Originals has released a dozen shorts as part of its 'Shortcuts' series. Streaming a diverse range of moods and moments, it's a fairly commendable effort if not always riveting.
Sukanya Verma rates the short films after a marathon session.
Bouma
Director: Debatma Mandal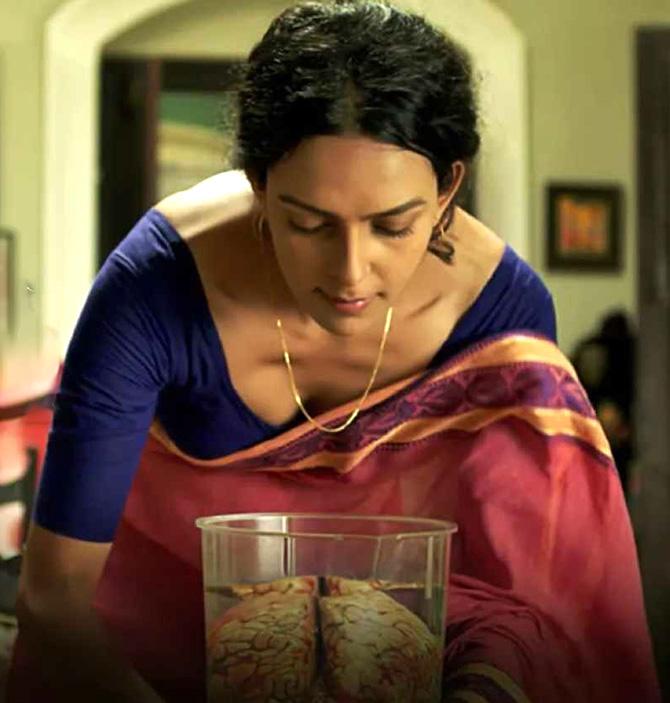 Bouma revolves around Rajatabha Dutta's older, ogre-ish, ill-humoured husband's callous treatment of his pretty, patient young wife (Bidita Bag) through a series of hilariously composed scenes that underscore his nit picking and rancour.
A dark development and bizarre third act provides unexpected emancipation in this quirky Bengali gem by Mandal.
Mandal's take on male entitlement boosted by Bag and Dutta's pitch-perfect chalk and cheese portrayal are strong enough reasons to give Bouma a dekko.
Rediff Rating:

Ishq Ki Googly
Director: Neeraj Udhwani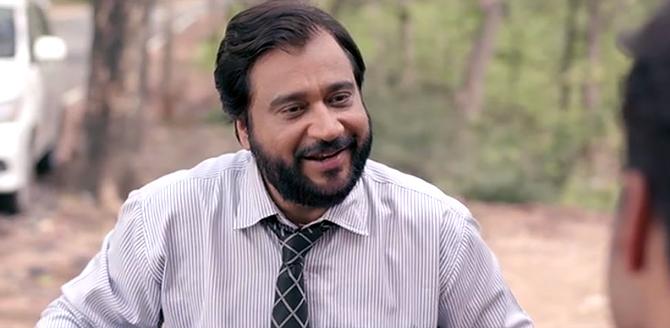 Small talk between a 40-something guy (Manu Bhandari Chaddha) and his 20-something driver (Amol Parashar), not uncommon during road trips, leads to unpleasant revelations about the woman they love.
Keywords like infidelity, double-crossing and murder form punch-lines of its slowly untangling black comedy whose on-the-ball humour keeps us invested all through.
Rediff Rating:

Joyride
Director: Fardeen Khan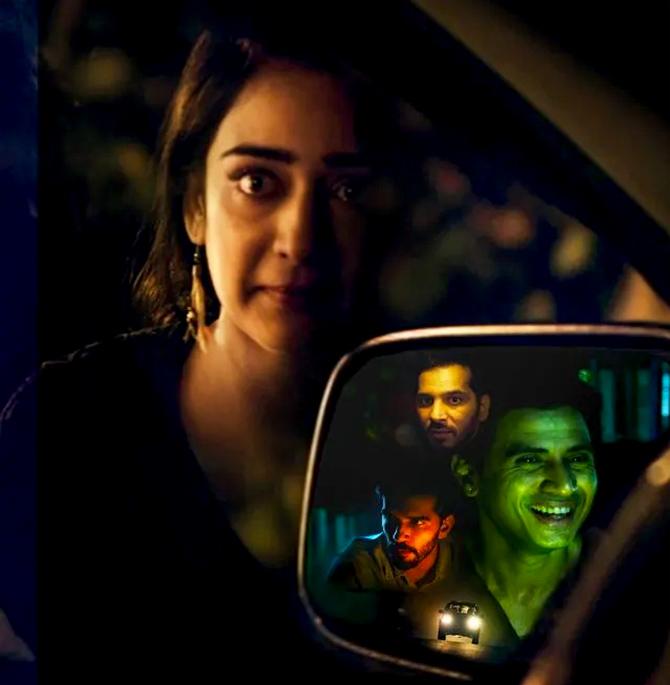 Friends telling friends ghost tales.
Friends daring friends over the same.
Friend taking the bait.
A long, lonely drive home interrupted by the sight of an attractive lady as tall tales and faint heart collides. Borrowing every single trick from the moth-eaten book of horrors is not as big a crime of this predictable dud as much as the stilted performances by leads Shiv Pandit (Shaitan) and Akshara Hassan (Shamitabh).
Rediff Rating:

Trip
Director: Yatharth Awasthi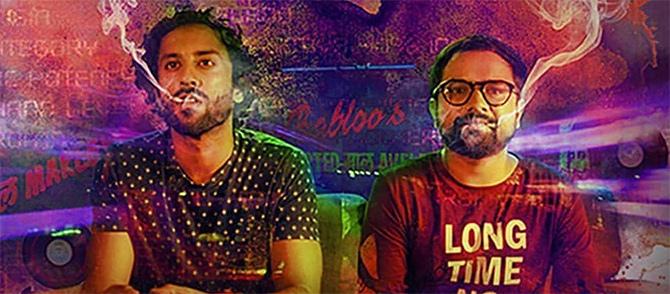 This lumbering acid-fuelled sham opens with a quote 'Reality is an illusion caused due to the lack of good weed.'
What follows is the might of a windmill joint whilst suggesting weed as the key to world peace. It can barely hide its satisfaction over punning a line 'Ganja phoonko, mast raho. Waise bhi ek na ek din marijuana hai.'
Most of its idling, pedestrian gaga peddles pointlessly as two slackers get high on nothing.
Rediff Rating:

Derma
Director: Debatma Mandal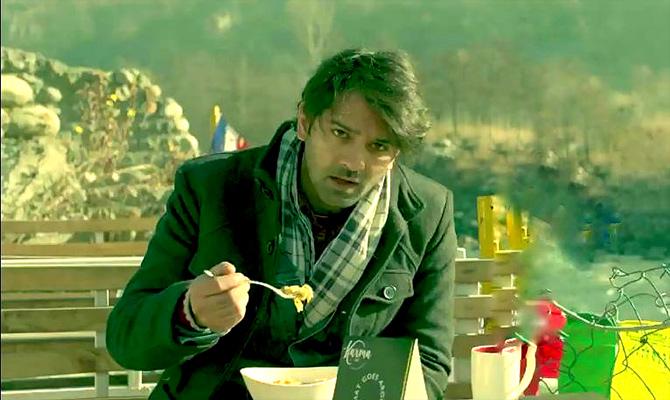 Television actor Barun Sobti rides up north into picturesque mountain valleys to get a tattoo from a mysterious old man.
Things quickly spiral out of control in this needlessly cryptic and repulsive exercise in facing the consequences of one's action.
Reminiscent of Charles Perrault's Diamonds and Toads's two sisters -- one good, another horrible and the latter pays for her bad behaviour towards an old woman with a curse where every time she opens her mouth, frogs and snakes fall out.
Derma, which treads on the principles of karma, throws up plenty of ghastly visuals but is, ultimately, storytelling at its weakest.
Rediff Rating:

Maya
Director: Vikas Chandra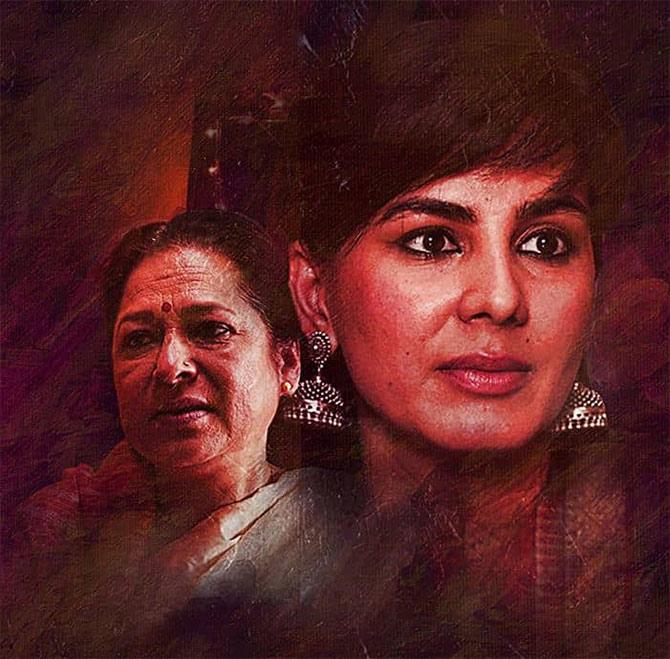 There's an easy likeability and relatable quality in Kirti Kulhari and Alka Amin, combining seamlessly to tell the story of a daughter looking for her missing mom in Mumbai.
Their closeness might not immediately register given the girl's tough attitude and mother's exasperation to her methods but Maya brings out the role reversal, most 30-something children and their ageing parents know only too well, quite efficiently.
Rediff Rating:

A(U) N Unusual Day
Director: T S Prasanna

In this starkly-shot slice-of-(wild) life, a photographer's arrival piques the curiosity of a tribal as they interact over their most basic instincts and study each other silently until their short-lived encounter reaches its whimsical conclusion.
The sheer authenticity of the set-up enhances the narrative if not offer food for thought.
Rediff Rating:

Grey
Director: Priya Aven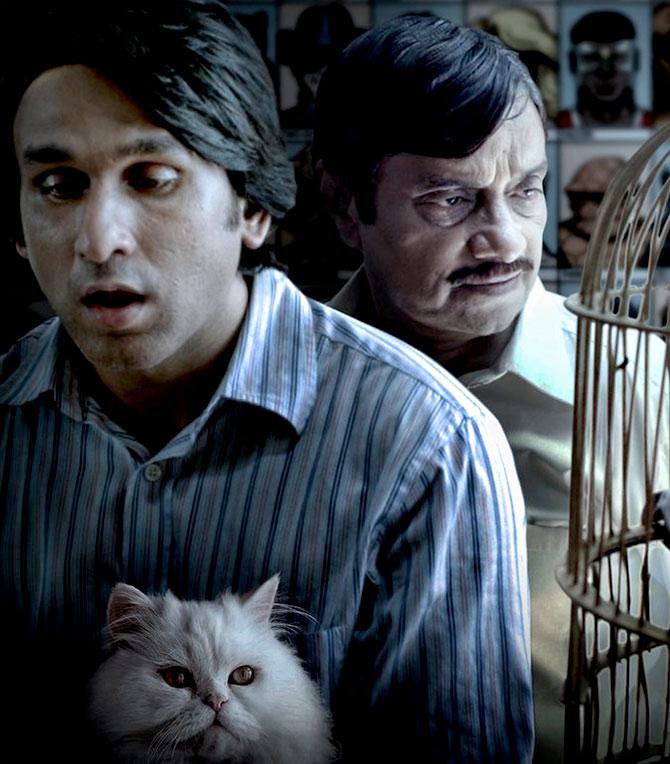 Aven builds an air of intrigue around a conversation between an autistic Parsi man talking about his murdered wife and a cop suspecting foul play.
A cat, an ant and an African grey parrot form potential clues of an otherwise lifeless apartment.
The big reveal turns out to be a bit of a snooze, but Brijendra Kala's droll interjections and inquires are the biggest takeaway.
Rediff Rating:

Glitch
Director: Shubham Yogi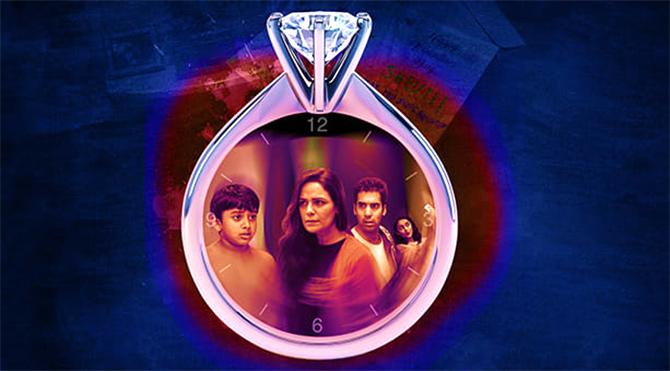 A shower knob that controls time seems like a fun idea in this Groundhog Dayish semi-thriller about fixing things before it is too late.
But the idea doesn't quite come along in the namby-pamby attempts of a schoolboy running about in his underpants to solve the mystery of the domestic help's theft charges, mom's murderous urges and dad's possible involvement in both.
Rediff Rating:

Teaspoon
Director: Aban Bharucha Deohans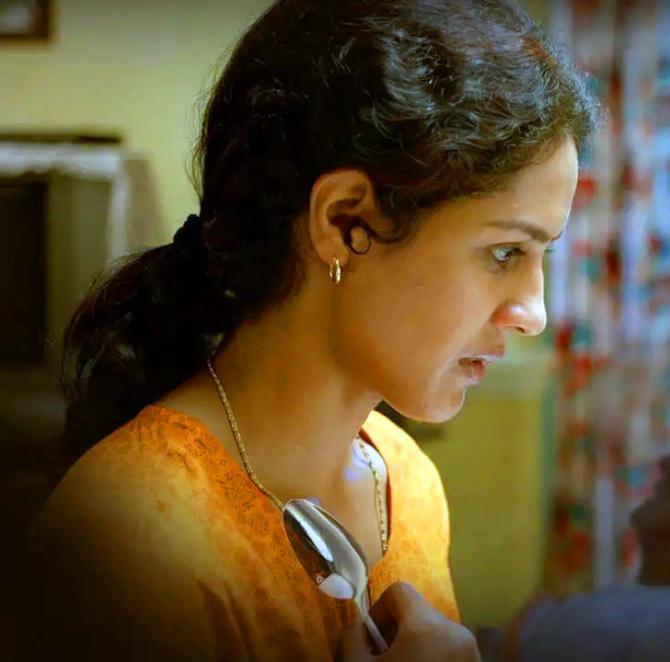 Like a model short film, Teaspoon is full of nuances, atmosphere and a parting shot.
A brilliant Sree Swara plays a young woman fed up of tending to her bed-ridden father-in-law's persistent demands.
Her husband isn't sympathetic to her complaints nor shares the burden.
Her irritation and conscience battle until a horrifying impulse comes over her.
Teaspoon builds up to that moment slowly, steadily and superbly.
What is incredible is how Swara succeeds in both shocking and making you feel bad for her.
Rediff Rating: