The trailer doesn't give away too much of the story and keeps the mystery alive, feels Namrata Thakker.
The Chehre trailer promises a lot of suspense and drama.
Directed by Rumi Jaffrey, the thriller stars Amitabh Bachchan, Emraan Hashmi, Siddhanth Kapoor, Annu Kapoor, Dhritiman Chatterjee, Raghubir Yadav, Krystal D'Souza and Rhea Chakraborty.
While the two minute-long trailer introduces us to almost all the characters, the Big B and Emraan have been given the most amount of screen time.
And they don't disappoint at all.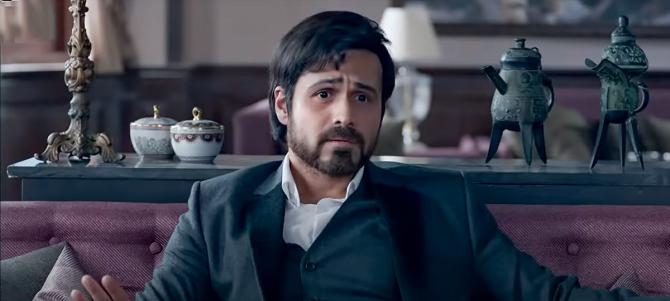 An advertising executive (Hashmi) lands up at a cottage in the middle of nowhere, which is owned by a criminal lawyer (Bachchan).
They play an unusual game of justice and soon Emraan's character realises that it's a trap.
Is Emraan's character uilty of committing a crime?
If he is, what's his connection with the Big B's character?
The trailer doesn't give away too much of the story and keeps the mystery alive.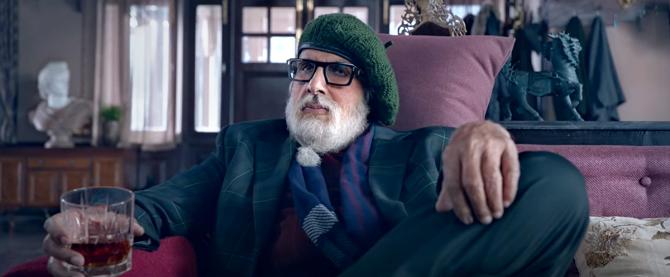 Bachchan makes an impact with his presence and some heavy-duty dialogues.
Emraan stands out as well and what's really interesting is his chemistry with Bachchan.
Their scenes raise the intrigue level and it's a delight to watch them finally share screen space.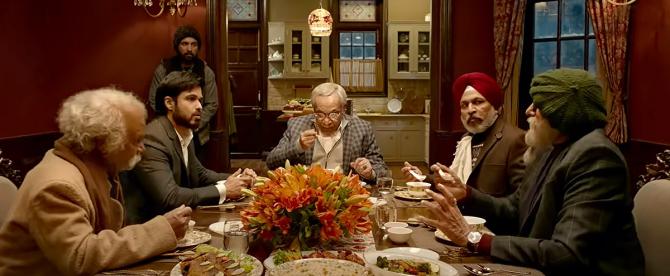 We don't get to see much of Chehre's other actors in the trailer.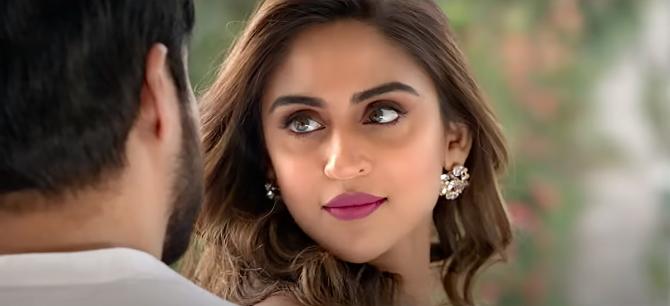 Watch out for television actress Krystal D'Souza who makes her movie debut.
She looks beautiful and even though she doesn't have any dialogues, she makes her mark.
On the other hand, Rhea Chakraborty makes a blink-and-miss appearance at the very end of the trailer.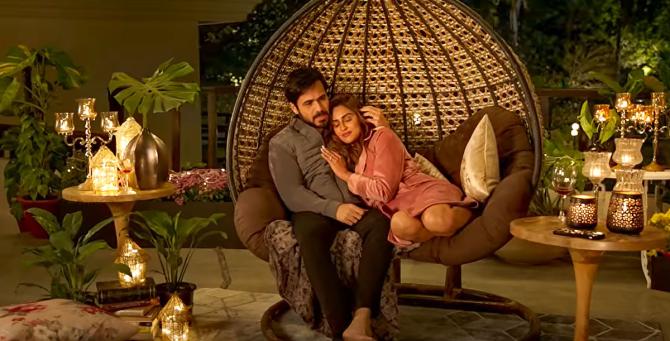 The initial part of the Chehre trailer reminded me of Stanley Kubrick's horror classic, The Shining. That was about a writer played by Jack Nicholson living with his family in an isolated resort.
In Chehre, Bachchan and his friends live in a huge cottage, which gives out a very eerie feeling.
And the plot about an unusual game of justice reminded me of Rajeev Khandelwal's film, Table No 21.
Having said that, I am excited about Chehre which hits theatres on April 9.