Kunal Kemmu's crime thriller Abhay 2 continues to be gripping in the second season, notes Moumita Bhattacharjee.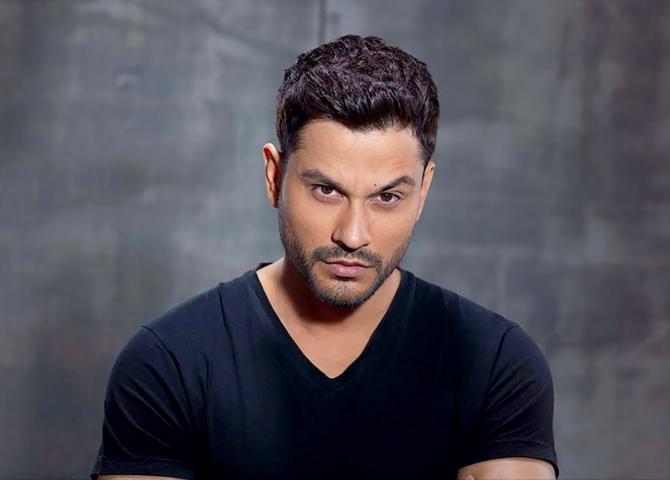 Here comes yet another crime thriller in the OTT space, Abhay 2.
For the last few months, there has been an increase in content of that genre.
But we aren't complaining.
We have seen good stuff in this genre, and that includes Kunal Kemmu's Abhay.
The second season returns to Zee5 with three episodes, with more coming up in September.
Abhay Singh Pratap (Kunal Kemmu) is back to lead the STF team in a series of incidents.
While he continues to fights his demons like the first season, he has picked up his life after his wife's death with his son in a boarding school.
Cutting short his break, Abhay returns to work and is entrusted with the job of finding a killer who has left charred bodies next to the highway.
Like the first season, it follows the same template of focusing on how to reach the culprit rather than finding who that is.
In the first episode called Bone Soup, a twisted man (played by Chunky Panday) eats human brains of scholar kids, the One-Legged Skeleton episode is about a copycat killer while the third is the eventuality of what began in two episodes.
A mysterious man (Ram Kapoor) kidnaps a bus full of school kids along with their teacher and in the third episode, kills a noted journalist. All this to get Abhay's attention.
The upcoming episodes will reveal what it's all about but you will have to wait till September 4.
The good part here is that even if you haven't watched the previous season, you won't miss out.
Every episode deals with a separate case, and dives right into it without any meandering. So you are glued from the start.
The brutality of the crimes is similar to what you have watched in the first season.
Cannibalism was a part of last season as well, as was sexual abuse.
If you watched the first season of Abhay, the second could be a disappointment.
Repetition in a crime thriller is perhaps the worse way to carry a series forward.
It casts doubts if the writer is capable of creating something fresh instead of using the tried, tested formula from its predecessor.
I will reserve my opinion because there are more episodes coming in.
There are a whole lot of people credited in the writing department.
The concept by B P Singh, the man behind the longest-running television show CID, is quite interesting.
With series writer Sudanshu Sharma, story by Smita Mukherjee, Christabelle Dsouza and screenplay Priya Saggi, Abhay 2 has turned out quite well. Never do you find your attention sagging as Abhay is always on his toes, drowning out noises and hype around him by using measured words.
He is calmer in this season which makes the fact-finding even more interesting.
But it is not without its flaws.
Apart from the similar nature of crimes as the past season, there are some loopholes.
There is no explanation as to why Chunky Pandey's character decides to consume brains of meritorious kids to gain knowledge.
He does mention how his father mocked him for being slow in studies, but how did he decide on the solution?
The plot reminded me of the supernatural series Hereos where the evil character Sylar targets other supernatural beings to steal their power by slicing their head and physically examining their brains.
And the third episode ends so abruptly, you would think there's some technical glitch.
Kunal Kemmu does a swell job as a cop.
It's refreshing to see him in movies which aren't comedy. The actor has a lot of potential, he just needs people to give him a better chance.
He is a quiet man in the show and yet, it's chaotic in his head.
Nidhi Singh is promising as Abhay's associate. In fact, she is one of the smartest characters on the show.
Devender Chaudhuary as Awasthi is quite likeable as a man who says more than required.
Ram Kapoor does his bits well, but there's a lot left to watch in terms of his character arc.
Asha Negi has hardly anything to contribute to the plot except for some intimate scenes with Kunal and sensational news anchoring. Hopefully, in the coming episodes, she would have more to do.
Abhay 2 streams on Zee5.
Rediff Rating: