'I used to do music 365 days a year.'
'But for four years, it has been all about movies.'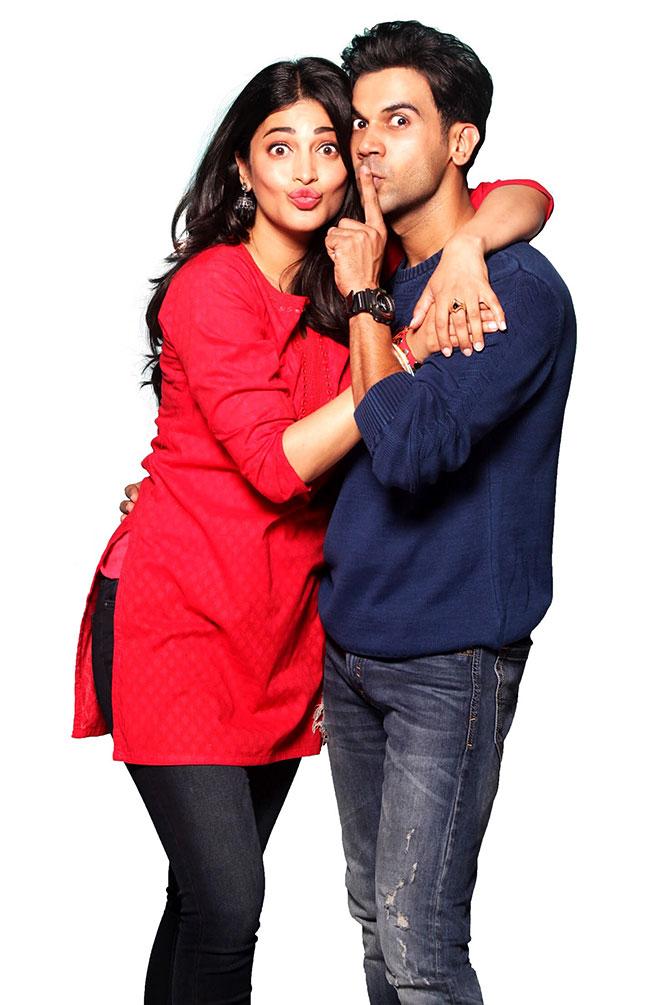 IMAGE: Shruti Haasan and Rajkummar Rao in Behen Hogi Teri.
Shruti Haasan does not judge artistes on their choices, but believes training plays an essential part in a performer's career.
When asked about her opinion on several actors turning singers, the 31-year-old actress said she wished one could use technology to improve their acting skills, as one uses software to make their vocals sound good.
"I wish there was an autotune for acting. That would make everyone win the best acting award immediately. The fact is you can correct the sur, but you cannot photoshop acting," Shruti told reporters in New Delhi.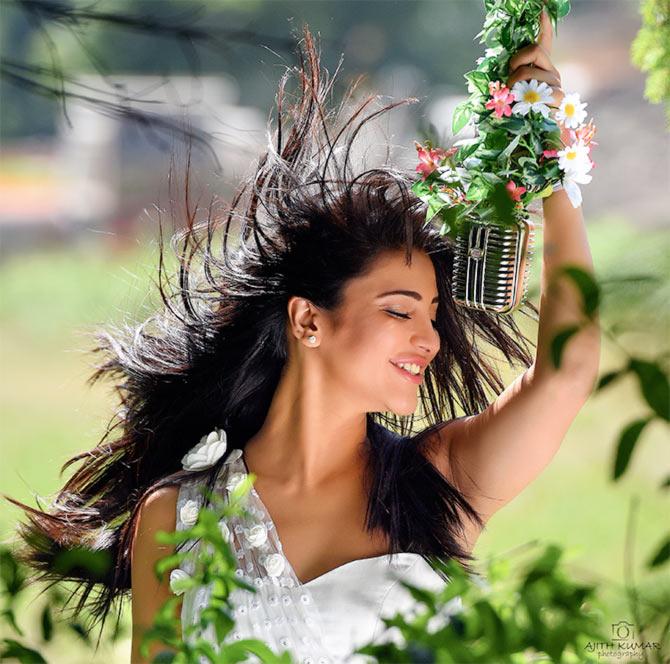 Photograph: Kind Courtesy Ajith Kumar
The D-Day actress, who is also a singer, says her father movie superstar Kamal Haasan was particular about her receiving proper musical training.
"My father would always insist on training. I trained in Hindustani and then I went to music school. I know that training is very different," Shruti says, adding, "In our film, Raj is a trained actor from FTII. His training is different from my approach to acting."
"You cannot compete, I can't say that I can do better than him. You do what you do, I do what I do," she adds.
In recent years, Shruti says her focus has shifted from creating music to acting in movies, but she plans to return to singing soon
"Music has been pushed further away. When I was 14, I used to do music 365 days a year. But for four years, it has been all about movies. They take over your life," says Shruti, whose mother is the acclaimed actress Sarika.
"I was doing multiple films, I had no chance to make music. I could only do playback for my films... Now in my life, it is about balance... I miss it a lot. I'll be back, I promise," the actress who sang the memorable Alvida in D-Day says.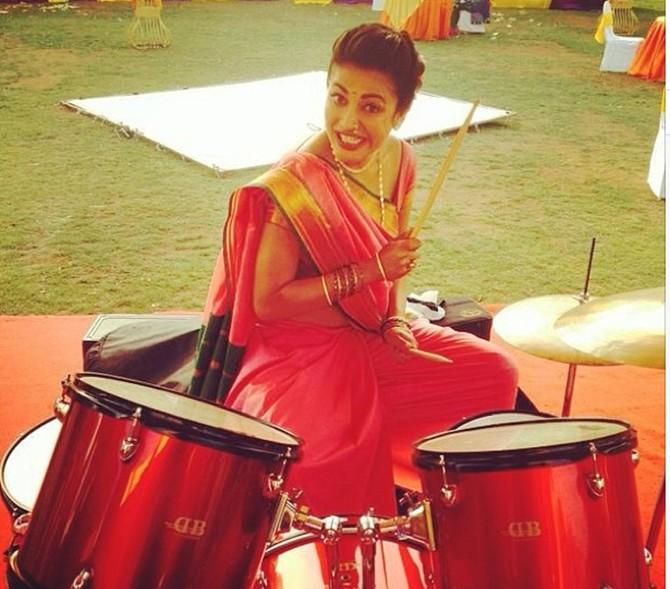 Photograph: Kind Courtesy Shruti Haasan/Instagram
"For actors," says Shruti, "social media is a driving force."
"Its positive aspect is that it connects people everywhere in the world. I focus only on its positives. Yes, there are some negatives and it depends on the individual. There should be a balance," she points out.
"I am pro-social media because I get a lot of love (from her followers). There is a block button for negative comments. It does not affect me."