Days after she promoted the film in Cannes, Shruti has bowed out of Sangamithra.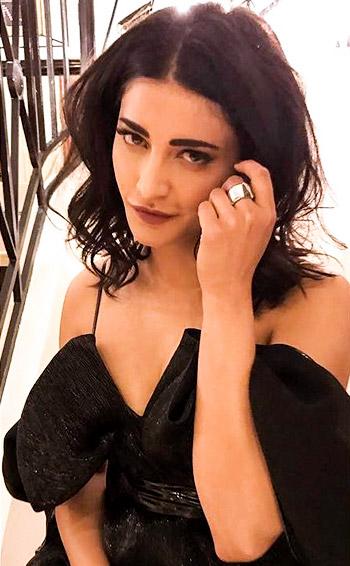 Cannes this year saw Shruti Haasan's red carpet debut.
Shruti traveled to the famed film festival to launch the first look for her new movie, Sangamithra along with the film's team.
Just days later, Shruti has opted out of Sangamithra.
'Shruti has, unfortunately, had to take a call not to be part of Sangamithra,' a statement from her spokesperson read.
'Knowing it was a massive undertaking and a long commitment spanning over two years, she knew the importance of her training, a comprehensive script and proper date calendar,' the statement added.
'Despite her enthusiasm and commitment to Sangamithra, she has had to give the film a miss since she had not received a proper bound script nor a proper date calendar,' the statement added.
Set in the 8th century, Sangamithra tells the story of the warrior princess Sangamithra -- a role Shruti was to play and for which she had begun combat training -- and her journey to save her kingdom.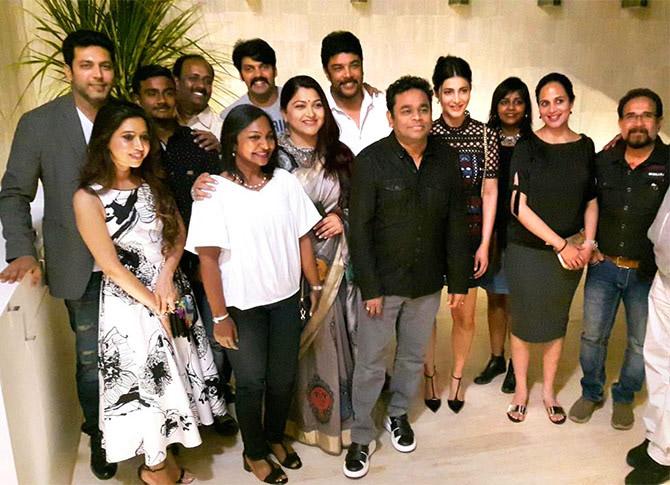 In a recent interview with PTI, Shruti had said her role in Sangamithra was going to be "physically very demanding for me."
"It is challenging, something that I have never done before. It is a fantasy epic film and it has a lot of layers."
Shruti is currently promoting Behen Hogi Teri, which releases on June 9.