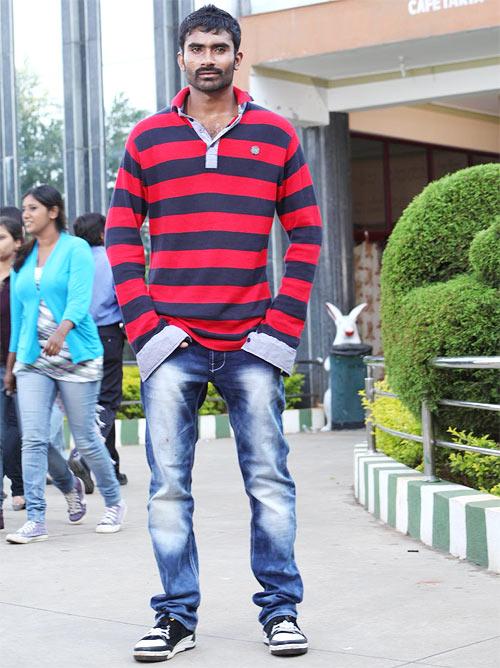 Three Kannada films -- Ambara, Khaidi and Crazy Star -- are releasing this Friday, November 15.

The most prominent among them is Ambara (Sky), with Yogish in the lead.

Ambara

Director: Sen Prakash

Cast: Yogish, Bhamaa, Tilak, Harish Raj, Jaijagadish, Sadhu Kokila

The film made news during the shooting when a member of the crew drowned in the river Ganga.

The film has been shot in Haridwar and Rishikesh where the river is in full flow.

Without giving away details about the film, director Sen Prakash says, "The
film has Yogish playing three roles, and sees his transformation amidst a love story that unfolds. He transitions from college student to job seeker to businessman. Bhamaa plays a local girl who falls in love with the hero."
Director Prakash says the film has been shot in Gangtok in Sikkim, Darjeeling, Indo-China border, Hyderabad, Bangalore and Mysore.
The film is directed by Sen Prakash and based on his screenplay. Nagaraj Kote and Yogesh have helped Prakash write the dialogues.
Abhiman Roy has composed the music for five numbers. Cinetex Suri is the cinematographer.
The film is produced by B R Anand Raj and co-produced by B H Raju.