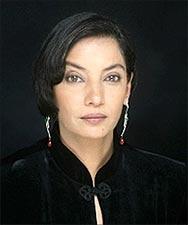 Shabana Azmi never worked with Yash Chopra but they shared a very warm relationship. She pays tribute to the late filmmaker here.

It is heartbreaking. Hamari hi nazar lag gayi. 

He just celebrated his 80th birthday with so much joie de vivre. I wrote him a note saying we want to watch 80 more films from you. Javed (Akhtar) and I last met him at Amitabh Bachchan's birthday and I repeated my message

and gave him a tight hug. He gave me his warm smile and walked up on stage to make a speech. He was a little under the weather but full of beans.

Any words describing him as a legend etc although true sound so trite, so ineffective, vacuous almost. He made cinema he believed in without compromise. Never an indecent word, never a lewd gesture, always guided by his own aesthetics. I believe his knowledge of Urdu heightened his sensitivity to beauty.

We never worked together but served on several committees and I found him warm, generous, funny and heavily into food! He would always know in which galli (street) of which city one could find the best chicken jalfrezie!