Would you dare to?
Some jazzy, some blingy, some bizarre, this would probably sum up Rakhi Sawant's wardrobe.
Rakhi has stayed in the news for reasons more than one -- here, we must salute her for being a rare actress who had the courage to speak out against the threats issued to Deepika Padukone in the wake of the Padmavati controversy.
Rakhi has often made heads turn and eyebrows soar with her choice of outfits.
Love them, hate them, but there is no way you can look past them.
Her party wear especially stands out.
Would you wear any of these?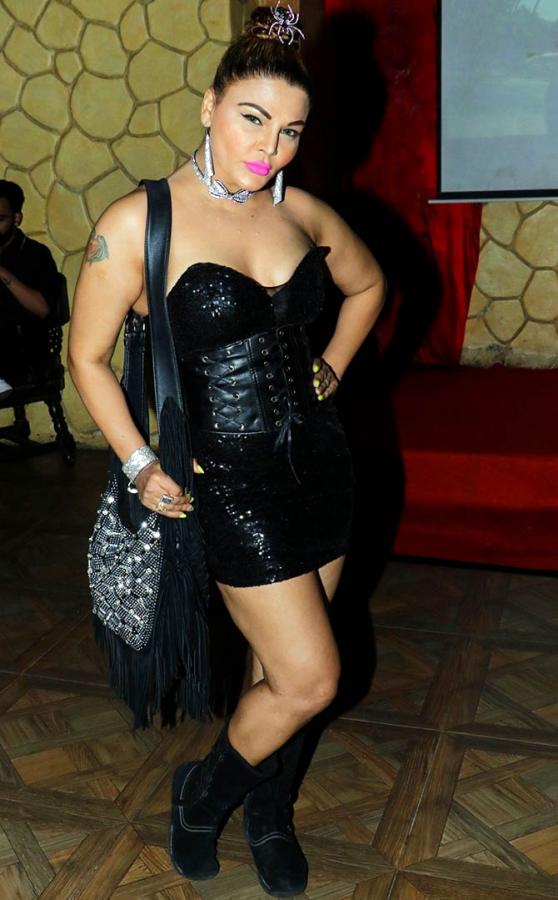 For actress Misti Mukherjee's birthday, Rakhi choose a black corset dress, paired it with silver ear-rings and a neck piece and black boots.
She completed her look with pink lips and a black and silver tasseled bag.
And oh, don't forget her spider-looking hair accessory on top of her bun!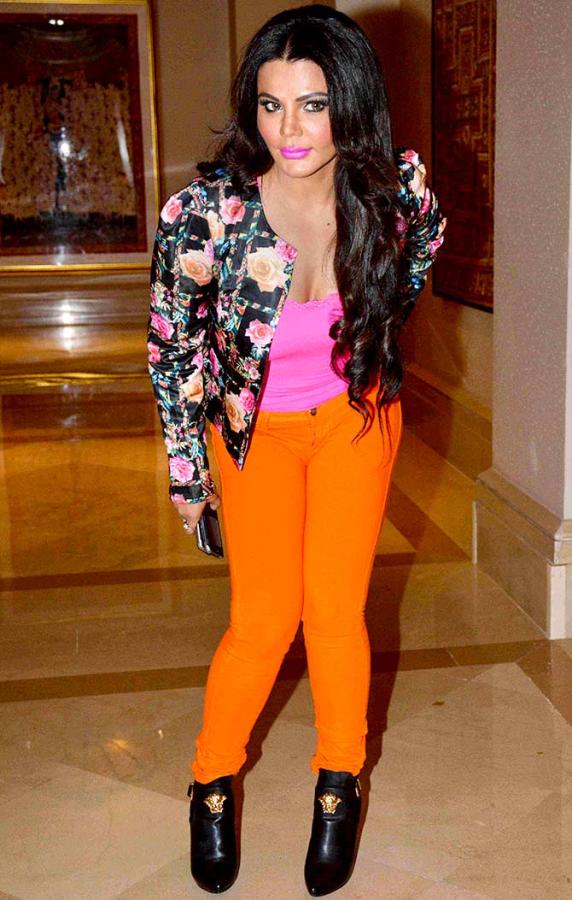 Photograph: Kind courtesy Rakhi Sawant/Instagram
Floral blazer, pink singlet, bright orange pants and black boots.
That's what Rakhi opted for the celebration of MSG 2: The Messenger's 'success' party.
That movie's lead actor -- the now disgraced Baba Ram Rahim -- may have approved.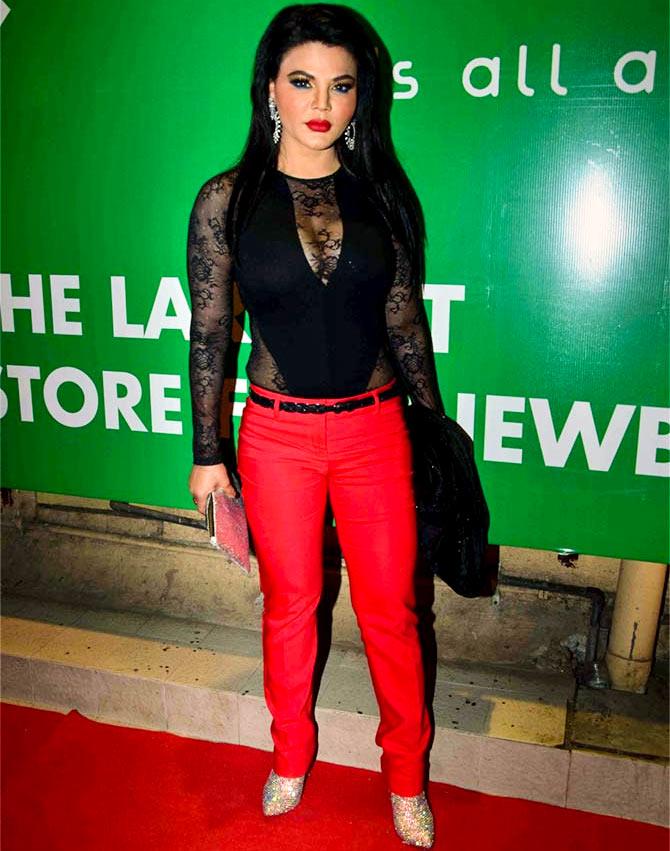 Photograph: Pradeep Bandekar
Learn how to repeat the boots with a different outfit, like how Rakhi did at the Meet Bros party.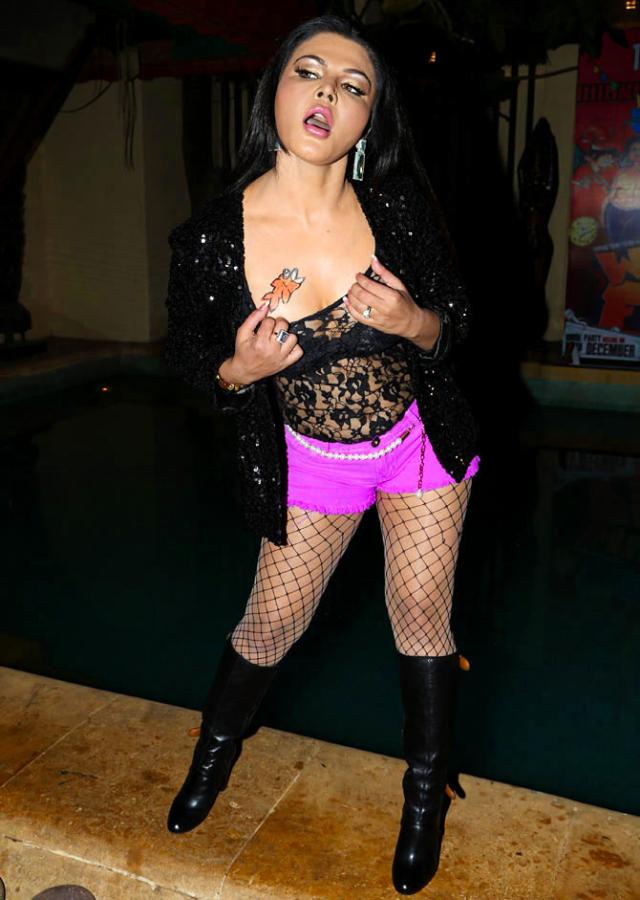 Photograph: Pradeep Bandekar
A net top, net stocking and high boots paired with a jhagmag black jacket, watta choice!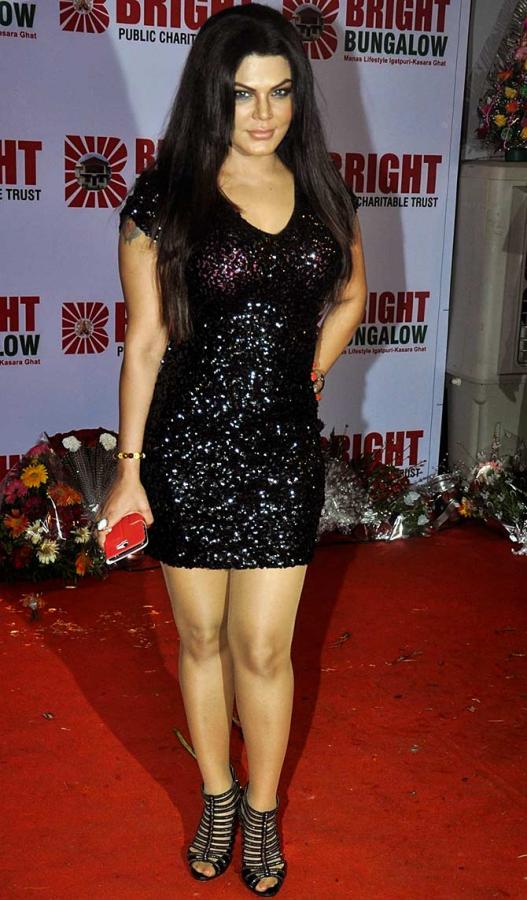 Photograph: Pradeep Bandekar
The safest option from the lot: A blingy black dress with black footwear.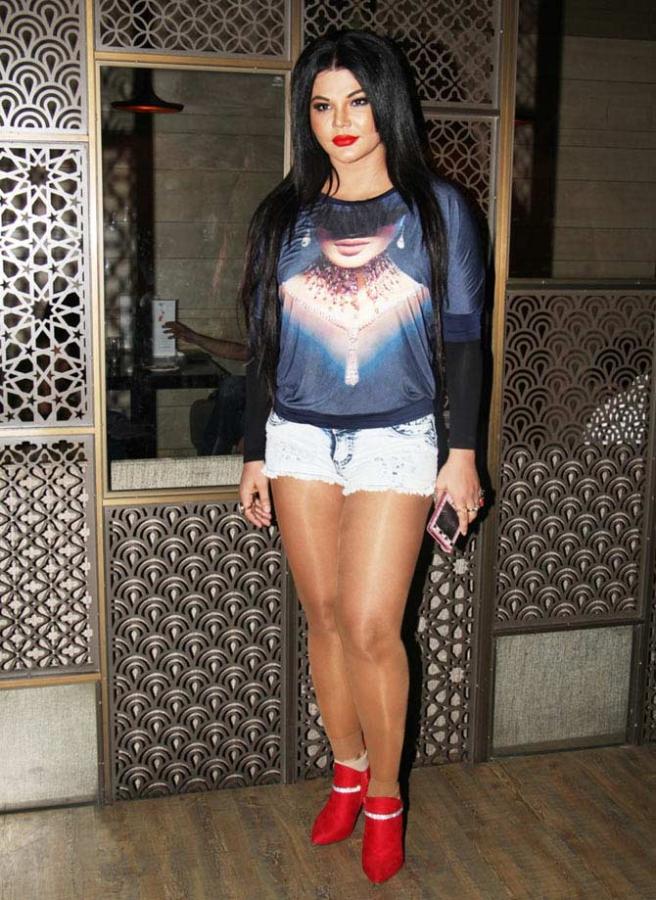 Looks like red boots are Rakhi's favourites! She wears this at the Indian Television Awards party.