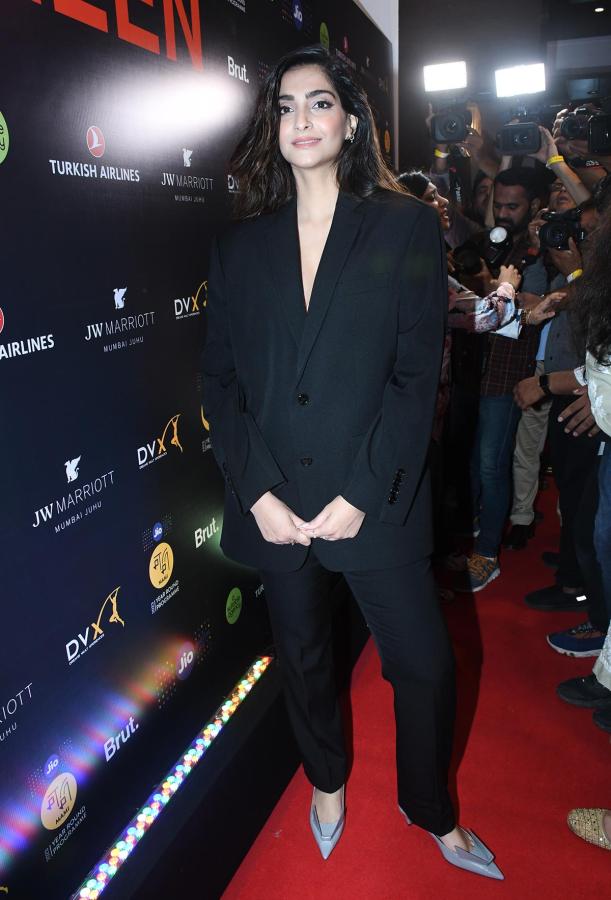 Sonam Kapoor feels film-makers prefer to cast her in girl-next-door parts rather than giving her a chance to star in movies that will need her to wear heavy costumes and jewellery.
At the Jio MAMI Mumbai Film Festival discussion on The Art of Costume Design: Celebrating The Book And The Legacy Of Bhanu Athaiya, Sonam -- known for her fashion choices off the screen -- said she feels boxed in the image of a simpleton in films.
"I have done period dramas but for some reason, every director -- even though I'm known for my clothes -- likes me in simple clothes and no make-up. I'm always (playing) the girl-next-door. I've never done a period film with jewellery and Indian clothes.
"(In films) I'm always wearing simple salwar kameez. So my dream is to do a period dramatic role one day," Sonam said, adding that she fulfills her desire to wear extravagant dresses on her red carpet appearances.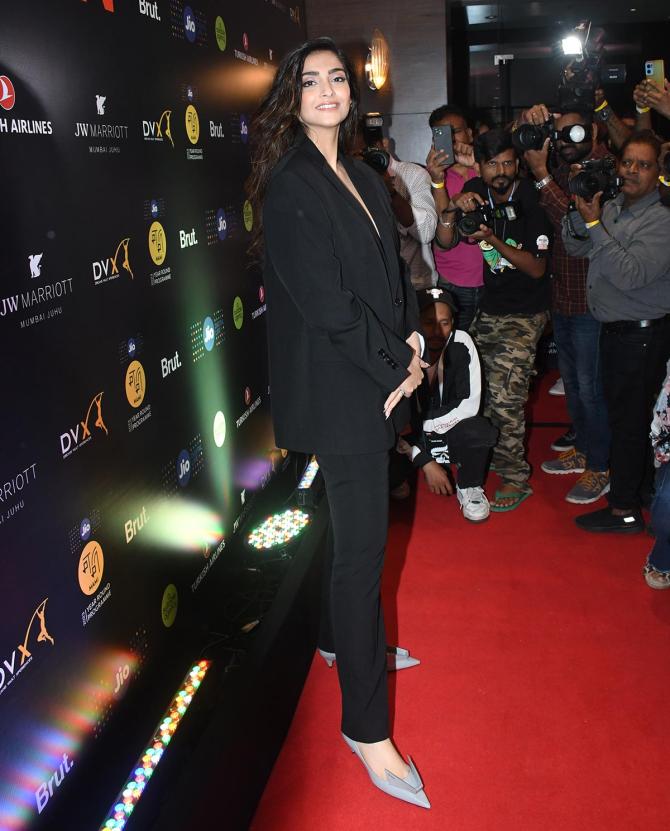 "Cinema and films have a huge impact on how people dress. With her designs, Bhanu Athaiya created so many trends. With Sadhnaji, the short kurtas and tight churidars, which only Sadhnaji could wear... It was so significant that when you think of that era you think of that outfit."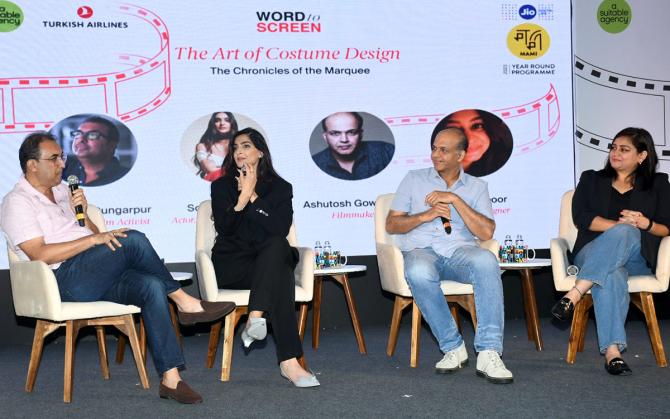 Director Ashutosh Gowariker, who was also part of the panel, fondly remembered his experience of working with Athaiya, India's first Oscar winner for her work in Richard Attenborough's Gandhi, on two of his films: Lagaan (2001) and Swades(2004).
The director said he was in awe of the costume designer's 'meticulousness' and 'eye for detail'.
"In Swades, we had a Ram Leela song and in that, the colour of the sari that Sita was wearing was so very important to her. She found the right colour. Even the look of Mohan Bhargav (played by Shah Rukh Khan), the kind of shirts he wears, she would herself go out and do things, and not rely on a research team or an assistant to get the job done.
"That is something that has stuck with me. I remember her to be most hard working and soft-spoken. The only complaint I have against her is that she never gave me the sketches she made for my films. I had been telling her to let me take a photo copy of it but she did not let me."
Gowariker revealed he had pursued Athaiya to do the costumes for his 2008 historical, Jodha Akbar.
"Despite my persistence and trying to request her, she had to pass on it. So Jodha Akbar costumes were done by Neeta Lulla. In her book, she praised the design, jewellery and the whole wardrobe of Jodha Akbar. That was a graceful thing to do -- to appreciate it in her own book," he said.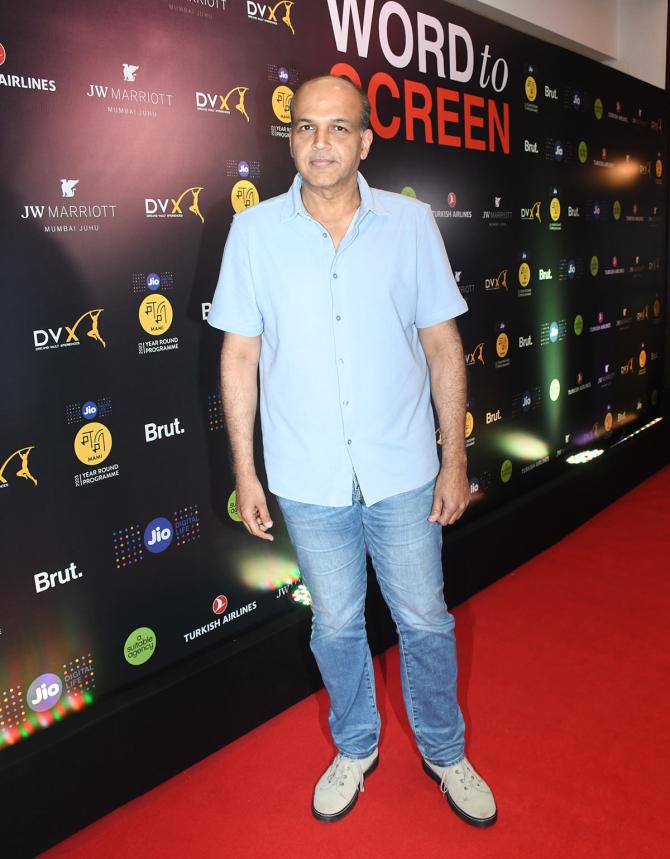 Athaiya passed away in 2020 at age 91.
The event was attended by Athaiya's daughter Radhika, who praised her mother's passion for art.
"She ate, lived and breathed art. This was her passion. She was able to give the focus because she single-handedly did the costumes," Radhika said.
"She made sketches and invariably, it would be the first sketch that would get approved, whether it was with Raj Kapoorji (or any other director)."
The Jio MAMI Mumbai Film Festival will take place from October 27 to November 5 in Mumbai.