'I spoke to Maharani Padmini of Jaipur.'
'She said there was basically one problematic point in the trailer,' Simi Garewal tells Subhash K Jha.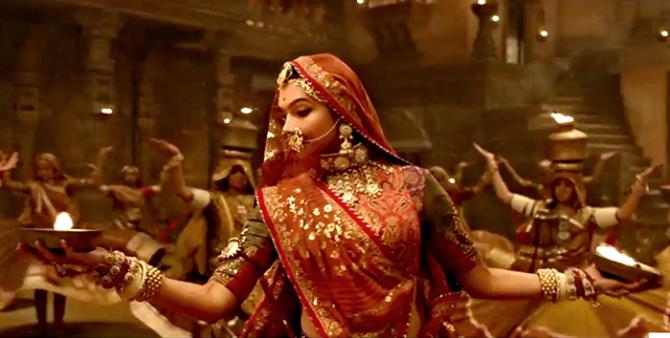 After the release of Sanjay Leela Bhansali's epic Padmavati was postponed, there now seems to be a ray of hope.
Simi Garewal, a self-proclaimed fan of Bhansali's cinema, has stepped forward to mediate with the influential Maharani Padmini of Jaipur, on behalf of the Padmavati team.
Informed sources tell us that Simi, a long-standing friend of the maharani, took it on herself to broker peace for Bhansali.
The results are very encouraging.
The Karni Sena, which is quite deferential to the maharani, is expected to be summoned for peace talks.
The maharani has only expressed misgivings about Rani Padmavati shown dancing in the Ghoomar song.
In a conversation that lasted nearly an hour, the maharani told Simi that the Ghoomar did not exist during Rani Padmavati's time and even if artistic licence permitted such liberties for the sake of artistic gratification, Rajastani royalty would not dance in public as shown in the film.
"Like everyone who cares for Sanjay Bhansali's cinema, and I care deeply," Simi says. "I spoke to the maharani. She exercises tremendous clout over cultural developments in Jaipur. She said there was basically one problematic point in the trailer and that was the Ghoomar. There is no other problem."
Simi now intends to organise a meeting between Maharani Padmini and Bhansali.
Bhansali, who has met the maharani before, is expected to discuss the film with the maharani who will also be shown the film at a private screening.
"Once the maharani approves, the protests will automatically die down," Simi says, hopefully.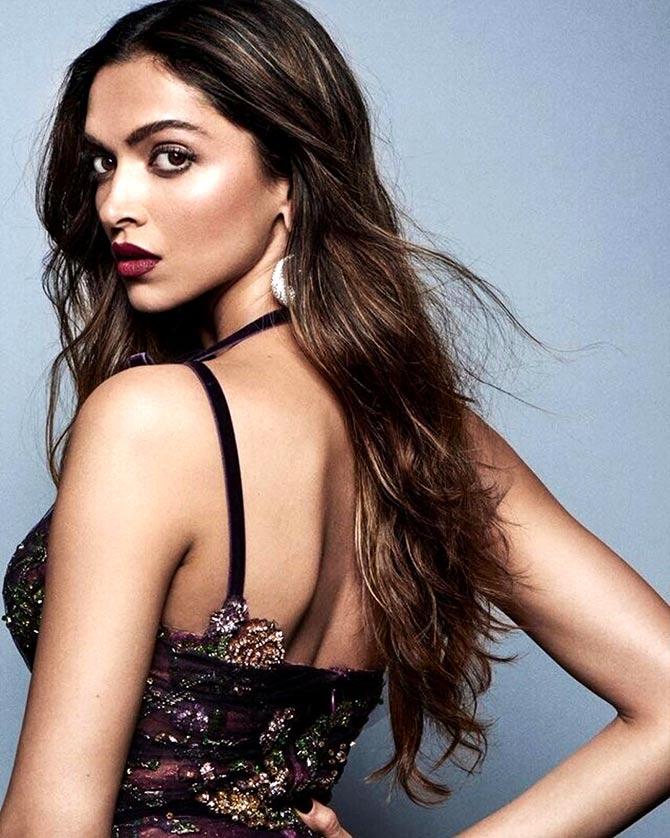 Meanwhile, Deepika Padukone has opted out of next week's Global Entrepreneurship Summit 2017 in Hyderabad. Ivanka Trump Kushner -- US President Donald Trump's elder daughter -- is leading the US delegation.
Deepika did not opt out because of the death threats issued against her.
Nor did her family forbid her from putting herself in a vulnerable position.
On the contrary, her parents Ujwala and Prakash Padukone have been supportive as always, encouraging Deepika to fly to Hyderabad and have her say.
Prakash Padukone is, of course, the first Indian to win the prestigious All England badminton title.
But Viacom 18 Motion Pictures, Padmavati's producers, asked Deepika not to go.
Says a source, "Deepika had her speech and clothes ready. She was ready to fly. But her producers advised her against it. Though her security has been beefed up, the producers don't want to take any chances."
"They don't want to put in her in a vulnerable situation. There will be no more Padmavati media events until the new release date is announced."