Oviya swears she won't return to the Bigg Boss house, but in showbiz anything can happen.
A Ganesh Nadar meets some of her fans.
Photograph: Kind courtesy Oviya/Twitter
It has been weeks since Oviya quit the Tamil version of Bigg Boss, hosted by Kamal Hassan.
But her popularity shows no signs of dying down.
Her fans call themselves Oviya's Army.
She has inspired fan-made videos and tee-shirts.
Now, Anirudh Ravichander, the music director who gave us Kolaveri Di, has -- with composer Yuvan Shankar Raja -- come up with a song, Shut up pannunga.
Inspired by her favourite phrase on the show, 'Neenga shut up pannunga', the song will be seen in the film, Balloon.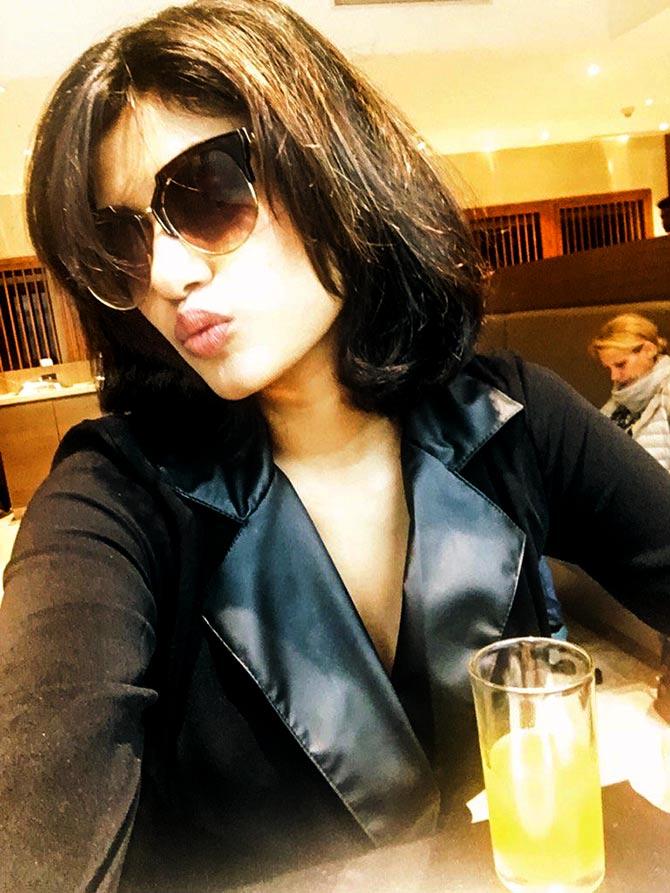 Photograph: Kind courtesy Oviya/Twitter
Bigg Boss, which is airing in Tamil for the first time, has grabbed eyeballs by maintaining its controversial, voyeuristic avatar.
And Oviya, who has been clinging onto the fringes of Tamil filmdom, has been one of the show's stars.
Saroja Mohanram, a 57-year-old housewife from Adyar, Chennai, and a big fan of the show, says, "It is her don't-care attitude that I love. She didn't let anyone get her goat."
"The others in the house are always bitching or fighting or arguing; she ignored all of it and stayed in her own world," adds Saroja.
"She would just walk off when people tried to antagonise her. As a result, the house folk who were trying their best to make her angry or at least irritable, hated her."
"This turned public opinion in her favour; they loved her charming way of totally ignoring everyone and doing exactly what she pleased," Saroja says.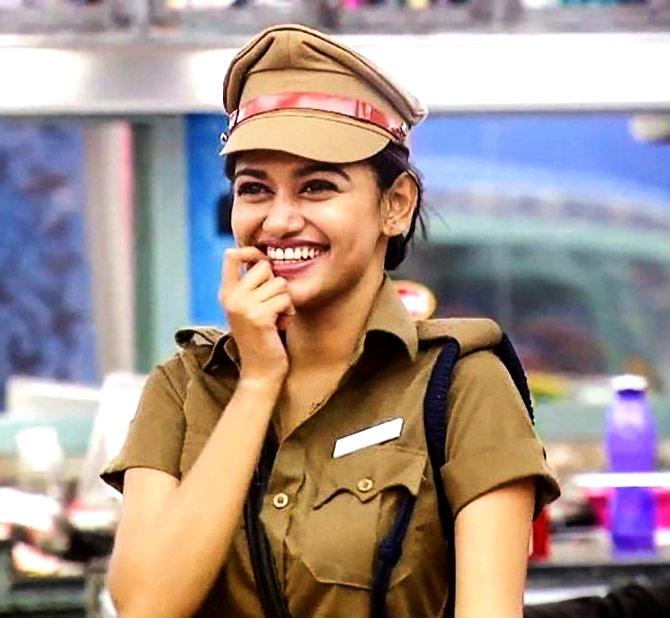 Like Saroja, R Nandini, a Class 7 student, likes Oviya because "she never fights with anyone while everyone else in the house is arguing the whole day."
Lakshmi Narayan, a 38-year-old housemaid from Thiruvanmiyur, says Oviya is "good looking and honest. She never bad mouths the other participants or responds to their barbs. She is happy in her own world and does the work she has to do without looking for help. I love her independence."
"She's cool," adds Class 9 student R Shivani.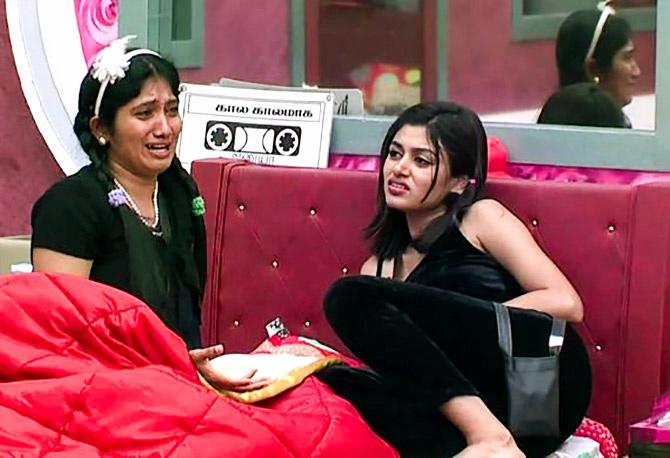 K R Mohanram, 67, a landlord in Adyar, says, "In that house, even the men gossip. But she did not, which is good."
"I got irritated with her only once. Bigg Boss had told her to bring Julie (above) to the red carpet. Now, Julie and she are like the cat and the mouse; they don't like each other."
"Julie did not want to come on the red carpet and Oviya tried to drag her. I did not like this; neither did the other inmates as she could have hurt Julie. Apart from that one incident," says Mohanram, "she was the best and most popular person in the house."
A Anuradha, a 43-year-old teacher from Velachery, attributes Oviya's appeal to the fact that "she is the youngest person on the show. She dances very well. Unlike the others, she does not behaves like a bitch."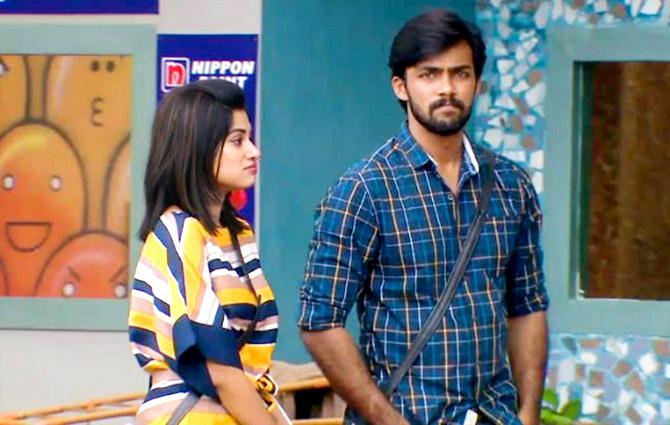 Saroja analyses the reasons for Oviya's exit. "She was in love with Aarav (above). He was friendly towards her in the beginning but later began ignoring her."
"This upset her very much and she became violent. The other housemates, who were looking for an excuse to get rid of her, pretended they were scared of her."
"They kept nominating her for elimination every week, but the public kept saving her. Finally the public realised she was better off outside the house and stopped saving her."
"Now Bigg Boss wants to know who we would like to have back. The guy, who caused her nervous breakdown, is still inside. As long as he is inside, we don't want her back," says Saroja.
"Once he leaves, we will ask for Oviya to come back."
Glimpses of Oviya in the Bigg Boss house.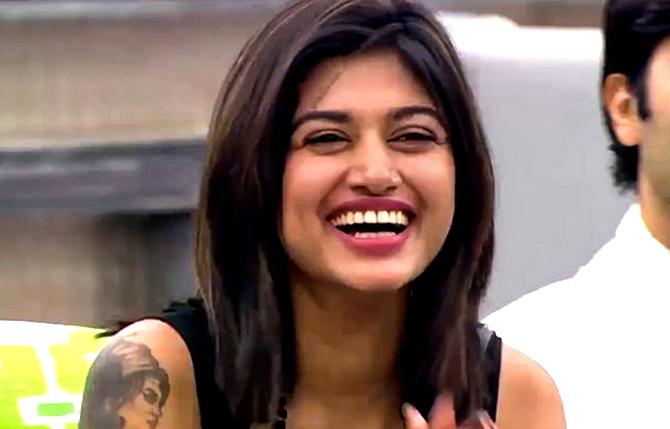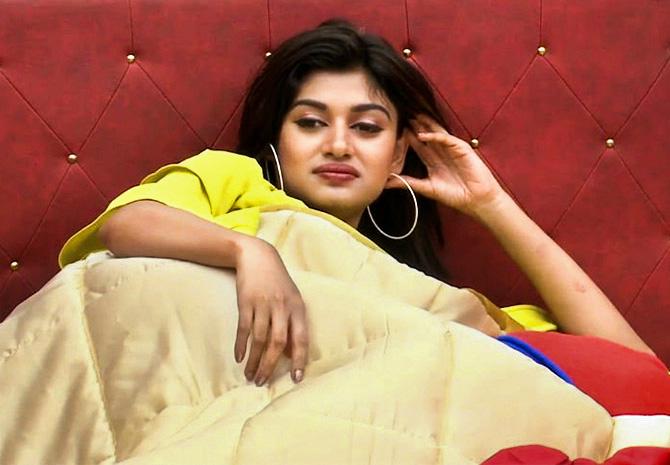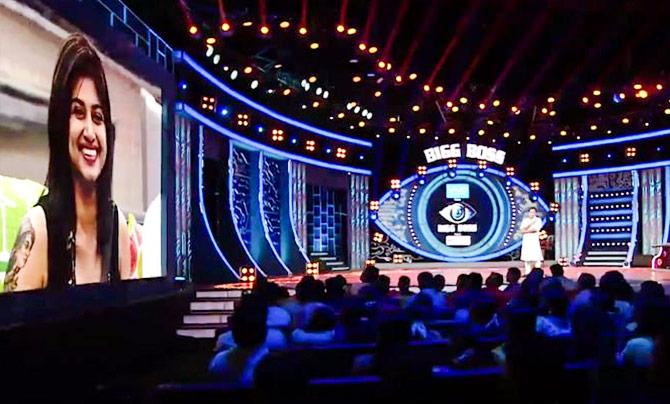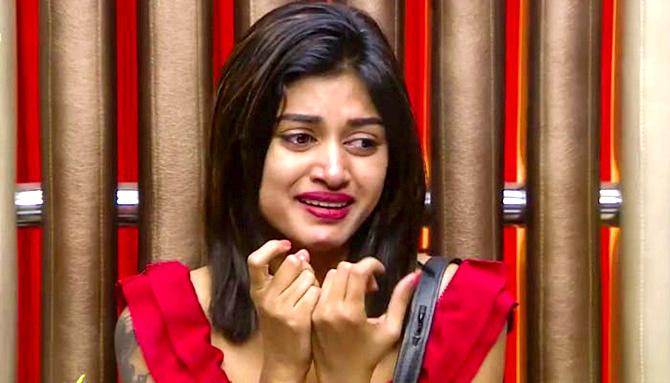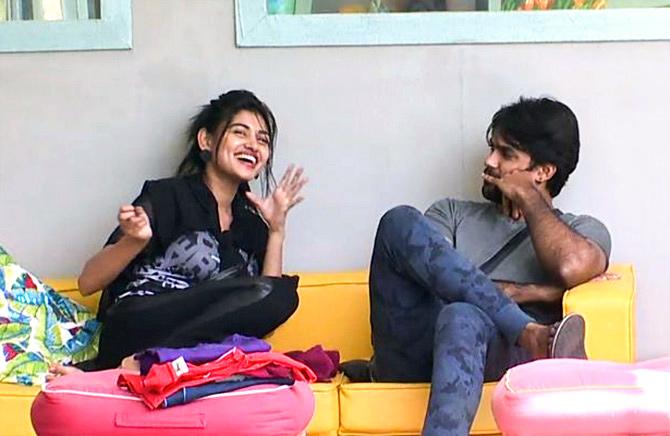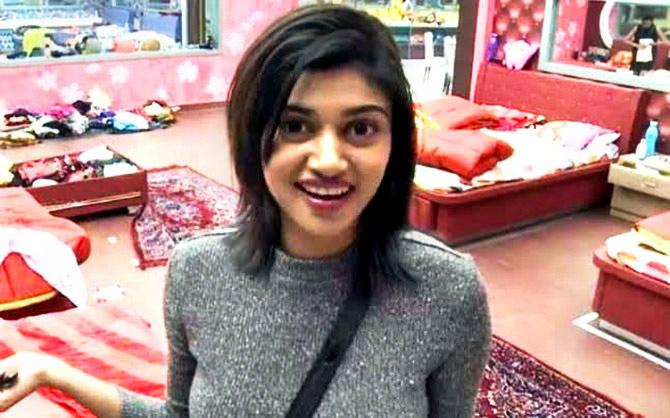 Oviya's Filmography