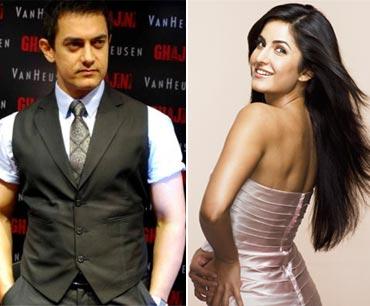 After months of denying and beating around the bush by both the parties, Yash Raj Films has finally confirmed that Katrina Kaif will play the female lead opposite Aamir Khan in Dhoom 3.

The production house zeroed in on Katrina after many rounds of searching for a fresh face and apparently decided that no one else could generate the kind of interest that Katrina's association with the film would.

While the production house seems to be very sure about this unlikely pairing, we have our dilemmas.
How will the towering Katrina Kaif look opposite Aamir? Vote here!