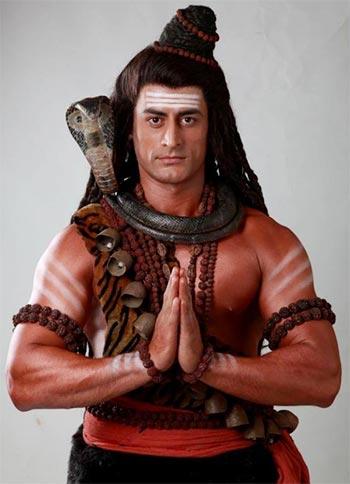 'It was a lifetime opportunity for an actor to get such a vast platform and play the sexiest and most powerful God.'

Mohit Raina's life admittedly changed when the titular role in Devon Ke Dev... Mahadev came his way.
After a three-year run, Life OK's hugely popular show Devon Ke Dev... Mahadev will go off air on December 14.
The drama series, based on the legends of Lord Shiva, will be replaced by the mythological thriller Mahakumbh, set in Benaras.

The concluding episode of Devon Ke Dev Mahadev will see Mahadev, played by Mohit Raina, return to Kailash Parbat, leaving the materialistic world behind.
Raina talks to Rajul Hegde/ Rediff.com about the role that made him a household name, and life after Mahadev.
Will you miss acting in Devon Ke Dev... Mahadev, which made you so popular?
Definitely. I am going to miss being Shiva. It has been part of my life for three years.
It was a lifetime opportunity for an actor to get such a vast platform and play the sexiest and most powerful God.
The response has been amazing. We thought it would be a six month series. I never expected it to go on for so long.
When I look back, I feel relieved and happy that I could fulfill the huge responsibility that was given to me.

How much has playing the character of Shiva changed you as a person?
Being a Kashmiri Brahmin, I have always been close to Shiva. After doing such a vast series, I feel closer and more attached to him. I feel his hand is on me.
What was the most challenging part of the show?
It was a fine journey until Lord Shiva got married.

It was challenging for me to establish how his relationship would be with his daughter and two sons.
Since he was the most powerful god, he had to balance his love between his devotees and his family. That was very challenging for me.

You became popular within a few months of playing the character. Was it difficult to switch off?

Honestly, I didn't know I was that popular.
I didn't even have my phone with me when I was shooting for Mahadev.

I was completely dedicated to it and told my stylist to give me at least one pocket in Lord Shiva's costume so that I could keep my phone.
The shooting location was in Naigaon (on the outskirts of Mumbai) for 18-20 hours (a day), and the network was quite bad.
The first time I got to know (about my popularity) was in Haridwar, two years ago, during the Ganga Mahotsav.
With the kind of love showered on us, I realised that people have definitely accepted this character. That was a great feeling.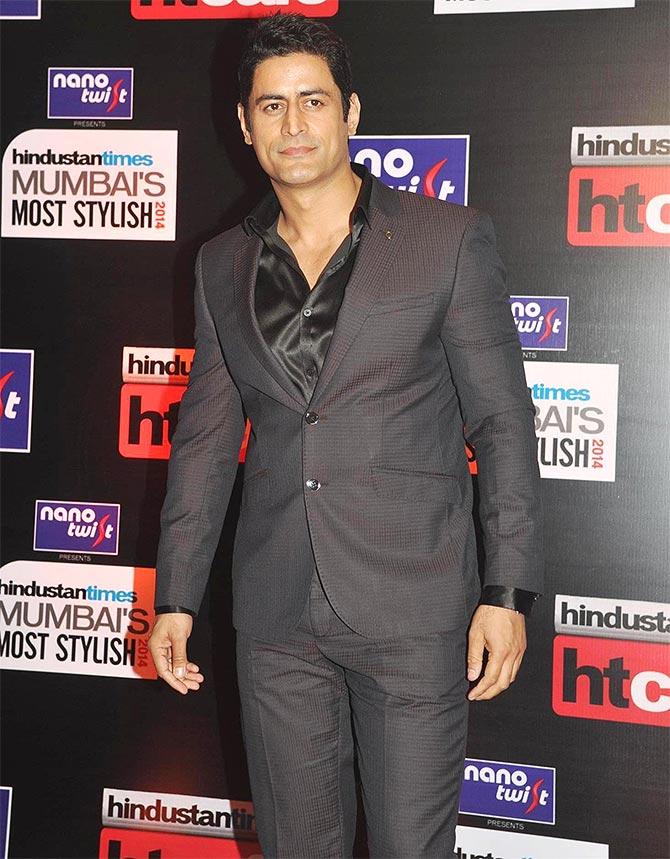 Image: Mohit Raina. Photograph: Abhijit Mhamunkar
The show's ratings have gone down in the last few months. Is that one of the reasons for ending it?
We have covered all the stories and chapters of Lord Shiva narrated in the Shiv Maha Puran.
There were certain stories that didn't connect that well with viewers.

Any anecdotes about your fan following?
There have been loads of fans and every age group has a different way of expressing their love.
I have around 400-500 Shivalingas given by my fans. I have preserved them and eventually, want to do something about it. That is the kind of love the people have for me.
Do you want to do films now?
I get calls and I have met a lot of people. I always told them that my first priority was Mahadev.
Right now, I want to spend some time with my family, which I haven't done for the longest time.
I also want to visit my hometown in Kashmir.
I want to reinvent myself and see where I stand and what is on offer.
I know there are lots of expectations from me. Let's see what will fall into my kitty.

Would you play another mythological role?
I am ready. Is there anybody bigger than Shiva? I don't think so.
I have already played a supreme power so, after that, if they come up with something with a great concept or a character of a god who is superior to him, I will think about it.

There are rumours that you are ready to participate in dance reality shows like Jhalak Dikhhla Jaa or Nach Baliye.
No, that's not true. I am a private person, not a 'reality' person. I don't connect with reality shows.
I am a creative person and happy in my zone.

You did a few television shows and a film before Devon Ke… but the character of Shiva completely changed your image.
I guess I have just been blessed by Lord Shiva. I can't say anything more than that.
I guess I was the chosen one because I was not even here (in Mumbai) when I was offered this role.
When I got a call from the makers, I said I can't come because I am in my hometown (smiles).

You have reportedly got a lot of marriage proposals?
Trust me, not even one; that's only speculation.
Till the time I don't become a human being, they are not going to accept me. For that, I guess first I have to show my real self (smiles).
What about your link-up reports with actress Mouni Roy?
I have always said that I am a private person and I want people to respect my privacy. As far as Mouni is concerned, it's been blown out of proportion.