Is Varun running from the law? Naah!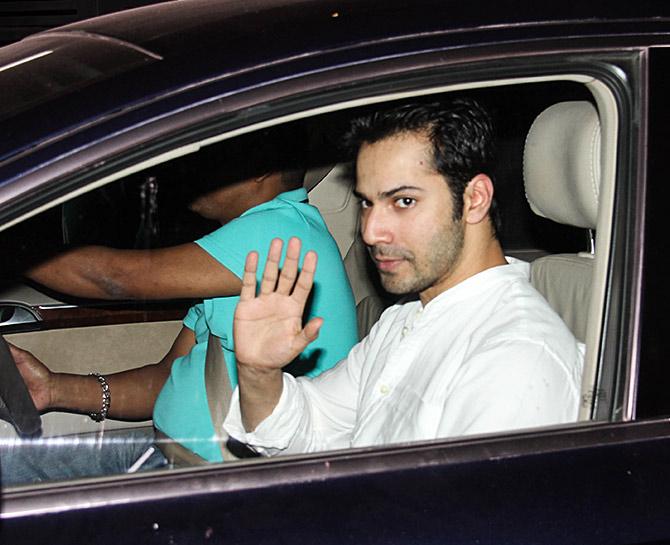 Photograph: Pradeep Bandekar
The Mumbai Police called out to Varun Dhawan for flouting traffic rules by taking a selfie with a fan.
They shared a picture on their Twitter handle, which shows Varun leaning out of his car to take a selfie with a fan.
The fan is sitting in an autorickshaw, next to his car. From the picture, which was taken by Mid-Day photographer Satej Shinde, it seems that the actor is not wearing a seat belt.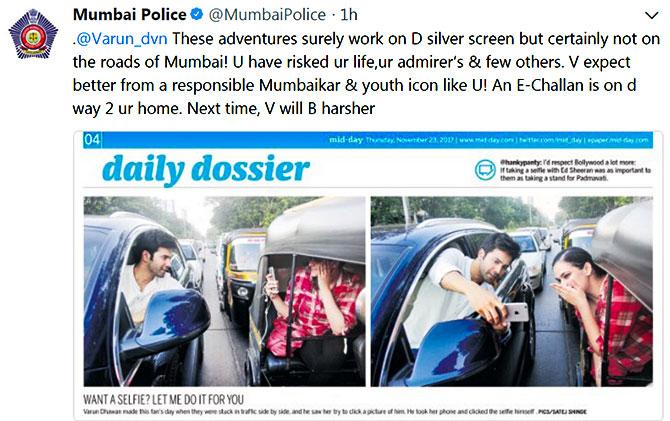 The Mumbai Police tweeted the picture with a reprimand: 'These adventures surely work on D silver screen but certainly not on the roads of Mumbai! U have risked ur life, ur admirer's & few others. V expect better from a responsible Mumbaikar & youth icon like U! An E-Challan is on d way 2 ur home. Next time, V will B harsher.'
Varun promptly posted a reply: 'My apologies. Our cars weren't moving since we were at a traffic signal and I didn't want to hurt the sentiment of a fan but next time I'll keep safety in mind and won't encourage this.'
We all learn lessons on Mumbai's roads, don't we?