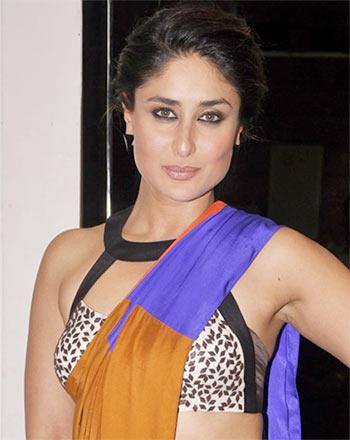 Much has been reported about Kareena Kapoor's walk-out from Raj Kumar Gupta's new film Section 84.
While sources close to the project say Kareena demanded too many changes in the script, the actress herself has a different story to tell.
"From the very beginning I made it clear that I was not happy with several things in the script.

"The director promised to come back with changes. However I was still not convinced even after he made the changes. So I thought it was better to opt out. I had been patient. I gave the script several chances.

"It didn't work for me," the Bajrangi Bhaijaan star explains, adding, "At this stage of my career I don't want to do films that I'm not sure of."
Raj Kumar Gupta, on the other hand, chose not to comment.

It will be difficult for the director to find a replacement for Kareena after she was nearly finalised for the film, especially after the debacle of his last film Ghanchakkar.