'When Biriyaani reached theatres, the theatre staff decided to act as a super censor board.'
'They watched the movie and decided that this movie is not morally correct for viewers.'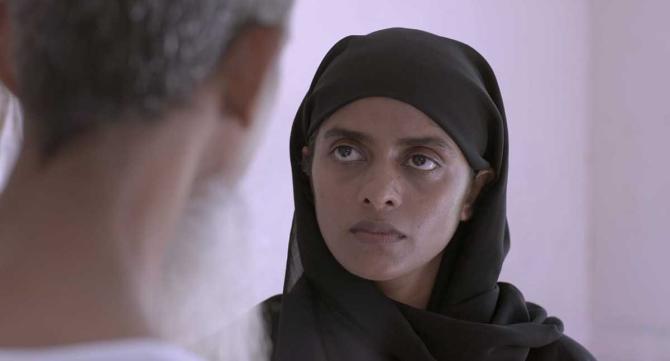 Malayalam film-maker Sajin Baabu's new film Biriyaani has stunned movie audiences all over the world.
The 35-year old director tells Subhash K Jha, "The surroundings and women you see in the movie are very close to what I've experienced in life. I have talked to many women who live in these conditions to gather a clear understanding of their life."
How was Biriyaani born?
Biriyaani was something I wanted to do as my first movie.
The surroundings and women you see in the movie are very close to what I've experienced in life.
I have talked to many women who live in these conditions to gather a clear understanding of their life.
Many might wonder whether these things happen in this 21st century but my protagonist Khadeeja is very real.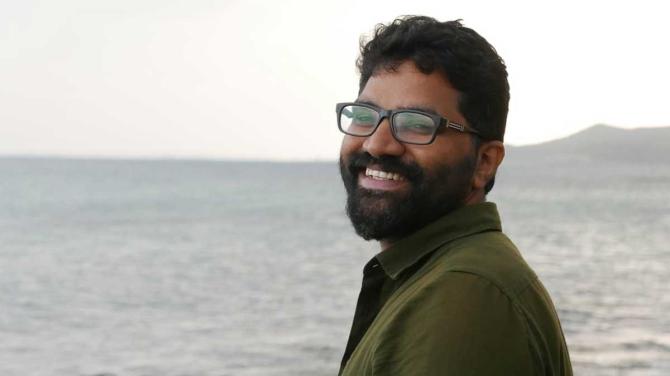 The sex in the film is extremely brutal.
That brutality is something that exists in real life.
The sexual scenes were created after in-depth discussions with different people.
We kept the lighting and camera movements in a way that it capture visuals in a realistic manner, rather than an erotic way.
We were concerned with making sure we got it right.
In only that way could we get the scenes apt to the script.
We wanted those sex scenes to be just like any other scenes in the movie, showcasing real life.
Was it difficult to convince Kani Kusruti to agree to do this tough role, which required her to expose the character emotionally and physically?
Kani is an activist as well.
She has strong political views on acting and uses her body to express herself.
The only convincing needed was for her to accept this script and the role of Khadeeja.
How difficult was it for you to get the censor board to pass the film?
It was actually easier than I thought.
It took a few hours of argument with the members but I was satisfied with their final decision -- particularly one of the members, Shajahan sir, supported my views on how this film needed to look and feel.
The censor board approved of the film with a few cuts of close shots of the circumcision scene and the goat slaughter.
Also, the nudity was to be blurred.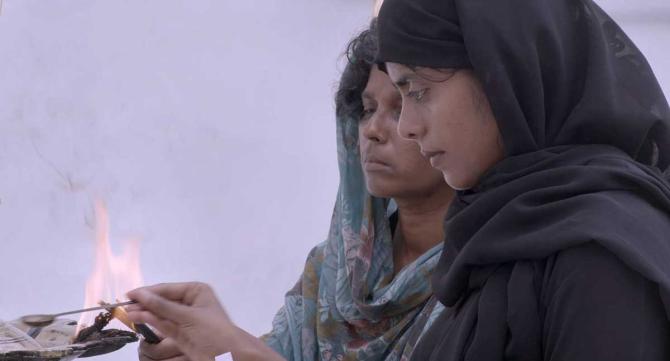 How important is censorship in India?
I believe we do not need censorship in India.
The only thing that's needed is appropriate age restrictions for the content or rating and warning of the content just like it's given in Netflix or such platforms.
In this digital age, everyone has access to different content through WhatsApp or YouTube.
People are videotaping everything and sharing it across these media.
That includes content that is far more sexually explicit or violent than what we usually see in movies.
So we do not need a special censorship just for movies.
I believe you had a tough time releasing Biriyaani in theatres?
We released Biriyaani in theatres across Kerala after a few weeks of its screening at the IFFK (International Film Festival Of Kerala).
At the festival, the movie was houseful for every screening.
Many people couldn't watch it as the seats were full within minutes after the booking was started.
What happened when the film released in movie theatres?
When Biriyaani reached theatres, the theatre staff decided to act as a super censor board.
They watched the movie before the actual show, and reached a conclusion that this movie is not morally correct for the viewers who came asking for the tickets.
They started telling people to choose another movie to watch, got rid of the movie posters from the premises and when we inquired, the theatre staff admitted that the explicit scenes were a problem for them.
Around 12 theatres backed out from screening it.
Of course, there were also theatres that supported the screening of this movie.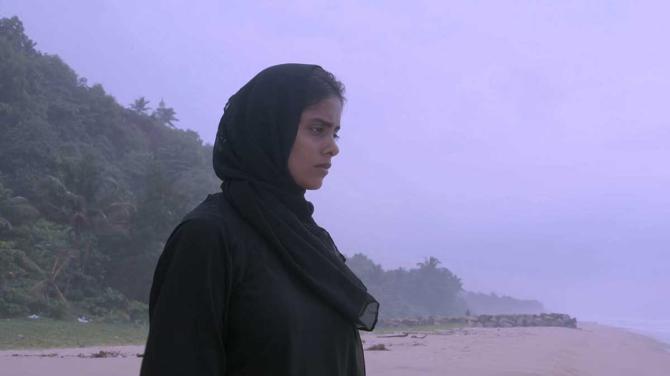 Do you think audiences in India need to grow up?
I'd definitely wish that the audience of Kerala mature.
There are a large number of people who welcome sexual scenes or content if it is in a foreign movie but they can't accept this in a regional movie.
That attitude of hypocrisy has to change.
Your film addresses the plight of families where an individual is accused of radicalisation. How much research did you undertake on the topic?
My research focused on those families, who were dragged into a public space when one of their family members got accused of such radical activities.
Whether the news regarding their involvement in terrorism is true or not, what happens to those family members who get exposed through media was my primary concern. And what I found is more or less similar to what you can watch in Biriyaani.
These family members are ostracised in a very covert manner by the people around them.
Tell me about your genesis as a film-maker.
I always loved watching movies as a child, but my family was never in a position to support even the ticket price.
We did not have a TV either.
Growing up, I watched commercial movies in theatres.
I had to go without my parents' permission, bunking school.
I did chores at home to save up money for the ticket.
Then?
Once I reached Trivandrum for my college education, I got introduced to an entirely different spectrum of movies through IFFK and that was just the beginning for me.
I started learning everything I could about cinema.
I started with making campus movies and docu-fictions before debuting with Unto The Dust at the age of 26.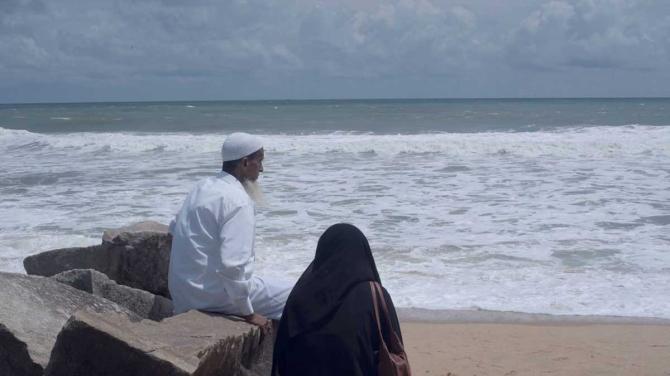 Why so dark, so despondent? Can you direct a comedy?
I have always tried to show life through my cinema, maybe that's why it comes out as dark or forbidden.
But there was no conscious effort behind it.
What next?
I have a few ideas and two scripts ready to be filmed.
Discussions are going on; we may start shooting as the monsoon begins, in June.
Your film has put a lot of people off biryani. Do you plead guilty?
Not at all. My family and I have biryani almost every day for lunch.
We have a very famous Malabar biryani here.
If you come down to Kerala, I will treat you to this delicacy. I promise you wouldn't be put off by biryani anymore.
Feature Presentation: Ashish Narsale/Rediff.com