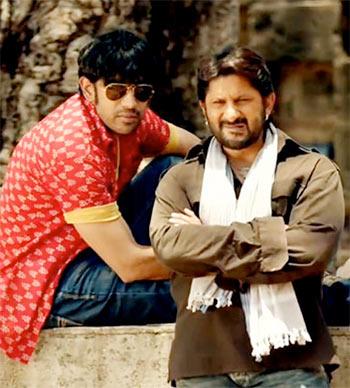 Arshad Warsi plays best with his male costars. Which jodi do you like best?
Unlike most actors, Arshad Warsi's career has consisted mostly of two-hero films -- or at least those are the films we remember most.
A solid actor, Warsi's great at reacting to other actors and at improvising with them, which is why he makes the moments and movies work.

We rate Warsi's best tag-team partners and ask you to vote for a favourite at the end.


Amit Sadh
Image: Arshad Warsi with Amit Sadh in Guddu Rangeela
Amit Sadh is a pretty solid actor and rocked his challenging role in Kai Po Che. He's someone Warsi can play off well.
Raja Sen's Rating:

Sanjay Dutt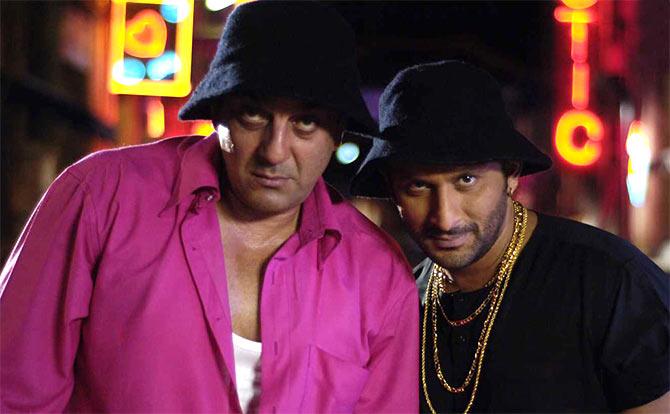 Image: Arshad Warsi with Snajay Dutt in Munnabhai MBBS

Is there a more heartwrenching moment of bromance than when Munna slaps Circuit in Lage Raho Munna Bhai?

Dutt and Warsi might have done crappy films like Anthony Kaun Hai, but all is rightly eclipsed by their classic chemistry in Raju Hirani's Munna Bhai series.
Raja Sen's Rating:

Jackky Bhagnani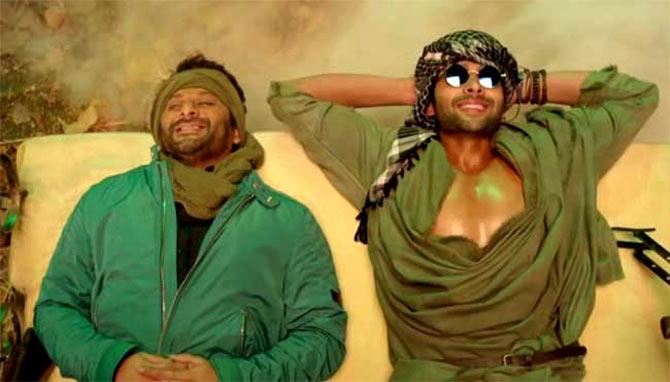 Image: Arshad Warsi with Jackky Bhagnani in Welcome To Karachi

There are some performers who lift even average actors, and Warsi -- who is a team-player above all else -- bolstered Jackky Bhagnani's work in Welcome 2 Karachi to such an extent that Bhagnani actually came off tolerable.
But is this a classic pair? No chance.
Raja Sen's Rating:


Naseeruddin Shah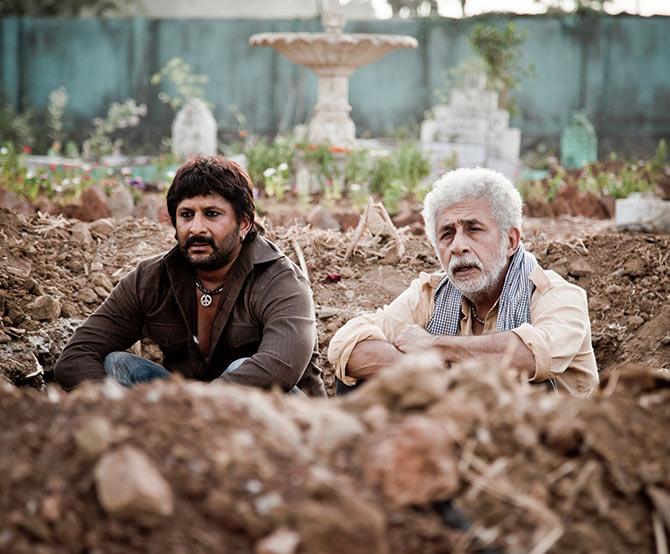 Image: Arshad Warsi with Naseeruddin Shah in Ishqiya

Abhishek Chaubey's Ishqiya films put together the unlikely pair of a scheming uncle and nephew, and they're hilarious, a sleazy-desi version of Asterix and Obelix.
In those films, Naseer looks like he's having the most fun he's had in ages, and Warsi rocks his vulgar-but-lovable part.
Awesome stuff.
Raja Sen's Rating:


Mukul Dev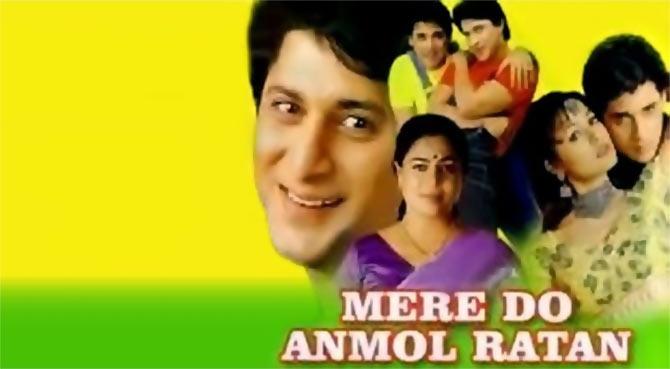 Image: Arshad Warsi, Mukul Dev, Namrata Shirodkar and Reema Lagoo on the poster of Mere Do Anmol Ratan
Warsi and Mukul Dev have worked together in Mujhe Meri Biwi Se Bachaao and Mere Do Anmol Ratan, films that are so forgettable that their names drudge up only memories of the mediocre songs they've been named after.
Pass.
Raja Sen's Rating:


Chandrachur Singh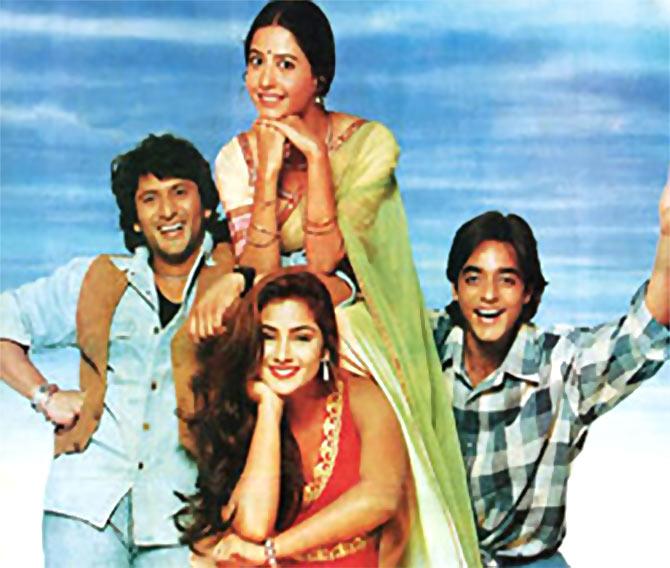 Image: Arshad Warsi, Simran, Chadrachur Singh, Simran in Tere Mere Sapne
Ah, the original twosome.

Singh and Warsi were discovered together by an ABCL talent hunt and the first thing they did together -- Tere Mere Sapne, in 1996 -- was frothy fun because of how well the two of them gelled.
Singh has all but vanished now but a couple of years ago he paired up with Warsi again in the catastrophically awful Zilla Ghaziabad.
Raja Sen's Rating: