Check out the movie releases, and make your pick!
Three Kannada films will release in theatres today: Venkatesh's Software Ganda, Sai Krishna's Ka and the big-budget children's film, Nagaraj Kote's Baanaadi.
Interestingly, all three directors are newcomers!

Which film are you looking forward to? Do write in the message board below!

Software Ganda
Director: Venkatesh
Cast: Jaggesh, Nikitha Thukral, Sakshi Agarwal, Srinath, Chandrakala, Master Manjunath, Jayaprakash Shetty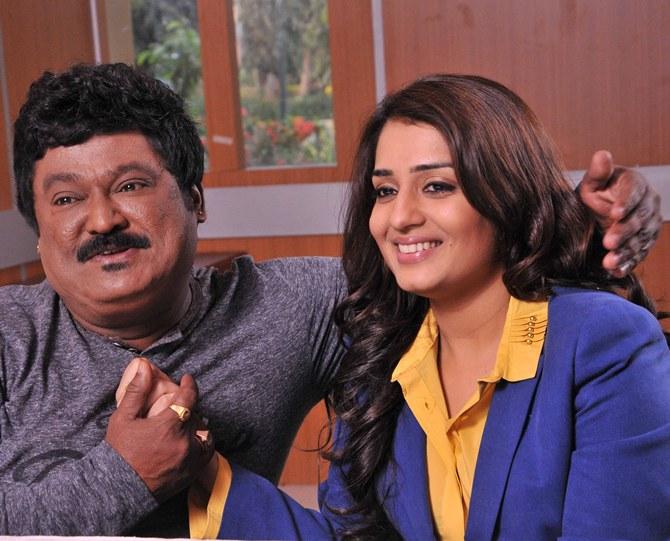 Software Ganda (Software Husband) is a remake of the Malayalam hit My Boss.

Director Venkatesh says the songs, dialogues and screenplay have been tweaked to suit local sensibilities.

The male protagonist lives in a village with his father. "The father does not allow his son to come into his own but circumstances force him to join a software company in Hyderabad. That's how his life begins, and is full of struggles," says director Venkatesh.

Nikitha Thukral says she plays a "typical boss in an IT company, who turns into a homely girl in the second half."

"This is a total family comical entertainer and is complete paisa vasool," she adds.

Sakshi Agarwal plays the hero's colleague. "The movie is a situational comedy. Although my role is positive, I'm a troublemaker between Jaggesh and the boss," says Sakshi.

Renowned television journalist Jayaprakash Shetty plays an important role in the movie.

The film has been shot in Bengaluru, Hyderabad and Sagar.

Nagesh Acharya is the cinematographer and Veer Samarth has scored the music. S Manohar has edited the movie. It has been produced by A Ramappa.
Ka
Director: Sai Krishna
Cast: Sharat, Shine Shetty, Namrata, Pallavi, Vishal, Sundarashri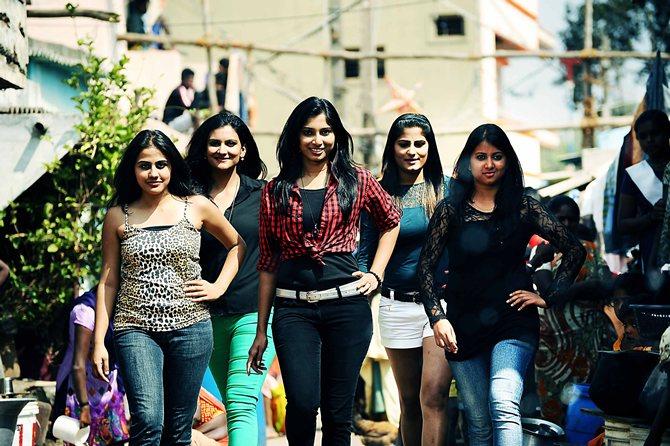 The film, with the curious title Ka, is directed by Sai Krishna, who has previously worked as a graphic designer in the Kannada film industry. He is the son of veteran filmmaker Sai Prakash.

Krishna says he wanted to cast new actors in his directorial debut, "The movie happens on a single day on the special occasion of Valentine's Day. This is the day young couples try their best to woo their partners and express their love towards each other."

Sai Krishna says the film has 10 tracks, featuring seven young couples, and three tracks featuring people from different age groups.

"Although these are all separate tracks, they are interlinked to the main story," he says.

It's a curious title and the director says the meaning will become clear in the climax of the film.
Ganesh Narayanan has scored the music and has for the first time, composed a number with just two notes.
Newcomers Suhas Krishna and Kishore, who are known to be Kannada rappers, have sung and written the songs.
The movie has been shot in Bengaluru, Hassan and Chikkamagaluru. Steve Benjamin is the cinematographer. Sri is the editor.
Baanaadi
Director: Nagaraj Kote
Cast: H G Dattatreya, Prapul Vishwakarma, Manasi, Rajesh Nataranga, Abhinaya, Jayashree Raj, Nagabharana, Baraguru Ramachandrappa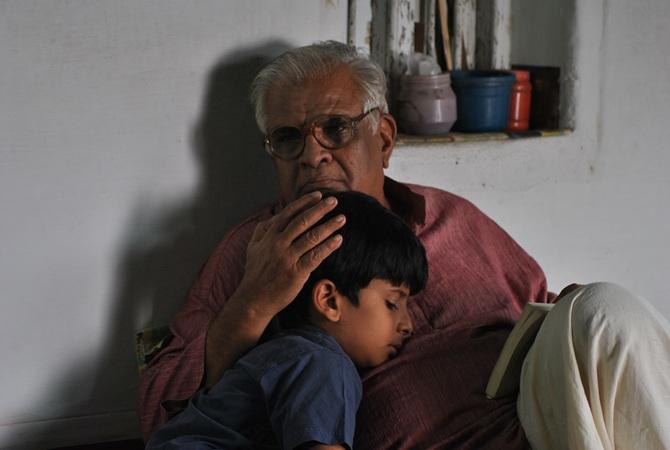 Baanaadi (Free Bird) is a children's film with a message for adults.

Director Nagaraj Kote, a well-known comedian and writer, says the film is an eye-opener for today's parents, who have to grapple with their children's rather premature advent into adulthood.

"We have turned the spotlight on the upbringing of children and how parents are unable to handle their wards. Parents are confused about whether they should scold their children or leave them to find the way for themselves," says Kote.

The film is about a 12-year-old boy, who resists interference in his life but his father asserts his choices on him. The two are in conflict and the grandfather is the one who stands up for the child but he is also helpless, says Kote.

Directors Nagabharana and Baraguru Ramachandrappa make a special appearance in the movie.

The film has been shot in Bengaluru, Mysuru, Channapatna, Ramanagara and Srirangapatna.

Kote has written the script as well. Karthik Sharma, who used to be a child actor, has scored the music.

Shot by Saba Kumar, Baanaadi has been edited by Mohan Kamakshi.

Devi, who was an assistant to the late choreographer Udupi Jayaram, has choreographed the songs. Dhruti Nagaraj is the producer.