It's difficult to steal the thunder from Salman Khan but his Tubelight co-star managed just that at a promotional event for the film in Mumbai.
We're talking about Matin Rey Tangu, a five-year-old boy from Itanagar, Arunachal Pradesh, who was introduced to the media at the Taj Lands End hotel. He was everyone's favourite, even as he danced with Salman on stage.
A look at the pictures from the fun night:


Salman and Sohail Khan, who are brothers on screen as well, make an entry.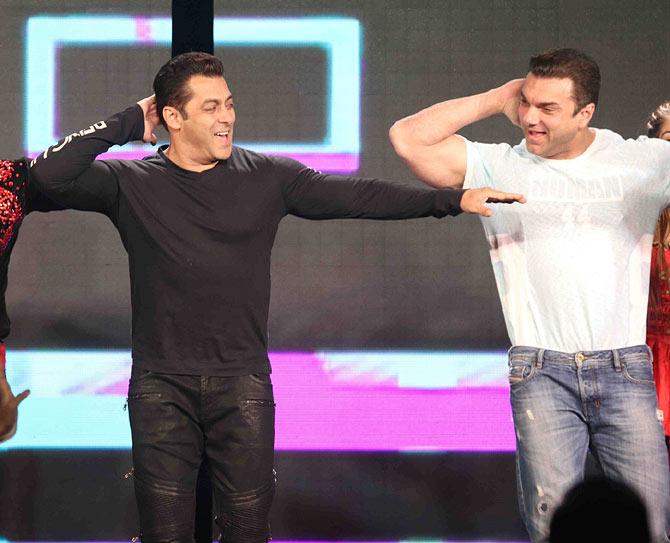 Then, they do the Radio step.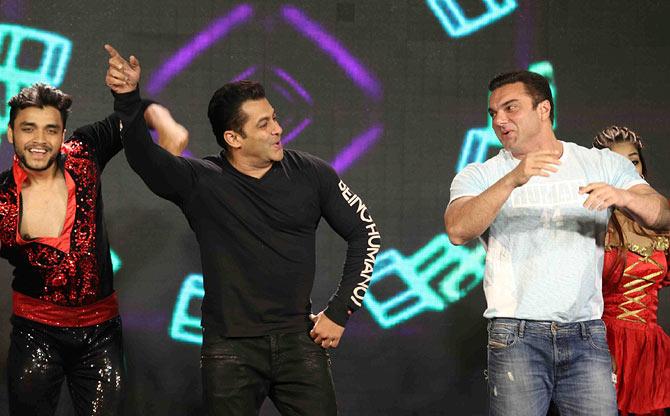 They have a lot of fun doing it.
In fact, the brothers share a wonder equation. Click here to see what we mean.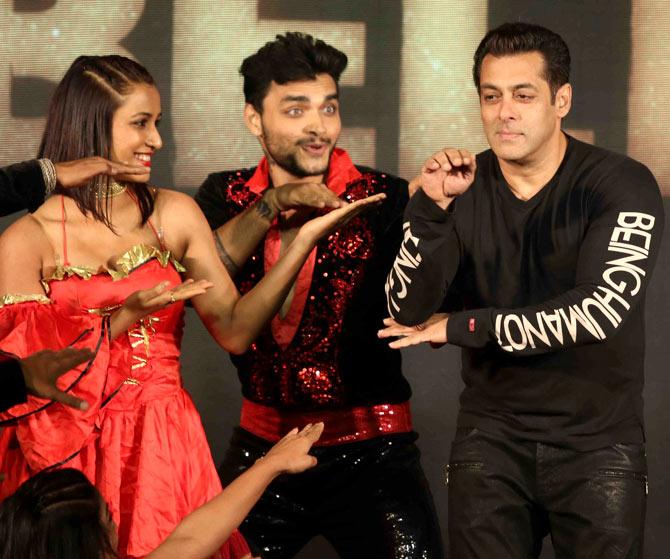 It's time for the naagin step!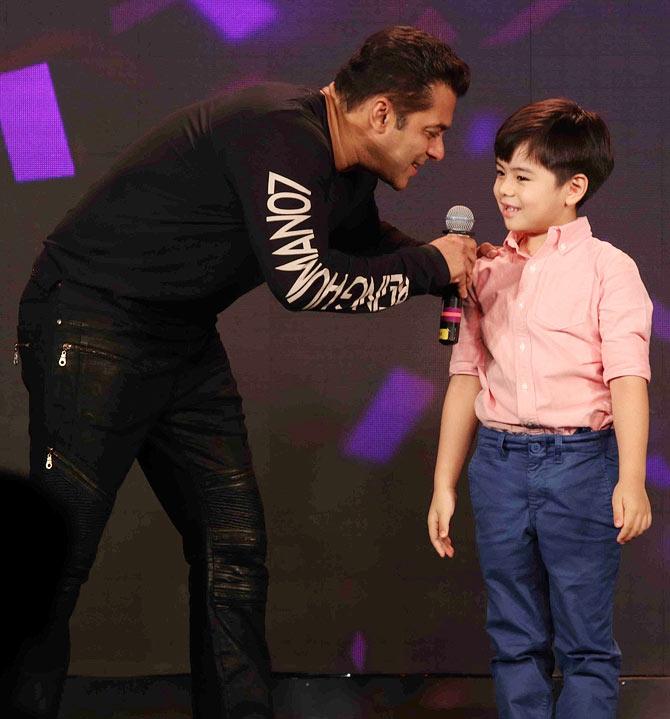 Matin takes the stage.
Salman confided that Matin used to complain on the sets and say that he did not enjoy shooting; he wanted to be a chef!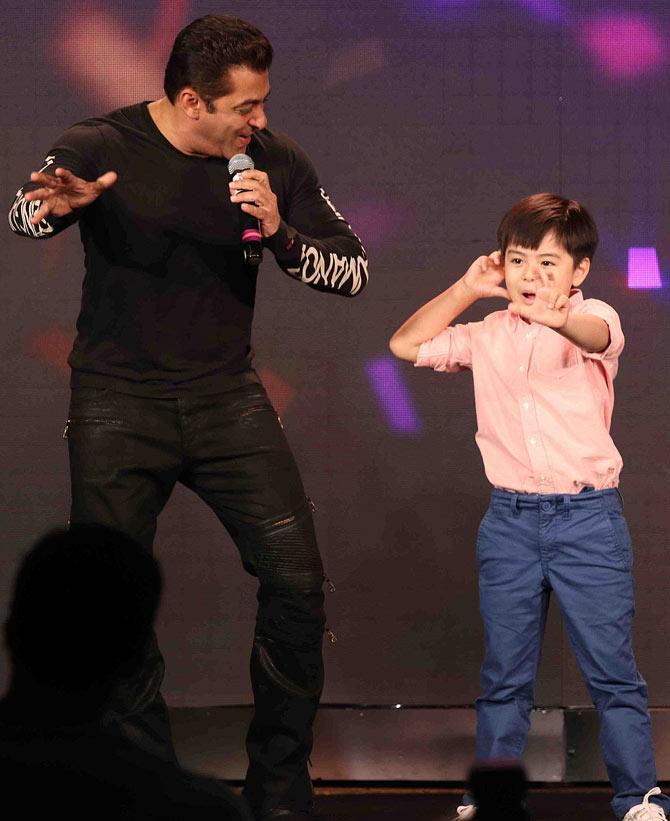 Matin does the Radio step.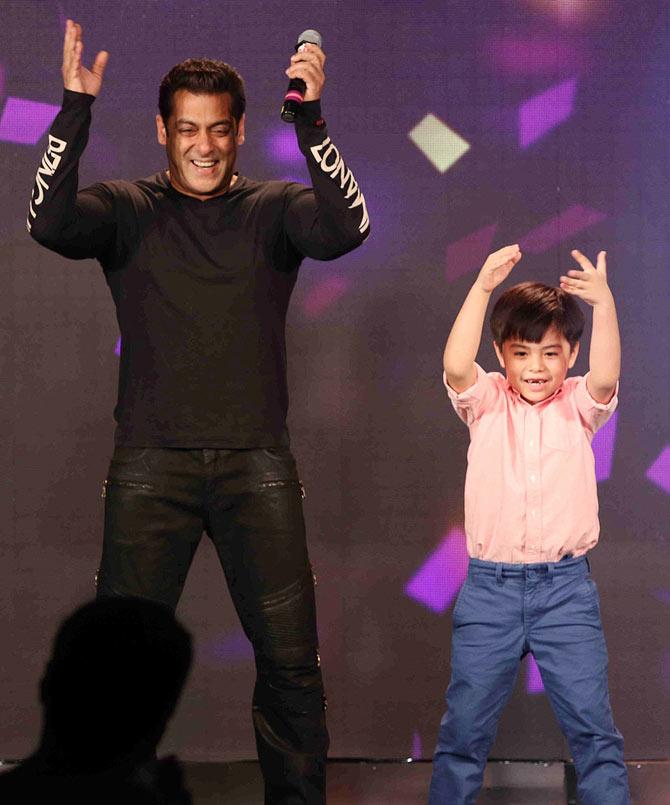 Salman joins in.
Who does it better?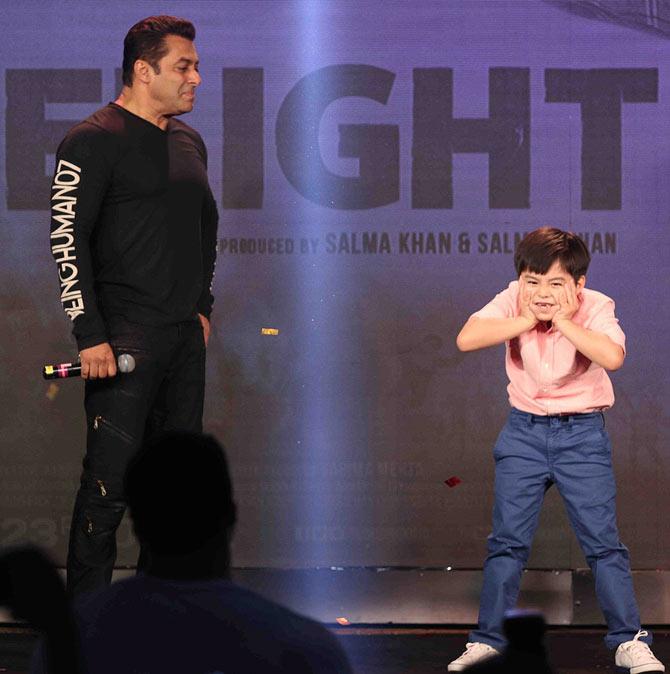 Ya, that's how cute he is!
When Salman asked Matin if he remembered the first day of the shoot, he answered, "Yes, I remember the place where I threw up. I puked because I couldn't breathe."
When asked to share something about the 51-year-old superstar, the little boy said, "One day, he took off his shoes and jumped into the swimming pool."
He then turned to Salman and said, "Now, you say something about me."
Salman asked, "What should I say about Matin? He is a superstar, he is a superstar of Itanagar."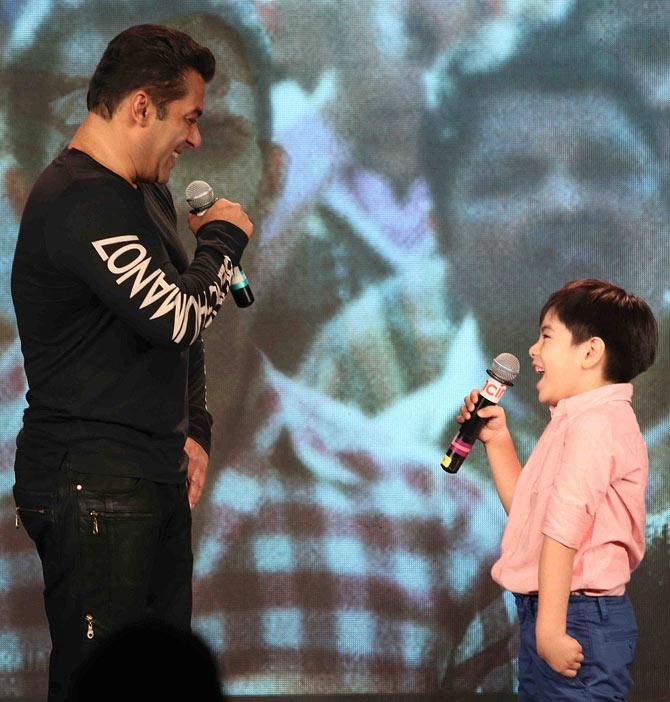 Matin may have wanted to be a chef but it all changed after shooting with Salman.
"I want to be an actor. Ab actor ban gaya toh ban gaya," he said, adding, "I will cook in my free time."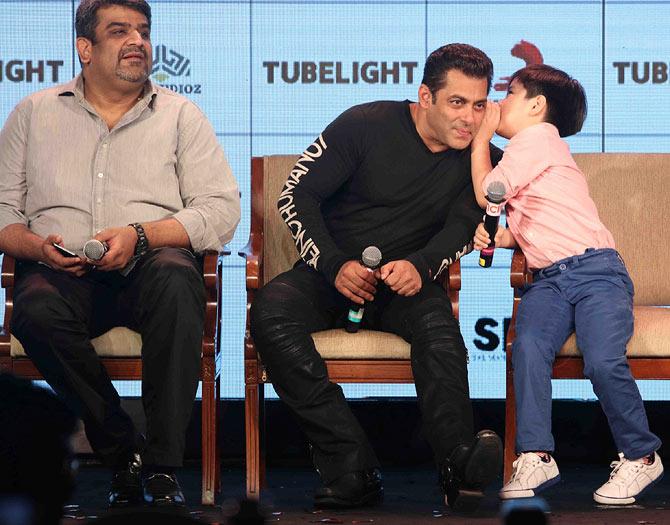 Chinese whispers with Salman uncle? Co-producer Amar Butala looks on.


Matin cracks Salman and director Kabir Khan up!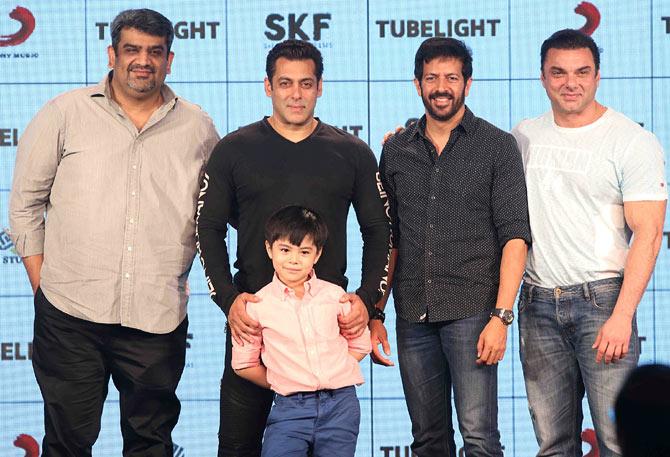 The Tubelight team pose for pictures.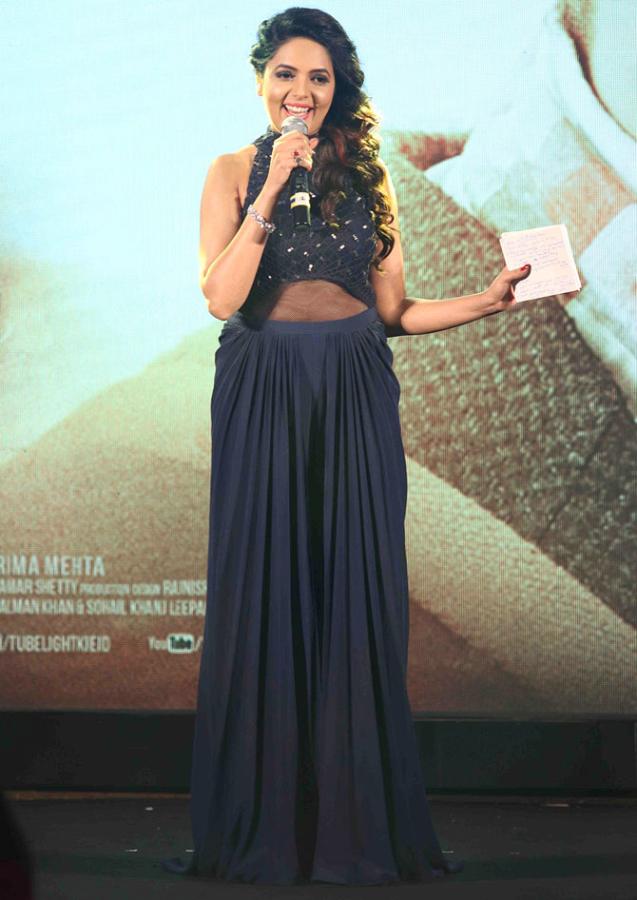 The host of the evening, Sugandha Mishra.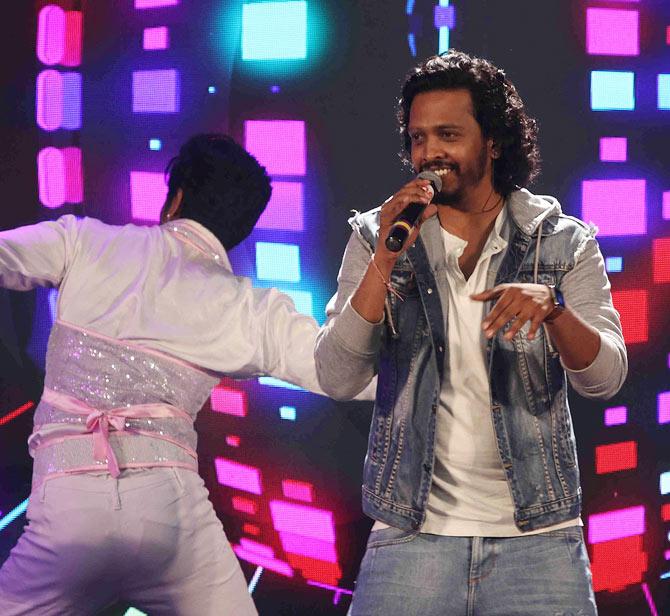 The Naach Meri Jaan singer, Nakash Aziz.
Photographs: Pradeep Bandekar