She has to be the most adorable person at Cannes!
Aaradhya Abhishek Bachchan!
Aaradhya has accompanied mommy Aishwarya Rai Bachchan at Cannes in the past too, but this year, it was different.
Beti B and Aishwarya posed for some adorable pictures: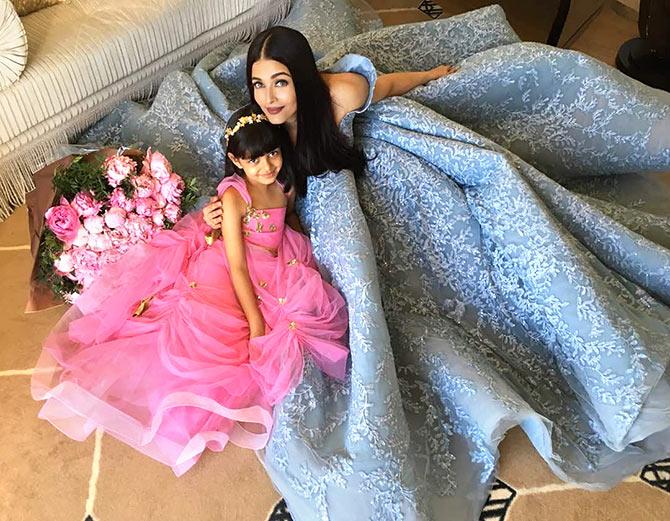 IMAGE: 'Bahurani aur hamari Rani,' Big B wrote, sharing this picture. Photograph: Kind courtesy, Amitabh Bachchan/Twitter
'She (Aaradhya) is a normal girl who is aware of all her Disney princesses,' Aishwarya said when she was in Cannes over a FaceTime interview with PTI.
'I joked with her teachers that I am going for the weekend to play fancy dress for Aaradhya, so she kind of gets to see me in princess gowns.'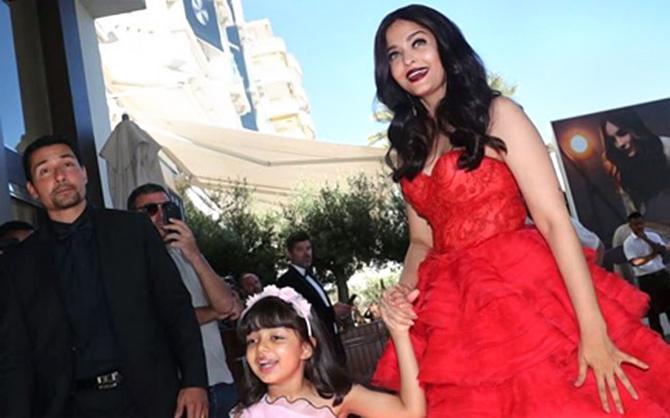 IMAGE: Photograph: Kind courtesy, L'Oreal Paris India/Twitter
'There were some pictures where she is waving, I asked her what she was doing and she said I was telling them 'No, no photos, bas theek hai.' That was so cute.'
'I realised she also posed for pictures when I was busy.' (Check them out here.)
'This kind of spontaneously naturalness is lovely and we have encouraged her to be.'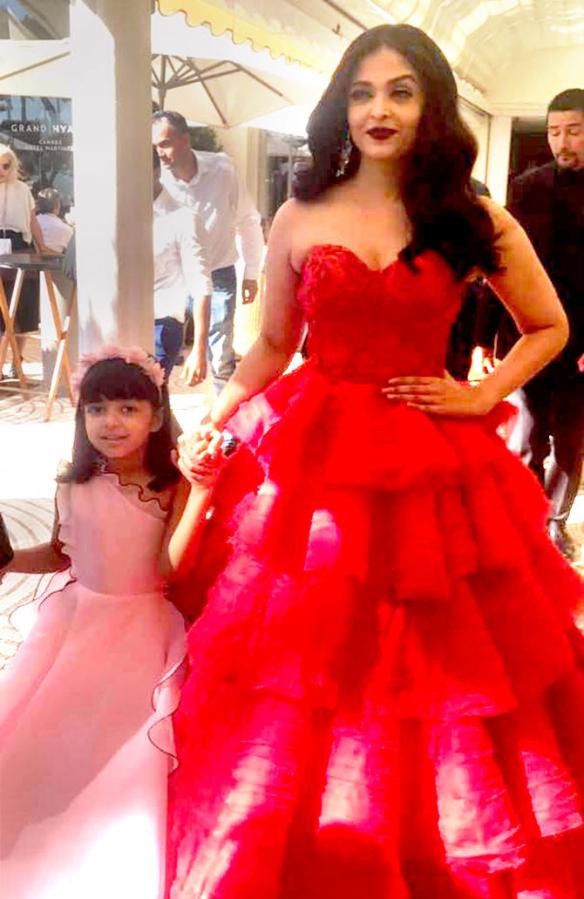 IMAGE: When she steals the limelight from her red hot mother! Photograph: Kind courtesy, Imagesmiths PR/Twitter
Born into a family of movie stars, Beti B is aware of little things in the business, such as getting clicked by photographers constantly.
'She sees photographers outside our home, airports, everywhere. People come for selfie requests so sometimes she photobombs them, sometimes she says 'Mumma, not me na?' when someone is clicking pictures, she will back out,' Aishwarya said.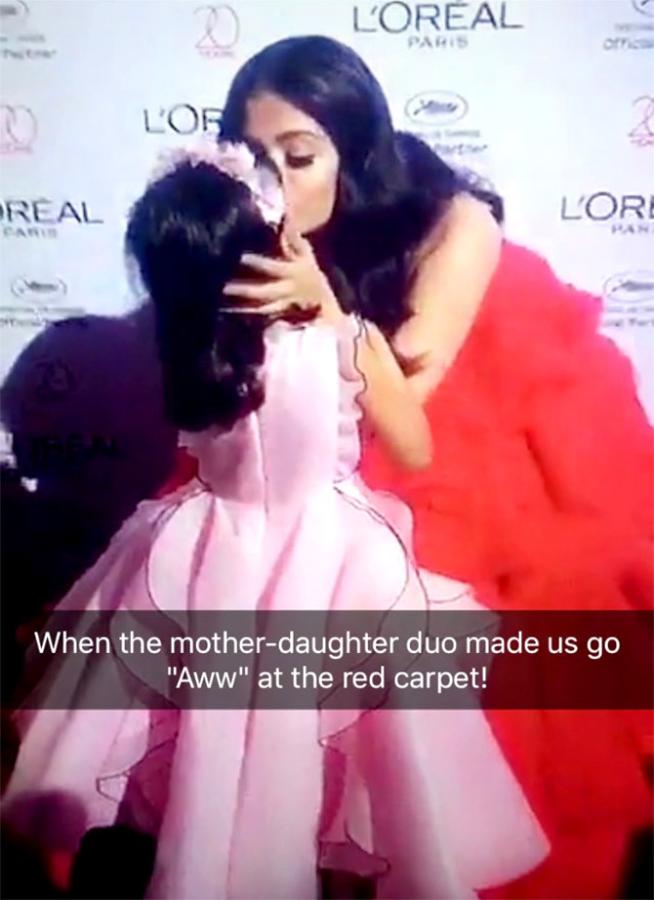 IMAGE: The ultimate 'aww' moment. Photograph: Kind courtesy, L'Oreal Paris India/Snapchat
'I am very particular that Aaradhya evolves and develops into her own person and she finds her own calling in life...' Aishwarya said.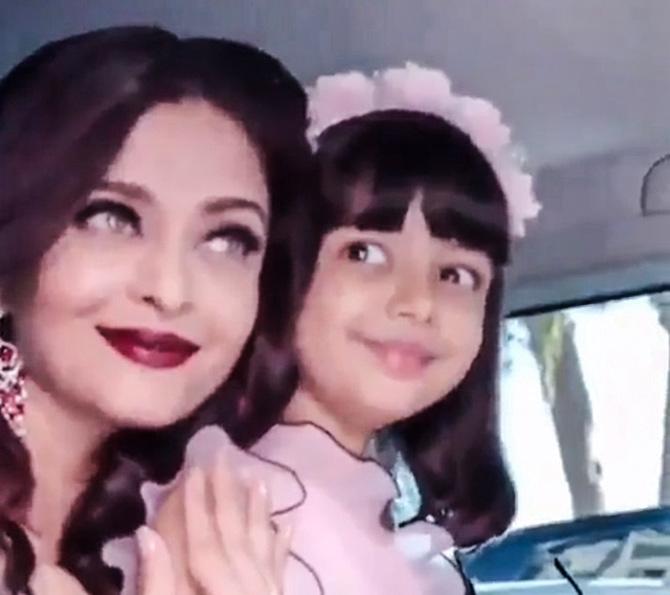 IMAGE: Like mother like daughter. Photograph: Kind courtesy, L'Oreal Paris India/Twitter
'She has had a very normal upbringing till now. It's not like we sit her down and show her our films.'
'I can't say she is blissfully unaware, she is aware of what we do. She obviously sees our posters all over the city. She is aware of who we are'