A day well spent!
What started off as just another day in the Rediff newsroom turned out to be something special when we had a welcome visitor.
A Siberian Husky turned up along with her pre-historic friend!
The adorable dog and the pre-historic guy toured out office and mingled with Rediffers.
The Siberian Husky and pre-historic gent were part of a promotional campaign for the Hollywood film Alpha, which opens in India on Friday, August 24.
Alpha is about a young hunter who befriends an injured wolf.
Take a look at the pictures of Alpha touring Rediff.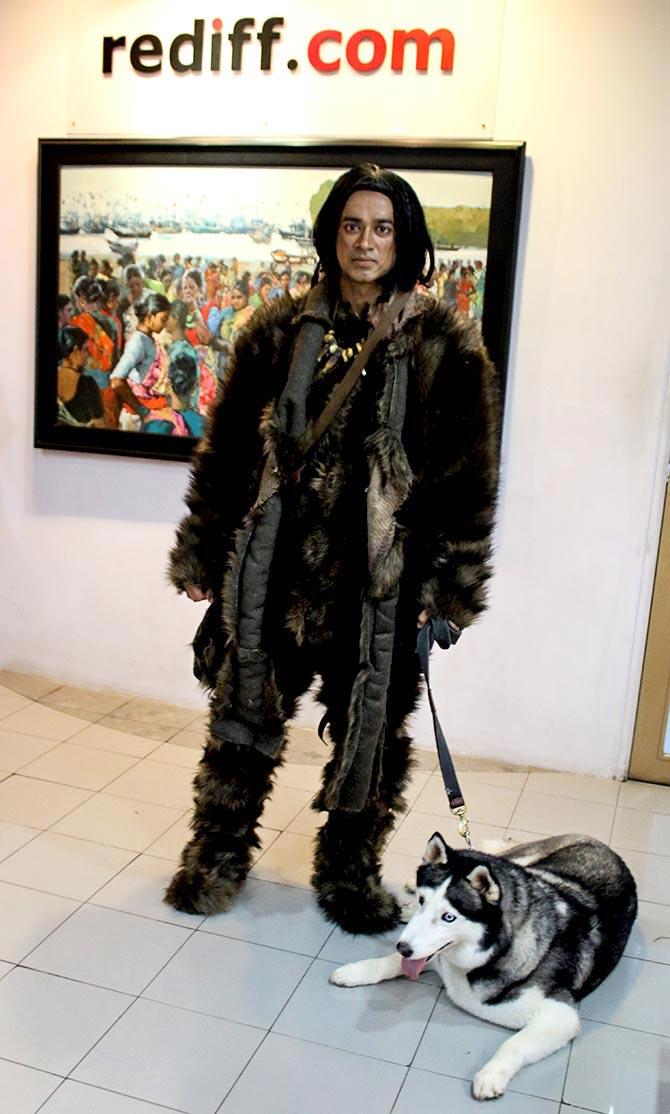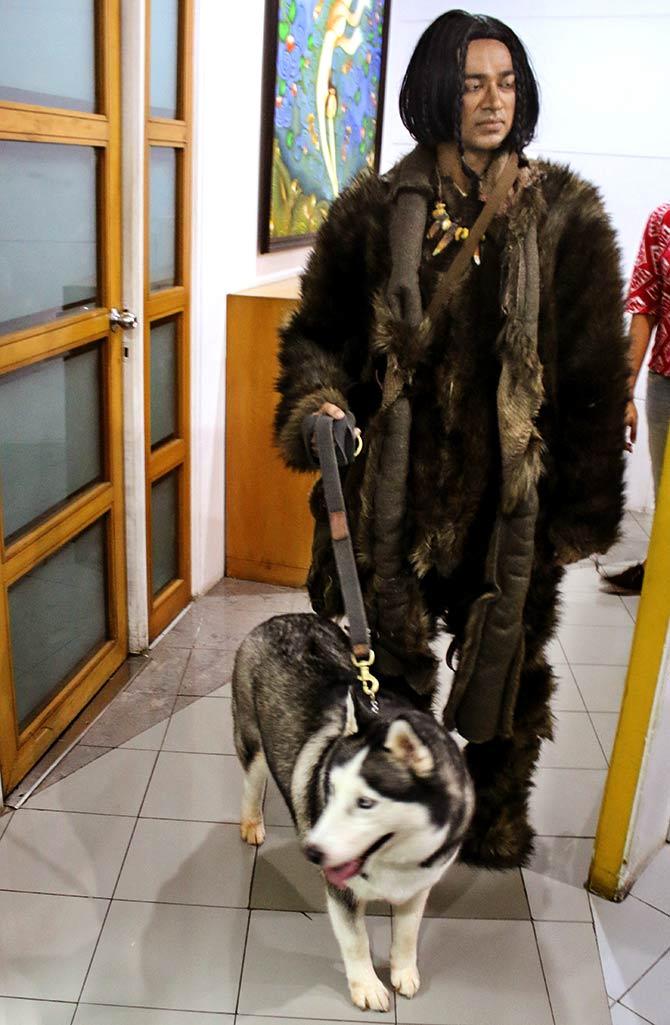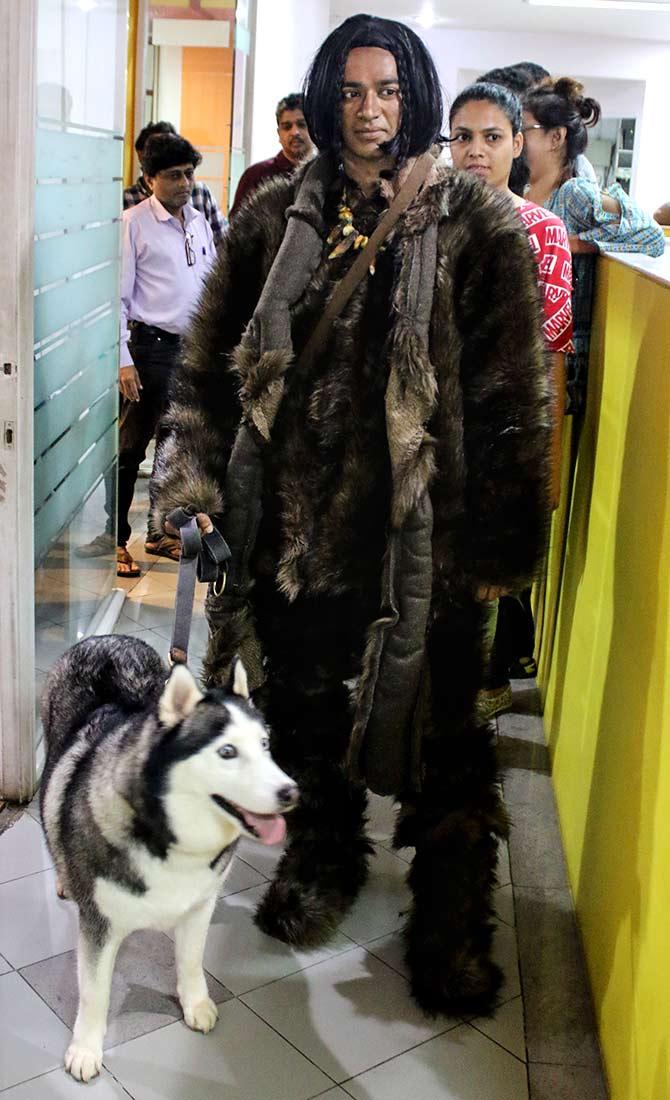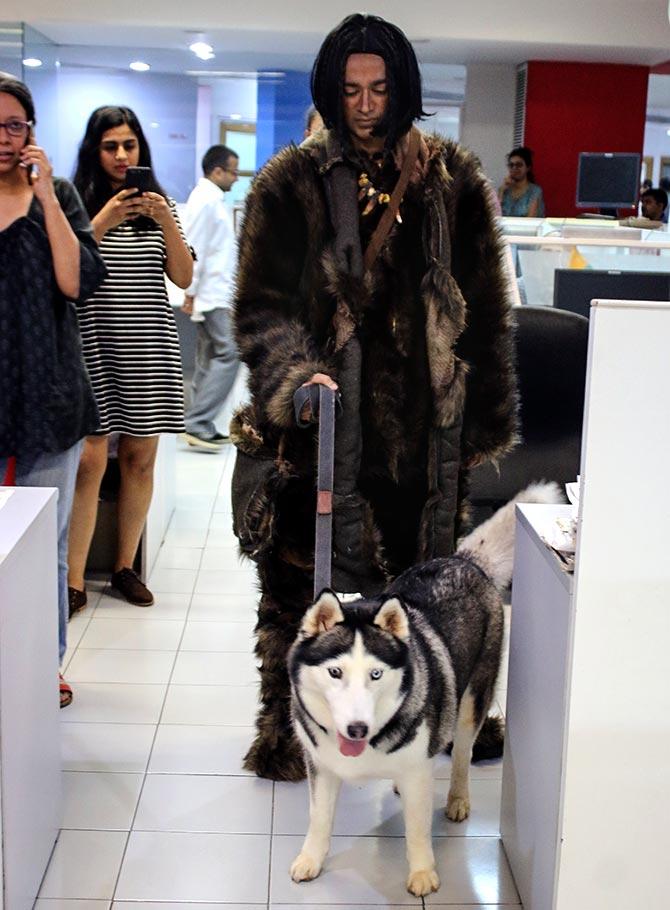 Photographs: Satish Bodas/Rediff.com