The usually serious Sara seems to be having a hoot.
Whenever Sara Ali Khan has been spotted in Mumbai, she has been playing the part of prim and propah princess of Pataudi -- or perhaps the role defined by her stern mama, Amrita Singh.
But transfer the 23 year old to Federer country and the lass plays her age.
Just check out Sara's Instagram account which she has been updating ever since she landed in Switzerland to shoot for Simbaa with co-star Ranveer Singh and Director Rohit Shetty.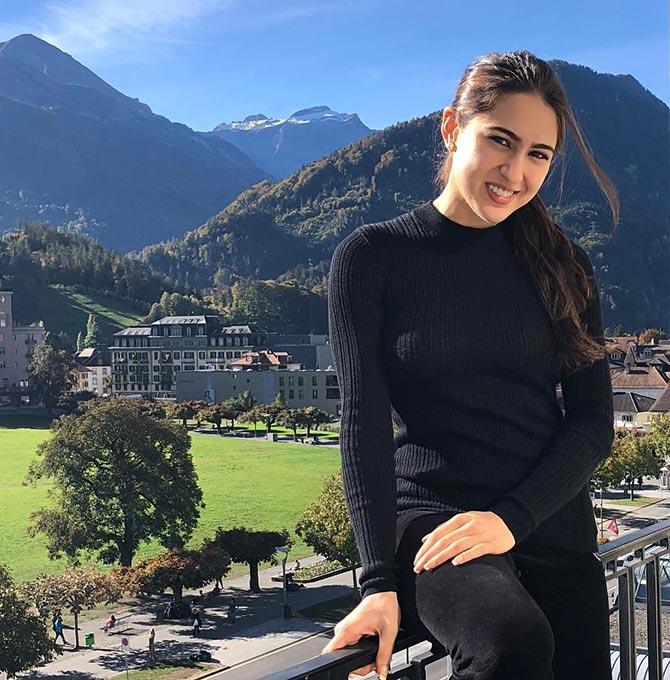 What a pic Sara!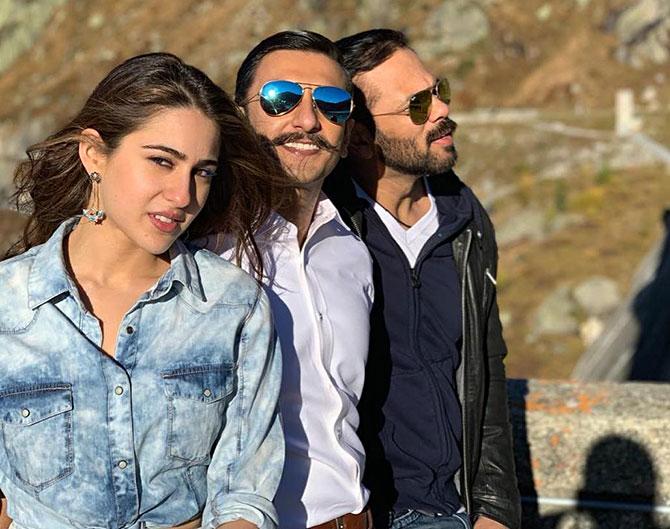 Sara enjoys the sun in Guttannen, which is barely two hours away from her daddy's favourite holiday destination, Gstaad.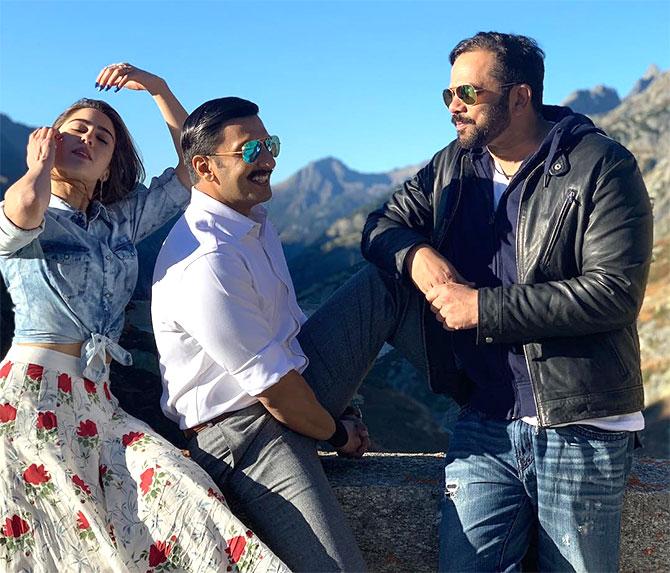 Sara captioned this pic with Rohit and Ranveer, 'Sweet Swiss Shenanigans'.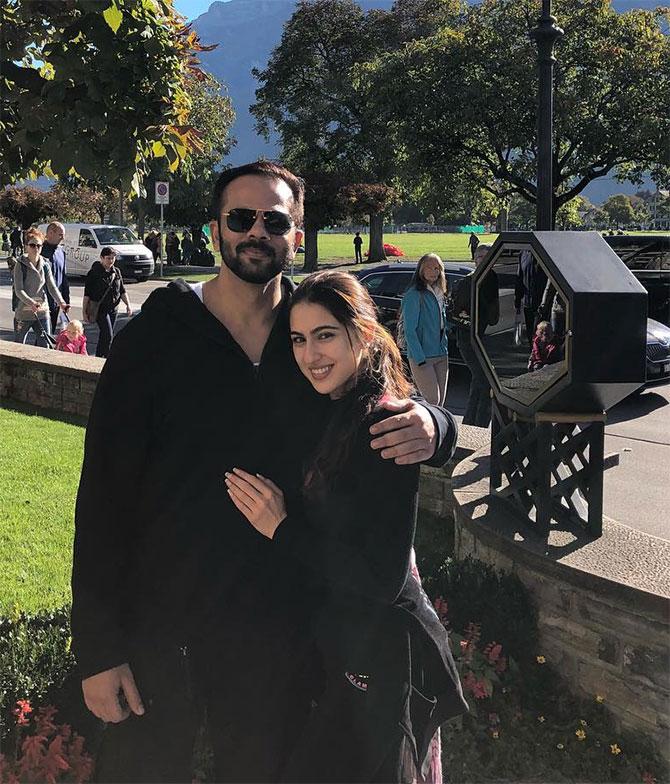 Along with another pic with Rohit, Sara wrote, 'Because with @itsrohitshetty sir the only thing blue is the sky'.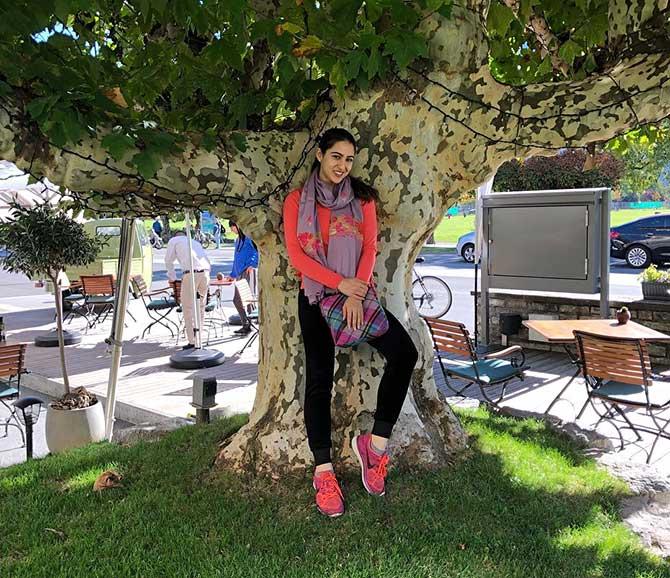 Making a pretty picture.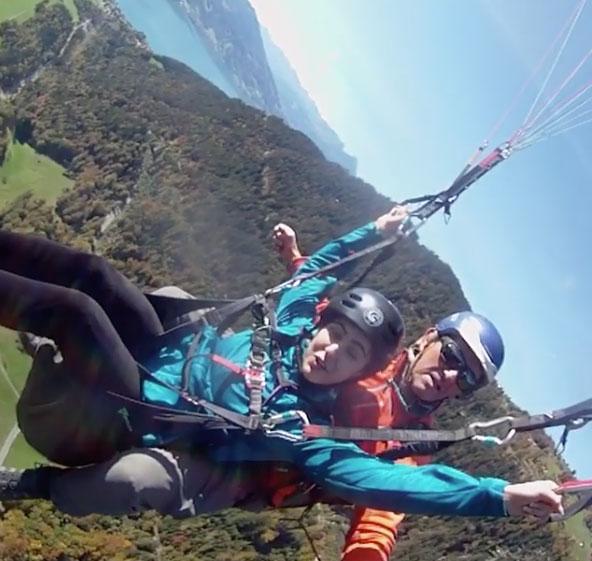 Sara also went paragliding. Check out the Swiss Alps in the background.
'The moment you doubt whether you can fly, you cease forever to be able to do it', Sara -- whose legendary grandfather and great grandfather played cricket for India -- noted.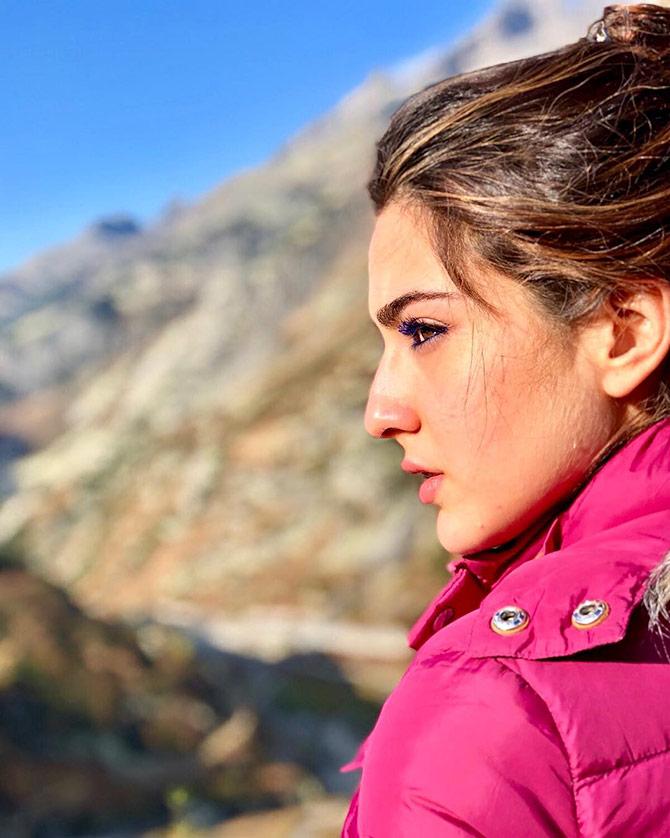 Sara bids adieu to the Alps with a beautiful sun-kissed picture of herself.
Photographs: Kind courtesy Sara Ali Khan/Instagram