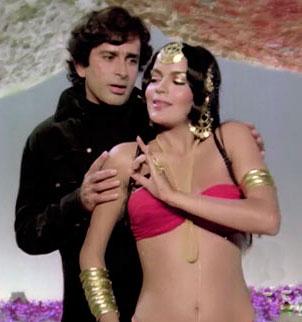 What if these old classics were made in today's times?
Sukanya Verma figures it out.
Bollywood movie titles have gotten a lot zanier in the last decade or two.
Who knows what some of our best-known entertainers would be named in these Hinglish-friendly times?
We tried to imagine, pitting the old against the new, and the results are rather amusing.
Take a look.
Jaani Dushman/Hate Story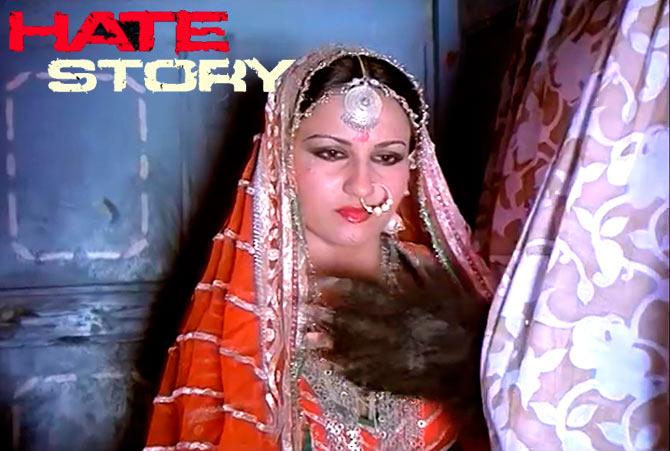 In Rajkumar Kohli's star-studded cult horror, a demonic curse takes the shape of a hairy, revengeful beast and feasts on abducted young brides.
The reason behind this intense loathing for red-clad dulhans is a betrayal from his fiancée on the eve of their wedding.
Hate Story conveys the all-consuming malevolence of this saga perfectly.
Jaane Bhi Do Yaaron/Once Upon A Time in Mumbaai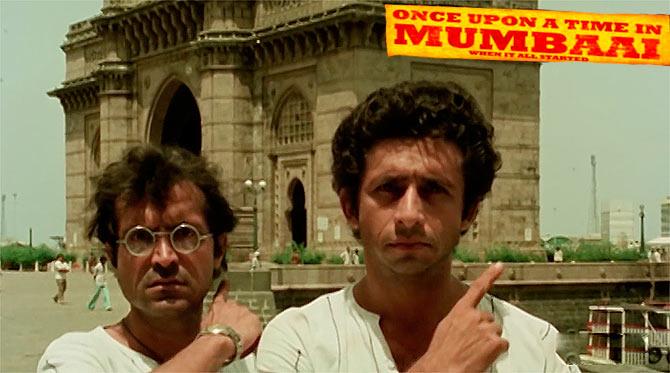 Kundan Shah's satirical commentary on Mumbai's rampant corruption in Jaane Bhi Do Yaaron is encountered first hand through the naïve eyes and goofy idealism of a photographer duo.
Vinod and Sudhir thought they could make a difference in a world dominated by Tarnejas and Ahujas.
Easily one of the best films set against and around the city of dreams, it could be the new-age Once Upon A Time in Mumbaai.
Dil Hai Ki Manta Nahin/Jab We Met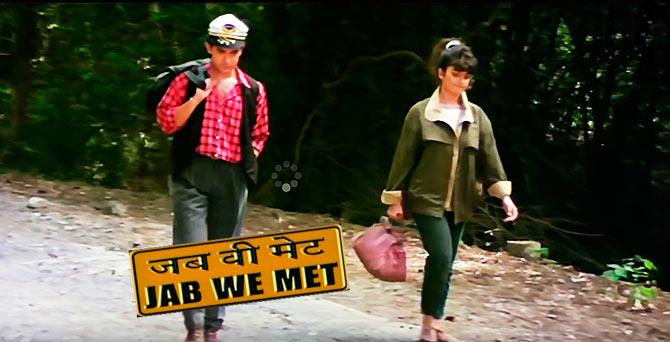 When brash Aamir Khan bumps into bratty Pooja Bhatt, it paves the road for a whimsical trip filled with ups and downs, as their association goes from fight to fondness in Dil Hai Ki Manta Nahin.
And just like in Jab We Met, our girl's eloped to marry a blockhead of a bloke.
Satyam Shivam Sundaram/Love Sex Aur Dhokha
Handsome man falls for hot woman.
They get up, close and personal.
Except he's oblivious to the burned half of her face and cries foul on finding out.
Take the keywords of Shashi Kapoor and Zeenat Aman's sultry romance in Satyam Shivam Sundaram, what have you got?
Love Sex Aur Dhokha, darling, Love Sex Aur Dhokha!
Chashme Baddoor/3 Idiots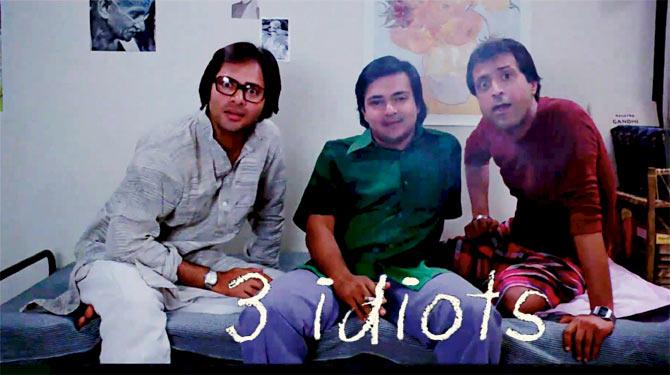 In Sai Paranjpe's winsome comedy, three young men sharing the same roof (and cigarettes) fall for a certain Miss Chamko.
Bitter about losing to their socially awkward buddy, they concoct lies to cause a rift.
Foolish enough to believe their tall tales, he goes ahead and breaks up too.
3 Idiots works, yes?
Lamhe/Love Aaj Kal
Considered to be ahead of its times, Yash Chopra's Lamhe explores the matters of the heart and age difference when a young Anil Kapoor crushes on a slightly older Sridevi sans any reciprocation, only to find himself at the receiving end of her teenage daughter's affection many years later.
Love Aaj Kal points out at the contemporary nature of Chopra's love story.
Abhimaan/Ki & Ka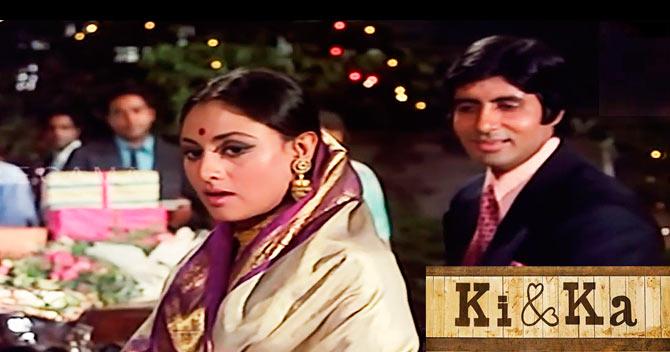 Love and ego collide in the delicately told story of a married couple engaged in the same profession.
Abhimaan examines the dark repercussions of unevenly distributed success on the male psyche and a female's devotion but upholds the significance of compassion over conditioning.
This constantly evolving bond and conflict between a man and woman, they're calling it Ki & Ka now.
Khoon Bhari Maang/I Hate Luv Storys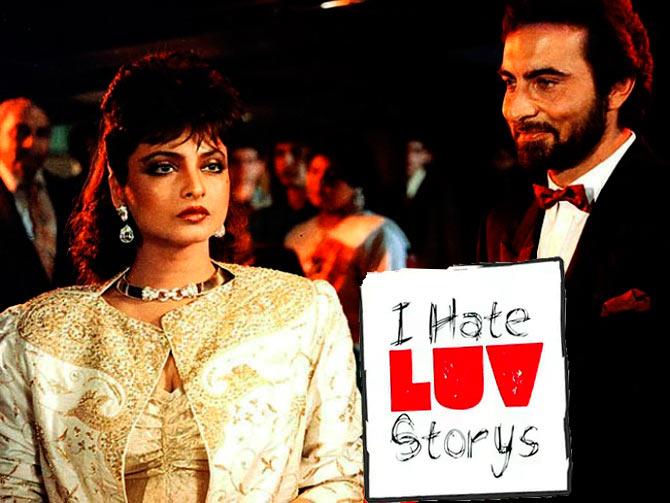 In Rekha's vendetta tale, a suave, smooth-talking crook wins her hand in marriage and promises to take care of her children from an earlier marriage like his own.
Women with scars usually get a bad deal in Hindi movies.
As it turns out what he's really after is not a sweet-natured companion but her enormous wealth. With a little help from his pretty girlfriend, the vile new husband throws his wife in a river to be eaten by crocodiles.
Brutally disfigured and wounded, she vows to turn Lady Vengeance with a brand new skin and motto -- I Hate Luv Storys.
Hum Aapke Hain Koun..!/Shuddh Desi Romance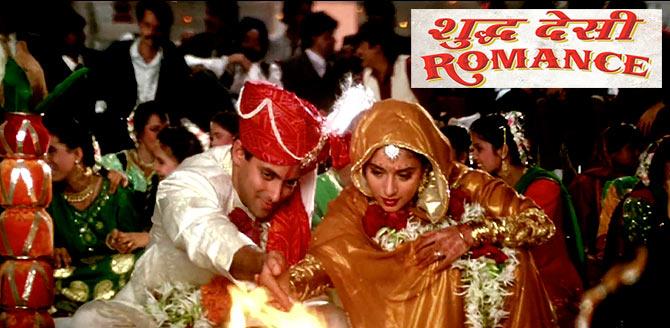 Sanskari Salman Khan and susheel Madhuri Dixit get to know each other at their sanskari and susheel siblings' wedding in Sooraj R Barjatya's HAHK.
They cough, flirt, dance, sing and fall in love around their sanskari and susheel families during the course of endless functions and festivities.
If that's not Shuddh Desi Romance, what is?
Jo Jeeta Wohi Sikandar/Student of the Year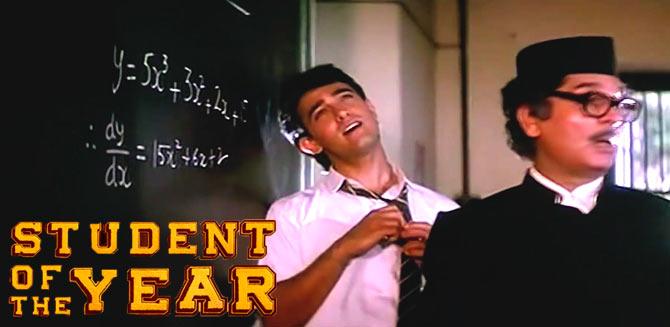 Model School's pajamachaap and classic slacker Sanju Lal comes of age and gives the arrogant Rajput and smug Xavier's alumni a run for their money in Mansoor Khan's endearing underdog story, Jo Jeeta Wohi Sikandar.
Student of the Year? You bet!
Mirch Masala/Angry Indian Goddesses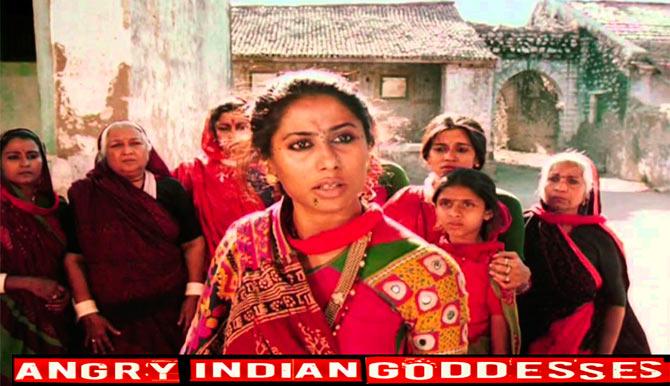 From refuge to retaliation, angry village women unwilling to tolerate a tyrant subedaar's sexual harassment and intimidation rally around their workmate and fight him by hurling heaps of fiery red chilli powder into his face in Ketan Mehta's explosive climax.
Angry Indian Goddesses is befitting of their fury.
Kal Aaj Aur Kal/Kapoor & Sons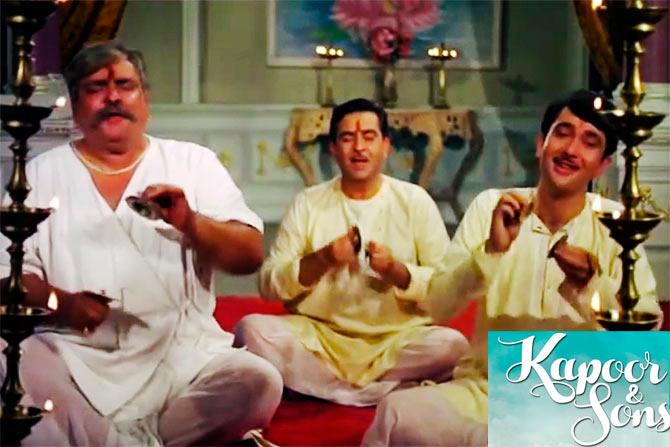 Prithviraj Kapoor, his son Raj Kapoor and grandson Randhir Kapoor clash over generational gap and ideological differences in Kal Aaj Aur Kal.
Kapoor & Sons is an obvious pick for the drama produced, directed and acted out by Kapoor & Sons.