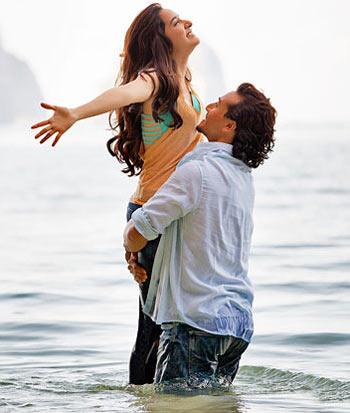 Swimsuits, and much more!
'We were sitting at Sea Rock Hotel's coffee shop. I saw a girl passing in a red sari with which I made up a story. I told him that I have a love story of a guy who falls in love with a prostitute. He loved the idea and told me that he would like to read the entire script.
'Ab mere pass toh koi script nahi thi (Now, I didn't have a script). I told him to come back after two days. I rushed home and started writing. It was barely readable because of my pathetic handwriting. I requested my father's secretary to write it for me. The film was later written by Javed Siddiqui and titled Baaghi.'
Not too long ago, Salman Khan shared what led to his 'story idea' credit in the moderately successful 1990 release.
It was his first film following the Maine Pyaar Kiya hysteria and not quite what the audience expected.
Twenty-six years later, it's time for another Baaghi to hit the screen. This one stars children of Salman's colleagues -- Jackie Shroff's son and Shakti Kapoor's daughter -- Tiger and Shraddha and is penned and produced by pal Sajid Nadiadwala. Only it's not a remake.
Nevertheless, we drew a few curious comparisons between the two.

The Swimsuit Syndrome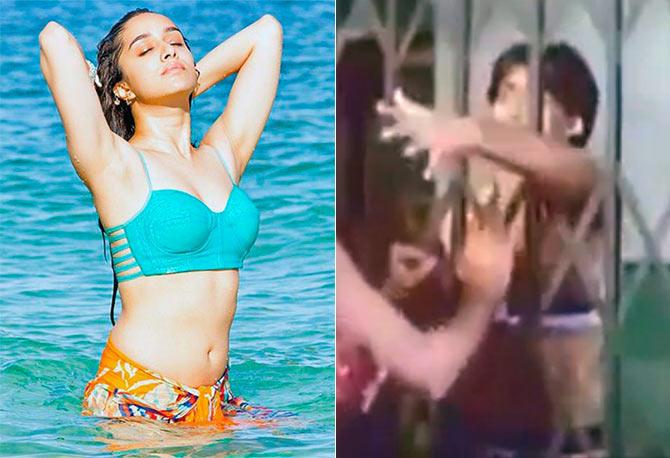 IMAGE: (Left) Shraddha Kapoor in Baaghi. (Right) Salman Khan in a bikini in Baaghi: A Rebel for Love)
Hard to miss Shraddha flashing that slim figure in a seductive aqua blue bikini.
Even harder is to erase the memories of the Ek Tha Tiger superstar running about college campus in a zebra print two-piece. It's part of a ragging session conducted by his classmate bullies whom he eventually befriends.


Copy cats!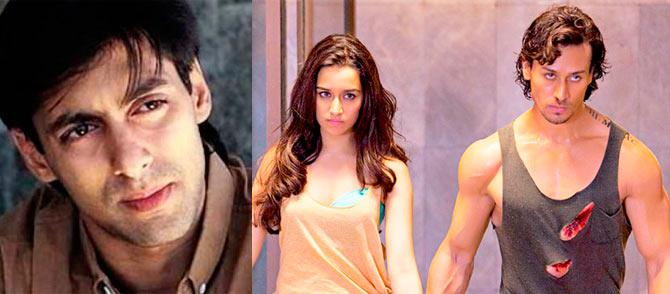 IMAGE: (Left) Salman Khan in Baaghi: A Rebel for Love. (Right) Shraddha Kapoor and Tiger Shroff in Baaghi
The promo of the action-packed Baaghi, slated for an April 29 release, reveals obvious 'inspiration' from The Karate Kid, The Raid: Redemption and Telugu flick, Varsham.
The old Baaghi is no better. Two of its popular songs composed by Anand Milind borrow heavily from Illairaja's tunes. Notice the similarity between Tap Tap Tapori and Agni Natchathiram's Raja Rajathi or Chandni Raat Hai and Pudhu Pudhu Arthangal's Keladi Kanmani?


Rebelling to rescue

IMAGE: (Left) Salman Khan and Nagma in Baaghi: A Rebel for Love. (Right) Shraddha Kapoor and Tiger Shroff in Baaghi
In both the Baaghis, the hero is going against all odds to liberate his ladylove from the clutches of the baddie.
If Salman takes on a criminal brothel runner to save Nagma from the fate of a sex worker, Tiger has to get past multiple levels of adversaries to see Shraddha who's held hostage.


Window romance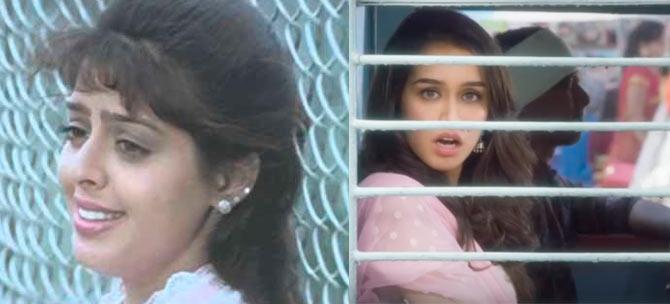 IMAGE: Nagma in Baaghi: A Rebel for Love. (Right) Shraddha Kapoor in Baaghi
Salman's Saajan (that's the name of his character) in Baaghi first catches a glimpse of Nagma from his window seat on the bus right next to his.
Tiger Shroff falls for a fresh-faced Shraddha Kapoor, who sits by the window in the train compartment.


Ganji guyz!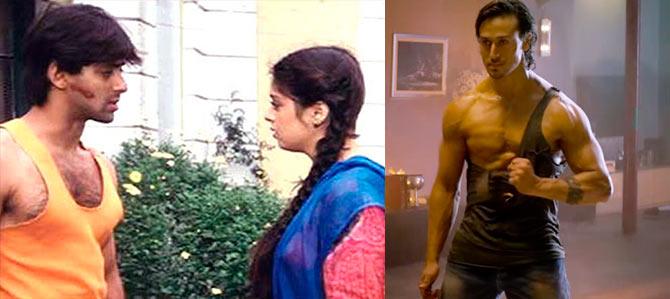 IMAGE: Salman Khan and Nagma in Baaghi: A Rebel for Love. (Right) Tiger Shroff in Baaghi
Tiger's sculpted physique in Baaghi could put Photoshop out of business whereas pre-Karan Arjun, Salman Khan was still a scrawny young lad in Baaghi.
Making up for the difference in buff is a mutual love for ganjis.


Baaghi babes!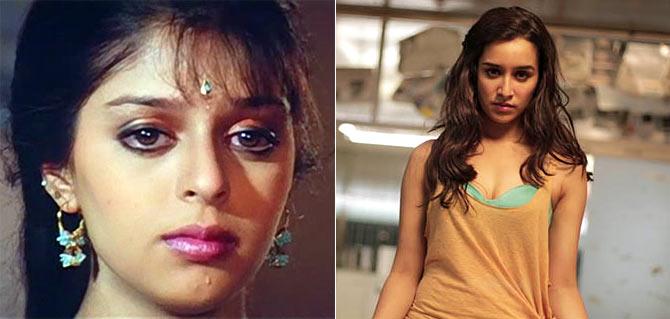 IMAGE: (Left) Nagma in Baaghi: A Rebel for Love. (Right) Shraddha Kapoor in Baaghi
On the other hand, the girls in Baaghi share absolutely nothing in common.
If debutant Nagma is a typically coy damsel-in-distress, Shraddha shows off her kick ass moves and punches to offenders.


The Kapoor Connection!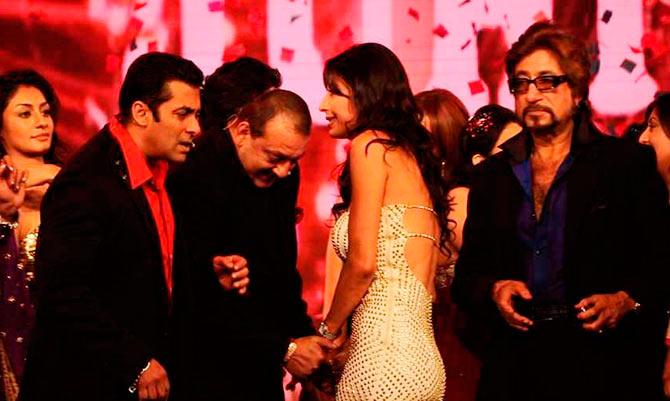 IMAGE: Salman Khan and Shakti Kapoor Bigg Boss season 5 grand finale

.
While we are waiting to see what Shraddha accomplishes in the new Baaghi, here's what you probably don't remember. Her father and famous villain Shakti Kapoor played the bad guy in the 1990 film.