What does the hottie have in store for us?

As the newest brand ambassador for cosmetic giant L'Oreal , Katrina Kaif is all set to make her much talked about Cannes debut.

Now unlike many of her contemporaries, Kat isn't exactly known for her sartorial chops, devotedly whipping up ho-hum looks quite often.

Has her stylist planned something radically new? Will we see a fashion renaissance of sorts?

While we wait for all the red carpet drama to unfold, here's everything Kat should avoid wearing for her Cannes appearance: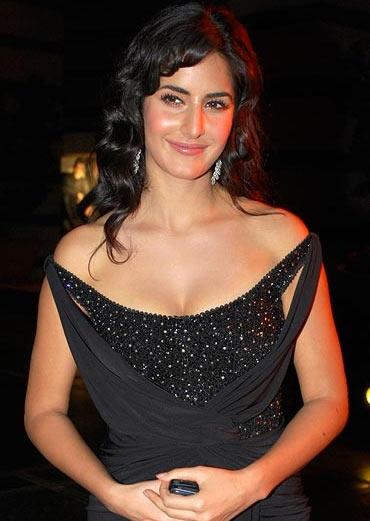 That hair and the outfit are so boring, they could put a house-full theatre to sleep.

May be it's time to trade her signature wavy hairdos for a chic chignon and better contouring?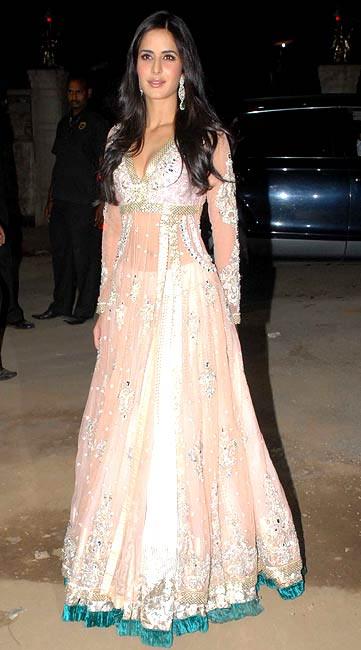 If an anarkali failed to work any wonders on Aishwarya Rai Bachchan and Ameesha Patel, we doubt if it'll help Katrina.

Besides, enough of the ethnic overkill on the Cannes red carpet.

Bring on your best fusion outfits, we say!

Also, possibly take a cure out of Sonam Kapor's lookbook?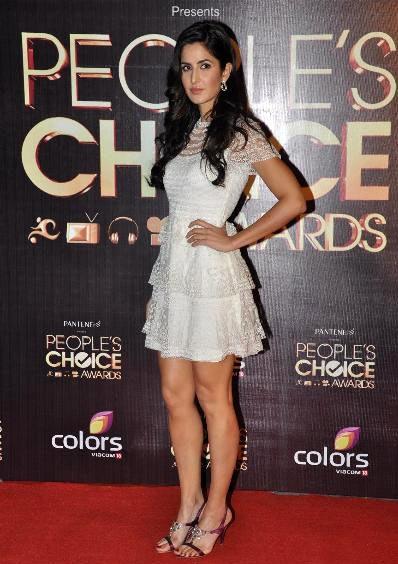 Tiered dresses look gorgeous... unless they come attached to a hemline that ends well above your knees.

Kat can flaunt her perfect pins all she wants at photocalls, red carpets are reserved for understated opulence.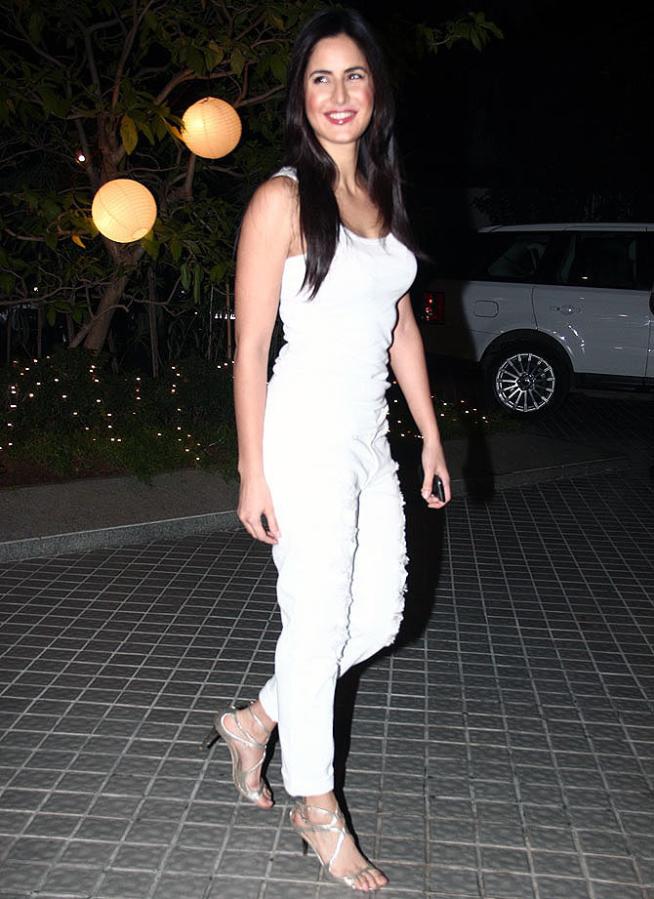 Trust Katrina Kaif to turn up at a star-studded birthday bash in all-white casuals that she mysteriously pairs with metallic heels.

It's all cute and endearing once in a while but we'd rather see the whole nine yards at Cannes.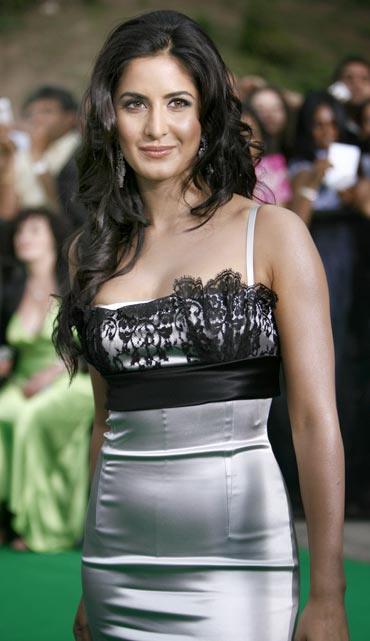 Haphazard lace, satin and visible creases do not a Cannes-worthy dress make.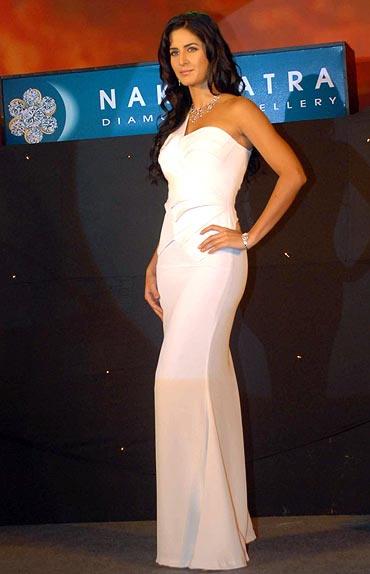 Wearing white comes with a lot of baggage.
You've got to amp it up a bit with a hairdo, accessories and makeup to boot.
Does Kat and her styling team have it in them?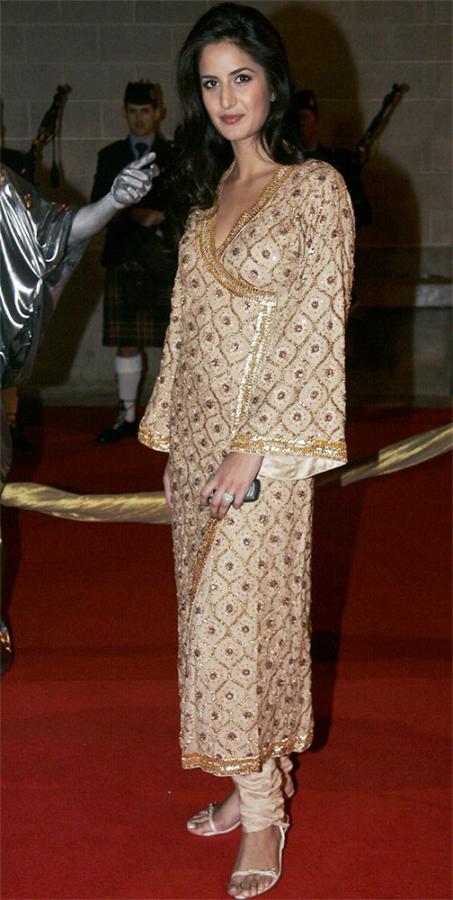 Kiatrina would be well-advised to refrain from wearing clothes that even resemble upholstery fabric.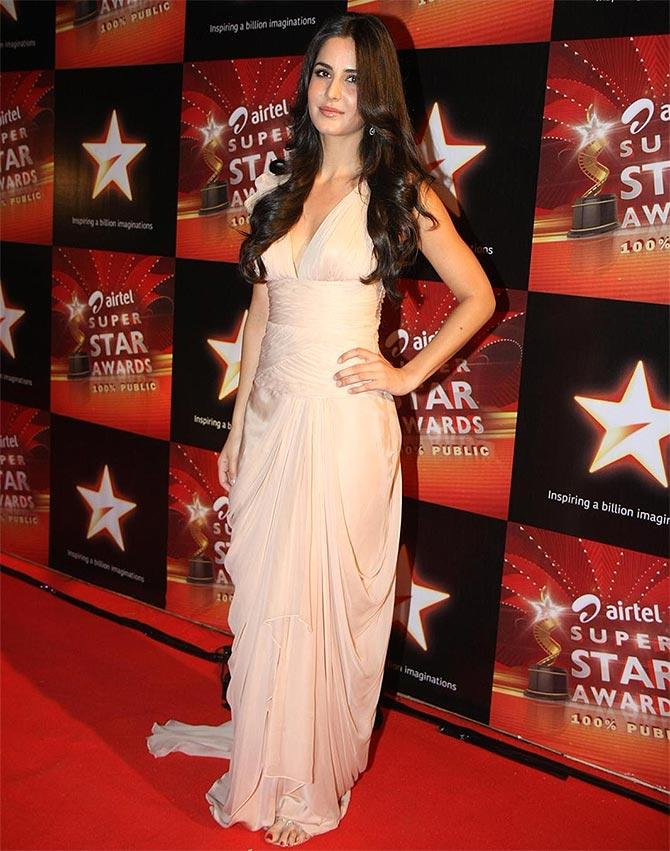 You can't do nudes in the French Riviera and get away with it.

Unless you're Mallika Sherawat.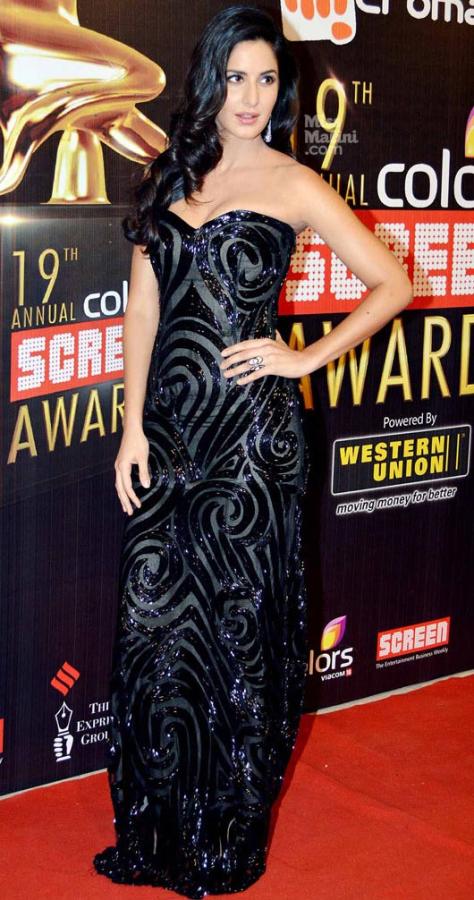 This may decidedly be one of the better looks from Katrina but a sequinned gown doesn't quite cut it for a film festival red carpet as prestigious as Cannes.

Maybe an edgy Prabal Gurung or Naeem Khan number can translate into Cannes glory for Kat?

Photographs: Rediff Archives