Gee, look at what these tinsel town folk are doing these days!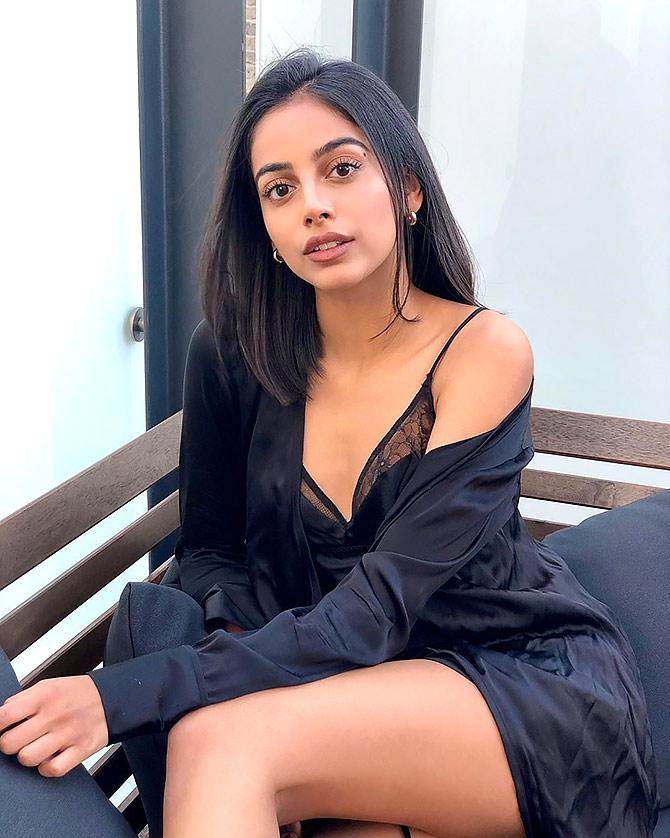 October actress Banita Sandhu wants to 'validate her existence'.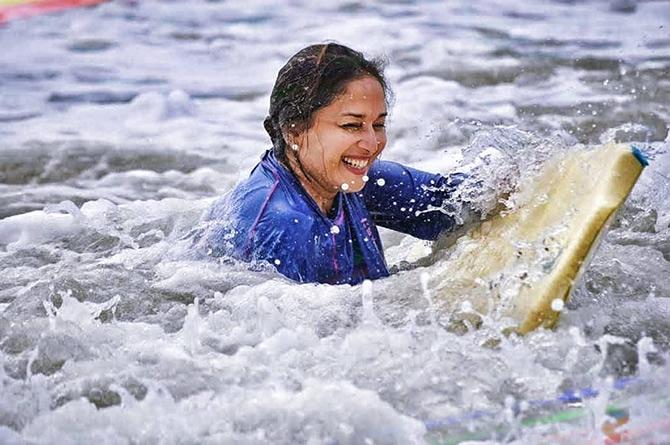 Madhuri Dixit -- who is surfing! -- has some advice: 'Experiences shape us into who we become. Let's use this time in lockdown to create unique experiences for ourselves & our loved ones.'
'Learn a new skill, solve puzzles, cook a meal...
'Once the world opens up remember to always choose.'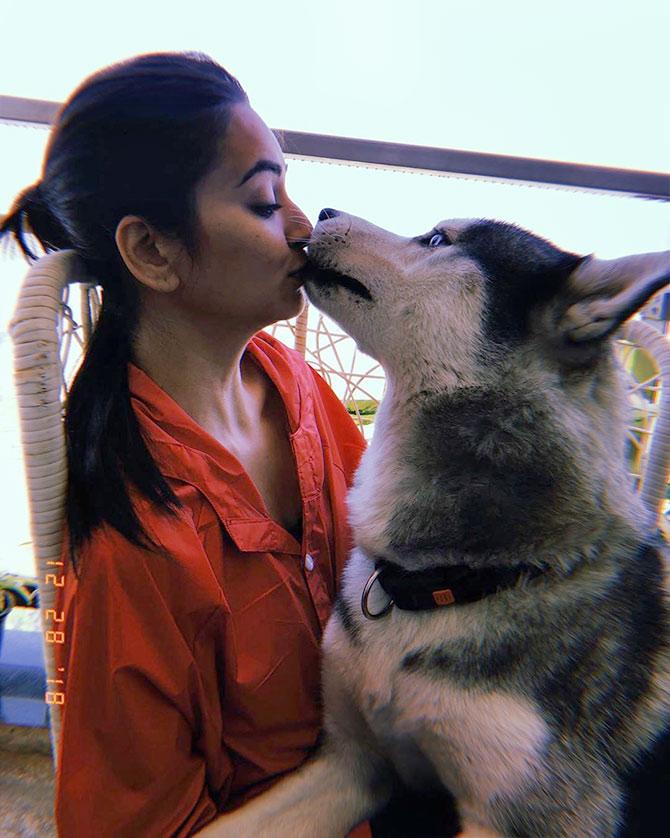 Kriti Kharbanda's 'sachi wala pyaar'.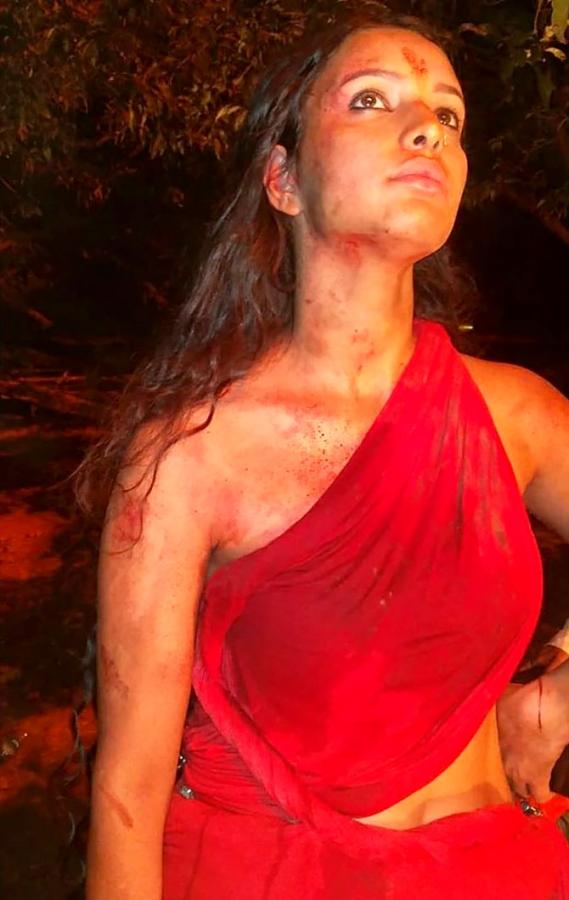 Bulbbul actress Tripti Dimri turns poet:
'I was sitting on a branch.....Waiting....
'I felt a tap on my shoulder....
'And there she was.....beautiful.....warm and glowing.....waiting to embrace me.....
'She dried my tears...in exchange of a story....
'Heard my words with love and patience....
'we held each other tight and cried....
'She offered me her lap so I could rest all my worries...
'Promised me a world full of Wonder and Glories....
'I could feel her warmth slowly turning my body into ashes...
'Opening the cage of pain for my trapped soul.. and then I felt each atom that was me... Glow and Rise to the skies... One with the Universe at last...
'Free... so Free... Finally...'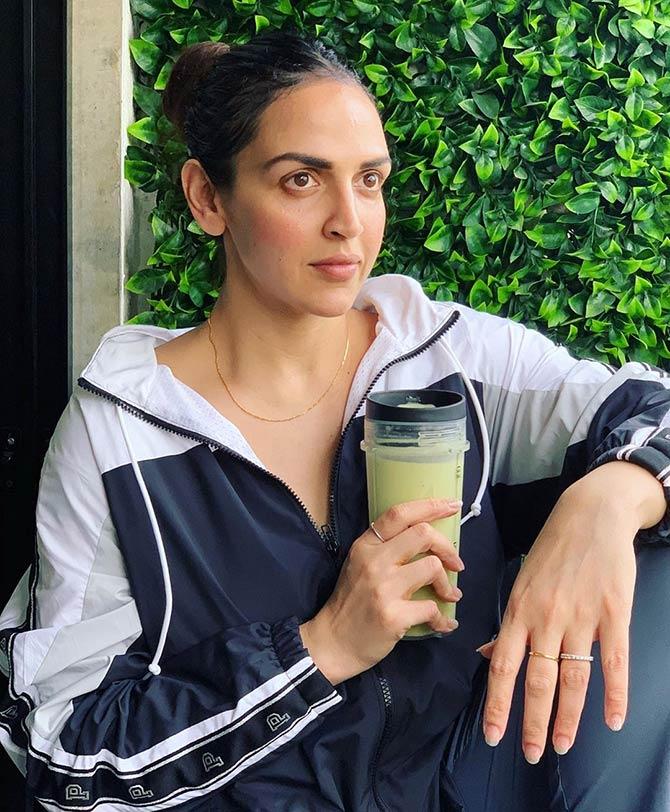 Esha Deol likes being fit.
'Started off the day feeling so good! Did a full body workout and made myself a post work-out protein shake.'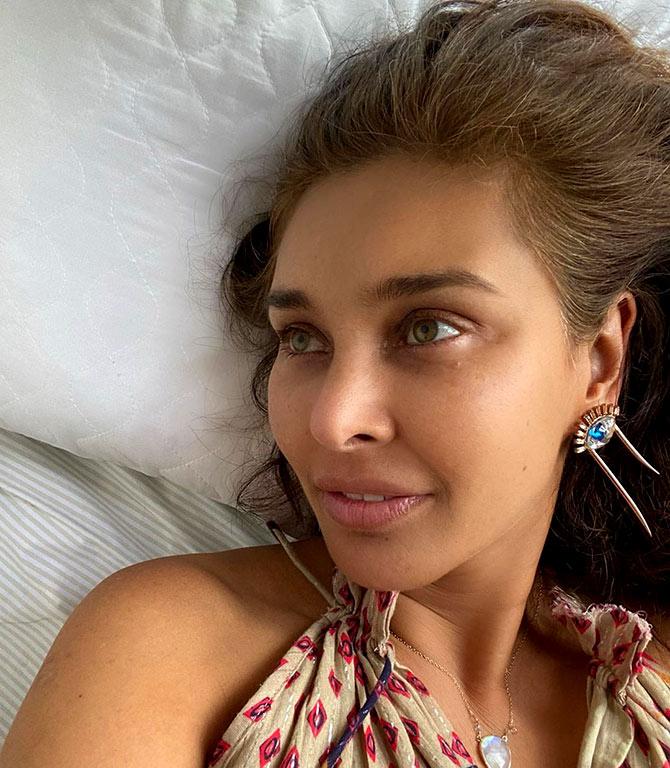 Lisa Ray gives us a remedy for good luck: 'Listen, we can all use a talisman to invite more luck and abundance in our lives right now. Maybe that's why I'm crushing on these earrings by @houseofrajput'.
Shriya Saran wishes Amitabh Bachchan, who has been diagnosed with COVID-19, a speedy recovery and recounts her memories with him:
'I met you years ago....
'you were shooting for khuda gavah....
'I was a kid,you were a star and will always be one ....
'your humbleness made my entire family your biggest fan....
'you are an actor par excellence.
I have enjoyed, loved, appreciated and admired your work.
'Get Well Soon Sir....
'speedy recovery to you ,your family and all your loved ones....
'One day hopefully I will get to work with You soon....
'that would be so so so Cool.'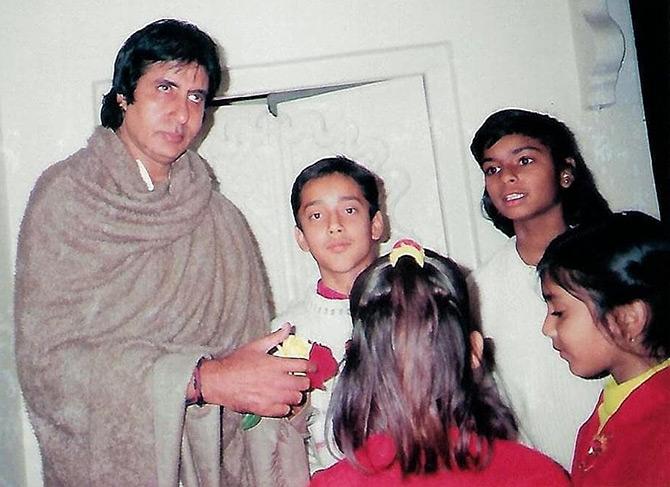 Can you spot Shriya here?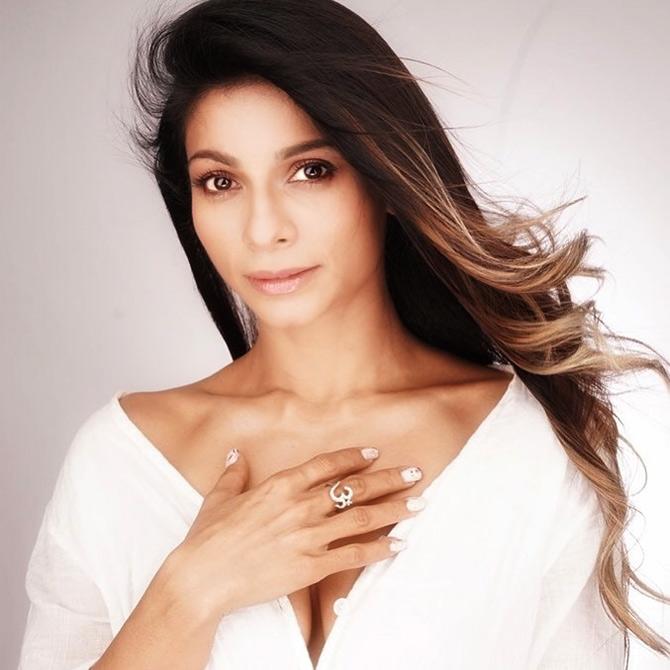 Tanishaa Mukerji: 'Don't ask her to be a rock for u to lean on, instead build her wings, point her to the sky and she will teach u both how to fly!'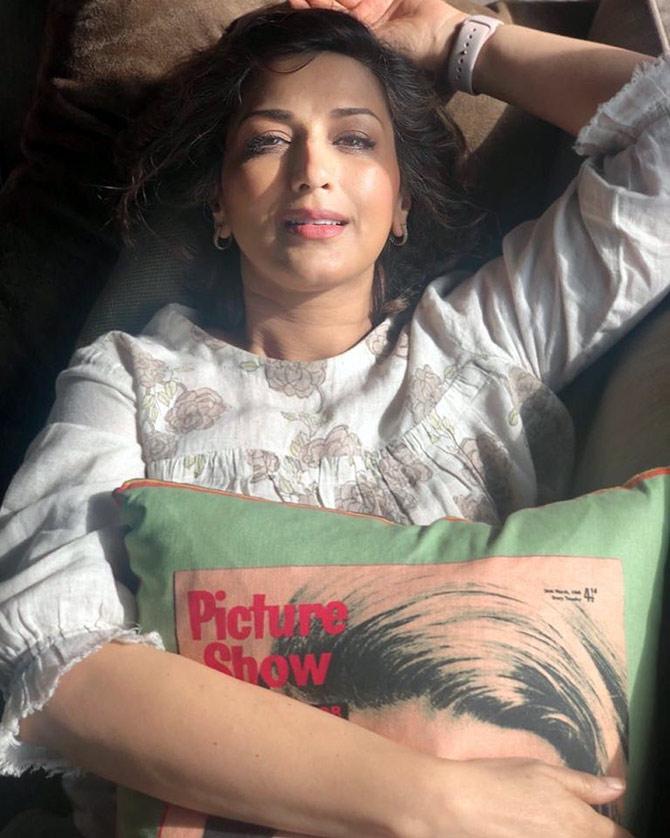 Sonali Bendre is pleased with son Ranveer: '@rockbehl has really been a'helping hand' this lockdown... no selfies needed #PartTimePhotographer'.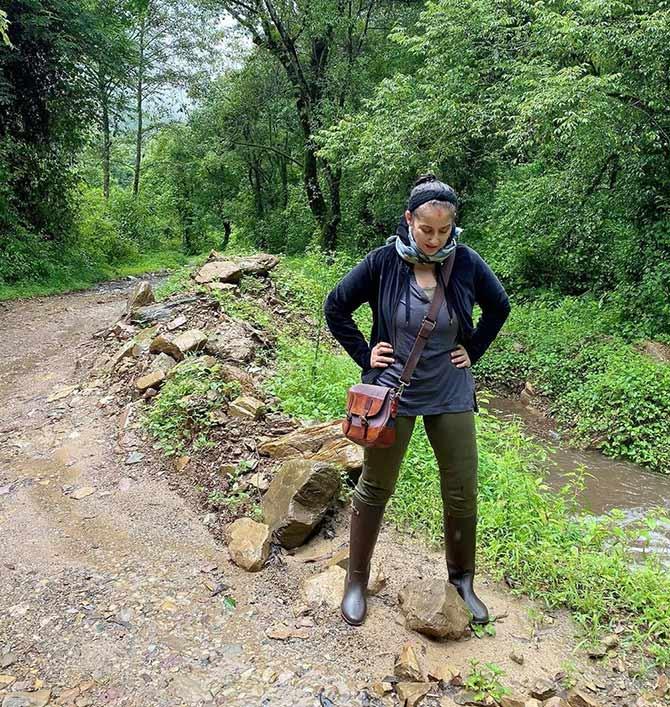 Manisha Koirala is in the mood for green.