No film promotions, for one, reports Rajul Hegde.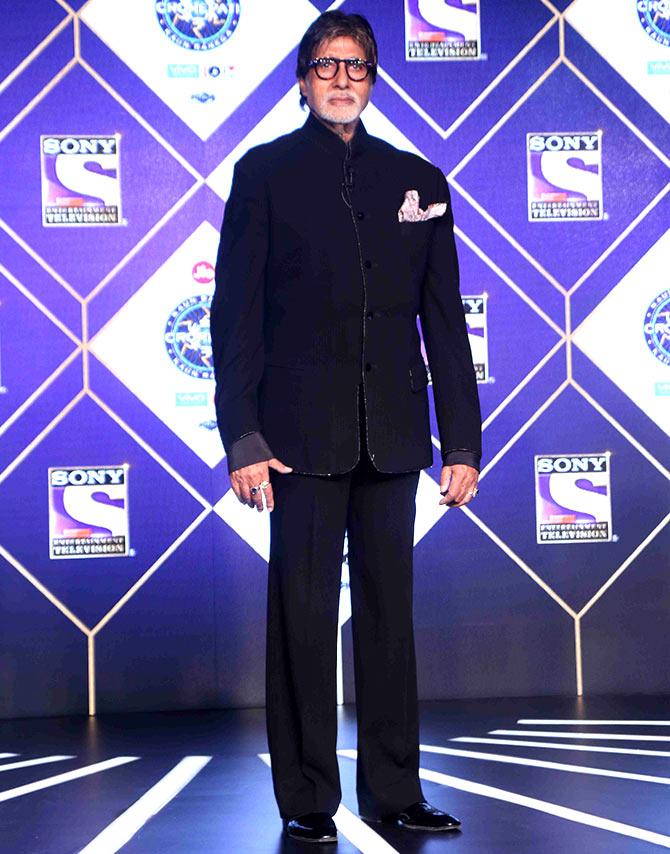 Amitabh Bachchan returns as the host of the latest edition of Kaun Banega Crorepati.
The superstar has been associated with the show for 17 years, since the time Star Plus asked him to host it on 2000.
Since then, KBC has changed many lives, including that of the host, Amitabh Bachchan.
"When we first started it, I had no clue how to host a show like this. I was doing television for the first time and I requested Sameer Nair (who was the CEO of Star Entertainment India then), if I could see how they do it in the West (KBC is adapted from the international show, Who Wants To Be A Millionaire). We went to London to see the operations live on the set," Bachchan said at the launch of the ninth season of KBC.
"I have always been humbled and honoured whenever the channel and makers have approached me for the show," he adds. "They have become a part of my family and we don't look at each other as a commercial proposition. KBC has been a life-changer for many contestants and I have no qualms in admitting that it has also been a great life-changer for me."
What drives him to take up the game show season after season?
"I get an opportunity to meet people from all walks of life, across the country," he replies. "It's emotional when I hear the kind of hardship they go through. Like, when it's a young girl who was prevented from being educated just because she was going to get married and her family wondered why they should spend money on her education. She came on KBC and won Rs 25 lakh, and then showed the cheque to her father. When I hear these stories, I feel very sad for them. But, despite these social norms which are still prevalent in villages, they come and sit in front of me and succeed in what they have visioned in their life. It's so inspiring."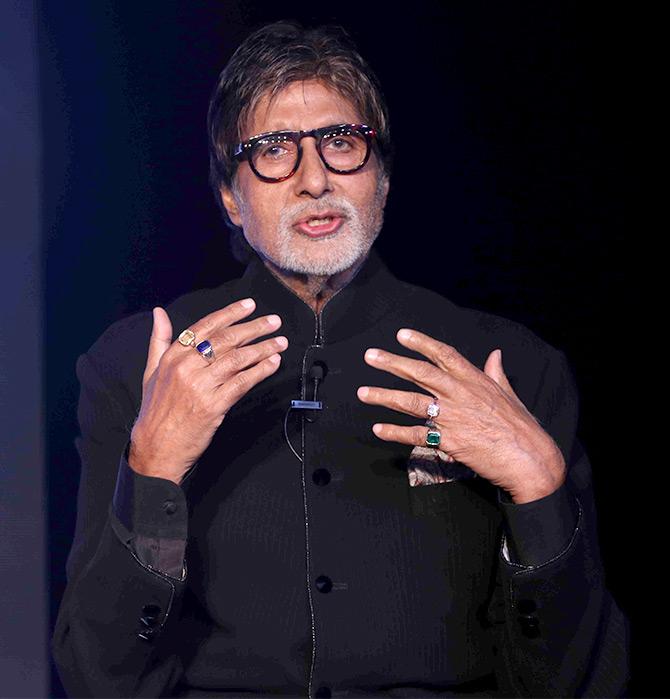 Movie scripts like PINK also inspire him, and he doesn't think twice before taking them up.
"I know the kind of circumstances women in our country, particularly young women, go through every day. And if, in some way, if I can -- through this show -- put across the message about them defying social norms, I think it's a great feeling. That makes me come back all the time," he continues.
What issues concern him the most?
"Poverty is the biggest concern in our country," Bachchan replies. "We work on this by joining charitable causes on a personal level but I feel all the problems of our country will not be solved with the effort of a single person. All of us have to work towards that. The kind of social initiatives I have been associated with like Beti Bachao, Swachh Bharat, polio, tuberculosis, hepatitis... are good causes. I have myself battled with hepatitis in my life."
What's new in KBC 9:
The show will run for six weeks, with 30 episodes.
Instead of the Phone-A-Friend helpline, contestants can video call the people they want to consult.
A new lifeline will be introduced, where the contestant will be allowed guidance from a friend or family member, who has accompanied the contestant on the show.
The contestant has to answer 16 questions correctly to win the prize money of Rs 7 crore.
A jackpot question has been introduced, where the contestant will get an additional question after he/she has successfully answers 15 questions and reaches the Rs 1 crore mark. Lifelines, if any remain, will not allowed while answering the jackpot question. A wrong answer will bring the contestant's earnings down to Rs 3,40,000.
No celebrities will be invited to promote films on the show.
Every Friday, a special episode will feature real-life heroes like cricketers Mithali Raj and Harmanpreet Kaur. They will come on the show to raise awareness or support a special cause.
A special curtain-raiser episode will be telecast on August 25, while the regular show will be telecast from Monday, August 28.