'We have discussed writing a show around a Bollywood wedding,' Castle writer David Amaan tells Nishi Tiwari/ Rediff.com
Crime drama Castle is one of the most popular shows on television.
Most Castle fans' ultimate wish came true in the ongoing season seven when Castle and Beckett finally said 'I do.'
David Amaan has served as a writer and executive producer on the show since 2010.
In a telephonic conversation with Nishi Tiwari/Rediff.com, Amann talks about the show's future, what it's like to work with the shows lead stars Nathan Fillion and Stana Katic, and if team Castle has anything India-centric in the future.
Richard Castle disappears towards the end of the sixth season and mysteriously reappears later on. Do we see an explanation to what happened anytime soon?
Yes, as a matter of fact, well be dealing with the disappearance in the 20th episode of the seventh season. So we'll delve into that and get some answers.
Is Castle back with the NYPD permanently now?
I think for Castle it's always been a preference for him to work with Kate Beckett at the NYPD than as a private investigator.

It was just a means to an end and now that Castle is back at the 12th precinct, he's probably not going back to being a PI.
Where do you think the series is headed from here?
I think we will be continuing to explore the relationship between Beckett and Castle, and, after we get out of the disappearance story, we'll return to more fun episodes, in the classic Castle pattern.
What is it like working with Nathan Fillion and Stana Katic?

We have a tremendous cast on the show. Nathan and Stana are wonderful actors and great people with a chemistry that is unique. Both of them are very capable as actors.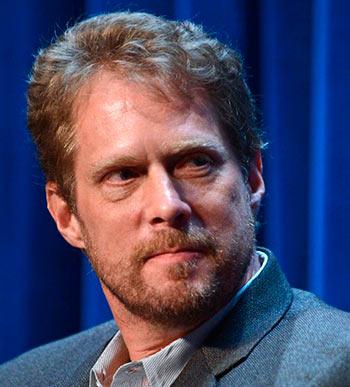 You were associated with the show as a writer and executive producer before you were appointed the showrunner last year. How has your responsibilities changed with that?
It just means a little bit of more responsibility in terms of managing the show on a day-to-day basis. If it meant more and more writing before it now involves more and more rewriting as well.

I welcome the added responsibility and I'm just trying to do the best I can do.

What do you think of Andrew Marlowe as a boss? What's he like to work with?
I think the world of him.
We've shared a great working relationship since the last five years. He's very talented and a great guy. It's an honour and a privilege to work with him.
I hold him in really high regard.
Any India-centric plans for the show?
We don't have anything like that but we have certainly talked about it.
We have discussed writing a show around a Bollywood wedding; if we find a storyline we'd love to do something like that.