'The real people who should be blamed are the ones who are stealing your money.'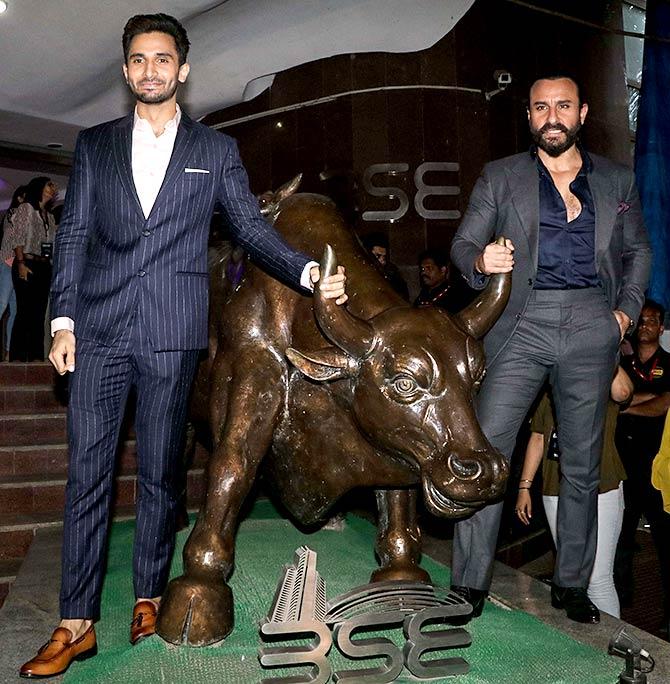 Saif Ali Khan is enjoying the current phase in his career and feels he is getting "better" at his job with time.
Fresh off the success and critical acclaim of Netflix's Web series Sacred Games, the actor said he is "learning new things."
"I feel, as an actor, I am better than ever and more interested than I have ever been. I am getting better every day. I am enjoying the growth," says Saif who will reprise his role of Inspector Sartaj Singh in the second season of Sacred Games.
Saif is currently promoting his new film Baazaar, co-starring Chitrangda Singh and Radhika Apte.
Rohan Mehra, the late actor Vinod Mehra's son, makes his debut with the film.
Saif says he does not view his work from a business angle anymore, where he would do films to make money.
"By the grace of God, I feel secure. I want to choose exciting roles. I want to challenge myself. It's such a great time in the movies," he says.
"The kind of roles that one is offered are so different from what they used to be. We are looking at the future, we are pushing boundaries. It's nice to reinvent," he adds.
Directed by Gauravv Chawla, Baazaar is about the stock market, and Saif plays a street-smart Gujarati businessman.
When asked about people who flee the country after committing financial fraud, the actor described the act as 'terrible' and 'horrible'.
"We want less corruption, less scams. We (Bollywood) have a very honest line of work... We try to make films, we try to sell films. Most of the times the press catches movie stars to make examples of."
"You should catch these guys and lambaste them everyday. We are small people. The big game is happening somewhere else. We don't know what the game is," he says.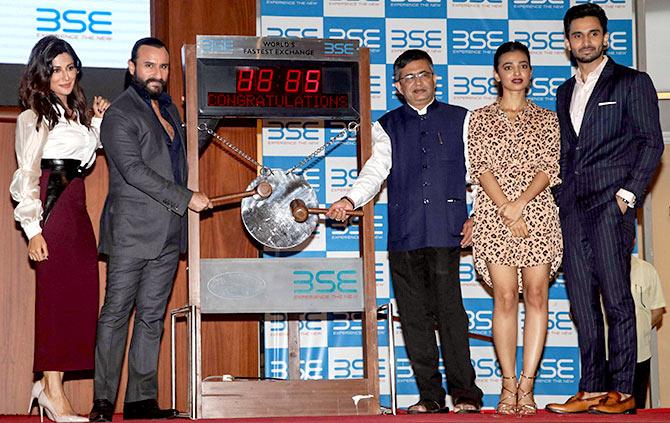 Bollywood and celebrities, Saif says, are treated like dustbins by the media.
"People say this one did this, this one did that and the public is happy. It is like a dustbin..."
"You need people to blame," he adds, "but the real people who should be blamed are the ones who are stealing your money."
Produced by Nikkhil Advani, Baazaar releases on October 26.
Scenes from the Baazaar trailer launch: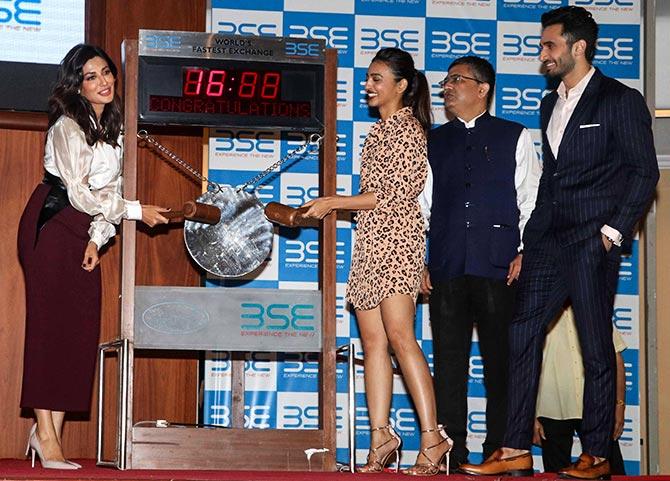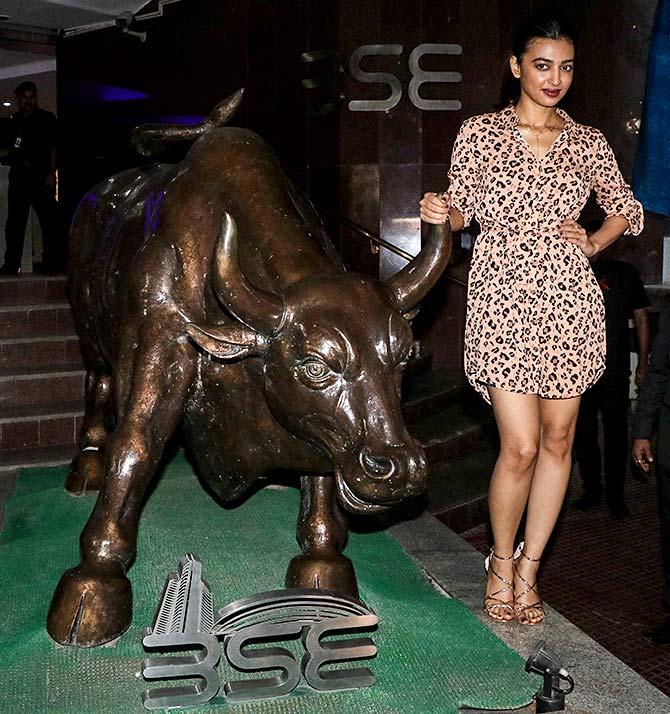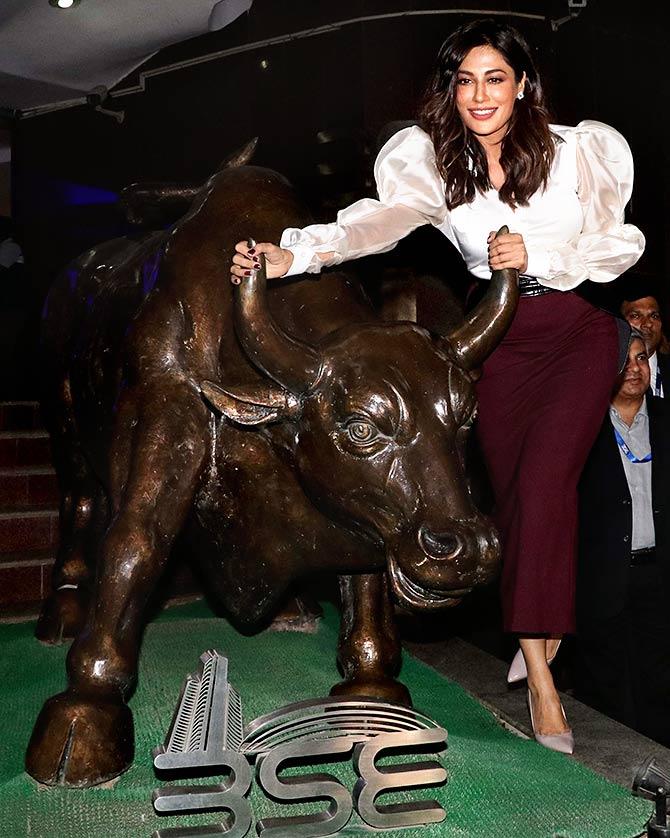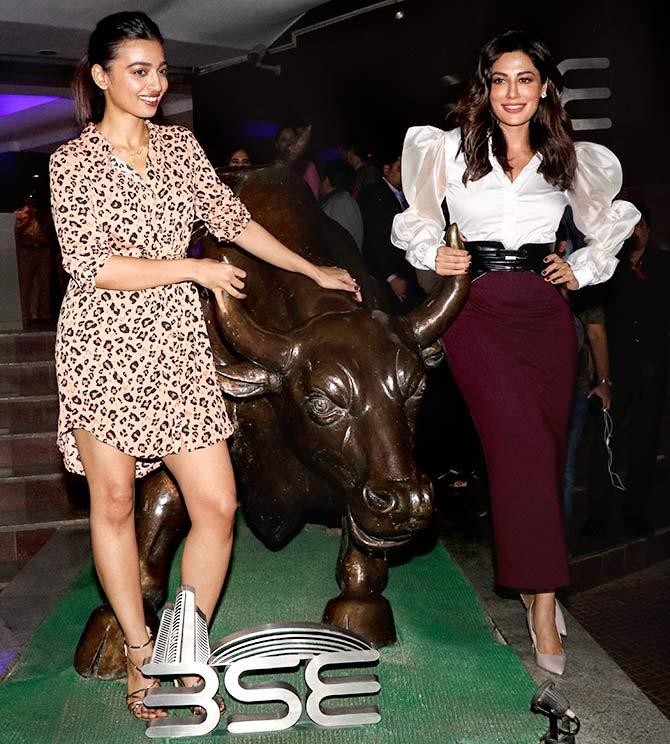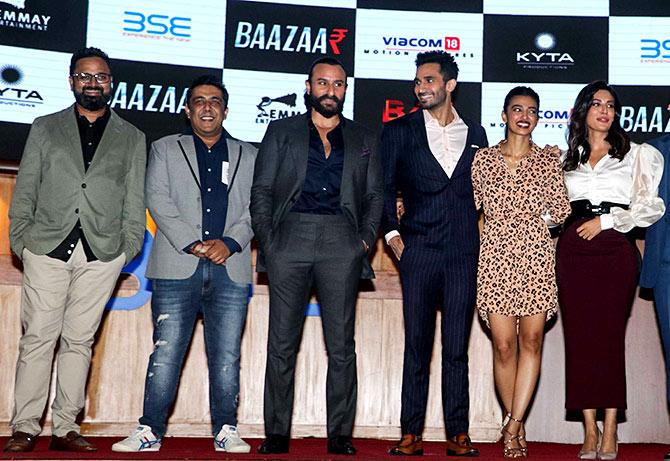 Photographs: Pradeep Bandekar