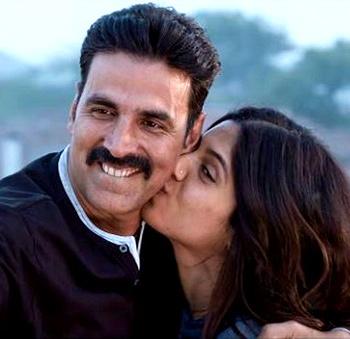 Initially, Toilet: Ek Prem Katha was about a newly married woman who fights for a toilet in her sasural.
But then Akshay came into the picture....
Subhash K Jha reports.
The producers of the Akshay Kumar starrer Toilet: Ek Prem Katha may be mum on the issue of alleged copyright infringement, but Shree Narayan Singh, the film's young director, has challenged Praveen Vyas.
Vyas, a documentary film-maker, alleges that Toilet... is copied from his short film, Manini.
Vyas claims there are 'striking resemblances' between his film and Toilet...
"Any film on open-air defecation would have generic similarities," says S N Singh. "Mr Vyas is taking undue advantage of those incidental similarities that he may have perceived. Luckily for us, we are very clearly placed on this situation."
"Our writers Siddharth and Garima registered their script for us to make in 2014. Every scene, every moment, that we've shot is in that script duly registered 3 years ago," Singh adds.
"Luckily, we have the script's registered copy at the Writers Association with us on hard copy, signed and official."
Singh points out that Vyas's short film came out much later.
"His film was uploaded on the Internet on October 19, 2016, almost two years after we registered our script. It's therefore humanly impossible for us to have peeped into Mr Vyas's script," Singh says.
"And just for the sake of argument, even if we had taken a sneak look at his film," the director asks, "how could we make a film based on his work so quickly?"
"Film making is not an easy medium that we saw his film in October 2016 and decided the cast and location in 10 days, readied the costumes, and began shooting!" Singh exclaims.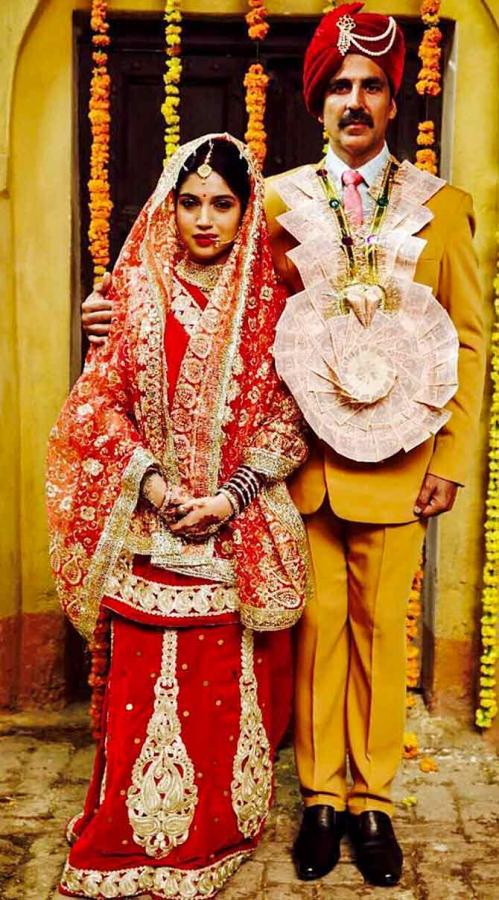 "The first trailer of Toilet: Ek Prem Katha came out a few months ago. Why didn't Mr Vyas react then? Why has he waited till just a few weeks before our film is to release?" asks Singh.
"We are very sure about our intentions and the chronology of our film's development and shooting," Singh says.
"We thought of Toilet: Ek Prem Katha long before Swachh Bharat whereas Mr Vyas made his short film specifically for that andolan," the director explains.
Initially, Toilet: Ek Prem Katha was planned as the story of a newly married woman who fights for a toilet in her sasural.
But then Akshay Kumar came into the picture and it became the story of a newly married husband who is determined to build a toilet for his bride.