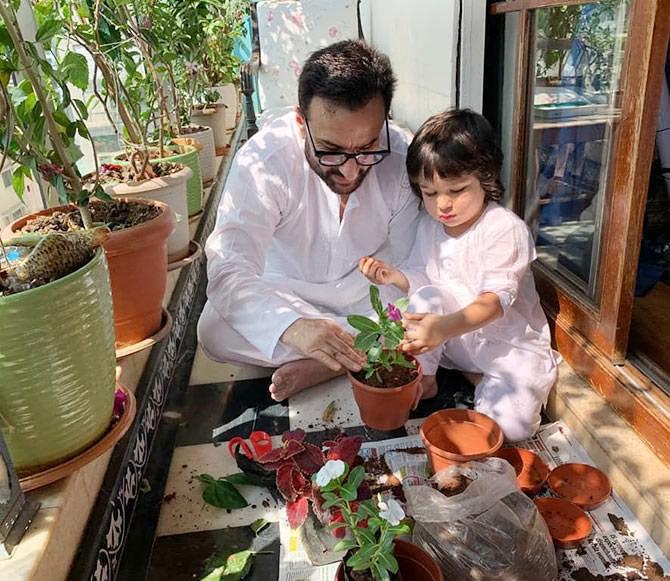 Saif Ali Khan, his wife Kareena Kapoor and their son Taimur are making the best of this we-time that the national lockdown has imposed on them.
A week into the lockdown and Saif admits that he is getting a little tired of lazing around and so, is finding new ways of keeping himself engaged.
"On Tuesday, I cooked for my entire staff and that was fun," Saif tells Subhash K Jha. "It has been really serene and peaceful, but of course, there are sudden bouts of worry. We don't want people to suffer. We are going through a pandemic. Bloody hell, how scary is that!"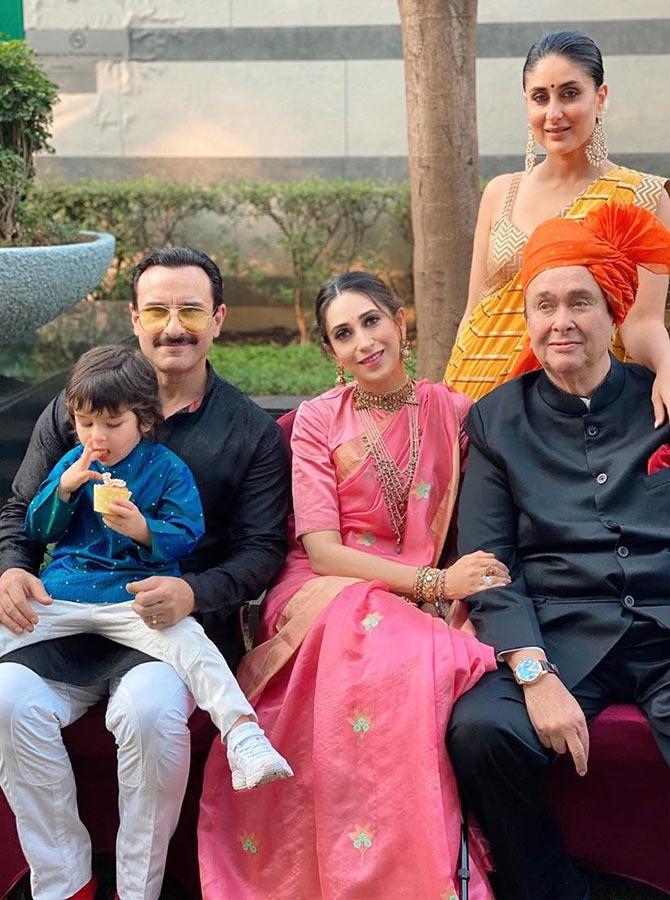 Saif is using this time for a lot of reading, sleeping and thinking.
"It is a time of introspection. We are happier when we aren't competing actively, but the world we have set up demands competition on every level. That leads to unhappiness at times. But at the end of the day, we need people and we need competition. It gives the world its buzz.
The actor says he is treating the lockdown like an adventure with Taimur.
"I'm treating it like a voyage in a ship. We are working out, reading and playing music, cooking and chilling. Taimur is the silver lining. We are having a blast with him," he says.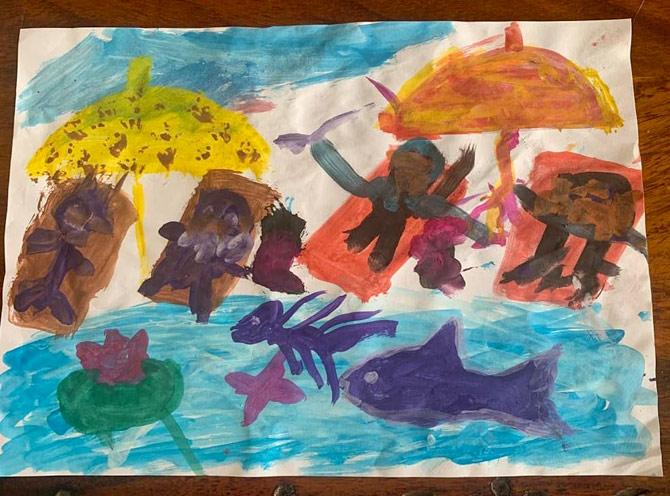 Is Taimur bored being indoors?
"Not really," Saif replies. "He runs around the house, paints and plants trees and reads and dances. He is okay."
But Saif admits the lockdown is getting tedious on Week Two. "We should get over this soon. I am a bit fed up."